The new Rialto Miguel's Jr. location is now open and ready to feed its legion of hungry fans!
Last week, I attended the opening ceremony of the new Rialto Miguel's Jr. Located off of the 210 freeway at Ayala, in the growing Renaissance Marketplace, Miguel's Jr. has again met the needs of a neighborhood sure to love their tasty Mexican food that tastes homemade yet is delivered at the speed of a drive-thru.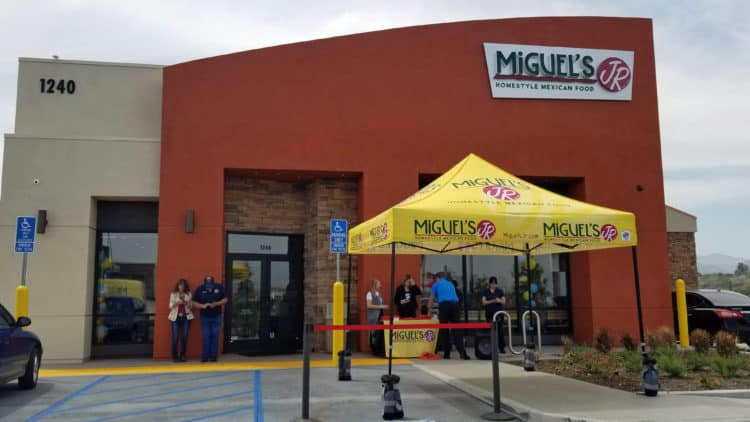 The ribbon-cutting was attended by local police and fire crews, who Miguel's Jr. feeds at half-off on a regular basis. Mike and Mary Vasquez, the founders of Miguel's Jr., and their son, Javier, the President and CEO, helped cut the ribbon after receiving numerous honors from other Rialto businesses.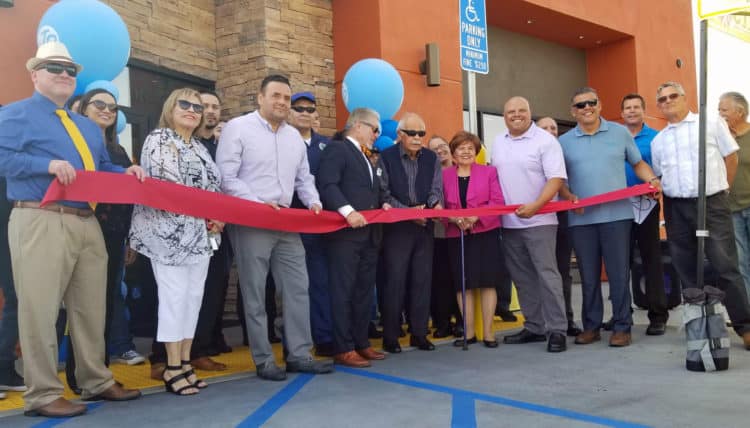 The Miguel's Jr menu is similar to that of the other restaurant locations. One new thing that stands out is the artwork inside of the restaurant, reminiscent of historical buildings and locations in the area.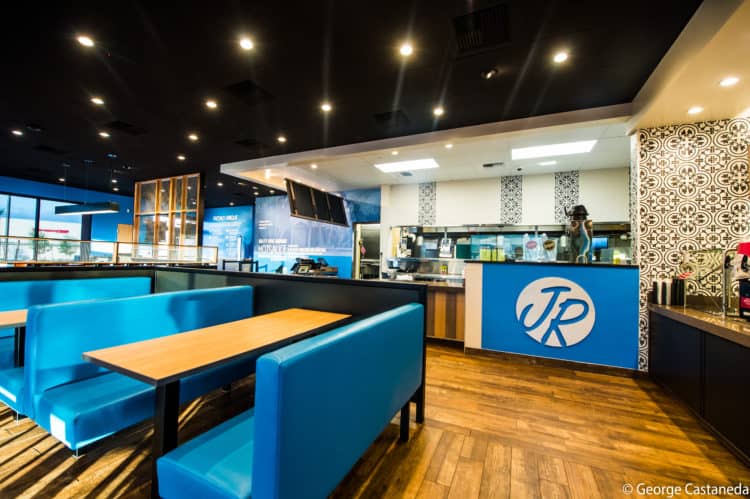 Laid out for photography purposes was a large array of the menu options. I found myself gravitating towards my favorite meals, as we're frequent flyers at the North Fontana location. Then I realized that they're all my favorites.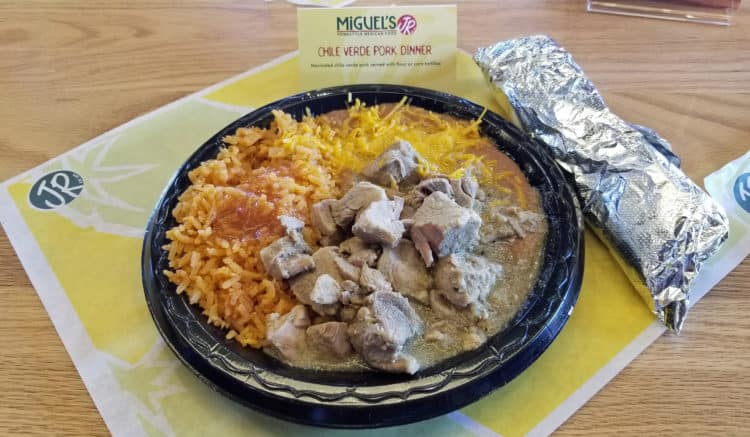 Press was provided dinner, so I tried something I haven't ever had that I can remember, a Miguel's Jr. Nachos. Fresh and crispy tortilla chips loaded with refried beans, Espanola sauce, cheddar cheese, tomatoes and chicken make for a big plate of delicious food. Add the accompanying guacamole and sour cream, or some of the house salsa, and you've got a full meal.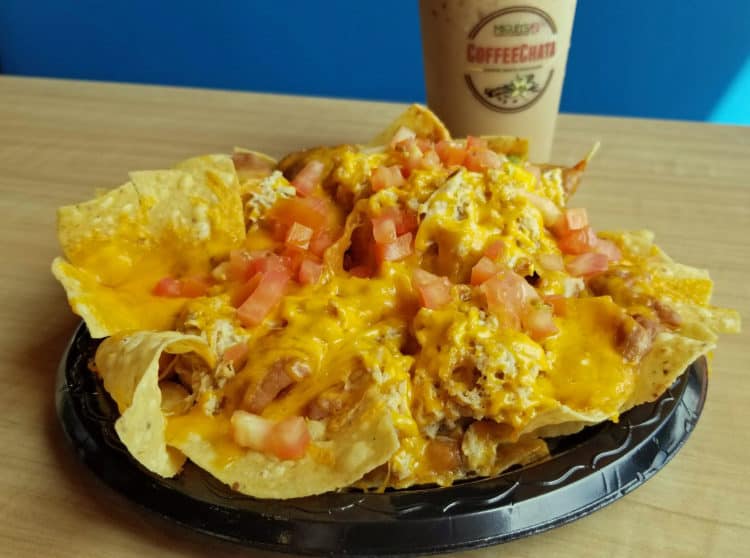 There's something whimsical and fun about a salsa dispenser like this one. It also reminded me of a big margarita machine.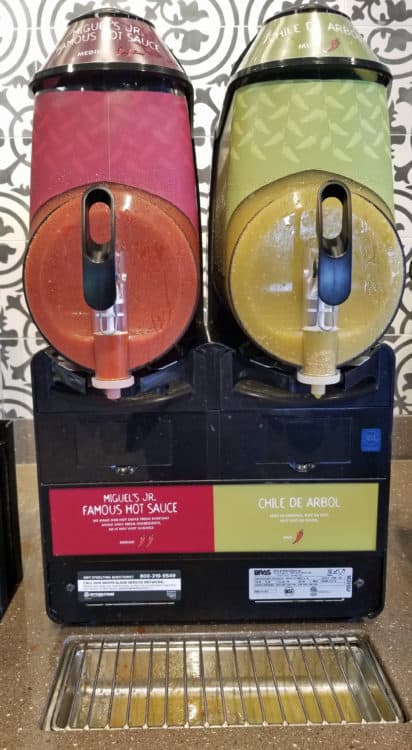 A new menu item is the Coffeechata, a combo of strong freshly-brewed coffee and homemade horchata, which is also made with 100% natural pure cane sugar. Even if you're not a fan of traditional horchata, give this one a try if you like coffee. It's similar to an iced coffee with a touch of cinnamon and was really refreshing.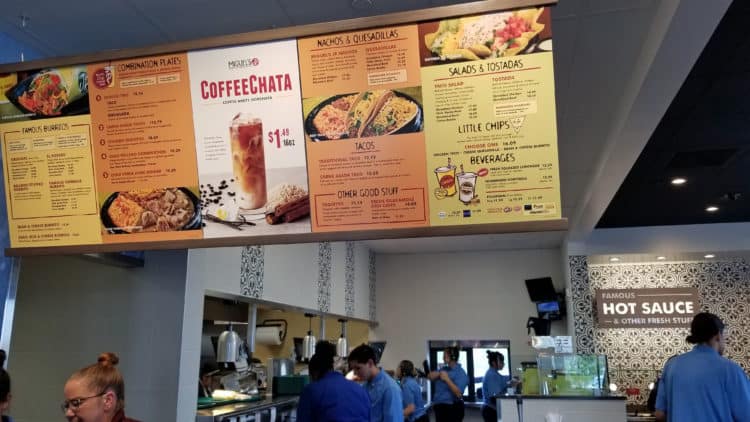 With 20 locations currently open in Southern California, chances are you'll see a Miguel's Jr. near your home or your commute. There's also this nifty food truck. This will bring all the people to your yard.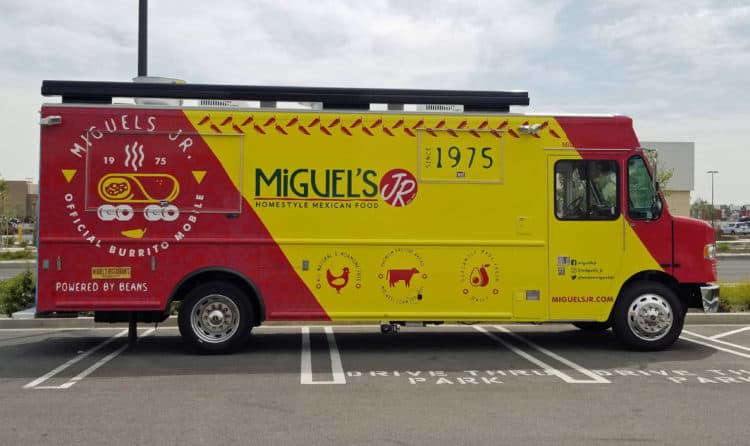 Known for serving up authentic Mexican food without all the hard work it would take at home, everything is quality, fresh and affordable. You also can't beat being able to order it via a drive-thru.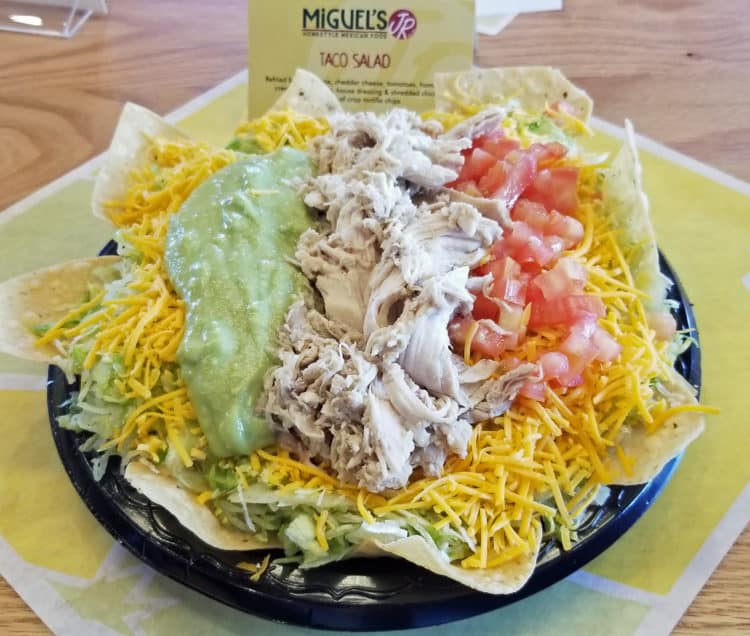 Head over to my Facebook page and keep an eye out. I'm going to be giving away some gift cards to my followers over the next few weeks. All you'll need to do is comment to tell me your favorite food. Then you can use the gift card at the new Rialto Miguel's Jr. or your closest restaurant location. Have dinner on me and Miguel's Jr! (For Miguel's Jr hours and other info, hit up their website!)