If you're watching tonight's Emmy's, you saw a treat a little bit ago. During a commercial break, Disney+ released the Marvel Studios new WandaVision trailer….and it was awesome!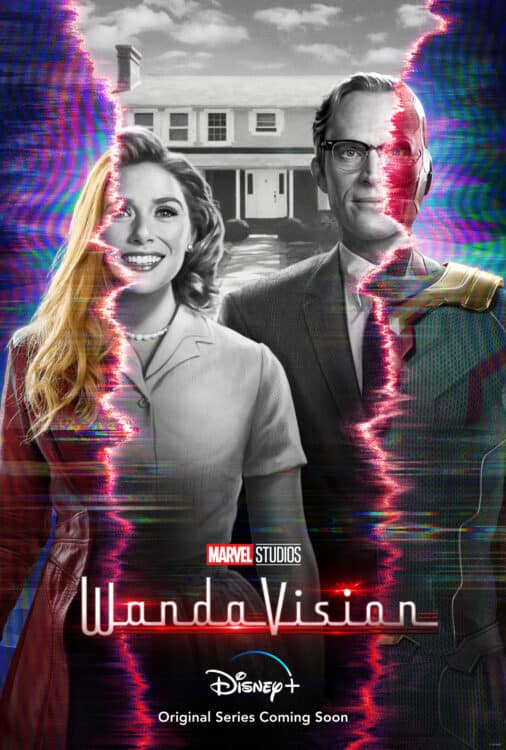 Starring Elizabeth Olsen as the Scarlet Witch aka Wanda Maximoff, and Paul Bettany as Vision, it appears to take place somewhere after Endgame. How Vision comes back though after the events with the battle with Thanos is unclear. I just know it looks clever and fun and the trailer shows that there some mysteries that will be revealed.
What? You didn't see the new WandaVision trailer? You're in luck. You can watch it here. Now.
WandaVision is the first of the new Marvel Studios that are debuting exclusively on Disney+, and the word is that it will start streaming in December! Following behind it are other favorite Marvel Avengers characters, including Falcon and the Winter Soldier, Loki, What If, Hawkeye and MORE. My Marvel fangirl heart is dying a little at waiting…it's been a long time since we've gotten to see a new Marvel movie and I am a huge fan of Disney+ so I know they're going to do it right.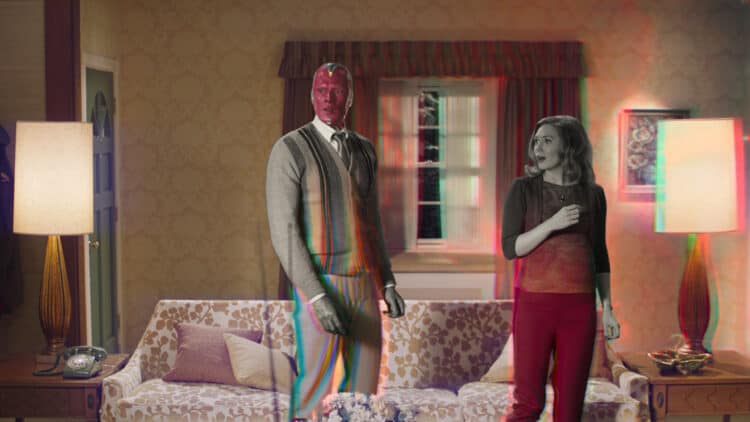 It's a blend of classic television and Marvel Cinematic Universe, with these two superheroes somehow appearing to attempt to live 'normal' suburban lives. They quickly learn that not everything is as it seems.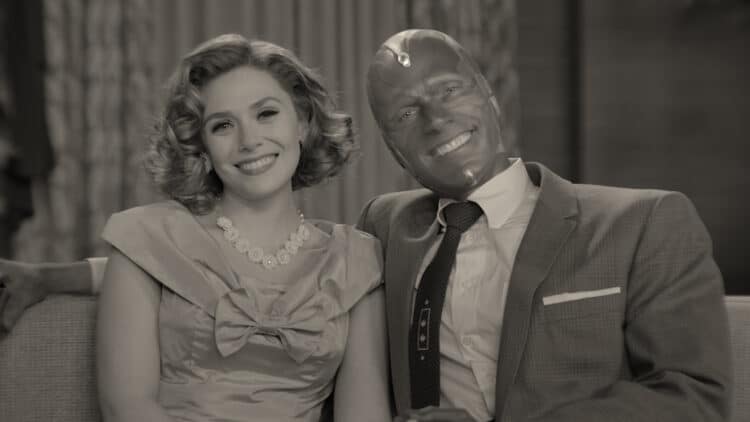 These two have a love story that's beyond unique, given that Vision was only created as a result of a science experiment gone awry. He is, however, worthy, having come to life, then lifting Thor's hammer in Ultron. He and Wanda tried to break away and live on their own, yet they were pulled back home from their hiatus in Scotland to help save the world. (How many of us wanted to see them more in the film yet knew that at least one of them would have a tragic ending?)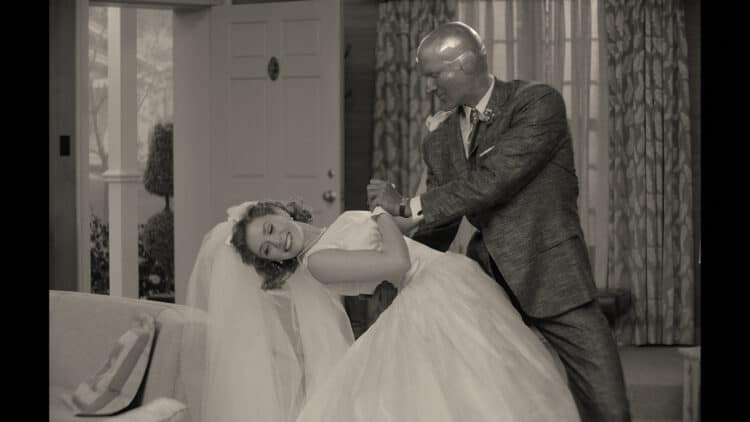 Shuri was working on removing the stone, without losing Vision in the process, and I'm hoping that she somehow made a backup before having to stop when Wakanda was being invaded.
After all, Loki's alive, albeit in an alternate universe. Marvel magic never disappoints.