Pizza. Or even better, Blaze Pizza opens a new location!
Do I have your attention??
If not, we can't be friends.
Seriously though, I love pizza. I love a good crust, flavorful sauce and toppings just a little different from the norm. (Not being able to eat beef means I can't just grab a pepperoni pizza and call it a day.) Who doesn't, right? So since we all do, you'll be glad to know that Blaze Pizza is expanding and for my fellow Inland Empire residents, we now have a location at Victoria Gardens on Monet.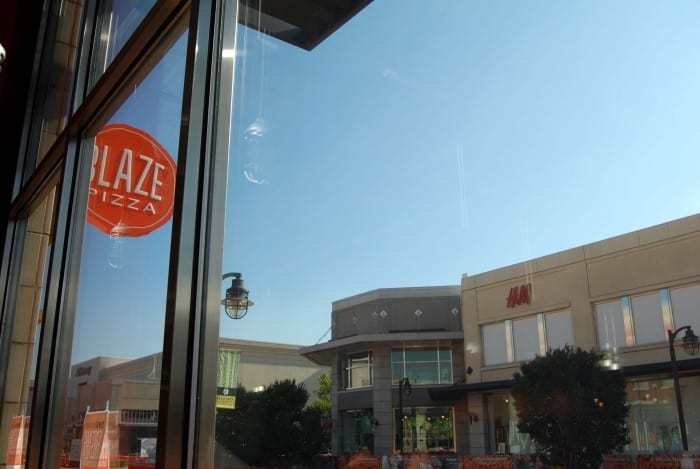 I'll wait while you clap and get your keys so you can head on over.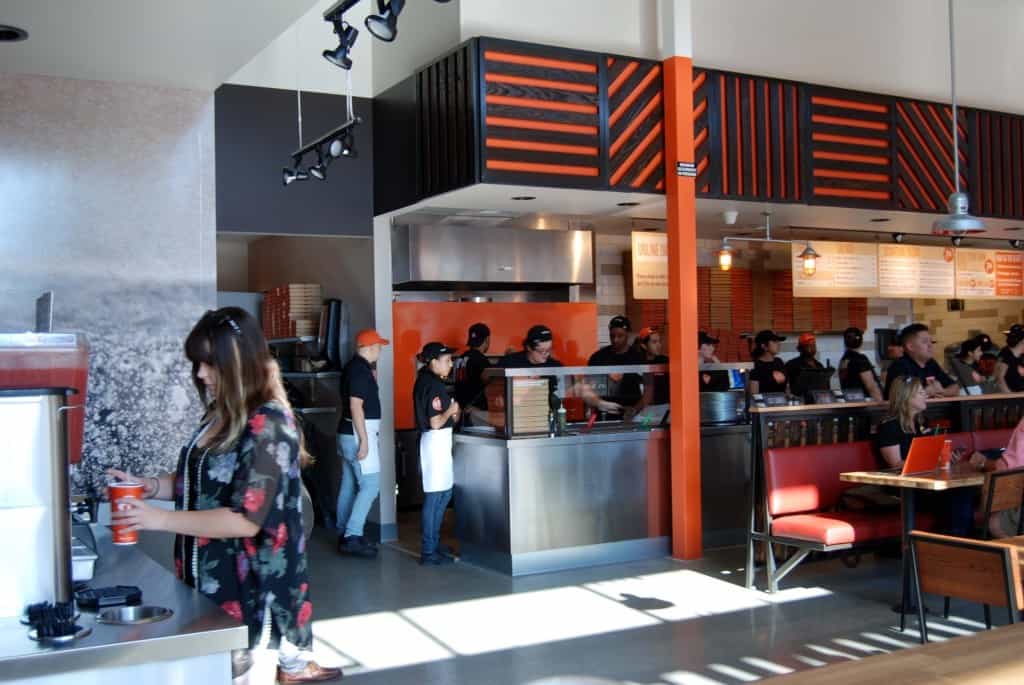 I visited Blaze on media night last week — for the first time ever. I know, I know, but the other locations in Riverside and Newport Beach are just a little further than I go unless I'm specifically headed for something, and I never seem to have time to cruise around lately. I was fortunate to meet Joe and Cheryl, husband and wife and two of the partners of Blaze. I shared with them my enthusiasm for a new pizza place close to my house and my daughter (the pizza model below) shared how her Snapchat feed was blowing up with responses from a photo she'd shared of her meat lovers pizza.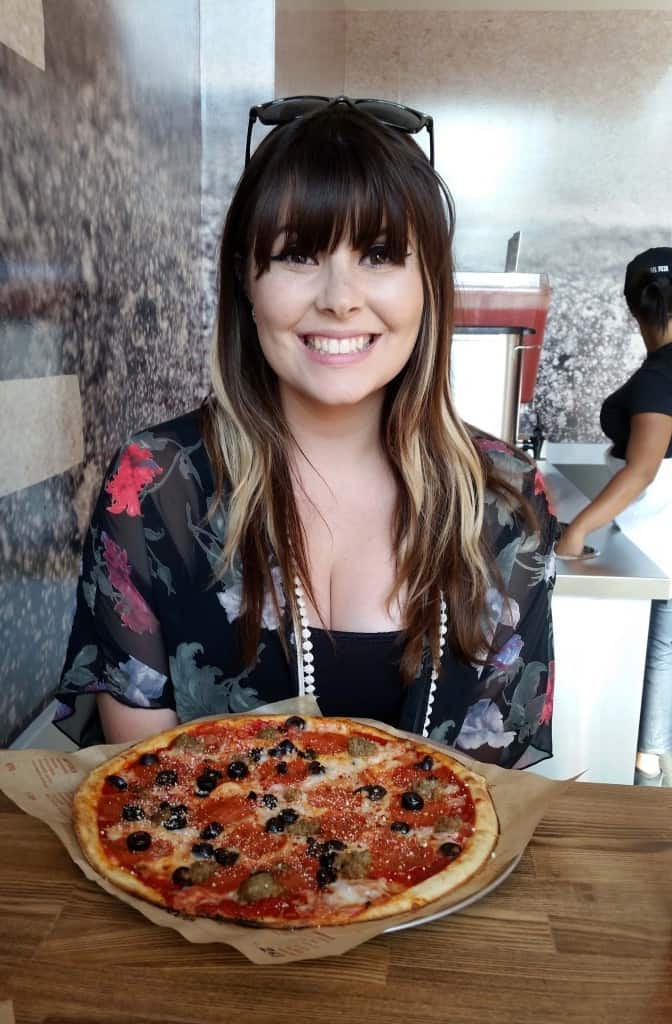 Hers looked so good, but I was too busy eating my BBQ Chicken pizza. The colors were so bright, the sauce had a perfect amount of heat and the crust didn't wilt when I picked it up. And the banana peppers with the gorgonzola cheese? Great combination!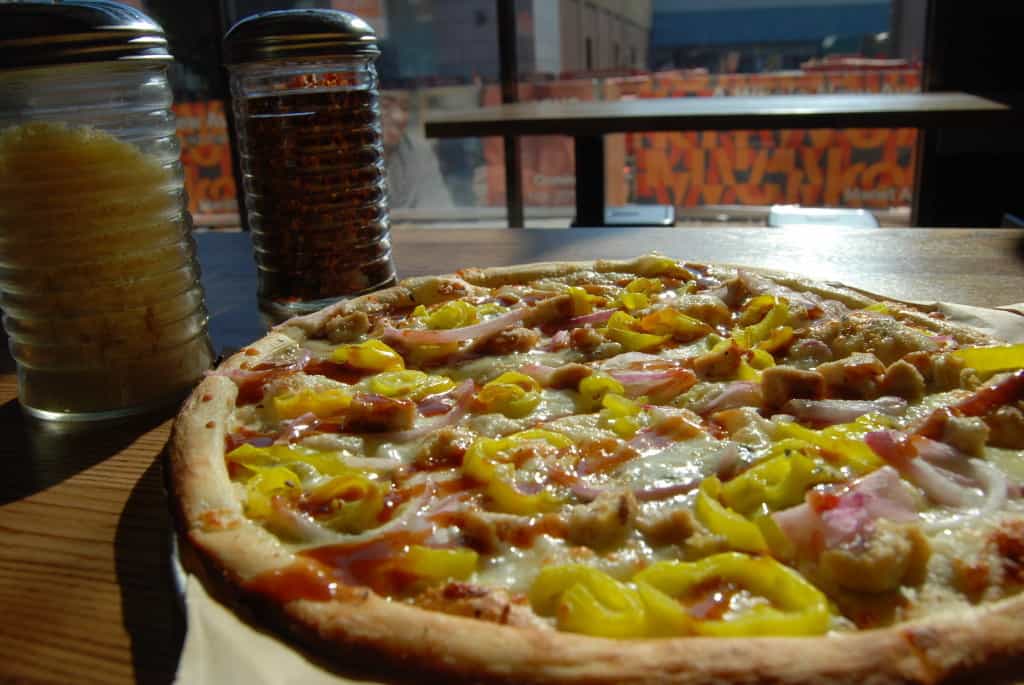 Working from home means I'm usually on my own for lunch. Having the kitchen accessible gives me a big advantage to those working anywhere outside of Google or Facebook with their own free cafeterias, but that also comes with a downside: someone has to make that food, and I repeat, I'm on my own, so that means I either make my lunch or I don't eat. Because I get so busy, a couple of times a week I pick up take-out food. I am pretty picky though, and I don't do just any chain. It also has to be close-ish and fast, so I don't waste too much of my lunch time on the road. I was glad to learn from Cheryl that at Blaze, you can call your order in ahead of time and when you arrive to pick it up, you proceed directly to the cashier, give them your name and pay while they pull it off the rack since each pizza is individually fired in that huge pizza oven. Perfect!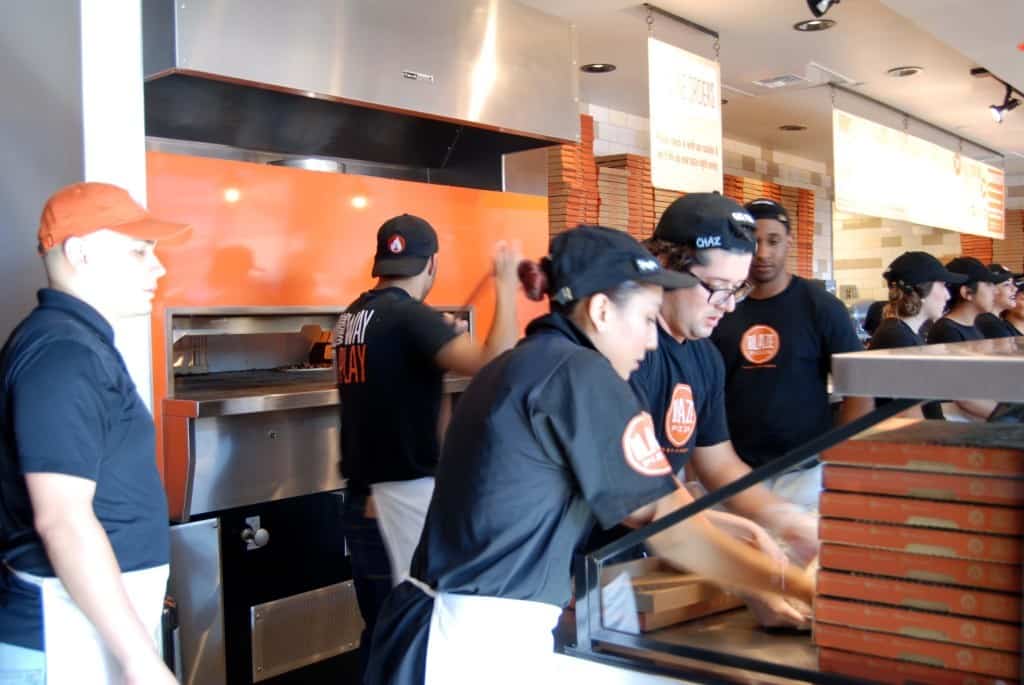 Something different about Blaze is that you can choose from a list of pizzas with pre-decided toppings (though you are always welcome to change them up) or you can get creative and entirely design your own pizza. My youngest wants to do that, and I sort of feel sorry for whoever takes his order as it may get a little crazy! And speaking of taking your order, each customer works down the line with the originating person behind the counter grabbing your pizza peel, crust already applied, talking to you as you go along to their station. Look at all the options!

Prices are fantastic as well. With personal pizzas $7.95, and a couple of cheaper versions as well as salads and a s'mores (S'MORES!), it's an affordable place to take the family before you see a movie or on your way home from a long day at the beach. The location at Victoria Gardens is central and there is plenty of seating for small parties on up to large ones. The decor was pretty cool, too; I realized that I was again looking up, taking photos of the ceiling and lighting fixtures, and Blaze didn't disappoint with its hip vibe.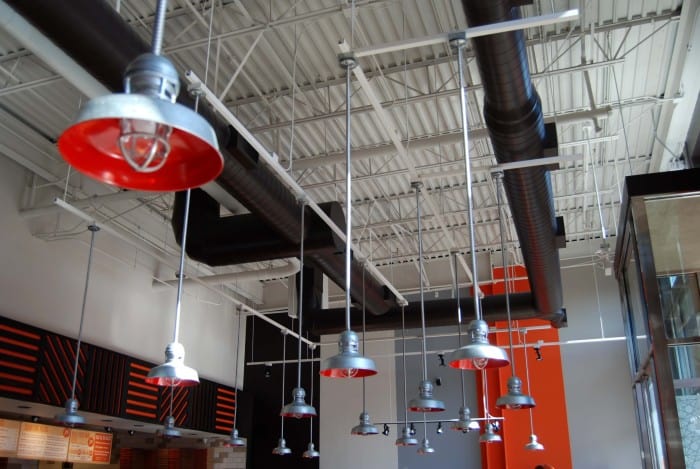 I'll be returning. Blaze was kind enough to send me a giftcard — packaged and delivered in a real pizza box, no less! I'm thinking I will take the husband over later this week so he can try the Blood Orange Lemonade. (I mixed it with diet soda for a kick!) I want to try the Beet and Goat Cheese Salad next!
We'll be back, Blaze! You've got a new family of fans! Blaze Pizza opens new locations sporadically, so keep an eye out on their website for information on upcoming places that may be closer to you than Victoria Gardens.
Everyone else, head on over — they're waiting for you! (And they're trained by the corporate office to ensure you get the pizza experience you're looking for. The smiles on their faces as we went down the line showed us how much fun they're having!)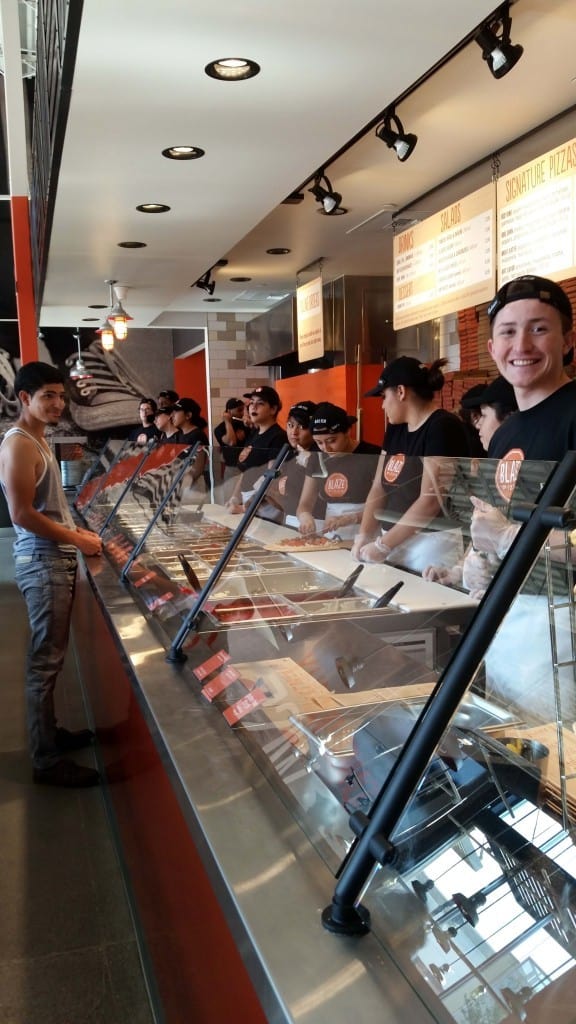 Blaze Pizza opens and everyone rushes in…go visit and you'll see why!