Now that Halloween is behind us, I'm hosting a Christmas book giveaway!
If you're a fan of fun Hallmark Christmas movies that give you all the feels, you're familiar with "A Dog Named Christmas," the story of a teenager with some challenges of his own, who takes on the challenge of making sure all the dogs in a local shelter have a home for Christmas. One of them ends up coming home with him, and as he and the dog bond, you can guess what happens. Based on the book written by Greg Kincaid, I watch this movie every year since it debuted in 2009. If you're in the mood for a feel-good movie, check out Hallmark's holiday movie schedule so you can watch it.
Because I love that movie so much, I was excited when I was sent a copy of Greg's newest book, "Noelle," published by Penguin Random House, for review purposes. Even better, I have a spare hardcover copy sitting here that I can ship to one lucky winner. Keep reading for your chance to enter to win!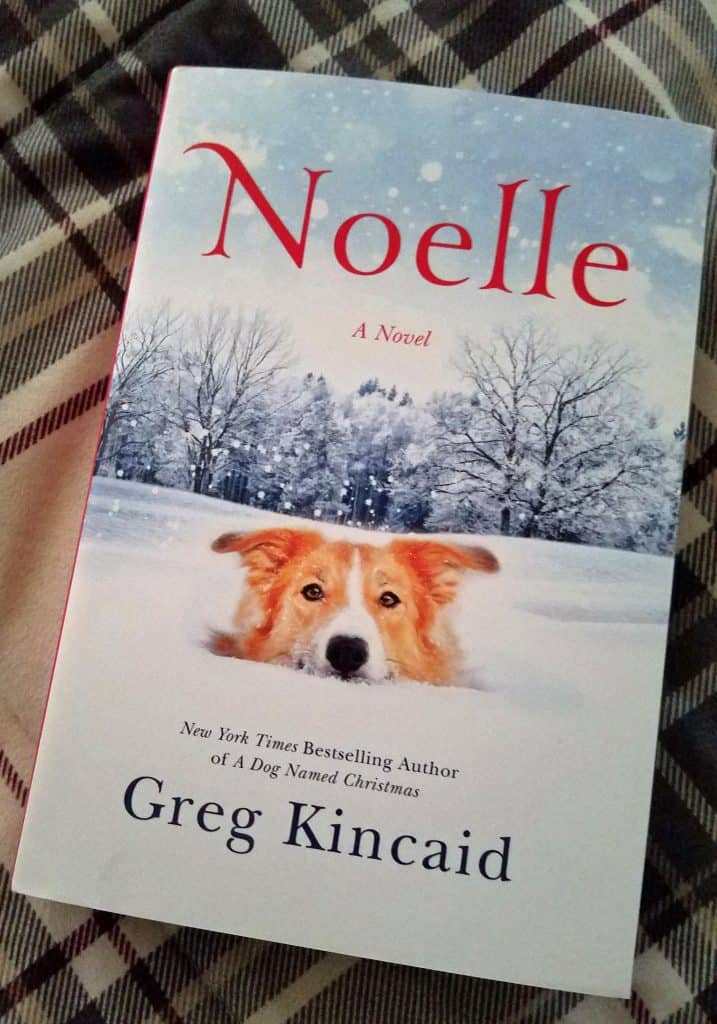 Noelle is a wonderful Christmas story. If there's a story about dogs, I am all in. I am a diehard dog lover, with two amazing dogs of my own. I have Missie, the one-kidney blind wonder, and Charlie, my son's autism service dog. They are are furbabies and they complete our household.
Noelle is the fourth book in the McCray series, based in rural Kansas and sharing the stories of the McCrays and their beloved four-legged family members. The McCray family consists of Mary Ann, George and Todd, the same family from A Dog Named Christmas. As things change with some close friends, the town of Crossing Trails is going to have some bumps in the road on the path to Christmas. Todd is a young adult making his own choices and while not always sure his choices are the best, he wants to learn things on his own. One big choice is regaining a role at the local animal shelter, which you probably expected was coming if you did see "A Dog Named Christmas."
There are two books between that movie and this new book, and I have to admit I've not read either. I need to get my hands on them soon so I can complete the whole series, and I hope that Noelle is made into a movie! Like with any dog book, keep the tissues at hand. Greg Kincaid knows how to keep your emotions rolling along!
If you'd like a chance to win your own hardcover copy of Noelle, enter via my giveaway below! (Boring rules: winner must be at least 18 years of age and reside in the United States. Winner will be required to respond within 24-hours or prize will be forfeited. Winner must provide complete non-PO box shipping address. No purchase necessary, and void where prohibited by law.)
**THIS GIVEAWAY IS OVER**