Want to try the best grilled cheese sandwiches EVER?
You need to head over to The Melt!
While I will totally eat at The Melt — repeatedly — without any type of compensation, I was compensated for this post. However, the words and opinions are my own!

My closest Melt location is in Victoria Gardens in Rancho Cucamonga. I head over to VG All.The.Time. It's not only my closest shopping mall but it's just a fun place to explore, get in a good walk, buy a few things (shoes, shoes, and more shoes) and stop in somewhere for a bev. I was so excited when I heard a Melt was coming!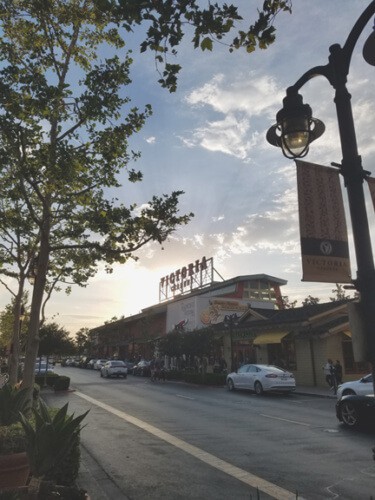 The Melt's menu is pretty extensive. If you think you know grilled cheese sandwiches, think again. Their cheese choices and perfect crisp makes them stand out. Then there are the burger, salad and chicken options. Fries, mac and cheese, and soups. Even if you're in the mood for something other than a spectacular sandwich, all you have to do is like cheese and you're in business.
My youngest eats twice what I do now, but if you're coming with kids, they offer The Kid menu. For $4.95, you can choose between a grilled cheese, a cheese burger, mac and cheese and a chicken caesar; each option comes with apple slices. Pretty good deal! Their sodas are free of high-fructose corn syrup, a huge selling point for those of us who try to avoid it whenever possible, and their ketchup is also all-natural. In fact, they don't have anything that contains artificial ingredients like preservatives, colors, flavors and sweeteners. Artisan-baked buns, Angus and Wagyu beef and fresh, peak season produce are all menu ingredients indicative of a restaurant that cares about serving their customers only the best food.
I'm a big perks card joiner, so I join every rewards and customer loyalty program I can find. Having a big family typically means burning through points pretty quickly. With The Melt's program, you buy 9 melts and get the 10th free, get a sundae on your birthday and get a free apple or cookie every 90 days. And it's free!
Let me know what you think of The Melt and what your favorite item is! I'm going to go with The Italian Job. I love provolone and the spicy garlic bread is out of this world!