Breakfast…lunches for school and work…after-school snacks….dinner. We go through a lot of bread between toast and sandwiches and paninis, a favorite dinner meal. Because we eat so much bread, we're picky. It has to be free artificial preservatives, dyes, and high fructose corn syrup, and that's just the basic requirements. And of course, it has to be good, enough to please a teenager who might just say "Not sandwiches again!" if they aren't Really.Good.Sandwiches. Luckily, Oroweat's new Healthfull line has made that easy.

Two weeks ago, we stopped buying our regular bread and replaced it with Oroweat® Healthfull bread. It comes in three flavors: Flax and Sunflower, Nuts and Seeds, and Steel Cut Oats and Honey. We located it at both Target and Staters, but it's available across the Western U.S. and can be found in the Midwestern U.S. as Brownberry® bread and in the Eastern U.S. as Arnold® bread.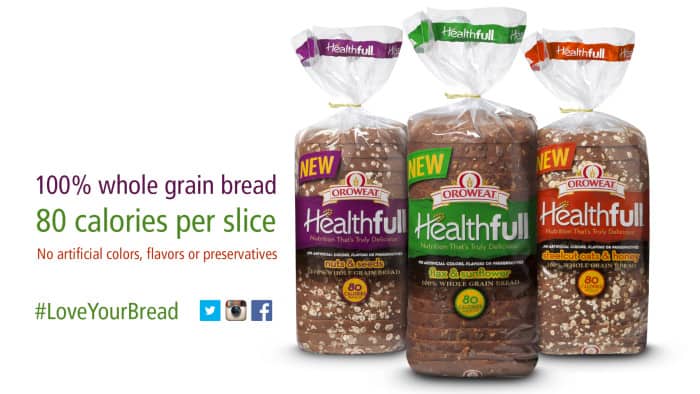 Weighing in at 13-15g of whole grains per serving, the breads are flavorful, have that perfect combination of moist and sturdy consistency that we love with our sandwiches — who likes bread that rips when you spread a nut butter on it — and a terrific texture. The Healthfull line is affordable and once the little dude tried it and ate it without comment beyond the hallowed Really.Good.Sandwiches label, I knew we had found another pantry staple to replace a less healthy version we had purchased prior. Oroweat® Healthfull® Bread is certified by the American Heart Association. At only 80 calories per slice, each Oroweat® Healthfull® variety is made with 100 percent whole grain flour and is a good source of fiber. They also have a great resource for recipe ideas here!
We tried it in a lot of different combinations, but our favorite was a crazy panini we created for our weekly family night, where we gather as many of the kids and their significant others together as possible and make dinner together. My recipe for Roasted Veggie & Blue Cheese Panini, if you can call a sandwich a recipe, is below!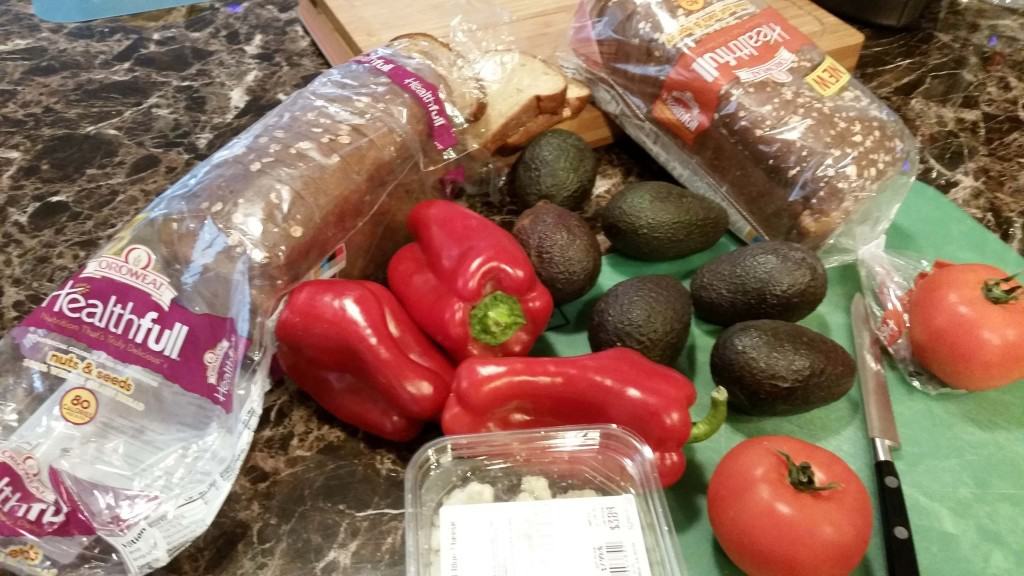 The sandwich is simple, made with all fresh ingredients to go inside that soft and Nuts & Seeds bread.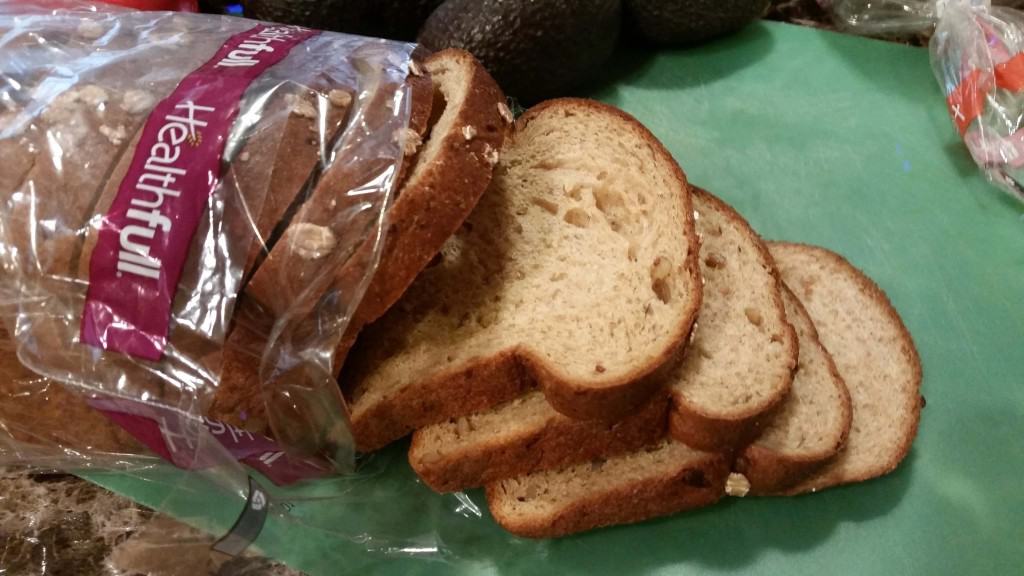 To make this sandwich, gather your condiments. We went for the healthier options, like olive oil mayonnaise and mustards without high-fructose corn syrup. Clean and slide two red bell peppers and halve three avocados. (This is for six sandwiches.) Drizzle a little olive oil in a cast iron pan and fill with red pepper slices, leaving enough room to flip each pepper as necessary to blacken/roast sufficiently. Then grill the avocado halves, sprinkling each half with chili pepper, Tajin or other favorite spice, leaving in the cast iron pan until warm and the color changes a little.
When all the vegetables are grilled, spread the inside of two pieces of bread with your choice, and top with a half of a grilled avocado, several slices of grilled red peppers, a few sprinkles of blue cheese to taste, and sprinkle with a little salt, pepper and garlic powder. Spread butter on the outside of the sandwich and lay it in the panini maker. (Here's a tip: we use a George Foreman grill instead of a real panini maker. The results, for us, have always been the same and it's one less appliance to store!) When you close the grill, it will flatten the avocado a little, filling the sandwich with something that's sort of like guacamole but without all the work!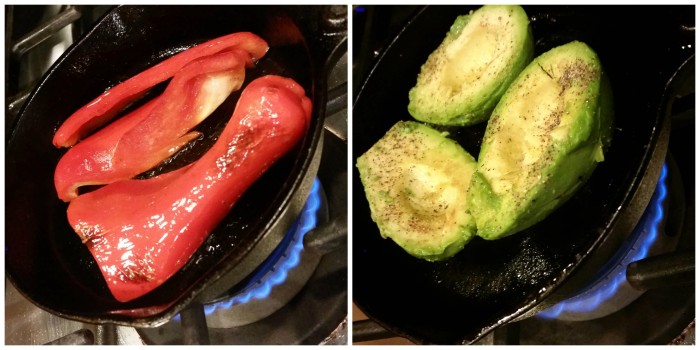 Aren't they beautiful? I was eating the leftover red peppers the next day as a snack!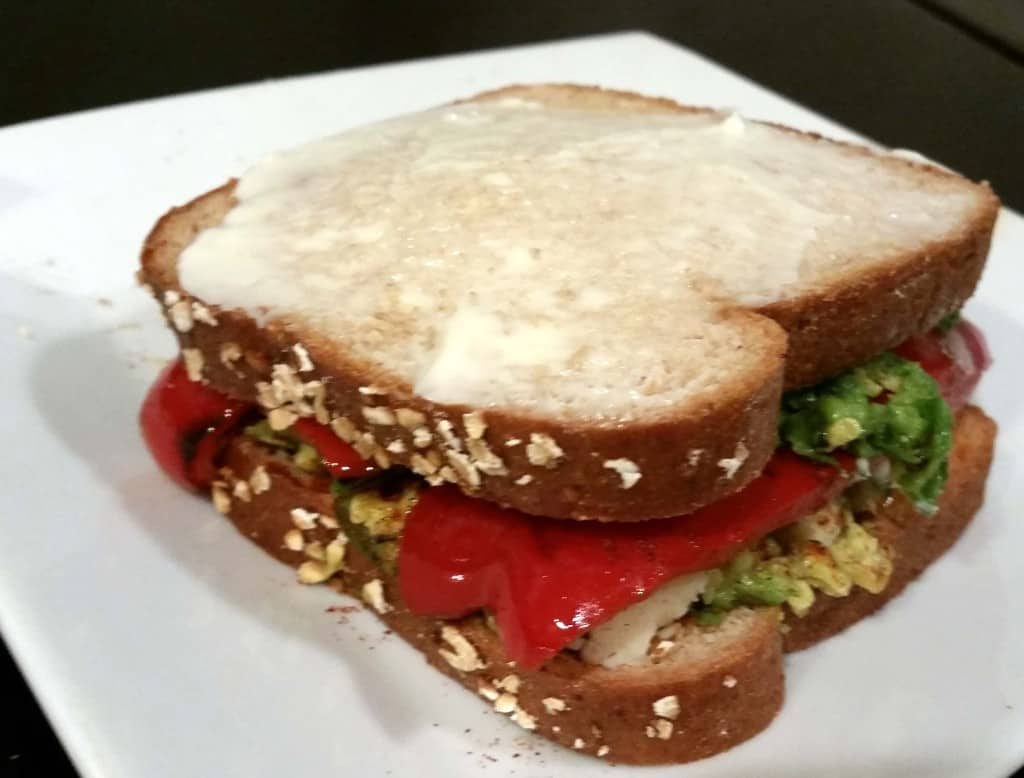 All ready for the grill!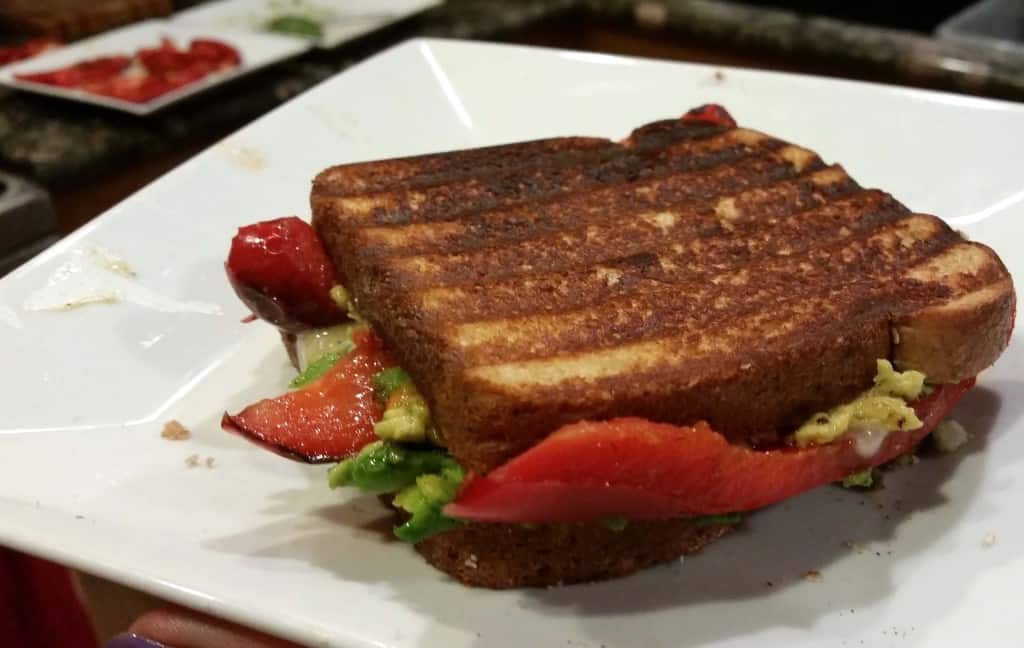 The above is a grilled sandwich, ready to eat. (I had to literally pull this away from someone to photo it!)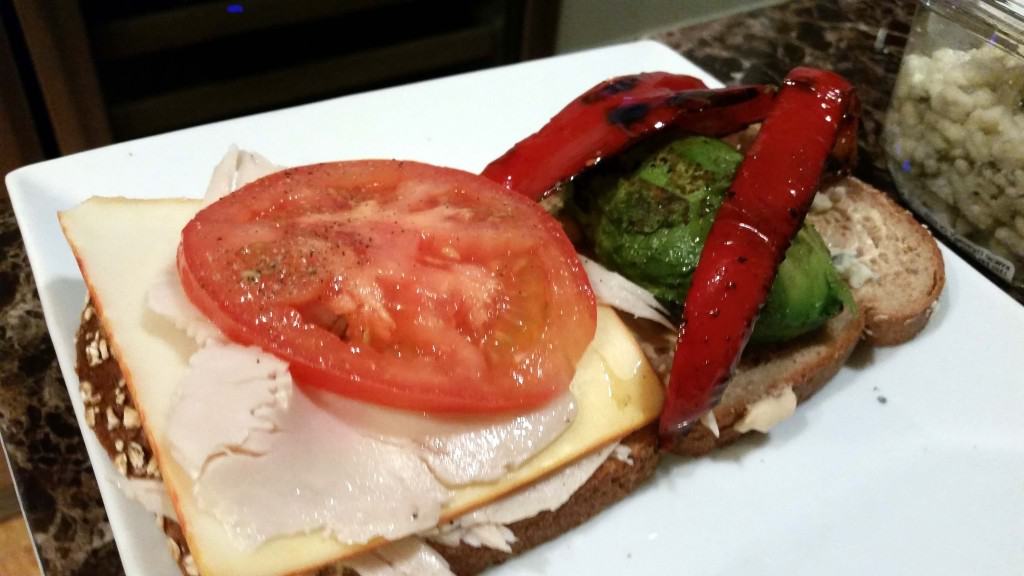 This is my husband's version — he is less a meatless meal person than me, so he added some non-GMO fresh deli turkey and a tomato slice. It was so filling, he only had one!
Don't they look good? Some of the kids even went back for seconds! Good bread on the outside, grilled perfectly, crunchy and tasty vegetables = YUM.
I also found a new favorite breakfast, something I'd heard about but never tried before — avocado toast! Toast the bread in my toaster oven, smash an avocado on top with some salt and pepper, or chili pepper if you're feeling adventurous, and it's that easy to have a filling breakfast that's healthy!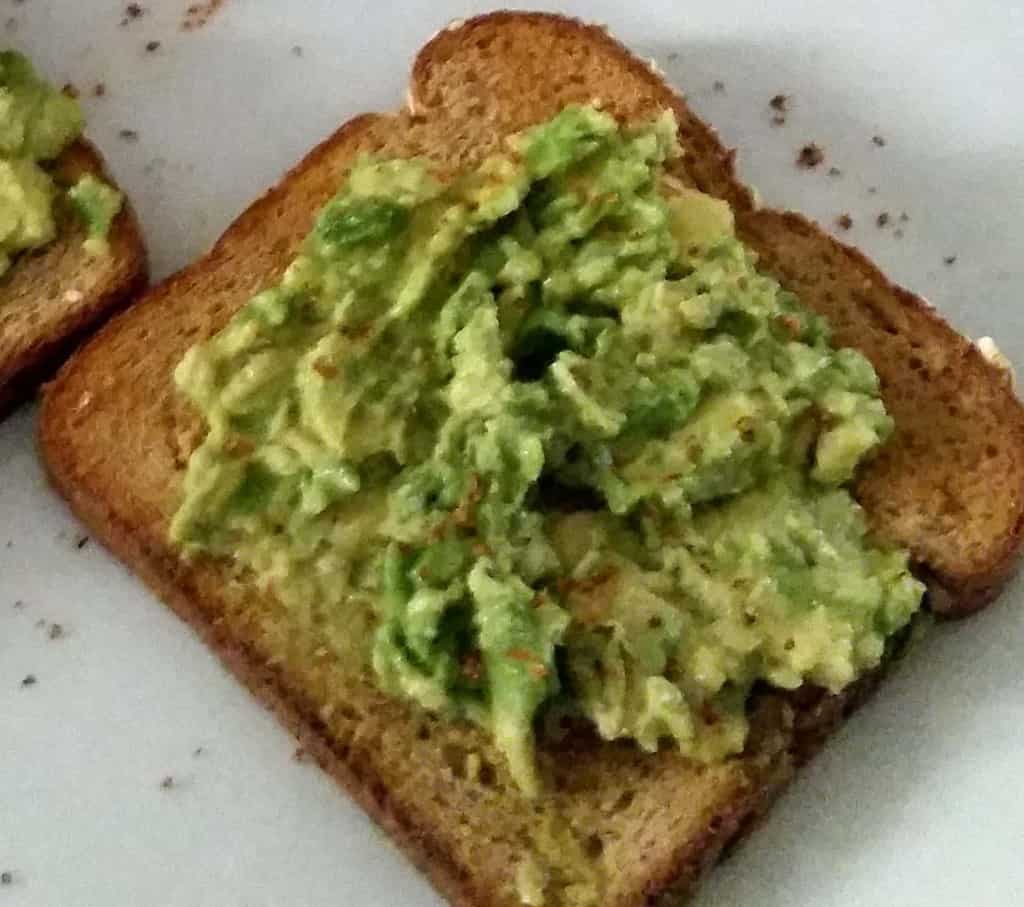 Oroweat provided me with gift cards and compensation for this post so I was able to try it for free and then share my thoughts with you — do you want to try Oroweat Healthfull bread for yourself? I'm hosting a giveaway for coupons for product redemption and a $25 Visa gift card! Enter for a chance to win using the Rafflecopter widget below; prize will be fulfilled by the company directly.
Check out Oroweat's new bread and let me what you think! Even if you don't enter the giveaway, I'd love to read your ideas for other fantastic show-stopping sandwiches I can put on the table for my family. It's summer time and with beach trips, hiking and picnics, we'll be stocking our pantry with Oroweat Healthfull to make the living easy!