Here in the Inland Empire, we've been lucky to have Miguel's Jr. around for a long time now; in fact, they've been in business for over 40 years. Offering authentic Mexican food on a grand scale, Miguel's Jr. is one of our favorite weeknight fast food restaurants. We frequently hit up our Fontana Miguel's Jr. location for burritos on a busy night. I usually order the El Potato burrito and the rest of the family gets the famous Garbage Burritos. We've tried a lot of new things throughout the couple of years we've lived here, but we end up going back to our favorites. At the media tasting for the new Tustin location, I was able to branch out and try new things!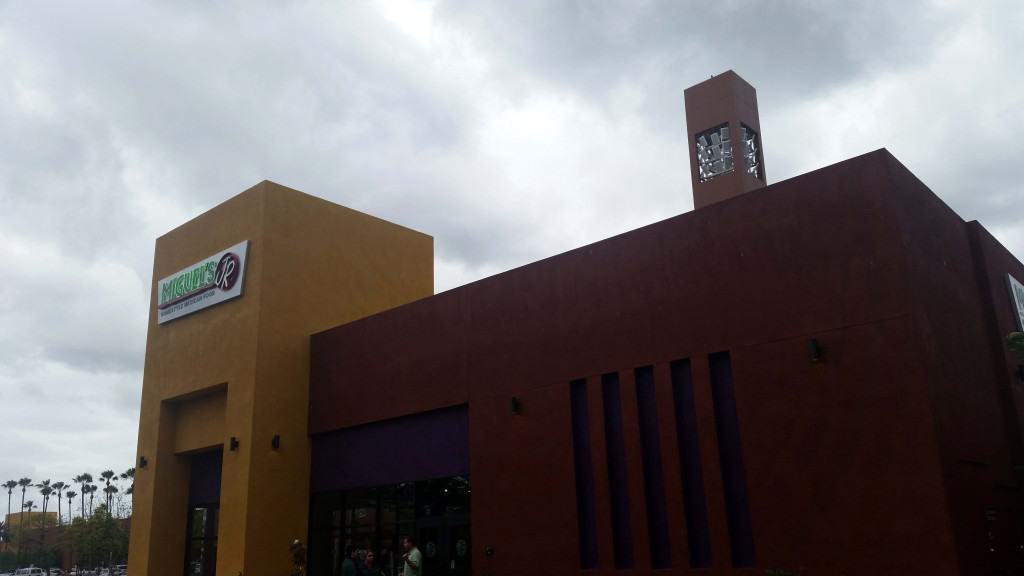 I visited on a grey day but that only made the exterior of Miguel's Jr. stand out more. With the signature colors, it is easy to find there at the Tustin Marketplace and the location is ideal, right on the edge of El Camino Real and with easy access to the parking lot and drive-thru. The location hadn't initially opened yet, so members of the media were the only attendees. What an honor to be greeted by Mary Vasquez, the woman who started it all with her recipes back at the original Miguel's in Corona in 1975 — and they haven't changed since, as you don't need to mess with success! Mary was sweet, so gracious and willing to answer our questions. As a frequent visitor to various Miguel's, Mary truly loves to stay in touch with the customers and ensure they enjoyed their meals. How many restaurants have a story like that?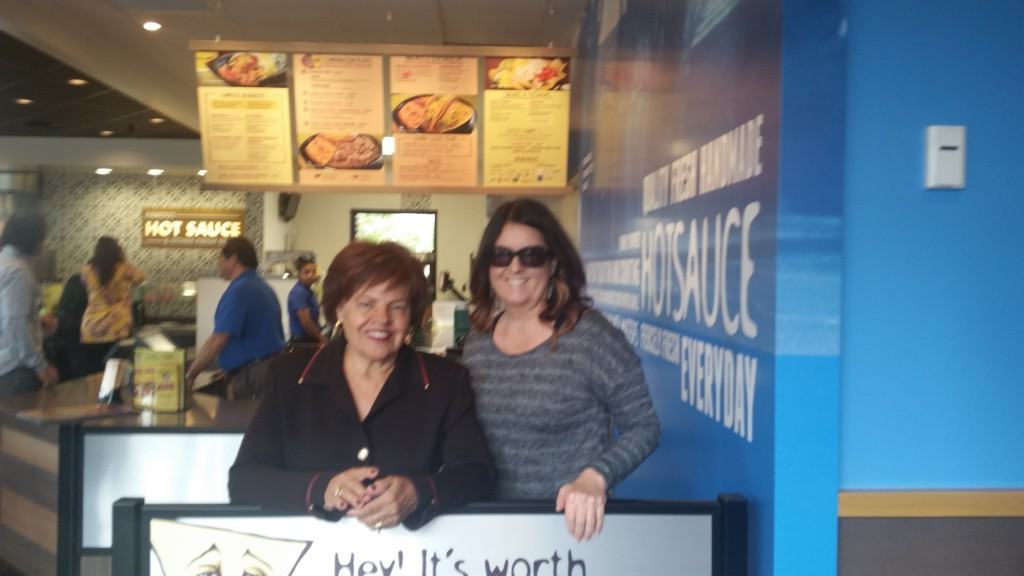 The Miguel's Jr. kitchen was spotless, efficient and full of smiling employees ready to show us what their restaurant is all about…like this big pot of beans. They go through at least two of those a day!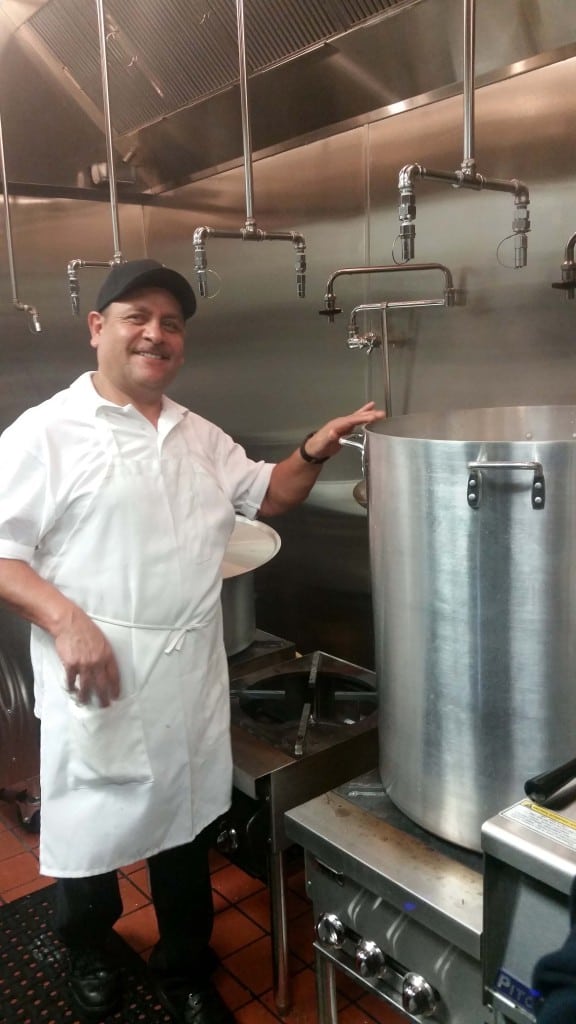 Whatever food you order, make a stop at this salsa and escabeche bar. From mild to hot, it is the perfect accompaniment. I always get the hot sauce, but this was the first time I'd tried the escabeche. (Now the husband will have to go inside and get it each time we visit!) Made fresh, you can't beat the taste.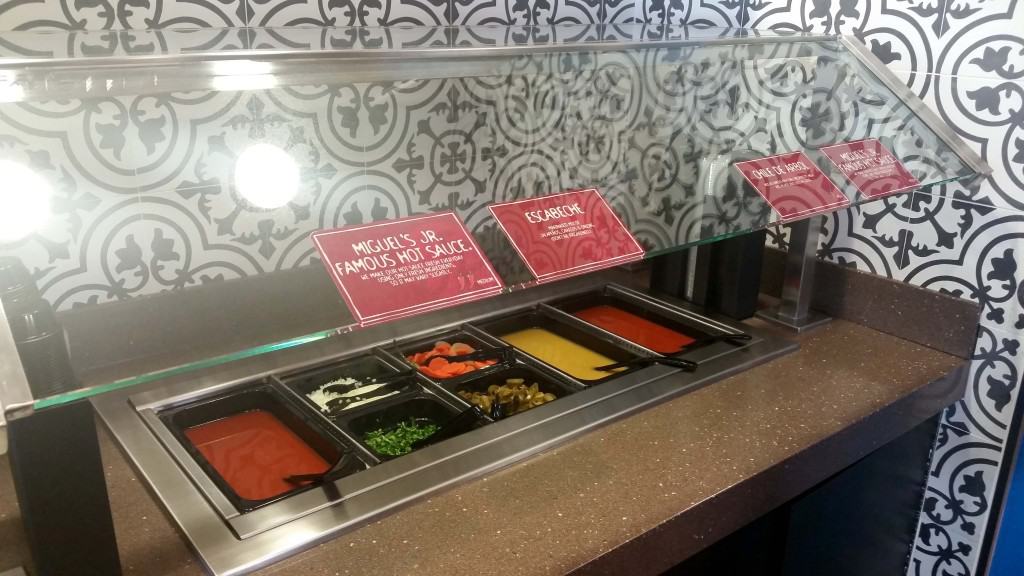 Javier Vasquez, Mary's son, was on-hand to speak with us, and right away, his love for the restaurant showed through. As we all ate the meals we chose — whatever we wanted — he and other staff walked around answering questions. One interesting factoid that stuck in my head was that burritos are the most common items ordered in the Inland Empire, but tacos are the most popular in Orange County, where there are two other locations of Miguel's Jr., in Costa Mesa and Orange. (You can find the whole location list here.)
Miguel's Jr., with the latest opening in Tustin, is offering up a challenge: "Eat traditional. Eat better. And above all else, keep it within the family." They will be conducting blind taste tests, where Mexican food lovers will be offered side-by-side taste tests. Miguel's Jr. wants us to remember what real Mexican food tastes like, and they're doing a fantastic job!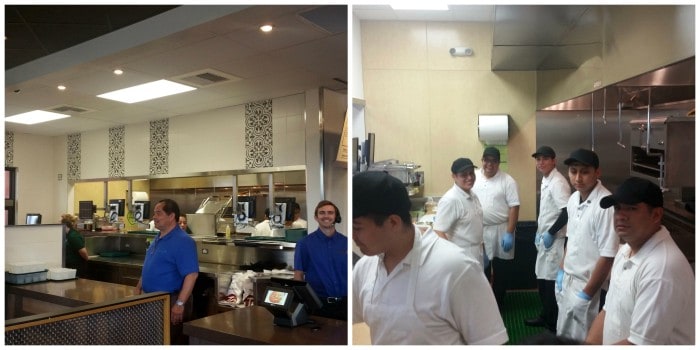 I normally order the El Potato burrito, and sometimes I shake it up with the Green Chili Verde plate or California Chili Burrito, which is essentially a chili relleno inside a burrito. Steve Rezner, Marketing Director for Miguel's Jr., told me that if requested, they will specially make a California Chili burrito with the marinated potatoes in it. Score! I am so trying that next time!
Here are some other colorful plates of food from the menu at Miguel's Jr., Tustin.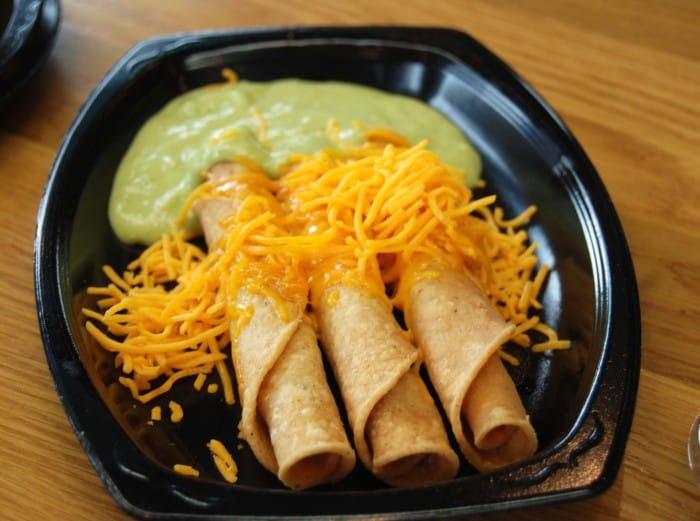 Taquitos, something my son likes to order, with fresh guacamole, and something else I learned — Miguel's Jr. orders their cheese from Idaho!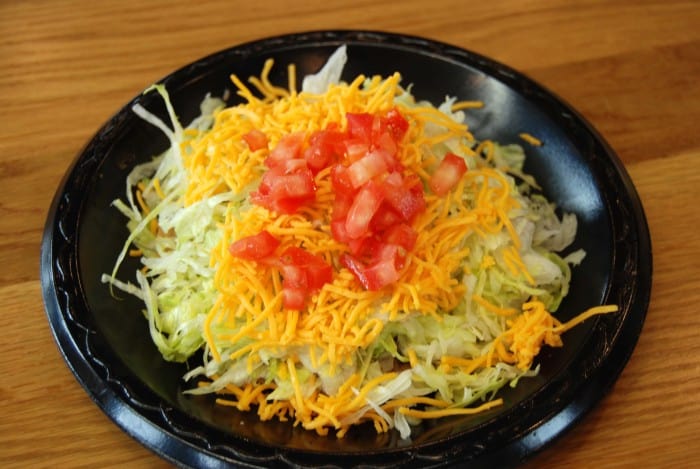 Tostada! They offer these as a Build Your Own option, so everyone can choose their meat and other toppings.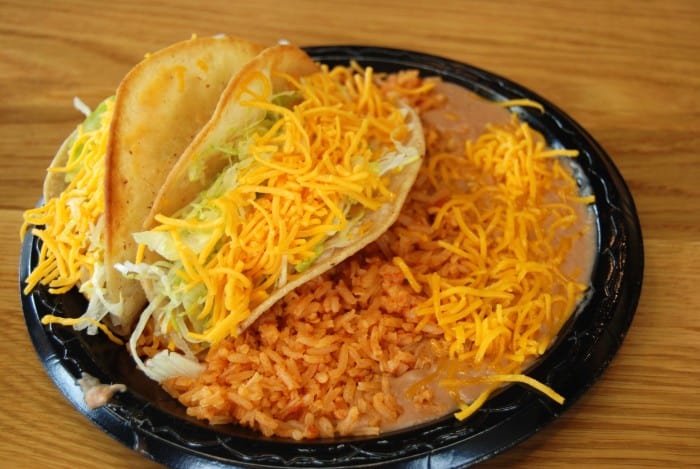 These taco shells are fried fresh daily and are the perfect consistency of crispy yet soft enough to bite without breaking all over. I tried a chicken taco during the media event and it was moist and flavorful and so good, and you will want to eat these beans and rice. (You know how some restaurants fill the combo plates with them, but you don't really eat them? That will change now!)
My personal favorite, the El Potato Burrito, made with pork chili verde, cheddar cheese and marinated potatoes. Try it!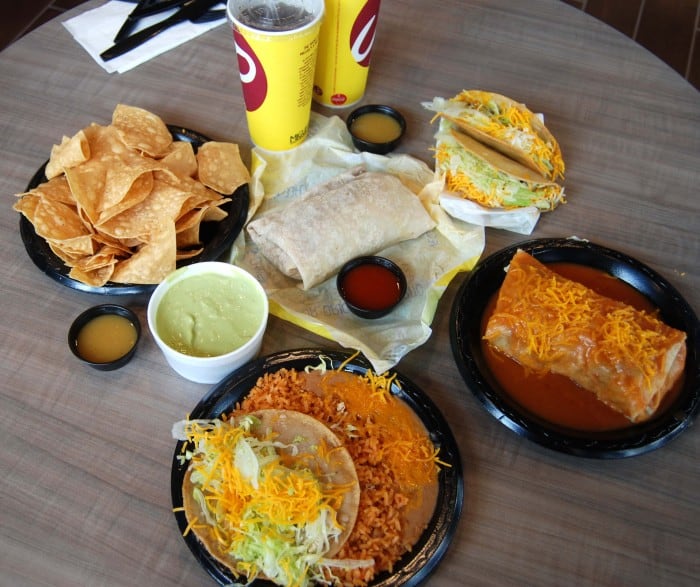 What a beautiful display, isn't it? As they say, we really do eat with our eyes, and the food has to look appealing. Fresh food displays itself without any real work and Miguel's Jr. does the best job of making this happen. That food wasn't mine but I really wanted the wet burrito.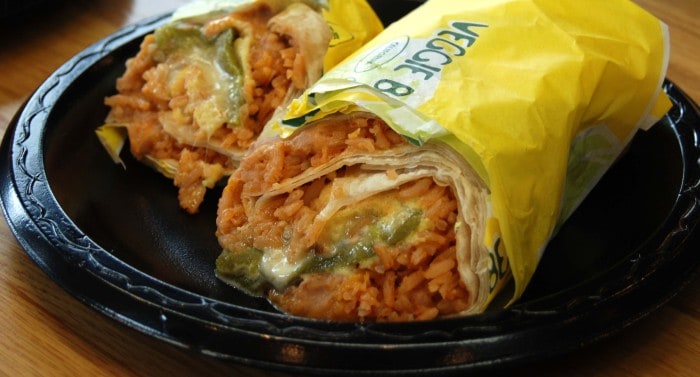 This California Chili Burrito is a chile relleno inside a burrito. (This is what I'm getting next, but with the addition of the marinated potatoes.) It's a filling meal, so go in hungry!
Visit Miguel's Jr., whether it's Tustin, one of the other two Orange County locations or visit an Inland Empire location, like I do..frequently. You'll find it's a new affordable favorite way to feed the family fast food so good, you won't want to call it fast food. Miguel's Jr. rocks the authentic Mexican menu!