Would you buy more wine or go winetasting at wineries more often, except it's too expensive? The Priority Wine Pass membership will help solve that problem by allowing you to save money on wine or going tasting at wineries, both local and distant. Less budget worries, more convenience and MORE WINE. What else does a wine lover need?
I love wine. I've gone to wineries from Canada to Mexico, from the east coast to the west coast. We spent a day in Chablis, France on our Paris vacation recently. It was fabulous — except the part where the driver started to fall asleep on the freeway because he had a newborn at home. Back here at home though, our wine tasting excursions are more a little different. We book reservations and show up, often visiting multiple wineries per day. Those prices can add up quick though, so we don't get to go as frequently as we'd like.
Thanks to the Priority Wine Pass app and membership, that's going to change! With the yearly membership pass, we can save money on wine and winetasting at wineries all over the west coast.

How does the Priority Wine Pass App work? How do we save money on wine?
Head to Prioritywinepass.com and purchase a wine pass. You can get one for three days, 30 days, or a whole year, with the best value being the year membership for $59.99. That gets you:
Valid 365 days from day of purchase
400+ wine tasting deals
Instant access
Digital & physical pass option
Free custom tasting itineraries
Download the app and install, then redeem your purchased pass, which length you've purchased. Then the fun begins! Select the area you'd like to visit, such as the Central Coast, Sonoma County, Monterey County, the Bay Area, Southern California (including Temecula, Ramona and San Diego) and more.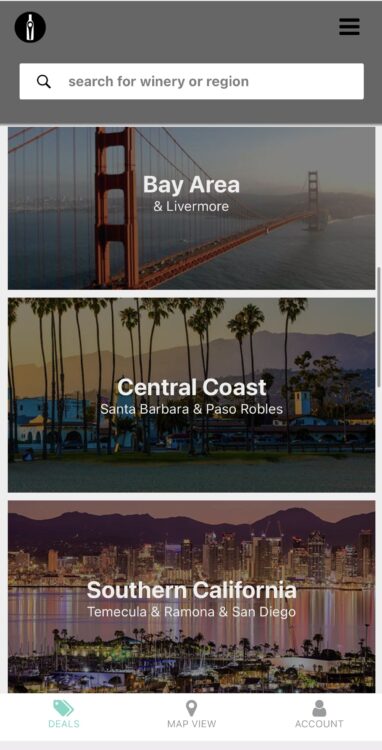 A list will be displayed of wineries available in that area, along with the deal you can use. It could be a 2-for-1 tasting, 10% off purchases or $5 off tasting, for just a few examples. Use it as many times as you want throughout the length of your membership! The more you use it, the more you save, without having to pay any extra for the wine pass.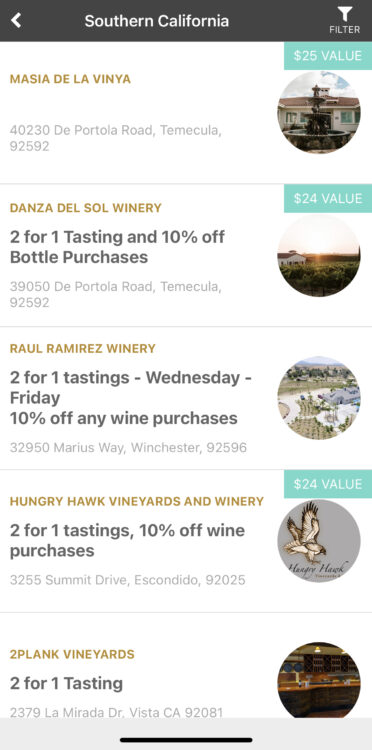 You can also click on your account and see a map of the wineries available in the area along with the related deals. It's really easy!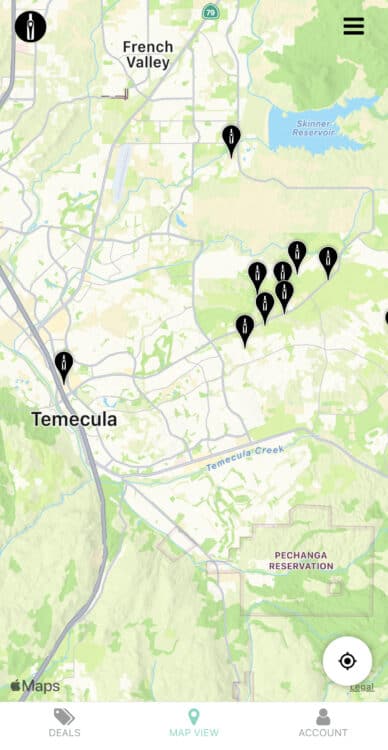 Not sure where to go, or you want to learn more about wine? Click on the Blog from the main menu, which is where you'll also find the FAQs, a description of how it all works, the concierge option (so you can purchase special custom tours) and the option to buy/renew a pass. I was given a free year pass in exchange for sharing my review with you, and I'm so excited to have a year of wine tasting ahead of me!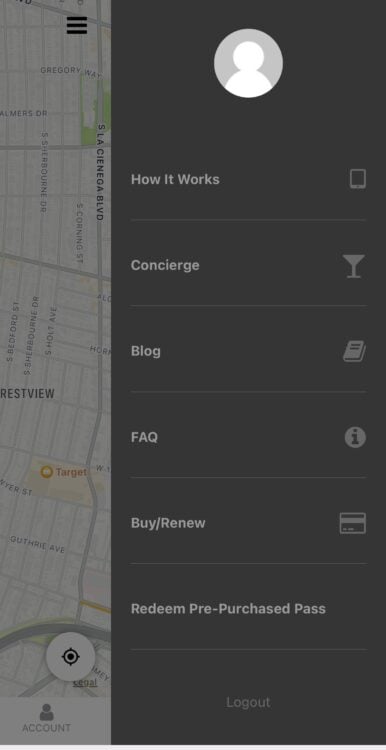 If you don't see a winery that you are interested in on the list, don't give up. New wineries are added sporadically, and available deals may change, and you may just be inspired to try something new! Sometimes the best wineries are the ones we happen upon. I mean, wine…
Wine lovers all over the west coast will love this membership, and it makes a great gift for someone who has everything. I'd much rather buy someone the opportunity to try new wines and explore new wineries than buy them a bottle they may not like. I mean, 2-for-1 deals mean they have to take someone with them, right?
Let me know if you check out the app! This is the time of year where saving money becomes even more important, and now that the kids are grown, we're taking more adventures…and many of them end up with us at a winery somewhere along the way. Perks of being midlife — money to spend on nicer wine than we did when the kids were little, and the time to do it without having to line up a babysitter. Life is short, get out and do the things you want to do, and this wine pass doesn't mean you even need to go far!