**This shop is part of a social shopper marketing insight campaign with Pollinate Media Group® and Purina One, but all my opinions are my own. **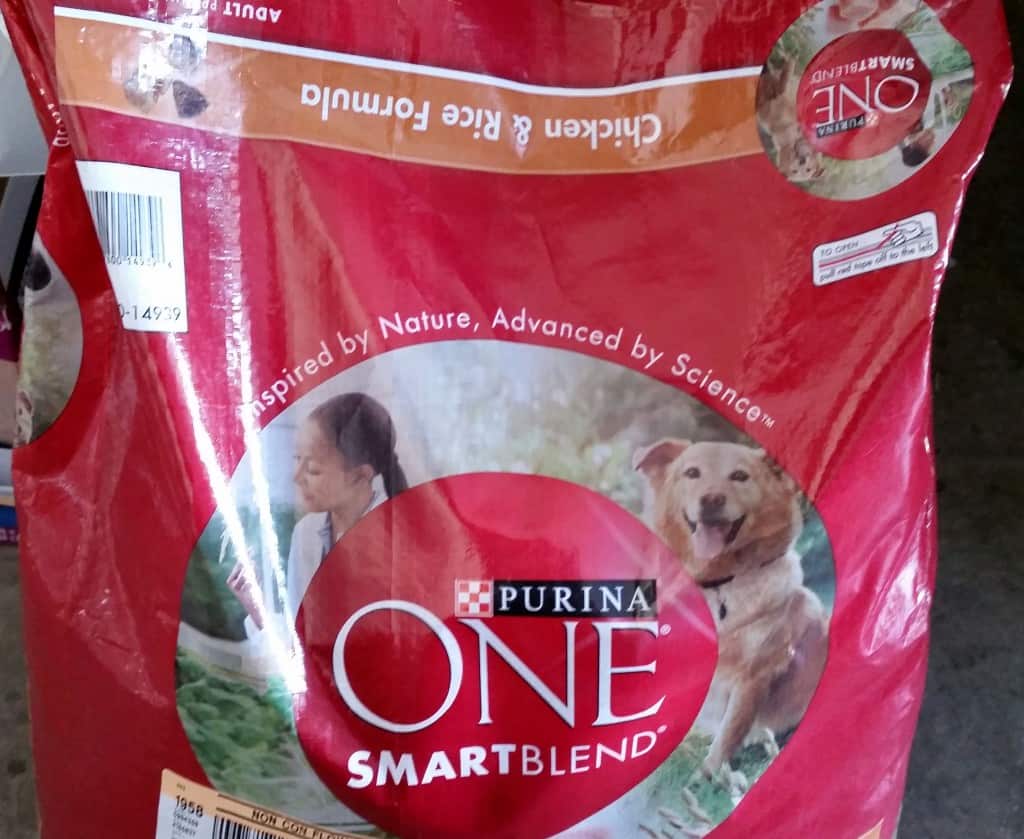 We didn't know it at the time, but on New Year's Eve, 2009, our lives were about to change. Our youngest son had been diagnosed with autism back in late-2004, and we'd spent years getting him services of various kinds. At one recent appointment, we'd been shown a video about a local service dog program; we were hooked, and sure that one of these amazing creatures would be a key to helping our little dude, but the $10k-$12k price tag was intimidating. While you can fundraise to get it covered, we knew that process would take away a lot of time from actually being with our son one-on-one, the thing he needed the most. The idea got put on the back burner until late-December 2009, when our oldest son came in to tell us that his friend happened to be a service dog trainer and had a dog available.
<Screeching halt>
What?
My son then went into detail, explaining how a woman he knew was a service dog trainer, but he hadn't known until she commented on the autism ribbon magnet on my car that she trained dogs for working with children, more specifically, children with autism. She had trained a dog up until preparation time, when the match with the child and his family fell through. She was in the process of downsizing her small program and had this beautiful dog ready for a new home; when she found out that her friend (my son) had a need, she felt drawn to meet us in person and talk with us about donating the dog to us.
This is where I get teary. Be prepared.
We went to her house the next day. I couldn't wait, I was so excited at the prospect of getting a service dog and didn't want to miss out on this once-in-a-lifetime opportunity. Long story short, when we took our son up to meet her and the dog, it was meant to be. We are a large family, and we all loaded up into the Excursion. We also had a tagalong friend, so we were an even bigger group. We walked into the garage, the dog came out of the house, and immediately calmly sauntered over to my son. There wasn't a dry eye in the house. Everyone was amazed that the dog seemed to know why he was there, and my son was hooked.
That dog went home with us. Along with him came his best friend, a little Yorkie born within a few weeks of him; they were buds, and needed to stay together. Honestly, we were a little concerned about going from no indoor dogs to two, one being a fully-trained service dog, and the other a purebred dog from show lineage, but that concern was quickly overridden after seeing the dog and my son hugging each other. (Ask any dog lover – dogs totally hug.)
That was the day that we realized that while we had four kids, our family hadn't yet been completed. Now it was. Charlie the Labrador and Missie the Yorkie were babies #5 and #6. There was an adjustment period, as my son got used to Charlie calming him as he got upset and never waivering, and Missie having to sit on my lap 24/7. We cleaned up a few Yorkie messes, learned that Yorkies like to teach people lessons and saw the love and dedication that animals can bring.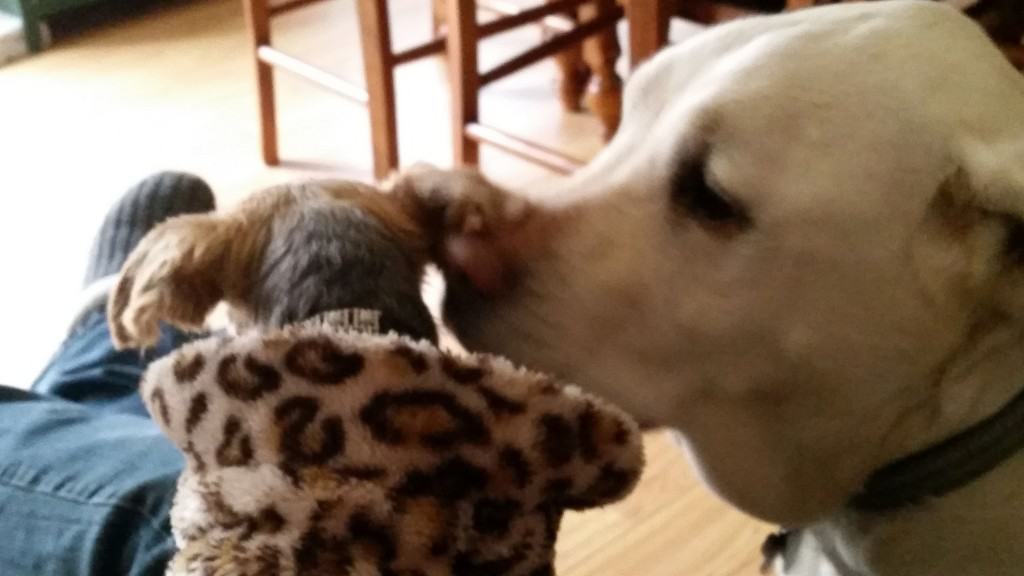 We became the spokesperson then for service dogs. Our son no longer was alone when he was throwing a tantrum. When he'd get upset, Charlie would lean on him. We also noticed right away that Charlie has a sense about illness and need overall. Thirty people could come into the house, but if one isn't feeling well, that's where Charlie goes. He has an innate sense of knowing when he's needed and knowing when it's okay to step away and lay down. No matter what was going on – a crazy New Year's Eve party the day after they came to live with us, a cross-country move where he spent six days on a new bed in the back of an Excursion all day and in the RV all night, a new big property to roam on and little frogs hopping around his feet as he went out to potty in the morning – he was as unflappable and as dedicated as can be.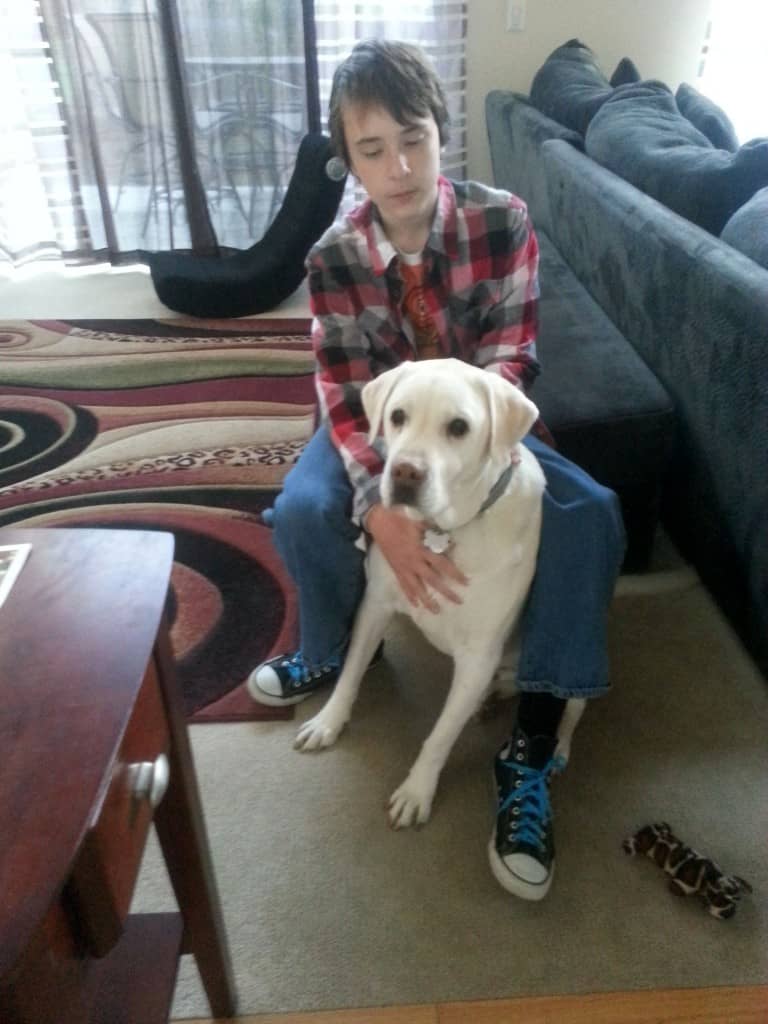 Almost two years later, Charlie, who loves to spin and jump, tore his right rear ACL doing one of those infamous spins. We had it repaired immediately, and boy, what a trooper. The veterinarians warned us that 50% of dogs with one rear ACL repair need the other repaired within a year; we made it ten months before he tore the other one, but that one was torn even worse. It necessitated us taking him 2.5 hours away to a specialty clinic in Charleston, South Carolina. (We were familiar with the clinic, as Missie ended up having to have a kidney removed and her liver shunt repaired at the same clinic.
They were awesome there, but it put a lot of miles on the car and I think we funded a wing in the new building.) We call his back left knee the bionic knee; that surgery required keeping him completely flat, laying down all day, every day, for weeks. He was 82 pounds at the time, and he refused to walk with the sling that would keep weight off his leg. Keep in mind, it was winter in the south, where it rains a lot and when the temps get cold, it would ice up and even snow. Our house, like most there, was elevated, and the husband had to build a special set of steps that would slowly take him down to yard level to potty. Through it all though, he never whimpered. He smiled, wagged his tail, and loved on my son like usual.
It was heartbreaking at times, especially the few days he stayed in South Charleston for the surgery and recuperation period; our son hadn't slept without him ever since he came to live with us. Everyone got through it though, and Charlie has only minimal scarring. He seems to have learned to spin less and be a little more careful, but it hasn't changed his spunk or happiness level whatsoever. He's still most happy laying next to my son, and in the absence of my son, he lays next to me. He loves his Dad and jumps up happily at meal time, dancing in a way that can only be described as the Charlie Dance.
We would do anything for this dog. This includes feeding him only the healthiest and best food possible. (The Yorkie is on special prescription food due to her remaining kidney stone and as a precaution.) Purina is a highly reputable dog food company and we trust it, so we were glad to participate in the Purina One Challenge, a 28-day program where dog owners can join, try the food and share what they see along the way.
Charlie is now 7.5 years old and his health is of utmost importance. Because he isn't the most active of dogs (he doesn't go to school with my son) we carefully maintain his weight. We hope that during the challenge, we find he loves the food just as much as his previous food. We'd like to see his eyes continue to stay bright, his fur shiny and healthy, his skin soft, and his teeth stay clean and cavity-free. (He had to have one of his big canines removed during his routine dental cleaning back in December.) He hates to have his teeth brushed, no matter what type of cleanser I purchase, so any food that promotes dental health bumps up our list and Purina One does.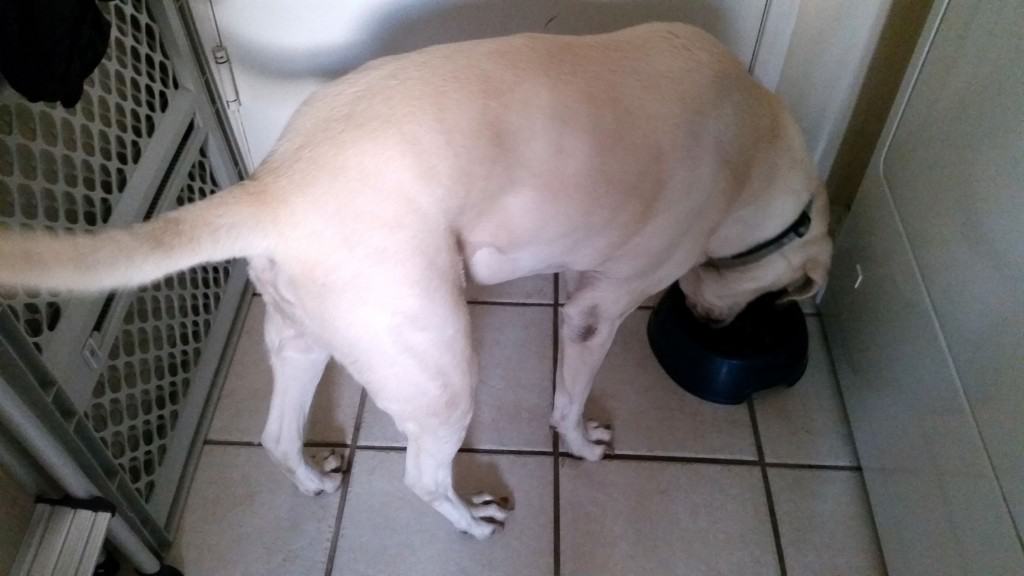 That's Charlie licking the bowl during the Purina One challenge. He's the world's messiest eater and we have to make him eat in a smaller room where it's a controlled mess and the Yorkie can't get any flyayways. I'll be posting some pictures during the 28-day challenge. If you'd like to join and receive a $3 coupon off your purchase, head over to their website.
You can also follow them on Facebook, Twitter and Instagram and we purchased our bag at Target.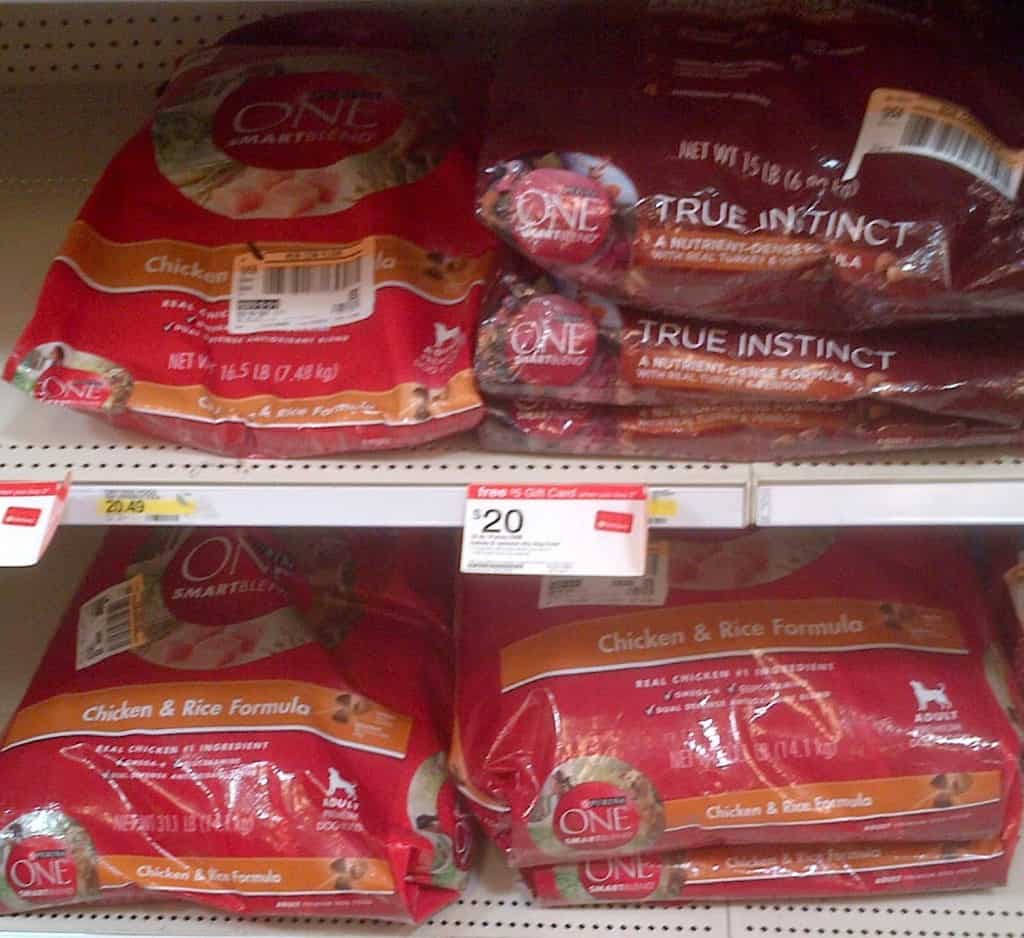 We purchased our food at Target — looks like a lot of other people already had, too!
Dogs aren't just furry creatures that shed hair on your floor and require maintenance. They are loving creatures of devotion who will do anything for you. They will give you love when you most need it and understand when you don't have time, and if you need a listening ear that won't talk back? You need a dog. Our lives wouldn't be the same without our pups, no matter the cost or time involved. We would have more money and more time without them, sure, but I'd rather have the furry bundle on my lap, the gorgeous eyes begging me for a treat and the fur on my floor that I need to vacuum. I'd rather look back at life and have these stories and memories than whatever silly, more temporary purchases I'd have spent the money on otherwise. Dogs are special and children benefit from having them in their lives. Go love a dog, and if you have one, go give it a hug…or three!