On Monday night, I had the honor of walking the Maleficent red carpet at the Mistress of Evil premiere held at the El Capitan Theater in Hollywood. Followed by an after-party at the Roosevelt Hotel, we were dressed to the nines for an evening of fun and glamour.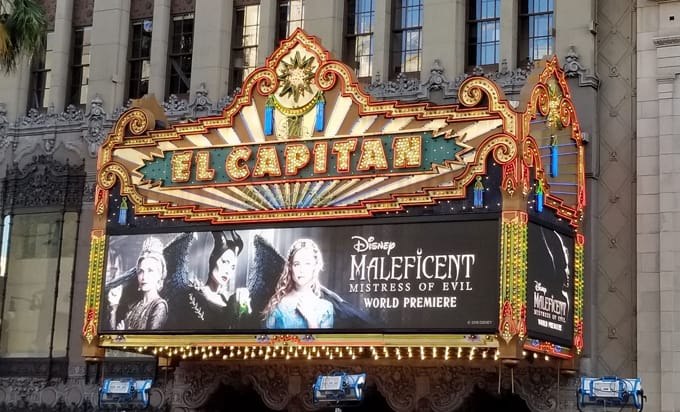 Walking the red carpet in Hollywood is different every time, as each movie has a different theme. Some carpets aren't red, while others are under looming tents and supersized movie props.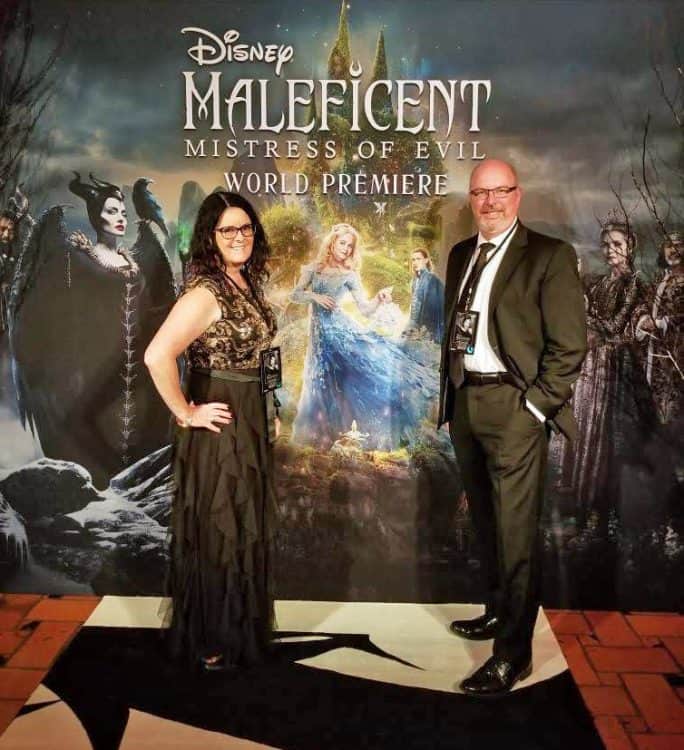 The premiere of Maleficent: Mistress of Evil, coming five years after Disney's first Maleficent movie, had clear, breezy California fall weather and guests walked by a large black castle backdrop. From entry to after-party, at the Maleficent red carpet, we were immersed in the world of the Moors, with Disney magic and amazing cast talent being central to the evening.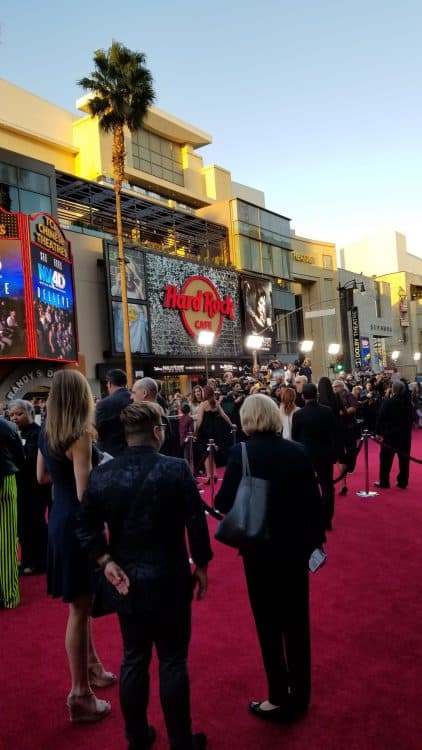 No scoop on the movie yet, but I will have a review up when it hits theaters on October 18. However, I will tell say WOW. I'll also say that Disney knows how to throw a party.
From creepy cocktails to a slime-making table to the opportunity to decorate your own Maleficent tote bag, guests of all ages were happy. The food was fabulous, the energy was electric and everywhere we looked, we saw celebrities.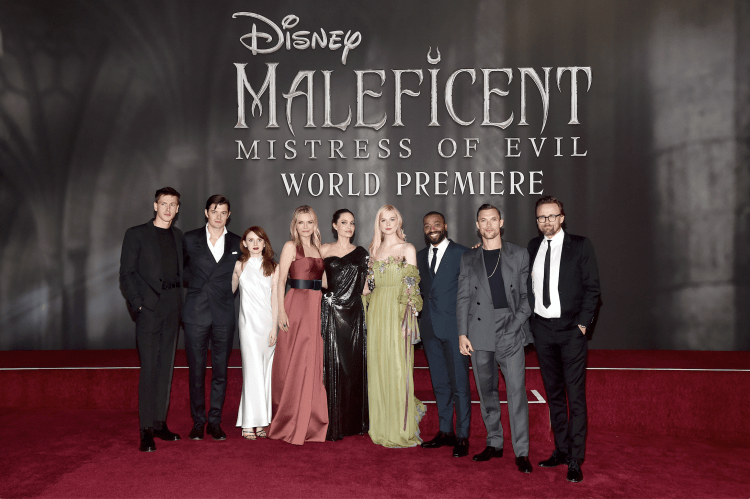 Angelina Jolie is beautiful, and her dad, Jon Voigt, was also in attendance. I was lucky enough to get a photo taken with him, an Academy Award-winning actor in his own right, and he was so kind.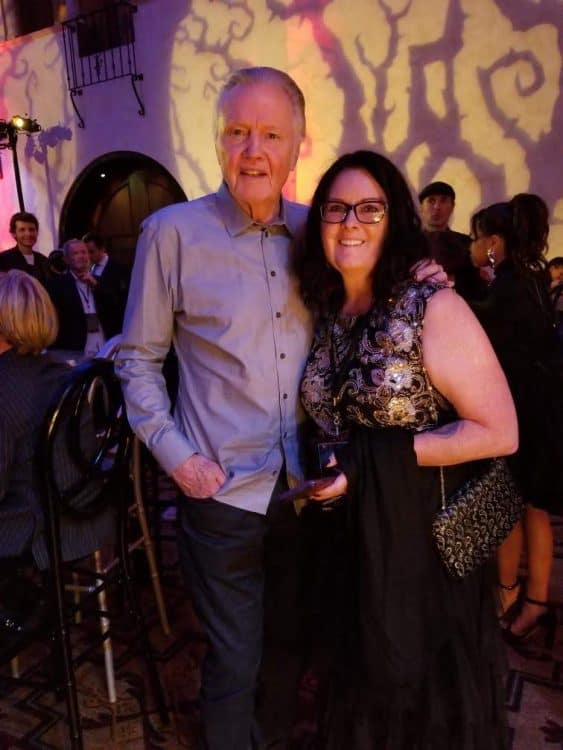 I also ran into quite a few members of Marvel's Runaways cast, another show we are hooked on. (I missed this gem for way too long and now I can't finish binging it fast enough. So good!)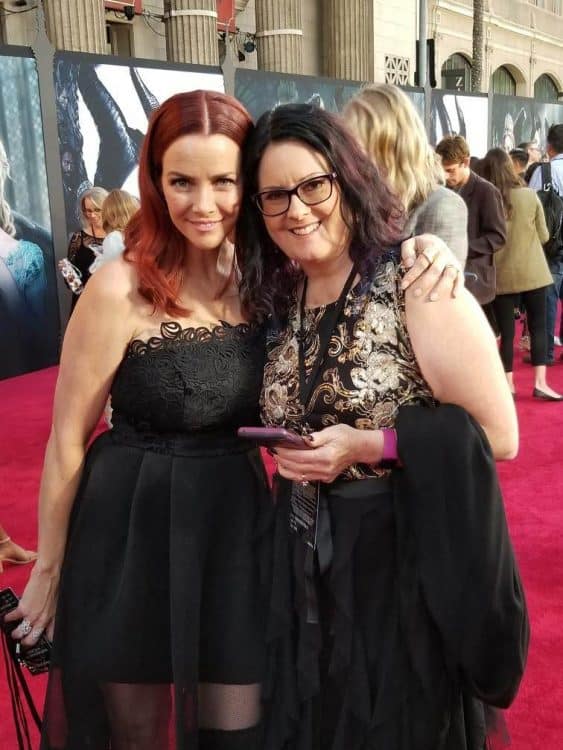 Elle Fanning shines, and while we didn't run into Michelle Pfeiffer, much to my husband's chagrin, we did get a quick photo opp with Sam Riley, who plays Maleficent's righthand man, or raven, depending on the circumstance. (I just need to get it off the husband's phone!)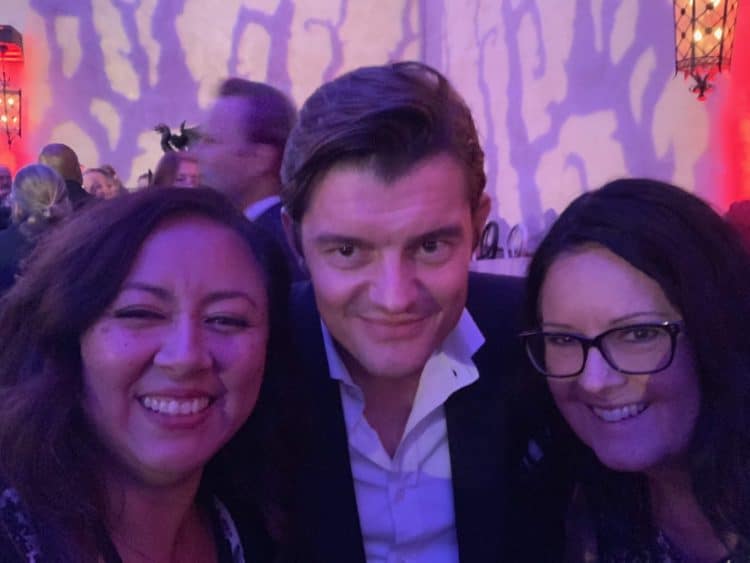 These evenings fly by so quickly, and we're so appreciative to Disney for the invitation. The memories of walking the red carpet at a major movie premiere are lifelong…..and the fun of dress shopping for something unique that fits the movie is a definite bonus.