If you're a Marvel fan like me, you've been spending time re-watching the entire Marvel Cinematic Universe, in order, to prep.
I know, we don't really need to 'prep,' but any excuse to watch a Marvel movie, right? And with a Marvel drink in your hand, even better, right?Which Marvel movie is your favorite?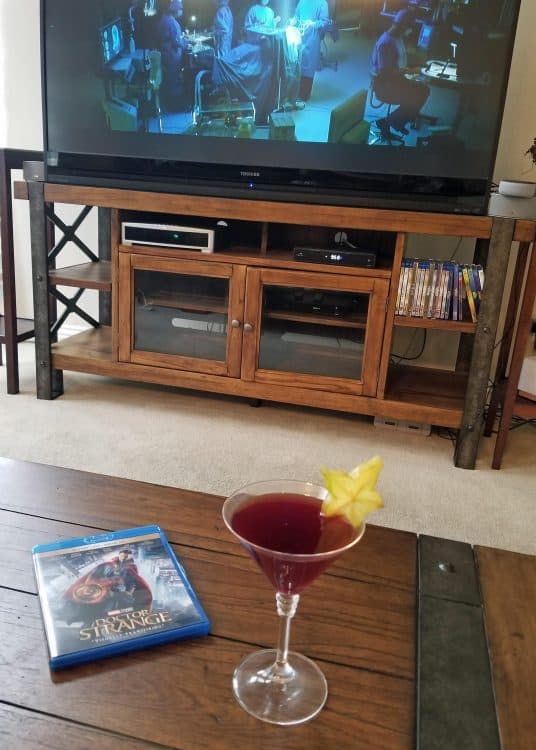 Today, we watched Dr. Strange. We own the entire series on Blu-ray, which you can see in the above pic on the right, and I can quote most of the lines at this point, but it's a rainy weekend here in Southern California and that calls for movies. I also spent several hours in the kitchen, working on some Valentine's Day cupcakes (which you can find over here) and I wanted to make a special Marvel themed cocktail to enjoy during the movie.
After considering the movie's theme and colors, and of course, Captain Marvel's logo, I came up with the below Marvel cocktail recipe. It's simple, includes just a few ingredients that most people will have in their bar, and comes together fast. It's tangy, with a kick of ginger, and is a great sipper for any Marvel movie.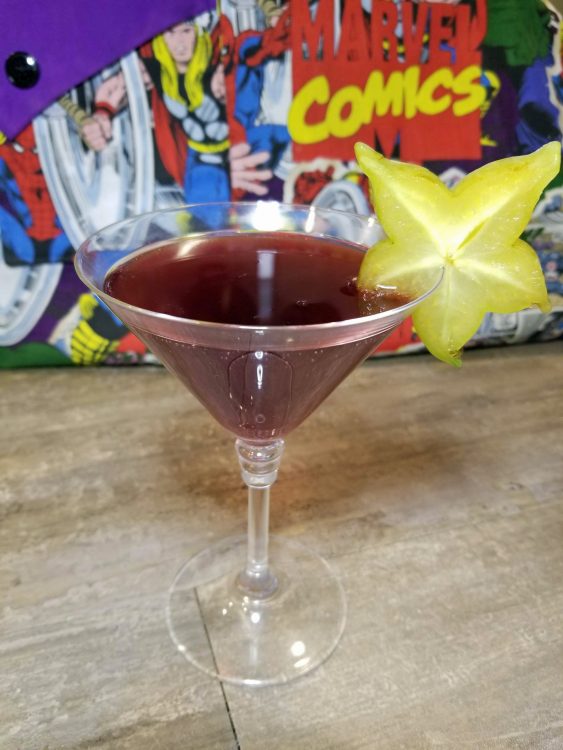 Captain Marvel Cocktail Recipe
This makes one cocktail, but you can easily double it and make both in the same shaker.
3.5 ounces of pomegranate juice
1.5 ounces of Malibu Rum (rum with coconut liqueur)
1 ounce of Ginger Ale
One slice of Star Fruit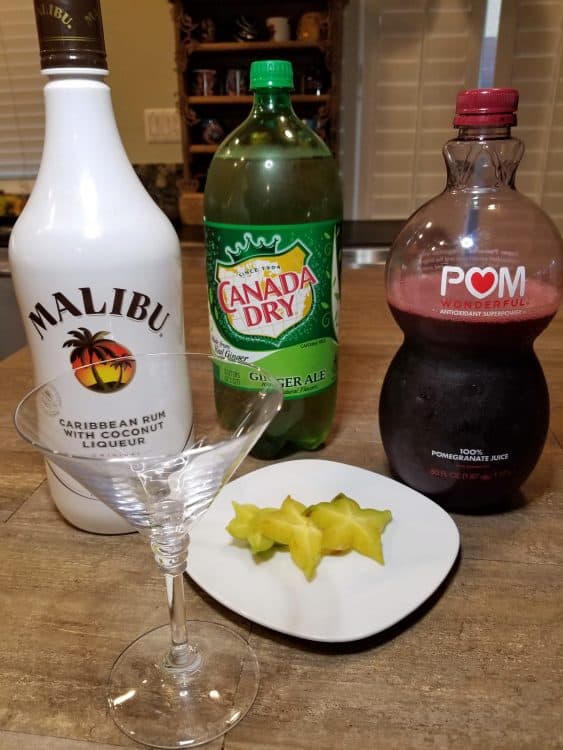 Pour the pomegranate juice and Malibu rum into a drink shaker. Add sufficient ice, cap the shaker and shake long enough for the beverage to get cold.
Pour it into a martini glass, add in the ginger ale and gently stir.
Cut a small slice into the edge of the Star Fruit, place on edge of glass, and enjoy!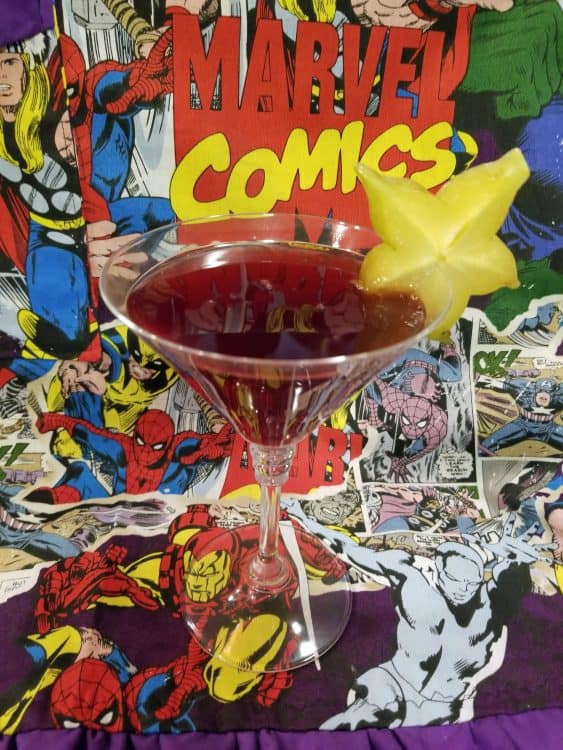 Are you read to see Captain Marvel? Have you seen the newest trailer yet? Here it is — let me know what you think? I am so glad to see that they're showing Captain Fury in the early days, with both eyes and the same attitude we all know and love.
Stay tuned for some upcoming Marvel cocktails recipes! Which movie do you want me to create a Marvel drink for? I'm going to host a party one night, maybe even with cosplay, where all we drink are Marvel cocktails. Wouldn't that be fun?
Higher, further, faster!