A couple of weeks ago I had the HUGE honor of getting to interview the infamous Jim Cummings, who you'll know as the voice of Winnie the Pooh…..and Tigger, too!
We were invited to a small round table event at the Disney Studios in Burbank, where we got to watch a sizzle reel of Disney's newest movie, Christopher Robin, due out in theaters on August 3. Then, voice actor Jim Cummings entered the room and brought our childhood back to life!
Even if you don't have any small kids watching Disney movies endlessly in your home, something most parents experience for years, you know and love Winnie the Pooh. He and his band of lovable plush friends are such a big part of our childhoods, and the opportunity to see him in another movie is something we're all excited about.
When I got invited to meet the person who brought Winnie to life beyond the incredible story by A. A. Milne and Disney itself, was one of the best days ever in my media life….and after having gotten to meet Chris Hemsworth and hang with the entire cast of many big Marvel movies as well as others, that's saying something!
Mr. Cummings was amazing. He answered all of our questions candidly and without hesitation. He even got emotional when sharing the story of the loss of the person with whom he shared the voice of Tigger with, Paul Winchell.
Walking into a room of eight enthusiastic women, all waiting on him, had to be a lot as it was, and he took it all in stride. We jumped in right away, and the questions continued steadily until the session was over….and it was over way too quick. Group photos and individual photos with Mr. Cummings followed, and then an amazing thing happened.
See, my youngest daughter was a fan of all of the adventures of Winnie the Pooh in the 100 acre wood from as early as she could communicate what movie she wanted to watch. Pooh! Pooh! Pooh! We heard it for hours, daily, and she had every single Winnie the Pooh movie, short, show, anything, that was available for purchase. She'd watch them all day, every day. Her shoes, her dresses, her shirts, her backpack, her socks, her sheets, her curtains…if we could buy it with Winnie the Pooh on them, she had them.
There was also that time she flashed Winnie the Pooh at Disneyland, proudly showing him not her shoes, as we'd instructed her, but her under attire. Pooh, the perfect gentlemen, quickly covered his eyes as Devon tried to understand why he wasn't as excited as she was. Shoes, Devon, your shoes! Ahhh, good memories.
When I mentioned this to Mr. Cummings — just the brief rundown of her obsession with Pooh, not the details — he offered to do a brief video for her. I had goosebumps and tears and I couldn't help but give him a solid hug. What an honor to have this, and so special for me as well as Devon. I immediately messaged it to her as I left the building, and then I put it up on YouTube and on my photo storage site to keep for posterity.  Check it out!
Back to the interview though…
Did you know that Jim started as the title character, Winnie the Pooh back in 1988? He also took turns with Paul Winchell as Tigger, referring to himself as "Tigger Lite." Mr. Winchell was an innovator in the era of "We Are the World," going to Africa on and off to help cure hunger in between voice work. When he was away, Jim would step in as Tigger. Most people will tell you that they can't tell the difference between the two voices. I sure can't. Could you?
Paul had a severe stroke later, but before he passed, he told Jim, " Take care of my little buddy for me."
Sniff.
Jim knew back in high school he was interested in the field of entertainment. He'd mimic people, or animals, in school and acted in plays. Instead of auditioning for the popular role of the prince or something else glamorous, he'd go for the role of the ogre or wizard. He continued on in life doing imitations of his relatives, but little did he know at the time what lie ahead!
His favorite trait of Pooh is his ability to be uplifting and positive. Pooh, for me as a parent, was always inspirational because if you've got to listen to something all day, listening to someone who rolls with the punches and keeps moving forward without getting down is the way to go!
As you see in one small session of Winnie the Pooh-watching, Pooh is known for his funny phrases, like "Stay sweet as honey!" I asked Jim what his favorite phrase was, and he said "You are braver than you think, stronger than you seem, and smarter than you think." Then he added "They say nothing is impossible, but I do nothing every day," in Pooh's voice!
Thank you, Mr. Cummings, for this very special day. I know we're all going to have memories of it for a very long time. I am so honored to have been able to attend!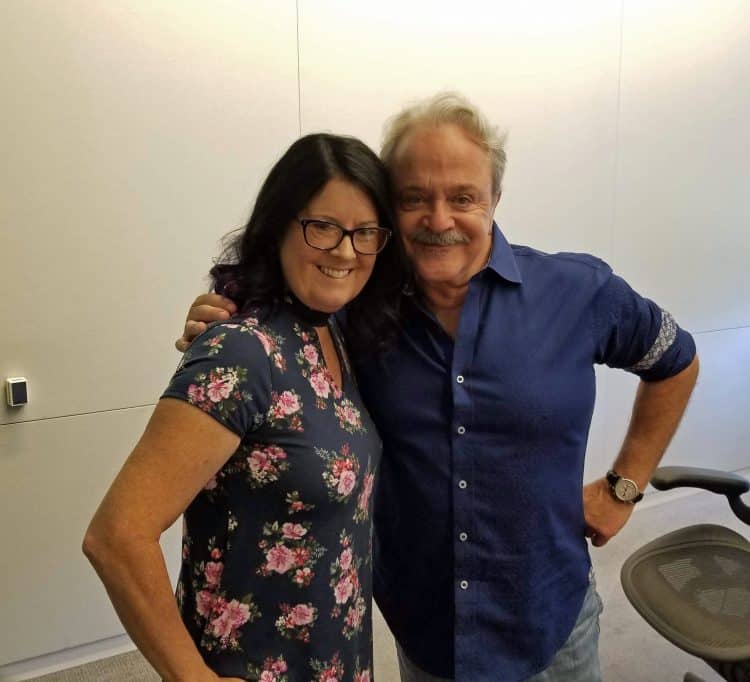 This is one smiley group — you made our day, Walt Disney and Mr. Cummings!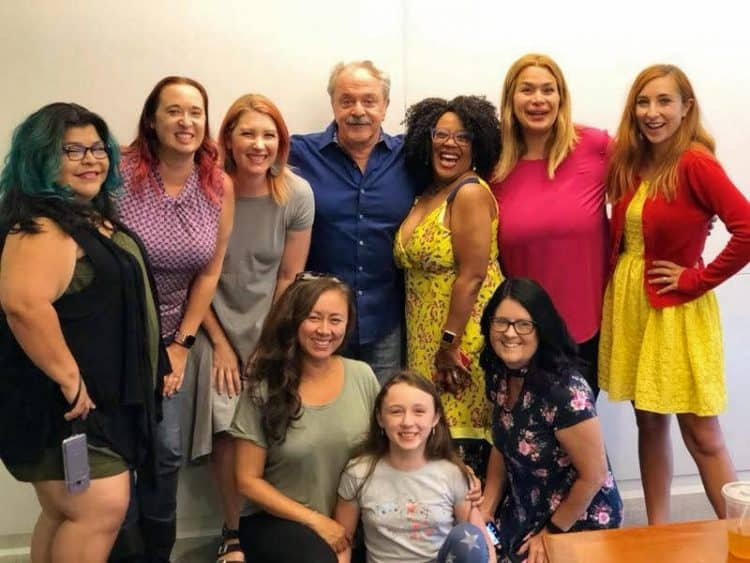 Christopher Robin hits theaters on August 3. Get your tickets now — adult or child, you're going to LOVE it!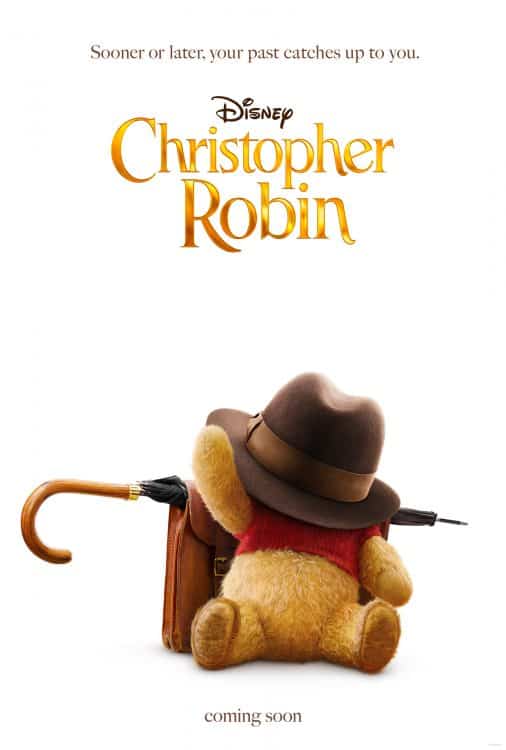 See the trailer — if you haven't yet — over here on YouTube. Ta-ta for now!