Did you know that Sea World is nearing on 37,000 rescues and counting? This is one of the many things I learned about the park on my recent visit for their Inside Look program, where we got an inside look at the Sea World San Diego rescue area, and so much more!
We're about a 90-minute drive from Sea World San Diego, and it's one of our favorite places to visit here in Southern California. They gave my son the experience of a lifetime with his inside look at the walruses and beluga whales a few years ago (something you can read about here) and even now at 19 years old, when you ask him for his top three experiences in life, that ranks right up there. For this reason, amongst others…like 37,000 others…Sea World San Diego has my heart.
We were invited to come down and visit last weekend as press, so our tickets were free, but the stories I share, and the photos below, are my own. And I took SO many photos, what I share here is only a drop in the bucket.
Sea World Inside Look program is taking place each weekend through March 8, and the additional exhibits are all included with the normal cost of admission to the park. My recommendation is to arrive early, because there is a fun scavenger hunt of sorts that you can complete to get a free Sea World trading pin, but it requires you to get a stamp at all of the exhibits and one closes at noon. (We got all but that one!) Don't worry if you see some lines, they move quickly and trust me, you'll be glad that they break up the crowd into groups so your experience is more personal.
Here are the special exhibits available during Inside Look:
Orca Open House: walk the skywalk and get a different view to the Orca area than you've seen before, and get your questions answered by Education Ambassadors.
Pilot Whale and Dolphin Presentation: meet the new baby dolphins in their first public viewings and see them interact with their moms as they learn, along with watching the rescued pilot whales happily swim right in front of you.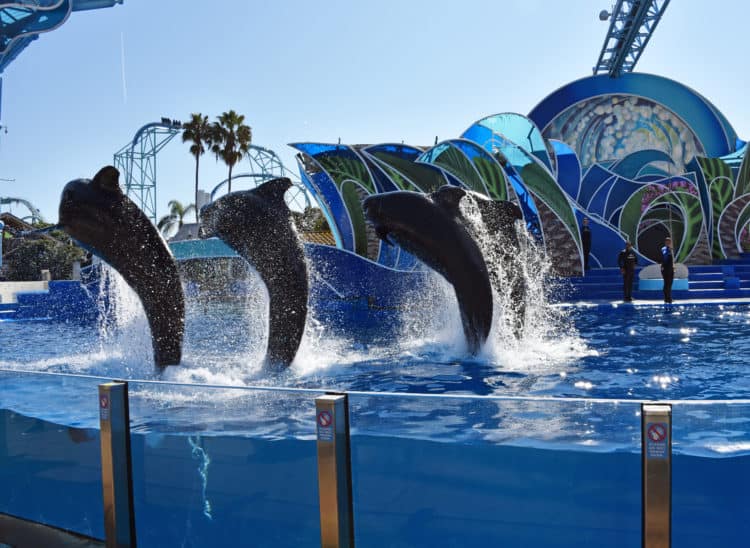 Isn't this baby adorable? I really think he was posing for us.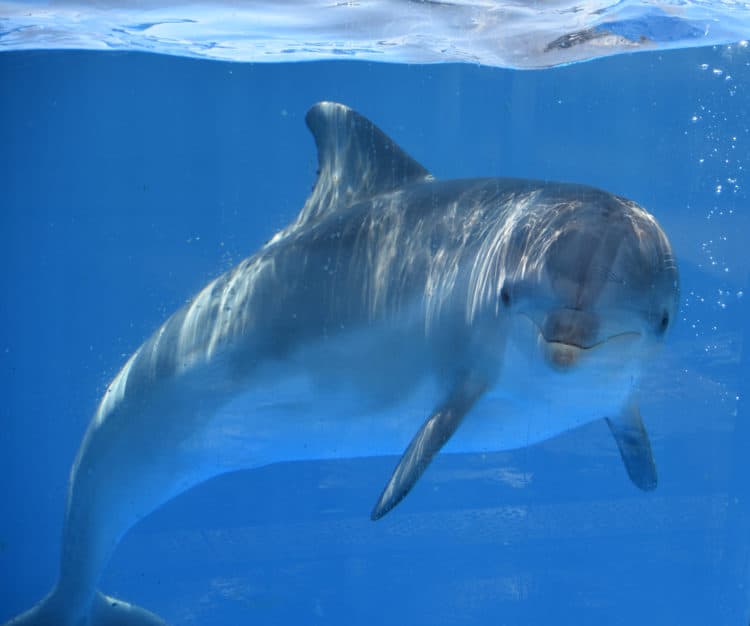 Sea Lion Rescue Story: this rescue story will have your heart, and at the end, you'll get a surprise, while building a whole new appreciation for all the things Sea World Rescue does.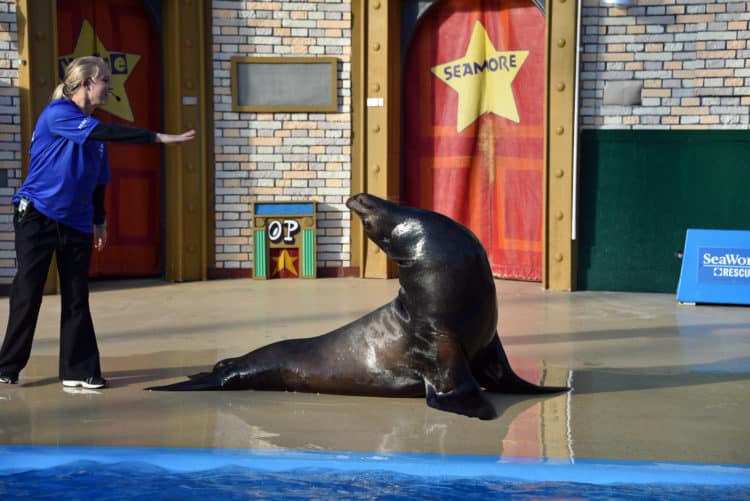 Animal Care, Rescue Center and Humboldt Penguin Tour: get behind-the-scenes looks into the Sea World rescue area, meet a vet, ask questions about the animals — including the adorable dolphin we saw right next to us in a big pool — and see the facilities where they receive their care. End it with a tour of the penguins that aren't visible to the public, including the one Emperor Penguin who happily posed for a photo, oblivious to everyone staring at him.
Community Partners: these exhibits rotate through nine or so options, but while we were there, we met representatives of the Wolf Education project, created "To increase public awareness and understanding as to the true nature of wolves and the critical role they play in maintaining ecological balance in their natural habitat."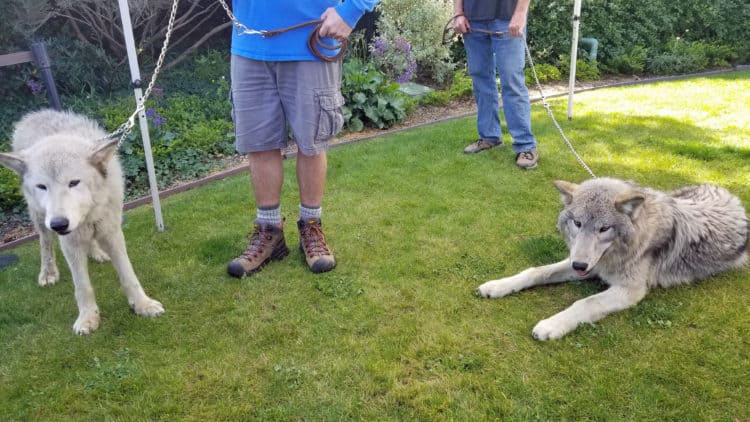 Each of the above exhibits take place throughout the day, so check the schedule when you enter so you can stagger your attendance between them and your other favorites. We started our day at our favorite place, Wild Arctic, saying hello to our friends Mitik, Chouchou and now Dozer. On our visit Saturday, all three were present and I could watch them roll around all day long.
Hanging out at Dolphin Point is another can't-miss moment, and there's a slight detour right now towards the back end of the park by the rides that you really want to take. It's a pretty walk along the bay that provides a very peaceful interlude to your day.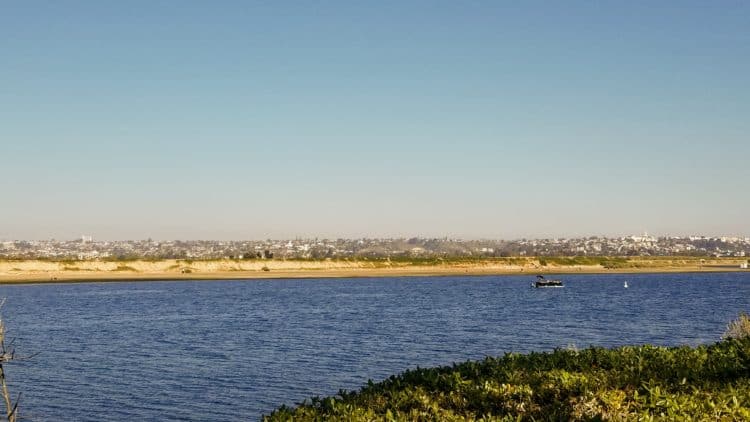 Then there's the food. We can't go anywhere without trying something new, and this time was a fry cone along with a citrusy cold beverage, aka beer. (We had reservations at a nearby hotel so we could explore the Gaslamp District of San Diego that evening, so we didn't overeat in the park like we usually do.)
I can't really say which of the exhibits was my favorite. I loved hearing about the rescues, meeting a vet who does such important work, or seeing the dolphin moms watch over their babies like we humans do. Learning so much about Sea World San Diego rescue was a special opportunity I'm so glad we were able to be a part of. The scene stealer of the day though? The sea lions creating a ruckus during feeding time. If you can make it over there for that, it's SO worth it. They get loud and feisty and it's thoroughly enjoyable.
Thank you again, Sea World, for the invite. We didn't get on any rides this visit, but we know we'll be back down again soon. We can't stay away by this beautiful place by the sea for too long. We love you for all you do, and know the Sea World San Diego rescue numbers will continue to grow.