Grey's Anatomy fans, you'll recognize the name Sarah Drew, the beloved April Kepner who sadly exited the show this past Spring. However, once you see her new movie, Indivisible, which hits theaters on October 26, you'll be glad she's now free to have the time to do even more projects!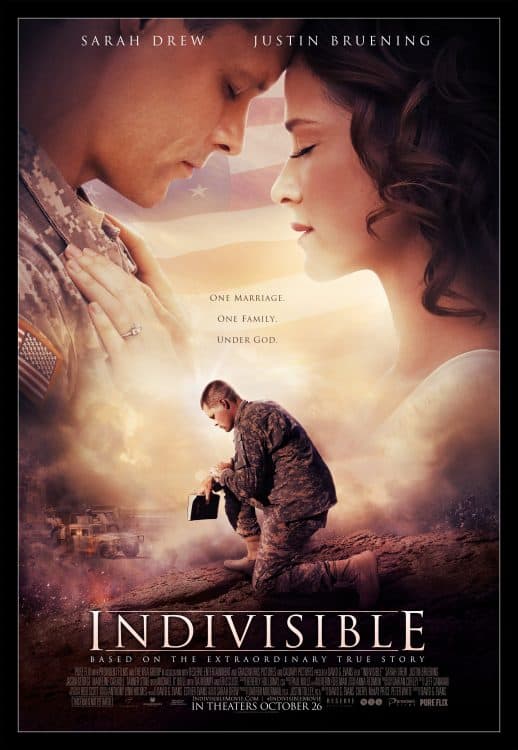 We were invited last week to meet her at a small screening of Indivisible last week at the London in West Hollywood. Hosted by The Moms Network, Gixo and Betty Crocker, we grabbed some popcorn and watched the movie before a meet-and-greet interview with Sarah. The movie is a true story, based on the story of Army Chaplain, Darren Turner and his wife Heather. The parents of three young children, they move to a Fort Stewart, where Heather barely has time to meet her neighbors and develop a support system before Darren's deployed to Baghdad in 2007. In the midst of the war against terrorism, their faith ends up being tested as Darren experiences loss and grief in the field, while Heather is left at home to take care of their kids, one of whom has severe asthma.
Heather finds her place on the base working in the spouse support system, but as her relationship with Darren faces challenges, her neighbors face their own as Darren's unit takes fire from the enemy. Not everyone makes it home and those who do end up with their own difficulties that even an Army Chaplain can't fathom without help of his own.
The movie is both heart-pounding and nerve wracking, as the scenes from the war front grab your heart. I found myself holding my breath a few times. I was in the Army during the time of Desert Storm, and I know a good many friends who watched their spouses deployed, or they themselves deployed, and most of them came back changed in some regard. We tell soldiers "Thank you for your service," but many are left without adequate help to transition back into civilian life.
Movies like Indivisible hopefully will help change that.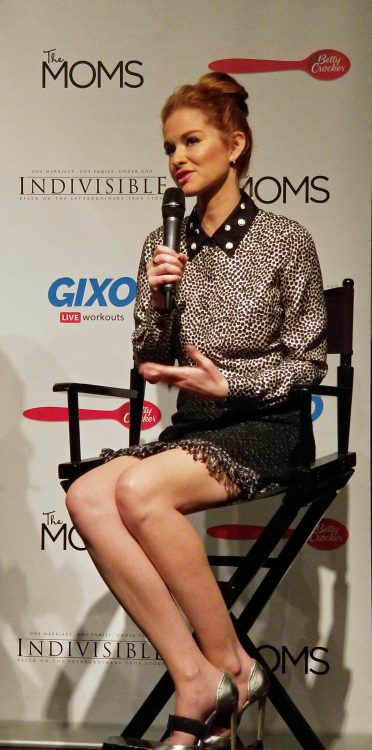 Sarah Drew does a spectacular job at portraying Heather, and Justin Bruening plays her husband, while fellow Grey's Anatomy alumni Jason George also plays a pivotal role. (I was glad to see him in this movie, as I had lunch with him a few months back at an ABC Station 19 event on-set, and he laughed with me about the difficulty of my last name. Such a fun guy!) The surrounding cast is all fantastic, and the girl that plays the oldest daughter of Heather and Darren is actually the daughter of a deployed American soldier. Talk about playing a role that's close to home!
Indivisible is indeed a faith-based movie, but it's one that aims to bridge the gap between faith and 'regular' movies. With big names and action-packed scenes, I think it will do it. Sarah herself comes from a faith-filled background, and her role on Grey's also included her personal religion. She shared with us some feelings about marriage and remaining married, including her own story of near separation in her marriage that resulted in seeking help that has not only resolved, but strengthened, her marriage.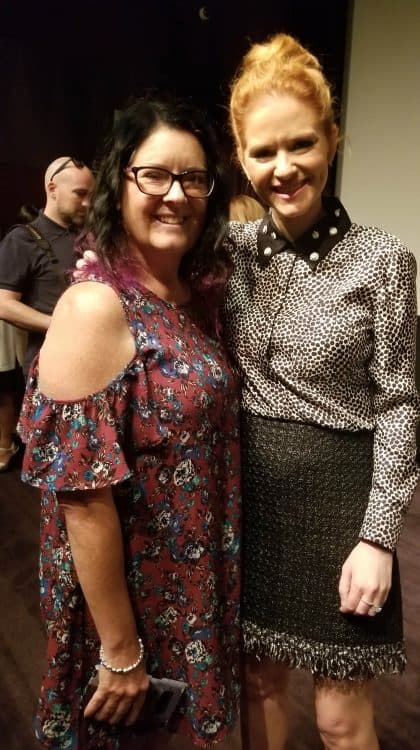 Sarah was refreshing, genuine and funny. She's also beautiful! We got a quick moment for a selfie and while my face reflects the difficulties that have gone on in the last couple of weeks, I'm very glad I made the drive out to the screening to meet her.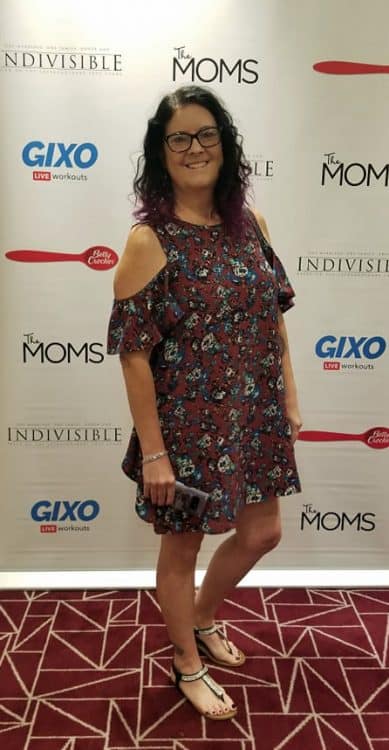 Thank you, The Moms Network and various sponsors, for allowing us to screen the movie and tell everyone about it! We hope to see it again! Check out the trailer below and I hope you get to go see it in theaters!