Las Brisas in Laguna Beach is one of our favorite restaurants. Good food, craft cocktails and a view that can't be beat. We've covered various events at the restaurant over the past few years, and taken family members there for big days, so we've really come to love visiting. We were invited last month to visit again on a media night and try out their new menu, created by new Executive Chef, Jay Scollon. We were in for a treat!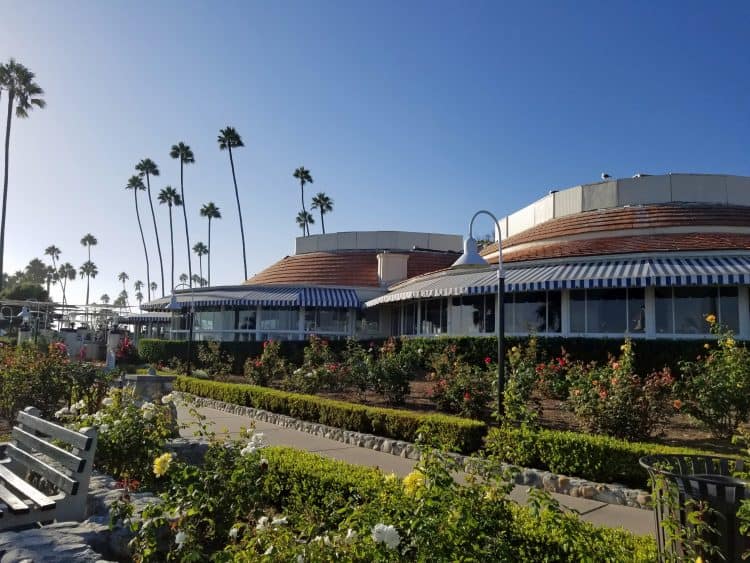 Las Brisas is perched on the edge of the cliff on Pacific Coast Highway, right where the 133 toll road ends in Laguna Beach. Fronted by the walkways and photo opps, you can sit on the bench to take in the view or walk down the steps to put your feet in the water. (There's always a family-friendly beach often populated by surfers.)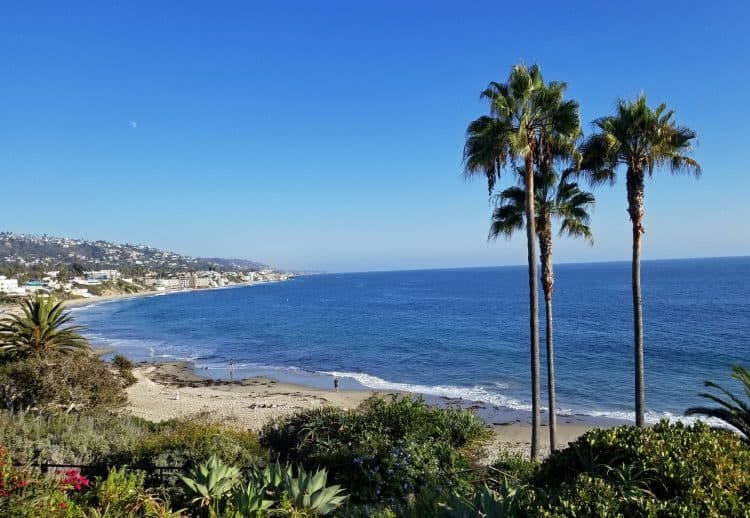 We went at sunset, just in time to enjoy the view before our media dinner started. Arriving early, we had a chance to meet the Executive Chef Scollon, a graduate of the Le Cordon Bleu School of Culinary Arts in Pasadena. His fresh approach to California food brings a whole new menu to Las Brisas, and we were able to try quite a few of the appetizers and entrees, and of course, cocktails. (If you like grapefruit and Mezcal, the Perro Rosa is a must-try!)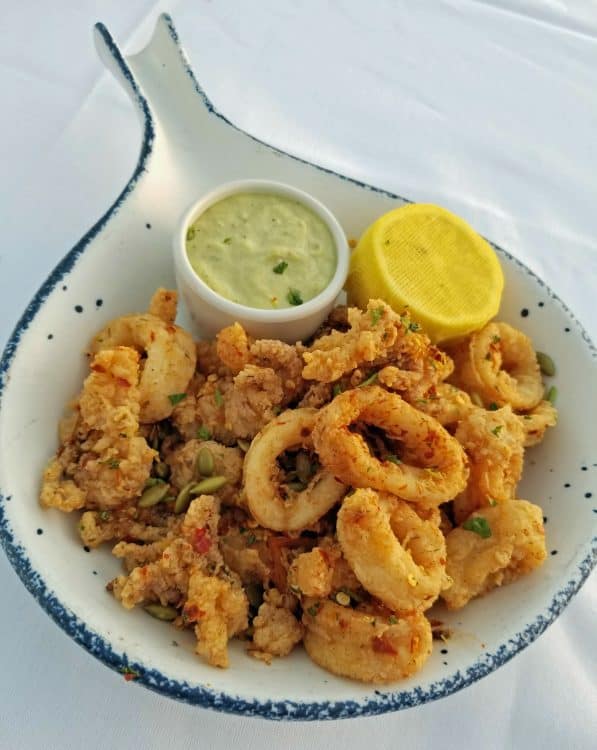 The Fried Calamari app was my favorite of the appetizers. Served with pepita seeds and seasoned with lemon zest and chili flakes, the aioli dipping sauce is a nice twist.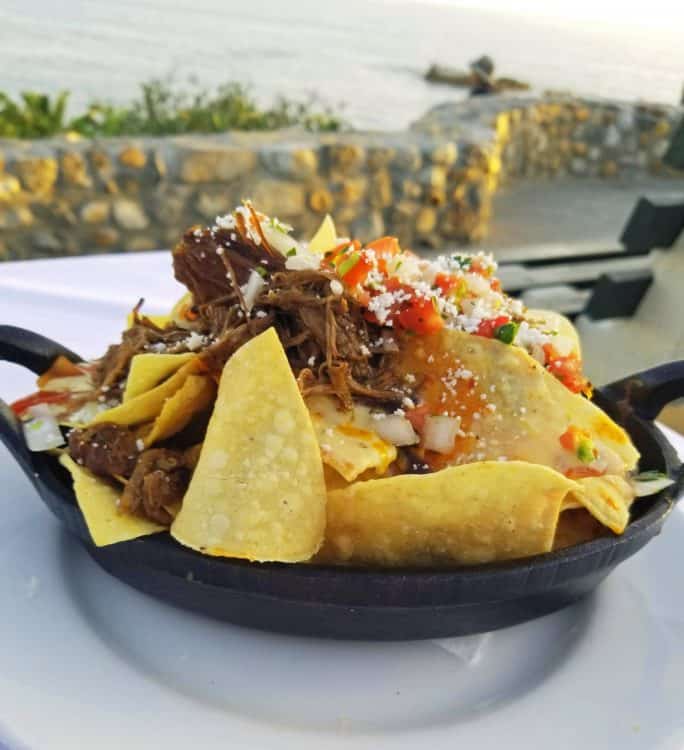 The nachos though….the husband tried these and really enjoyed the flavors and the beef was moist and perfectly seasoned.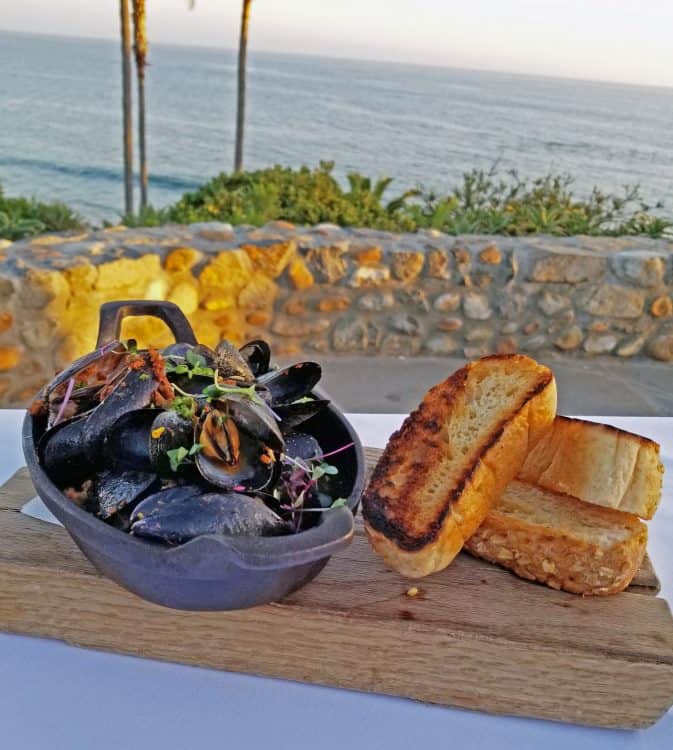 Then the mussels arrived. They are perfect beach fare, made with chorizo, serrano chili, shallots, garlic and a crispy ciabatta bread. Those fresh micro greens add a special touch, and just as good as the mussels themselves was dipping that ciabatta bread into the broth below. SO good, and I am not normally a bread dipper. Layers and varying consistency of textures make this dish one you have to try.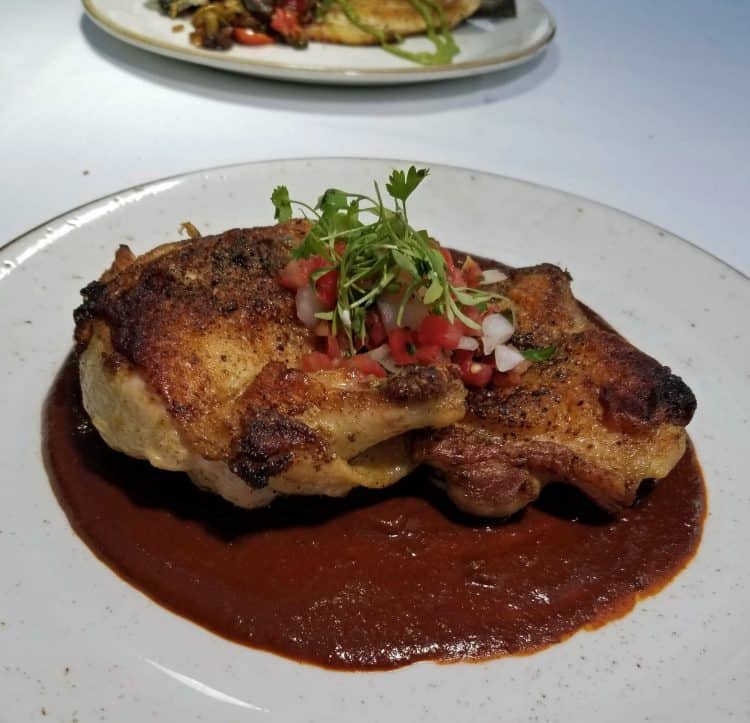 We'd had a moment to ask Chef Scollon what his favorite dish was, and he said this chicken mole. I love a good mole, but it's hard to find…not anymore! The Las Brisas mole is fabulous, with a good depth of flavor and exactly what I had hoped for.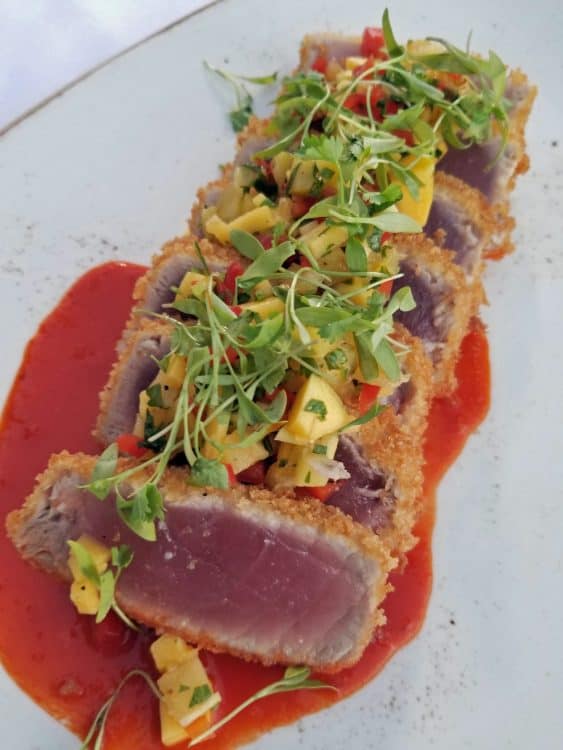 My entree choice was the Panko-crusted ahi, topped with a pineapple-mango salsa and served with guajillo sauce. The crunch of the Panko, the melting texture of the ahi, and the mix of those different types of fruit — I will definitely order this again. As a non-beef eater, and one who doesn't even normally order much meat anyway, means that I lean towards the seafood or vegetarian options, and Las Brisas in Newport Beach will meet all your dietary preferences no matter what you choose to eat.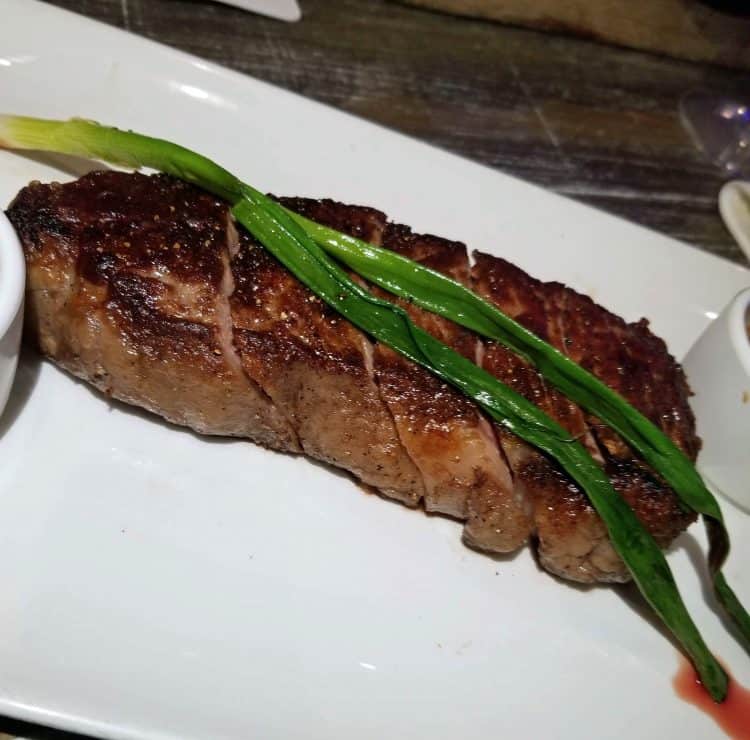 The husband though is a carnivore, so he ordered the steak, declaring it one of the best ever that he's eaten. It comes with grilled scallions and the signature Las Brisas steak sauce, with a side of maldon salt to sprinkle on each bite. That's something we don't see often, an option allowing you to season your steak a little further and the non-traditional salt added a pop of flavor to each bite.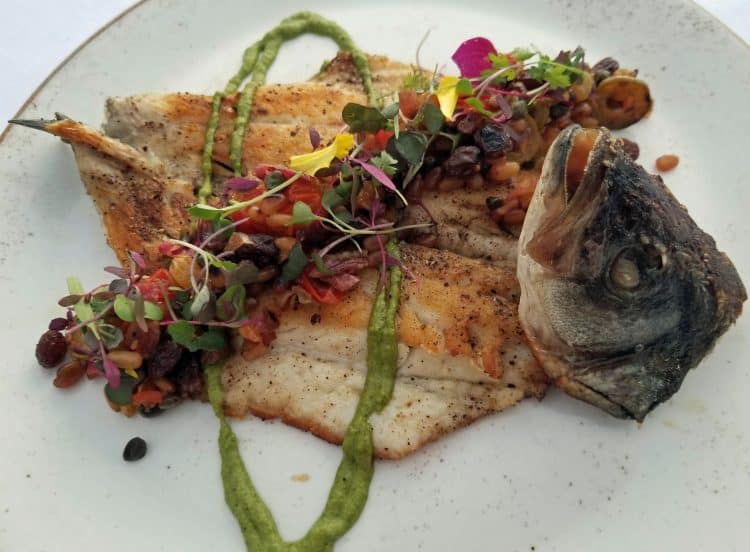 We didn't get to try this one, but a lot of people ordered it and were raving about the flavor. The Branzino a la Plancha is topped with pine nuts and an heirloom tomato relish, so don't be put off by the fish head.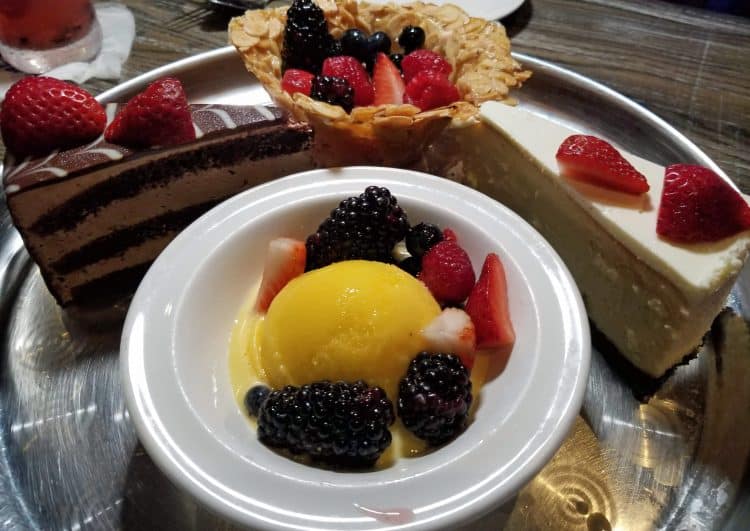 Then came out the desserts. They all looked amazing but we'd eaten so much, we only tried a little. I heard some moaning over the chocolate mousse cake, but I'm not a big chocolate person so I opted for a bite of the Mixed Berry Tostada (the dessert in the cup) and then I ate pretty much the entire sorbet, which sat in a light sauce with mixed berries. It was the perfect light dessert after a long night of indulgence.
Coming out to this view? It is just icing on the cake of a perfect evening.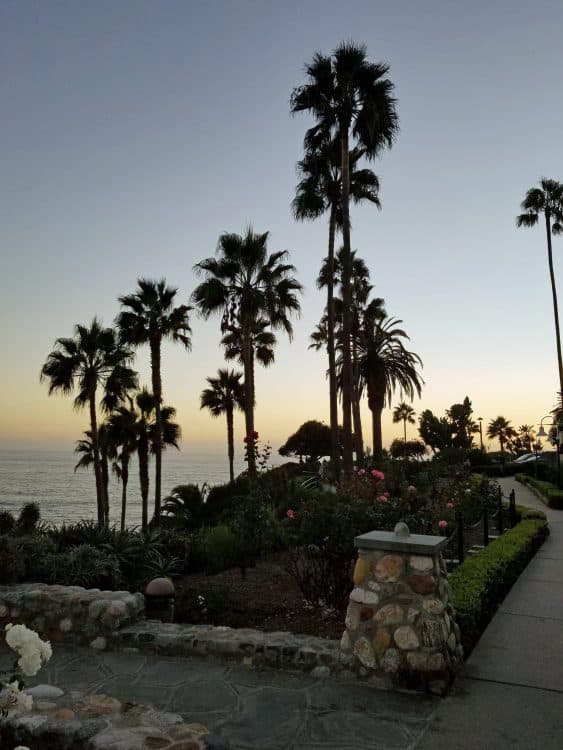 If you're looking for a fun happy hour or a great place for a special celebration, head over to Las Brisas in Laguna Beach. Valet parking is available on-site or street parking is available immediately north of the restaurant along the beach. We drive about 45-minutes to get to the restaurant and it is so worth it. We'll be back, Las Brisas!