I found another new favorite place to grub, and this time, it's local! (Inland Empire restaurants, I really wish you'd do more press and media events! You're missing out on getting the word out about the fantastic food choices we have up here!)
Last week, the husband and I were invited to The Pub at Chino Hills for a media tasting event. Complimentary food with friends equals a very easy blog post to write. When the food is good, the pictures do 90% of the work! (I will say, lighting can be tough at times, so we have to get creative. If you've never eaten with media before, sit back for at least a minute after the food is served or you'll get poked with a fork if you touch the plates before we take our pictures!)
The Pub at Chino Hills is located just east of the 71 freeway between the 60 and the 91. That's California-speak for directions. It's centrally located to a lot of commuting routes and parking is easy. It's big enough for a family dinner or watching a sports event on one of the many televisions and perfect for going for a craft beer after a long day of work. And let me just say first — they mean business with their cocktails. Strong and tasty, don't order two until you've tried the first! (We got smaller cocktails, just to clarify — there's no way we could have had full-sized, they do not scrimp on the alcohol!)
We weren't presented with a tasting menu, so each course was a lovely surprise. The tables were set with plentiful bowls of popcorn coated in duck fat instead of butter. What a great idea!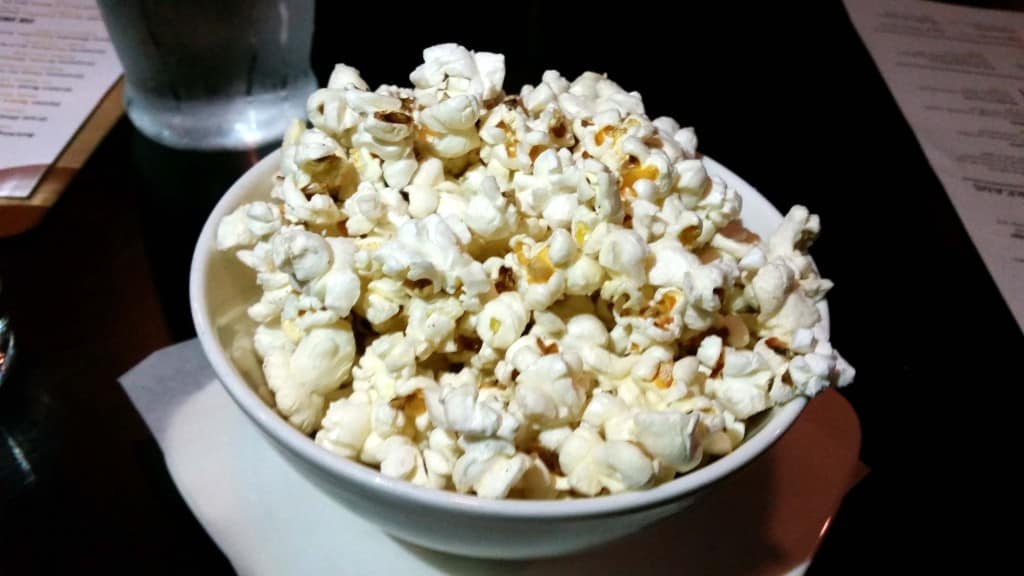 I ate too much and had to push the bowl away. I came so hungry but they quickly took care of that.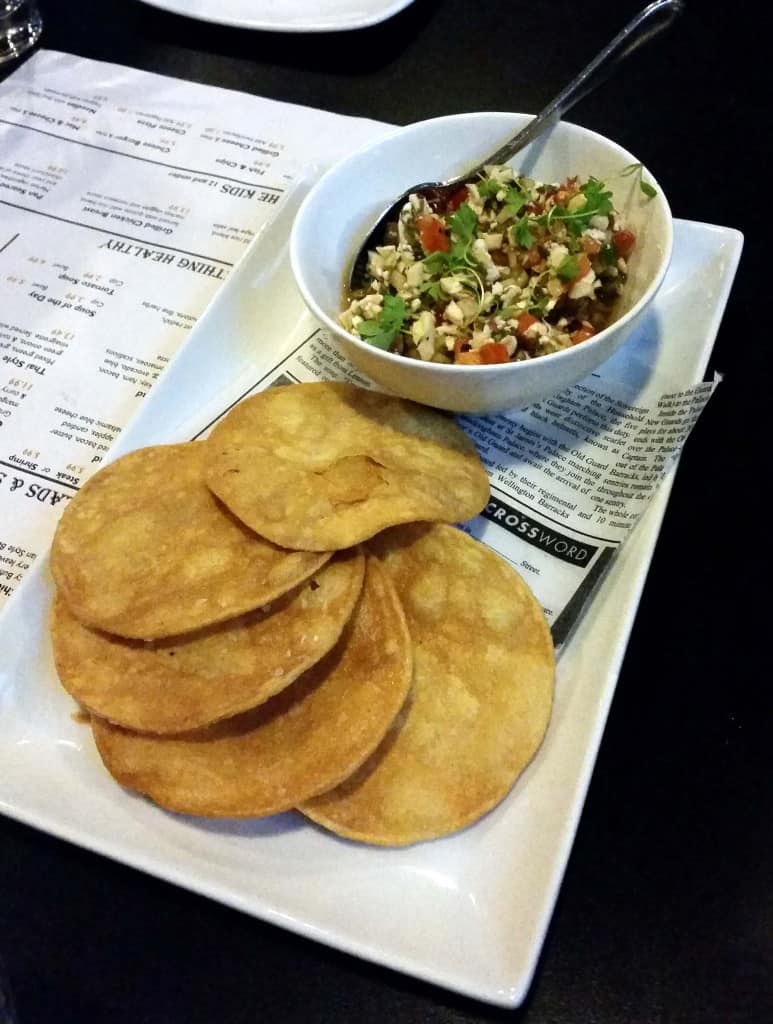 Cauliflower ceviche on crispy taco shells. Spicy, tangy and just enough tang to counteract the popcorn, I think I had at least two of these. Or maybe three. I'd never have thought of making ceviche with cauliflower but now I want to experiment at home. These were delicious!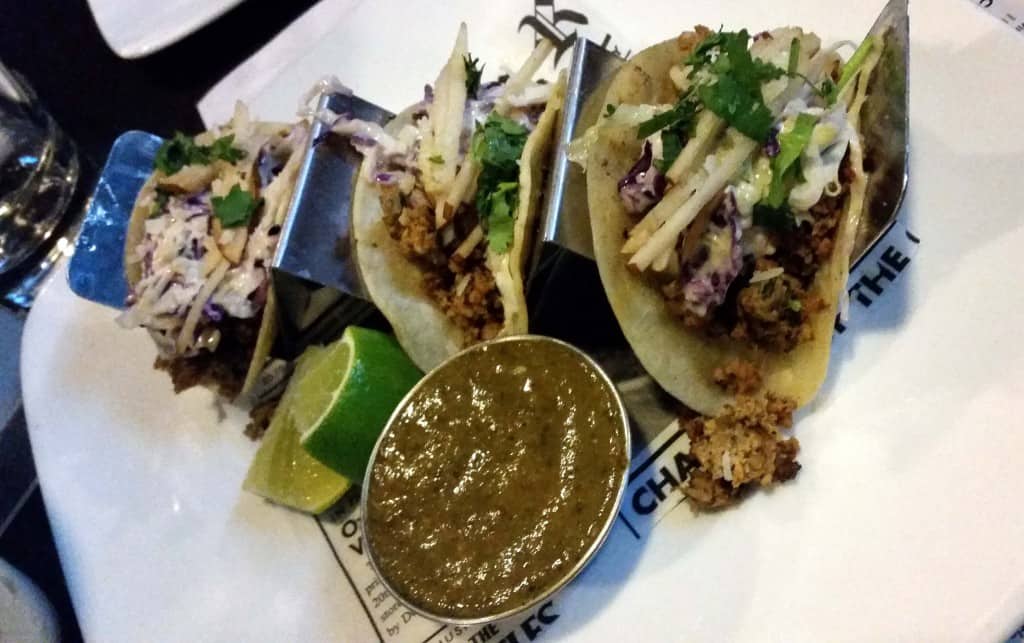 Another first for me was duck chorizo, and these tacos were fantastic! The green sauce was tomatillo-based, I believe, and perfectly spicy for the tacos with a bit of slaw on the top.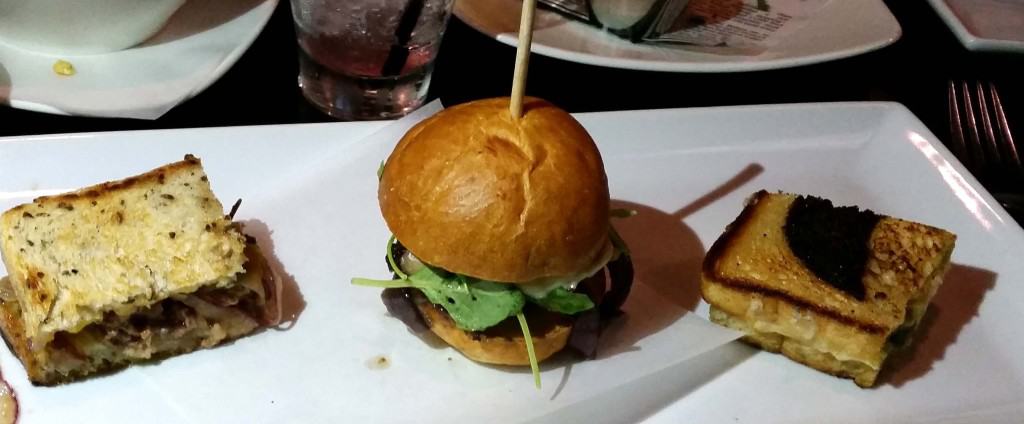 Buffalo slider — enough said, right? I don't eat red meat, so I was a bit hesitant but these sliders were made of grass-fed buffalo meat and I didn't have a single problem. I did pass on the pastrami on the left (the husband said it was really good) but I devoured the apple-brie grilled cheese on the right. I would probably look to order a whole one on my next visit. Just crispy and melty enough, I loved it.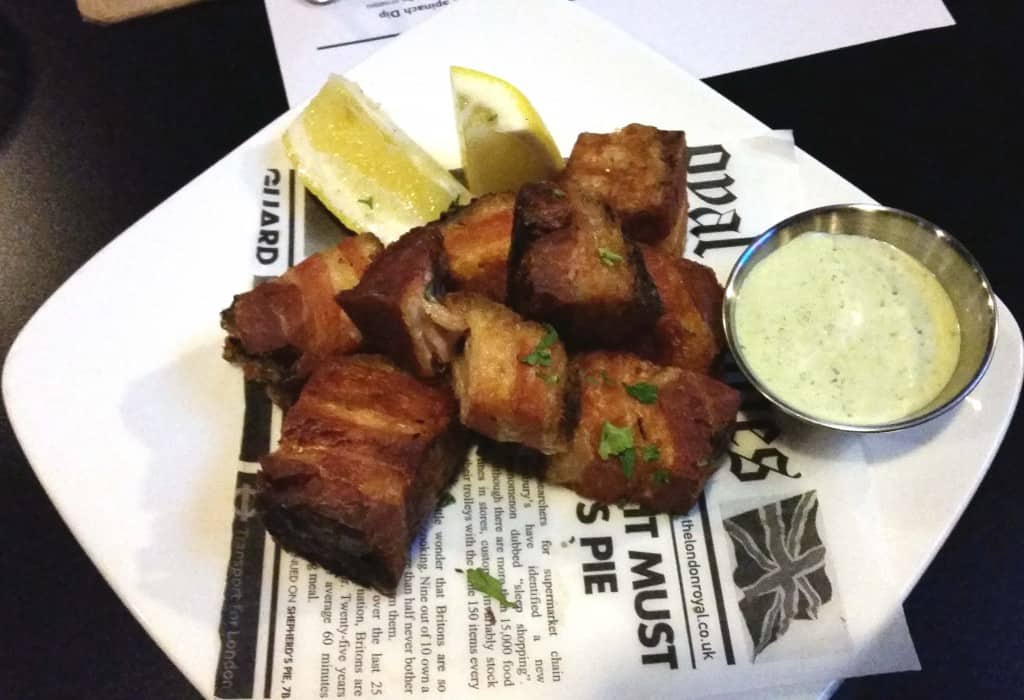 Fried pork belly bites. With aioli. Did I say pork belly? SO GOOD. I love pork belly and this is another appetizer I'd order again. Crispy on the outside, melty pork fat on the inside. Doesn't it look like really thick bacon? The aioli was seasoned well and I believe it was cilantro for extra kick.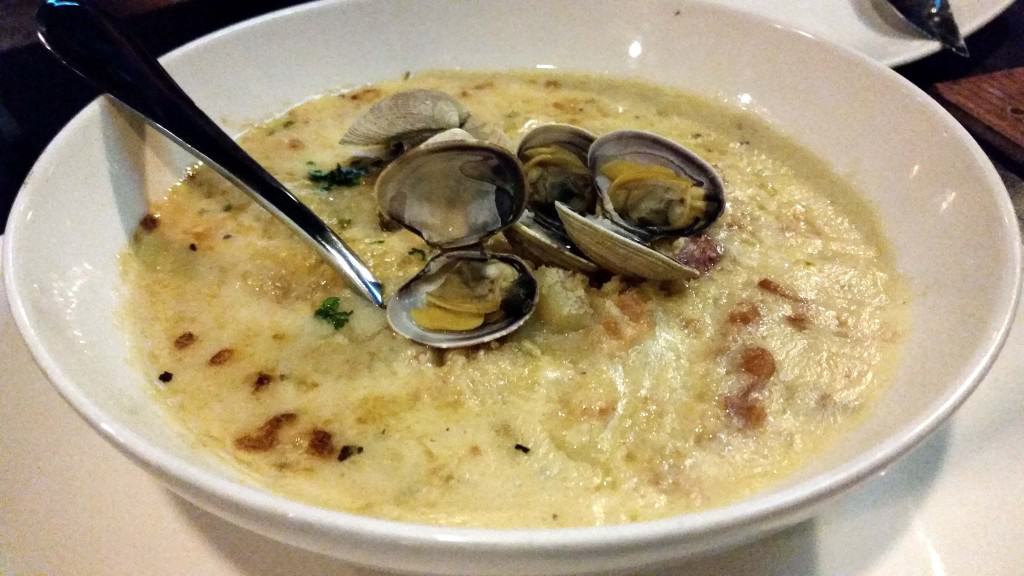 Gnocchi clam chowder. I think the picture speaks for itself. Bacon, creamy base and thick gnocchis topped with baby clams. Perfect.
And then there were the desserts.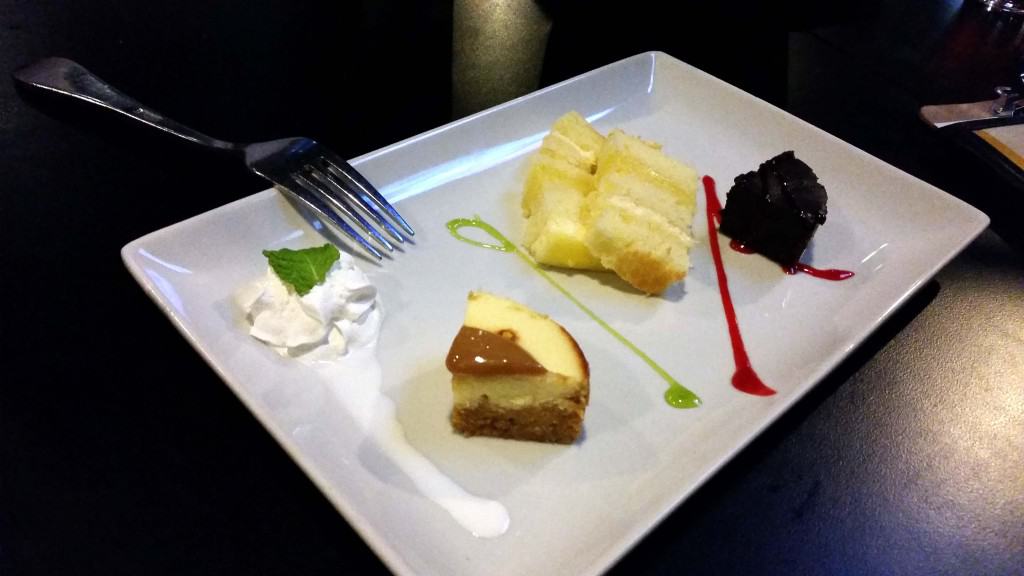 From left to right — salted caramel cheesecake, lemon-layered cake and flourless chocolate cake. The cheesecake was light and the crust wasn't overwhelmingly graham cracker'ish, something I really find deterring when I order cheesecake. Not a problem with this one. The lemon cake was probably my favorite, as it was zesty and fluffy and smeared in that kiwi sauce, a perfect pairing for the end of a meal with a lot of varied flavors. I'm not a big fan of chocolate, but the chocolate cake will be a chocolate lover's delight. You won't need a lot of it, as it was very rich but the texture was almost mousse-like and very light.
And I can't not show you a picture of one of their carefully, and strongly made, cocktails. I believe this was the "not your grandmother's" old-fashioned.  If you like bourbon, this is your drink.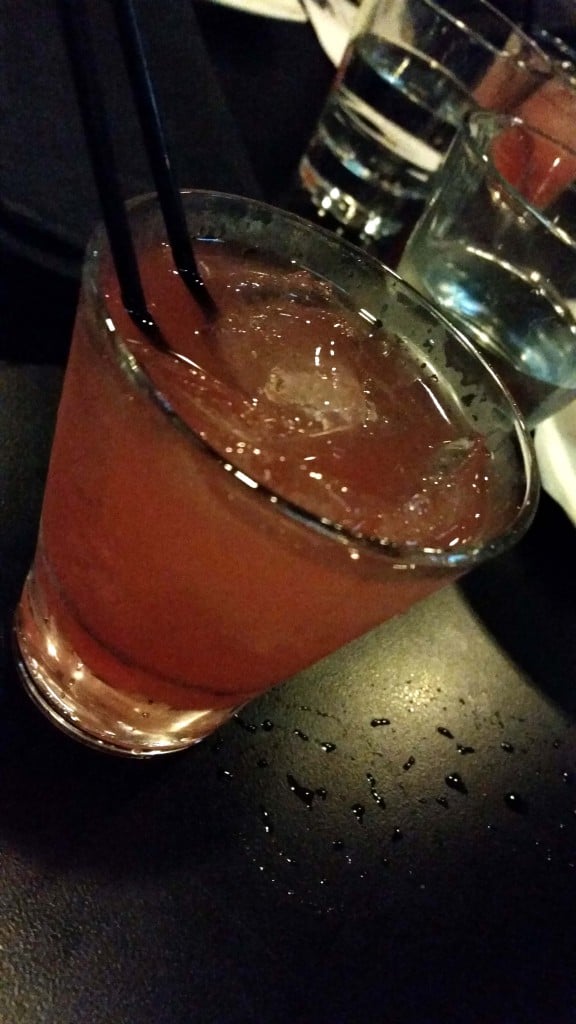 For more details, visit their flashy website, where you'll be able to review the menu and get specific directions. Stop in for an appetizer or try one of their many craft beers that are on the menu. (I didn't try any so I can't recommend but the names alone were intriguing.)
Let me know if you stop in! I think this is going to be a great place for me to grab a cocktail and app when I'm heading back from one of my many Los Angeles-area outings, where I'm coming home on the 60 or 91 and hating traffic. Perfect pit stop!