Last year, we finished a whole-home renovation. It was both fun and expensive, creative and challenging. Both my office and yoga rooms needed new TVs, because I love background noise and I use several fitness apps to work out. Somehow we'd forgotten sound bars though! Even if you have a new or modern TV with a great sound system, using a sound bar can really change your experience in watching television or using apps, and it's not too late to buy yourself one as a post-Christmas gift!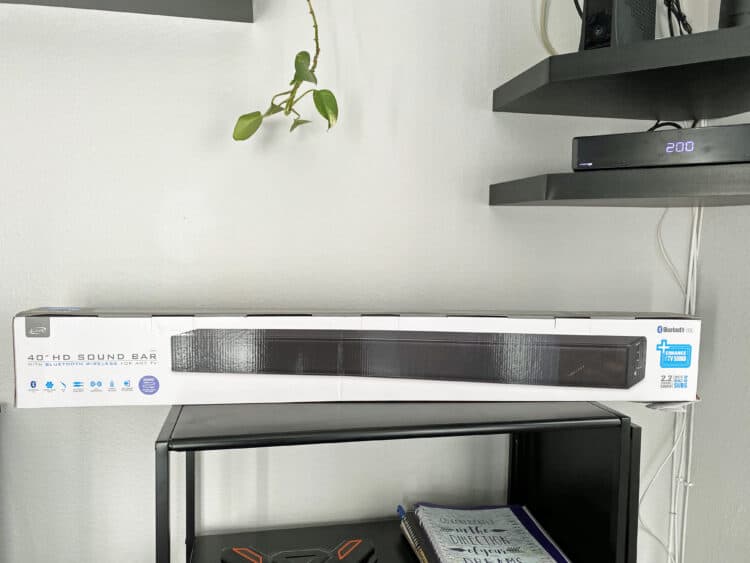 iLive sent me a complimentary 40″ sound bar and I had a really hard time deciding which room to put it in so I could test it out and tell you about it! It currently lives in my home office, where I spend quite a few hours each week running my social media agency, and I am loving how it changes my space!
Using a sound bar shouldn't be a difficult experience, but the one in our family room downstairs is a little overcomplicated at times. The iLive is, by comparison, so easy! Within just a few minutes, it was connected to my television, and when I want to use it as a speaker for my phone or an app, it's easy to choose it from available devices. (It will automatically connect, if you've unpowered it, to the last thing it was connected to, so be ready if you forget!)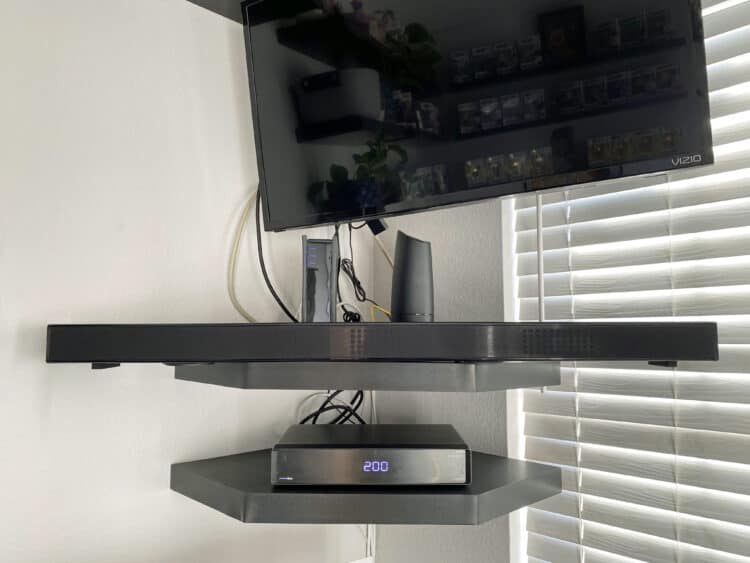 At 40″, this sound bar is great for TVs of all sizes. I could easily move it to our 72″ TV downstairs if we wanted to rock the house for a party or NASCAR race event. It's a little too wide for my office shelf at the moment, but as we continue to put the yoga/workout room together, we'll be getting new shelves and a new sound bar shelf is on the list. It is wall-mountable, but my space won't allow for that as my TVs are both in the corner with movable arms so the display can face multiple directions.
The iLive sound bar includes two built-in stereo speakers and has a wireless range of 60′, which is pretty decent and allows for me to carry my phone easily around the upstairs level of my house without causing issues when I play music. Bluetooth connectivity may suffice for a lot of needs, especially at the $79 price point, but it does support an optical digital audio output and RCA stereo audio outputs.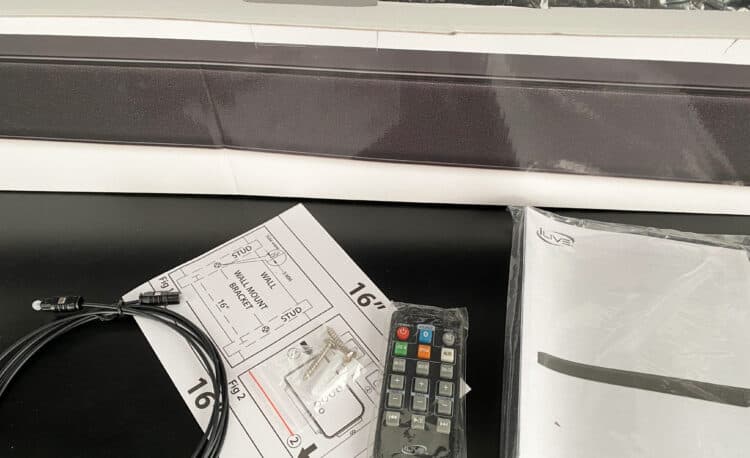 Included with the sound bar is the wall power adapter, an optical audio cable and a remote, in addition to a user manual and wall mounting equipment. (As I mentioned above, I didn't try that so I can't speak to how easy that is but it looks pretty straightforward.)
My other sound bar has a very basic remote with a digital screen. There's a lot of scrolling involved and no real visual list. I'm very much a visual person and I prefer the iLive remote. It has all the things on it that I need, and makes using the sound bar very simple and fast. All sound bars should have remotes that are self-explanatory!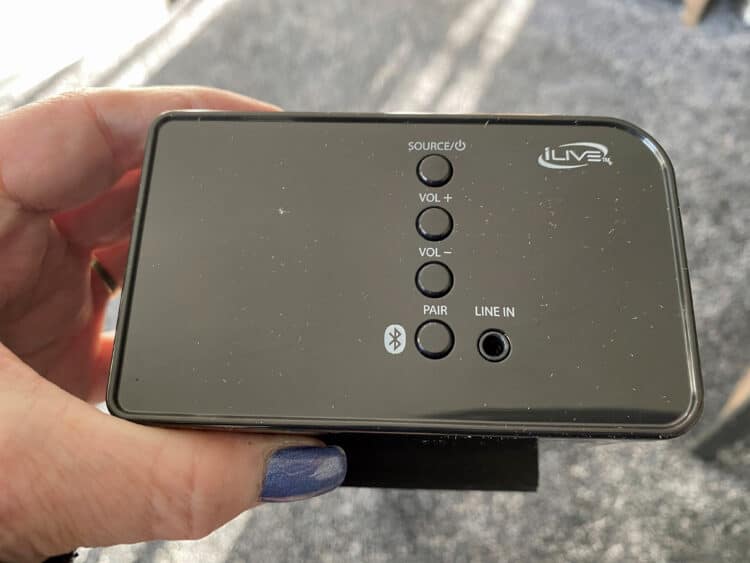 Bluetooth pairing was simple; my office isn't very large, so I didn't have to move anything close together to get it to pick up, as I do with my other sound bar downstairs. (It has a sub and it has to be within a couple of feet to connect, but the cord is only so long, posing some challenges!)
If you're looking for a sound bar that won't break the bank but will give you the sound experience you need, check out the iLive! You can learn more about it here at the iLive website. You'll be up and running in no time!