What are you doing September 9 – 11, 2022? If you're like me, you'll be at the 2022 D23 Expo! Beginning January 20, 2022, you can buy your D23 Expo tickets and get ready for all the fun.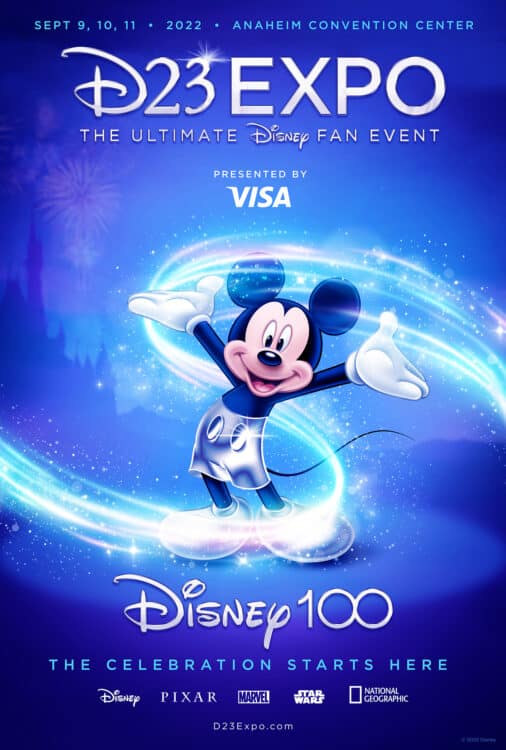 Held in Anaheim again, at the Anaheim Convention Center, the expo brings back many of your old favorites, including the Mousequerade costume contest, giving you plenty of time to come up with and create your costume. (I need to get in gear and decide what I will dress up as!)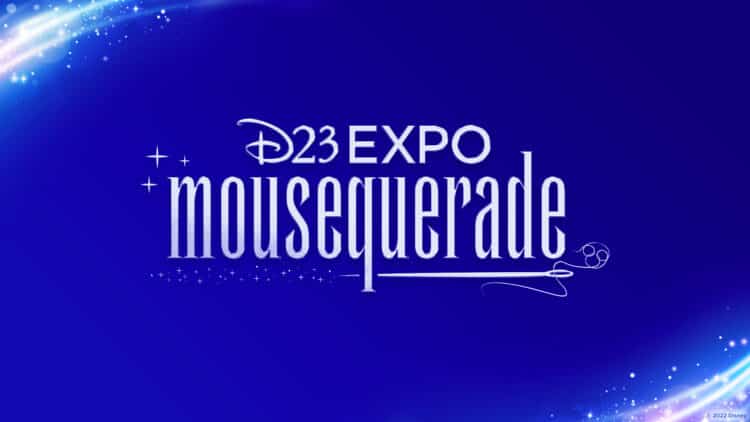 Here's more info about this year's amazing event, straight from a new Disney press release.
D23 Expo 2022 will feature more than 50 shows, presentations, and panels, including the Disney Legends Awards Ceremony, which honors the talented individuals who have made significant contributions to the Disney legacy, as well as an all-new exhibit curated by the Walt Disney Archives highlighting the 100th anniversary of Disney.
The popular Mousequerade costume contest will return, hosted by Nina West and featuring a star-studded panel of judges including Yvette Nicole Brown (Big Shot, Disenchanted), Ashley Eckstein (voice of Ahsoka Tano and creator of Her Universe), and Ally Maki (Toy Story 4, Home Sweet Home Alone). The contest will feature new categories including "Off the Screen," "Imagine That!," "Magical Mashups," and "Cast of Characters," as well as a fan-favorite award voted on by the audience and a "Best in Show" prize of $2,300. Complete rules for entry and details are available at D23Expo.com.
Presenting Sponsor Visa will be the "Official Way to Pay at D23 Expo," and Visa cardholders will have access to additional benefits and one-of-a-kind Disney experiences.
The D23 Expo is truly the ultimate Disney fan event. I was so lucky to be able to attend back in 2019 and it was a dream come true. Everything Marvel and Disney in one massive place, where I was also surrounded by fellow Disney and Marvel nerds. I could have found things to do for days on days, but I spent the whole weekend down in Anaheim, happily cramming in a visit to every booth, every experience, and buying ALL.THE.THINGS. I could not ask for a better event for Disney lovers, and if you're a fellow Disney fan, you need to visit for at least one day during the expo, if not two.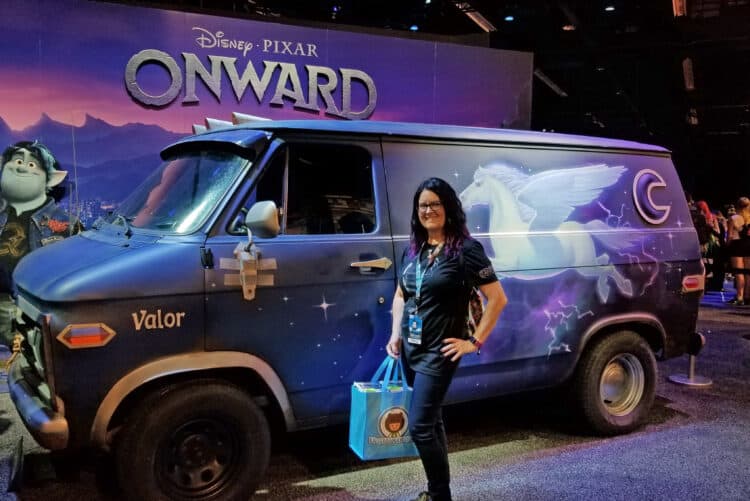 The photo opps at the expo are amazing. Upcoming movies, costumes from older and newer movies, celebrity guests, there's so much to do and see. One of my favorites from the 2019 D23 Expo was getting an advanced look at Avengers Campus in Disney California Adventure. As a Magic Key Holder, it's a favorite place to spend time at the parks and it was exciting getting to see what was coming. (We also had the chance to buy some gear only available at the expo. I still have the original WEB water bottle I bought…amongst other things.) There are places you can stow your gear but they do charge, so a walk back to your vehicle may be an easier option. I had so many bags, I ended up using one of the storage services because I'd put so many steps on my shoes already. There are a lot of sessions you can sit and watch, which are nothing short of fabulous, so you'll be able to rest up in-between all the exploring.
Tickets for the D23 Expo 2022, presented by Visa, go on sale at 12 p.m. PT, Thursday, January 20 with an exclusive presale for Visa cardholders who are also D23 Members starting on January 19, at 10 a.m. PT.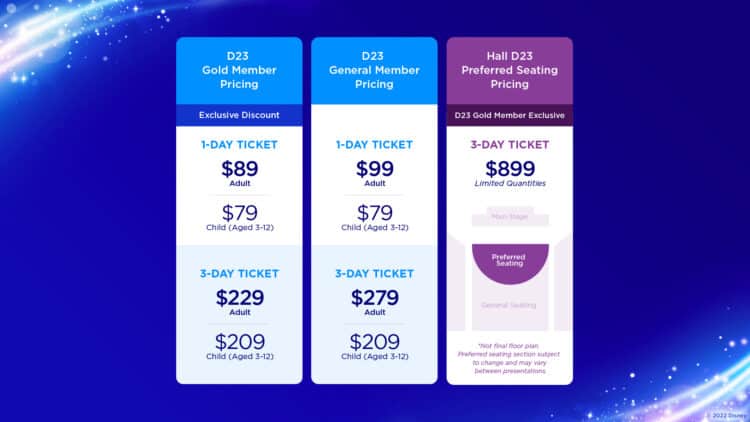 D23 Expo tickets are worth every penny. The event only happens every other year, and due to the pandemic, it was postponed from 2021 to 2022. Plan ahead, book your hotel now and buy comfy shoes for all the walking. If you're like me and are fairly local, a hotel is still a great idea because you'll want to stay late and start early, but if you do drive in each day, parking can be a bit of a hike. Good shoes, layers and a solid backpack (that fits the entry requirements) are all necessary. And an empty water bottle; the location has water fountains everywhere to refill.
I hope to see you there!