Are you looking for a fun place to take the family? A place in Southern California, easily accessible from Los Angeles, San Diego and the beach? And an affordable outing that everyone in the group will love?
Think about Knott's Berry Farm and in turn, help Knott's for the Cure!
Located in Buena Park, California, directly down the Beach Boulevard exit from the 91 (or north of the 22 freeway), Knott's is visible from miles away, open all year long and won't break your budget. And then there are the boysenberries.
**I don't work for Knott's but I was compensated with tickets to Knott's Berry Farm for writing this post.**
I'm shared before how much I love Knott's and how I used to work there many years ago. I love the western themed shopping areas, the wide variety of rides that give everyone a way to meet their need for speed and of course, boysenberry funnel cakes. I may like those funnel cakes the best, and when I had a pass, I may or may not have visited solely just to get one.
Knott's Berry Farm is proud to partner with Susan G Komen Orange County for the THIRD year to offer a special "Pink Ticket" and merchandise, from January 4th through March 18, with a portion of proceeds benefiting Susan G Komen Orange County, your local breast health organization helping to serve women.  The Think Pink t-shirt is a great way to contribute and help create awareness while sharing your support for the way too many women having to seek help for breast cancer.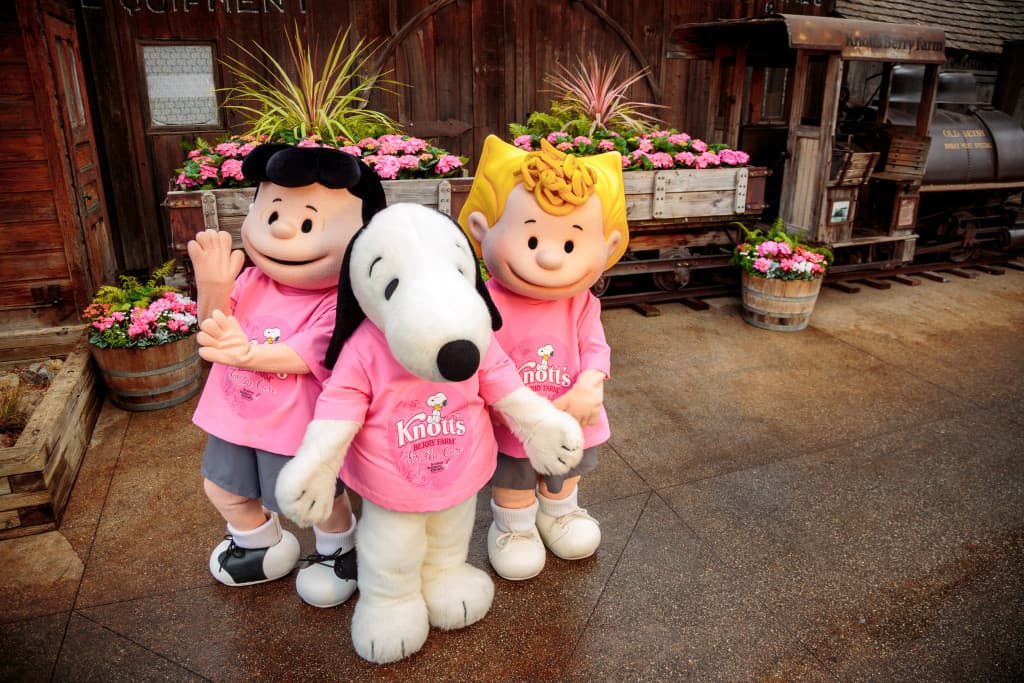 Last year, my daughter and I had the opportunity to visit the opening event and listen to the amazing speakers from Susan G. Komen, and my dear friend, Jaime. (She gives the world's best hugs. Ever.)  I took some really cool pictures during last year's event — look at them and read about the festivities here.
Buy your tickets to take your fam to Knott's and contribute for the cure.  At only $40 per ticket, per adult, it's an inexpensive day with your family, and if you're local, consider a season pass! Go as many times as you want and you, too, can visit for your favorite ride and dessert. Be sure to follow (and use) #knottspink on social media. Help Susan G. Komen and Knott's for the Cure provide services throughout Orange County for women who need screenings and other treatment. Even if you go just for the boysenberry funnel cakes…but I'd definitely ride Xcelerator (my favorite ride) and the new Iron Reef 4-D adventure under the sea.
See you at Knott's!