This week, we finally went to Disneyland California Adventure with one thing in mind: visiting Avengers Campus. We'd had reservations to go the week before, but it was due to be 108 that day, so we canceled and rebooked. I was counting the days, yet stressing out, because I'd heard so many rumors about problems with getting food and long waits. More importantly though, I was worried I wouldn't score one of the elusive boarding groups for the new ride, Webslingers. Turns out, all my worries were unfounded, so I'll give you a quick rundown on the new part of the park and some tips on how to have a successful, stress-free day.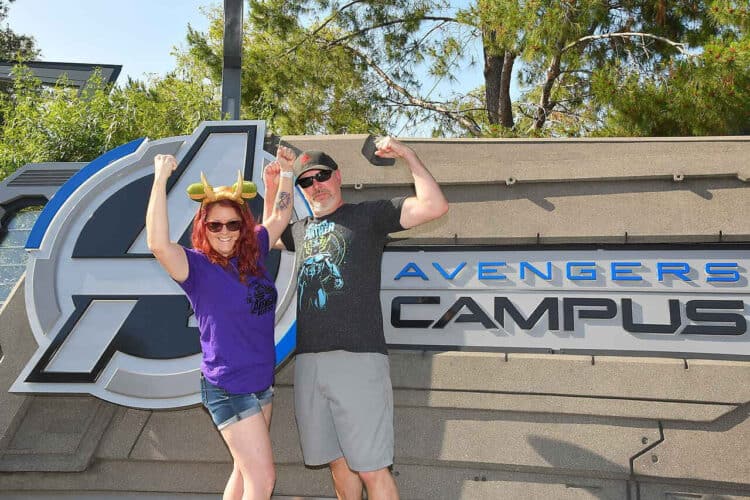 I'll start with the Webslingers ride. The system is similar to that of Rise of the Resistance in Disneyland, where there are two opportunities each day to request a boarding pass. You'll need to be in the Disneyland app at 6:59 am and 11:59 am. Some people say to use multiple phones, with each app being connected to the tickets, or someone using the world clock to make sure you're on time. Me, I clicked to Join Boarding Group, made sure both our tickets were ticked (and that our Legacy Passholder Discount Ticket was Unchecked) and hit the button. I didn't have to refresh as I got a boarding group the first time. Beginner's luck or just a system that's getting easier, who knows.
The park currently opens at 9am but we walked right through the gates at 8:40am, and we headed back to where Bug's Land used to be, where visiting Avengers Campus didn't even require a line! There was only a short line for the first photo opp right inside the gate, where we posed with a Disney photographer in front of the Avengers Campus sign. (And I got a little teary while doing really dumb silly little dances, I was so excited to be back in the parks AND to be in the best place a Marvel geek could ever be.)
So, it doesn't appear you need to arrive early and wait in long lines at this time. Even parking was a piece of cake, letting us in at 7:35, where we paid for Preferred Parking which, by the way, is SO worth it. Regular parking is $25, so you're paying an extra $15 for closer parking, which can matter more while the trams aren't running yet. We parked at Mickey and Friends, but Toy Story is also open and they do have at least a couple of their buses running.
Security happens outside the parking lot, before you begin the walk. There were no more temperature checks. You will walk the regular tram route, so be prepared. There is no cut-through DTD at this time. (Suggestion: use the restroom at Mickey & Friends, because you can't reach the typical DTD restrooms without doubling-back at the end of the tram route.)
The park was not at full capacity, but DCA got distinctly more crowded after 1pm, when the park hopper tickets were in effect.
We did not have any reservations for restaurants, knowing we were prioritizing being available to get in the campus and on Webslingers, but we had no issues getting any food. (I'd had a reservation for Carthay Circle on June 15, our first planned day, which was the only bummer about changing our dates.)
You can currently cancel a reservation and rebook. It took me all of two minutes to do it online on the Disneyland website.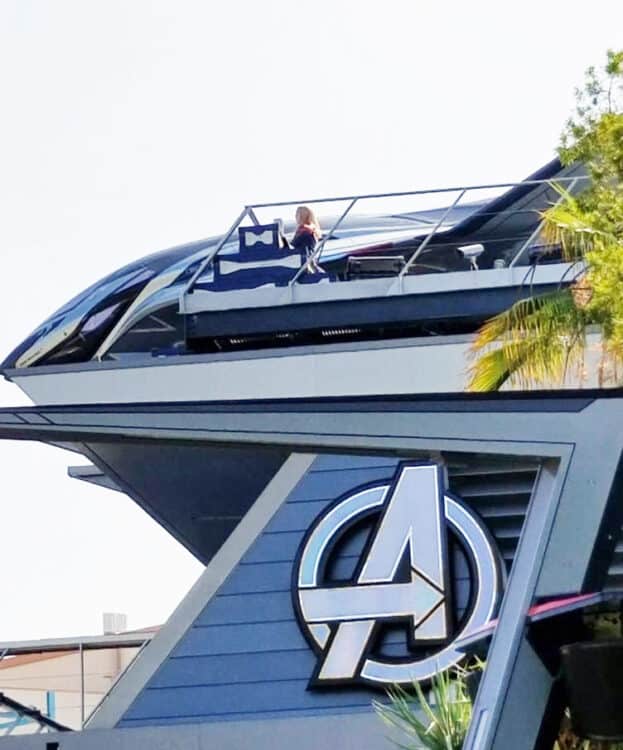 Photo Max passes aren't the same as when we had annual passes, but you can purchase them for one or more days in the app. (It shows up as an iTunes purchase, so don't be alarmed.) It costs $20 and you can retain it in your account until you click "Activate photo" in the app, on any of the photos you have scanned from a park photographer. It then removes the watermark off of all of the photos taken within the 24-hour period. There is an expiration date for download though, so be sure to save your photos to your device before that date.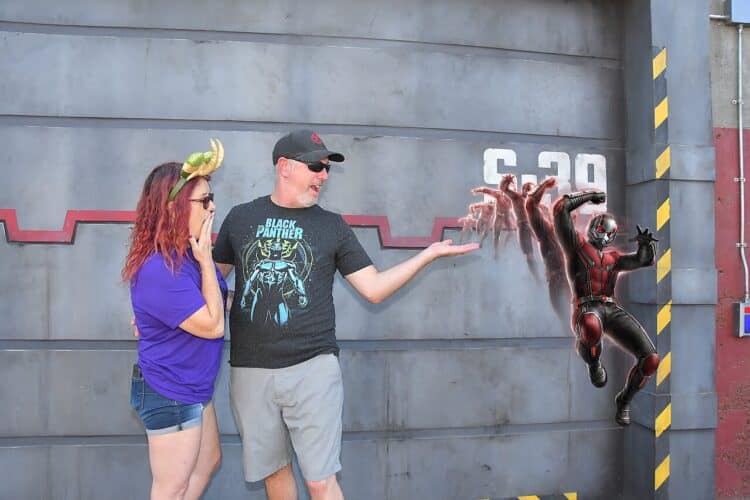 There are at least two Legacy Passholder photo opportunities in the campus area of DCA. One is in front of Stark Industry signs, and the other is Miss Minutes from the TVA, over next to the Studio 17 backlot store. That one was giving out Disney+ Loki posters when we were there. There are also a lot of other hidden themed areas to take photos, so take your time and don't miss them!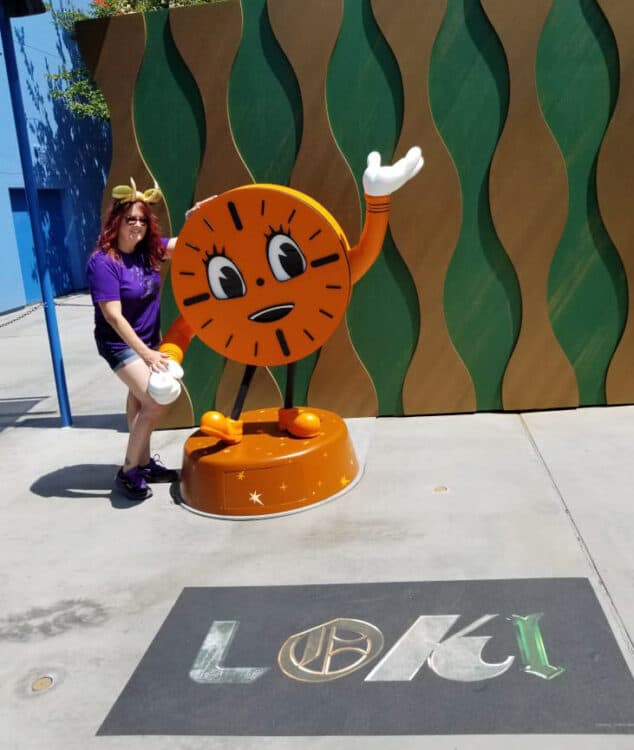 Speaking of the backlot store, they have gear I didn't see anywhere else in the park. They did not currently have Disney+ show attire/gear; I'd had my heart set on a specific Loki mug and Variant t-shirt, which we had to order online after we returned home. They did, however, have a new Avengers Christmas ornament, a phone case machine with the latest of shows/movies available, lots of Black Widow attire and more Spiderman gear than you could ever want. They also had a gorgeous Crislu Black Widow Disney Parks necklace that the husband surprised me with before we left.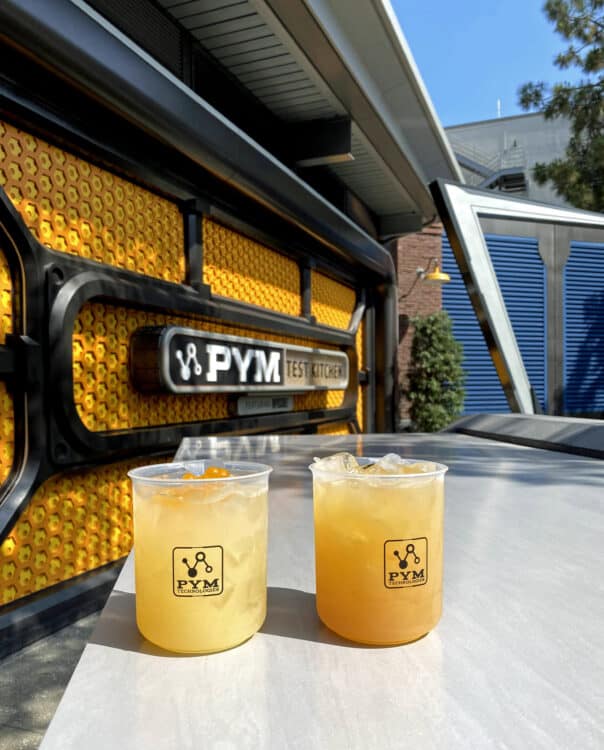 Walk-up was available at Pym's Particles bar area throughout the entire day. We waited about one minute at 10:30am. (Don't judge. It was hot and I needed to take home all the Pym gear I could find.) We each tried a different cocktail and got lucky to watch the Black Widow show from our seats. Seats run out at the bar quickly, so while you may get drinks, you may end up standing, so be prepared. I can't wait to serve more drinks in our reusable beakers!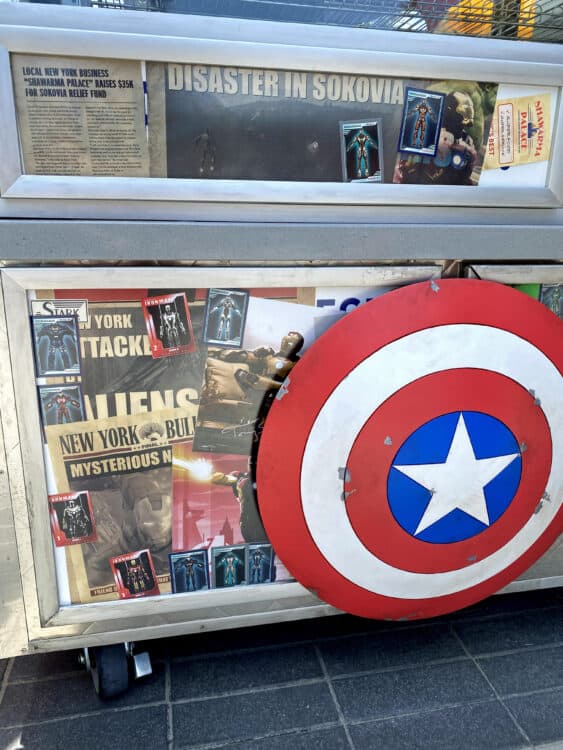 Shawarma Palace was walk-up only; there was no option to order via the mobile app, but while the line appeared long, it only took about 10-15 minutes. The shawarma was fantastic! Pay close attention to the decor on the Palace cart itself. We found tables to eat at over near Pym's Particles, under umbrellas, and got lucky with another showing of the Black Widow event.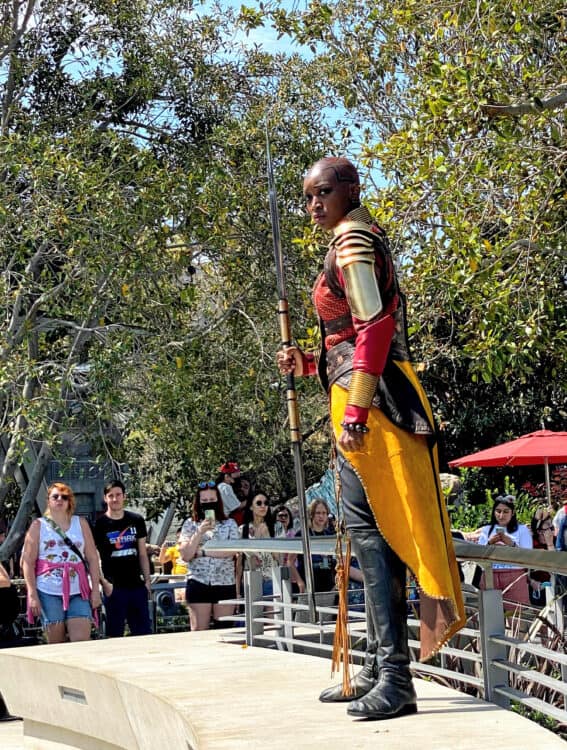 Okoye, of the Dora Milaje, puts on one heck of a show throughout the day. She stands on risers to the right of the Quinjet building, so while people line up on either side of her as she walks to the area, you'll get a great view if you're near those risers. The husband was wearing a Black Panther shirt and she called him out to ask if he was loyal to the cause. She trains the crowd and teaches them Wakandan phrases. It was so fun!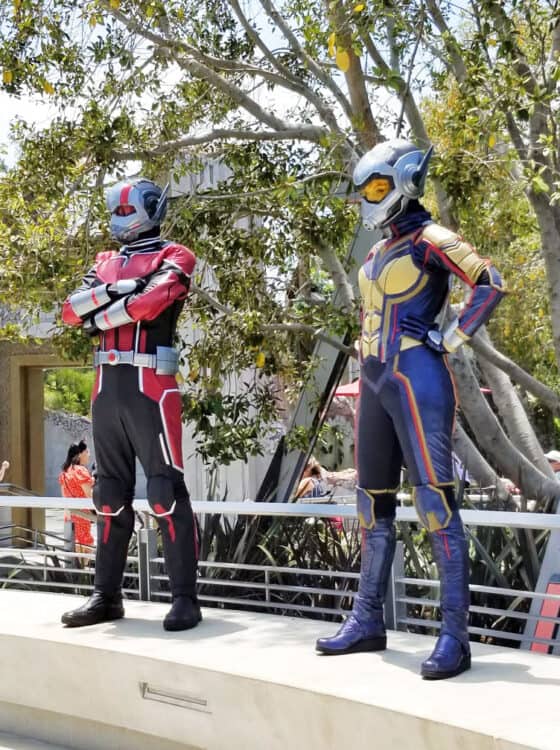 Ant Man and the Wasp wandered, and Iron Man had a photo opportunity but that line gets long. In fact, it was the longest line we saw in the Avengers Campus area the whole day. Spiderman does come out, but we didn't see him.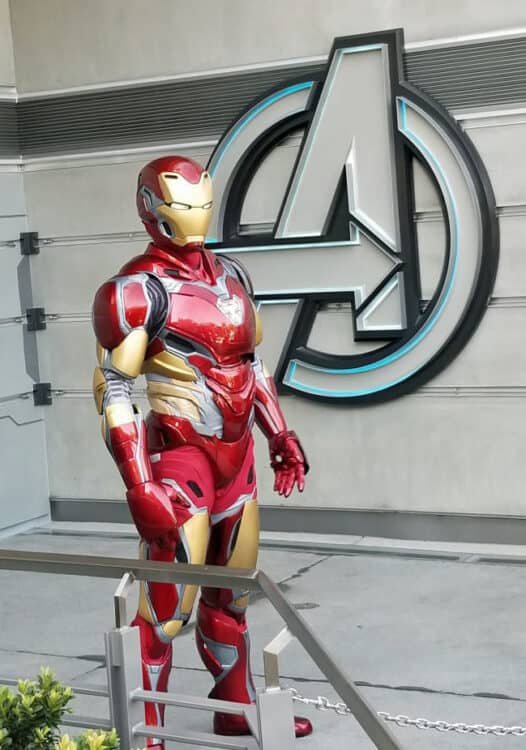 The mobile app worked fantastic when we used it to order food at Sonoma Terrace later in the day. Our Webslinger boarding group ended up occurring at about 1:10pm, and we'd left Avengers Campus a bit to wander the rest of DCA. We were able to get a food slot within about 10 minutes, while other places had a little longer wait. The Trattoria, Carthay and more were too busy even for walk-up, so there's always next time!
It was easy to use the Legacy Passholder Discount code in the app for all our purchases. I never had to show my card, though when we got our photos taken in the Legacy-only areas, we brought them out because the husband didn't have the app on his phone.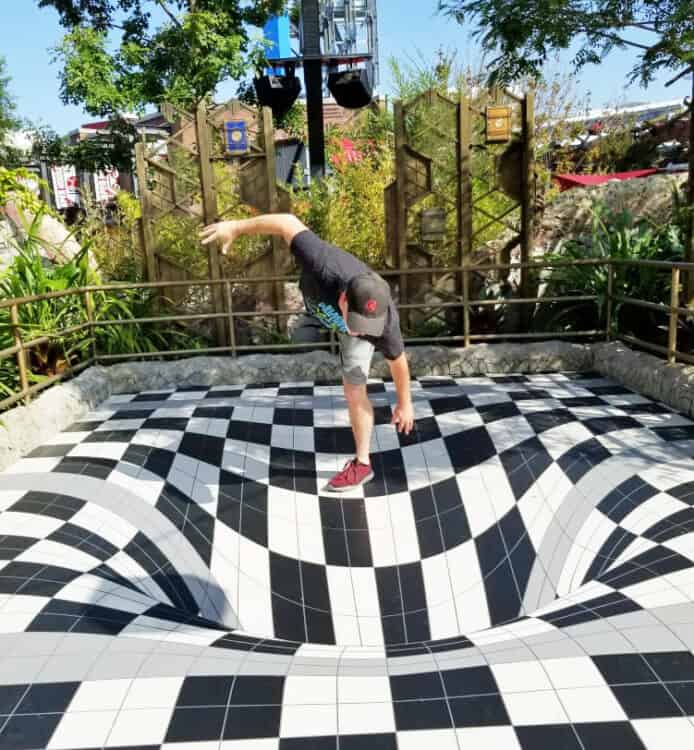 Magic happens in a lot of the photos, and we got some really cute ones. Visiting Avengers Campus for the first time means you want to make and preserve as many memories as possible!
We did take food into the park, without issue. We'd stopped on the way down and gotten breakfast burritos, with the intention of eating them in the car, or while waiting in line to get in. Since they had no entry lines, we took them, and our OJ containers, into the park without any question. Security was very tight still, even looking in our glasses cases and I had to open my ibuprofen container. We also refilled our reusable water bottles easily throughout DCA. I'd forgotten to fill mine before we let home, but the husband had his full and it was also allowed inside.
If you get hangry, take a couple of protein bars or something that will withstand the heat.
If you get a Webslinger's queue, you still will wait in a line. It was probably about 20-25 minutes long, and a lot of it is in the sun. Be prepared with a hat and/or sunscreen. You can try to get into the queue from anywhere at 7:00am, but I've heard that you must be in the park to attempt to get in the noon queue. (I was on the freeway near San Dimas when I tried for the 7am queue.)
The Wandavision and the Falcon and the Winter Soldier photo opportunities are technically not in Avengers Campus. You do go through some marked barriers. If there are lines to get in, I'm not sure what happens if you leave through one of them.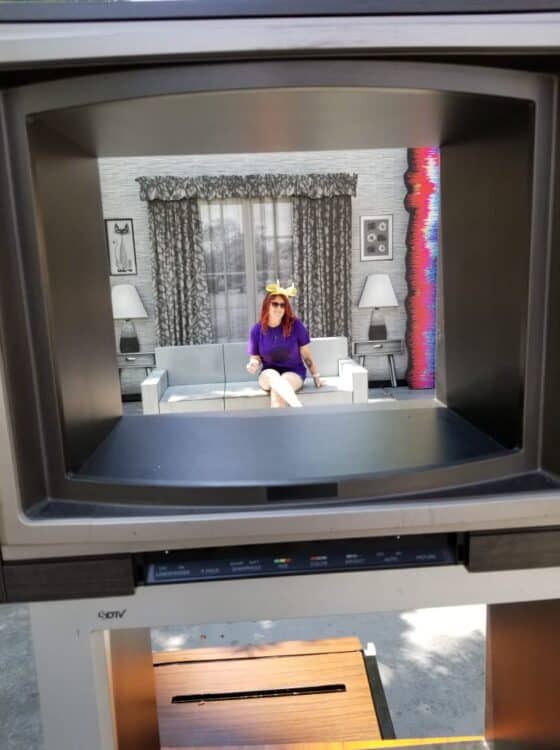 Guardians of the Galaxy requires that you be in Avengers Campus, but IF they have a waiting/standby line for the campus due to crowds, having a Webslinger boarding group will get your right in. The Guardians line was about 20 minutes when we rode around 10am.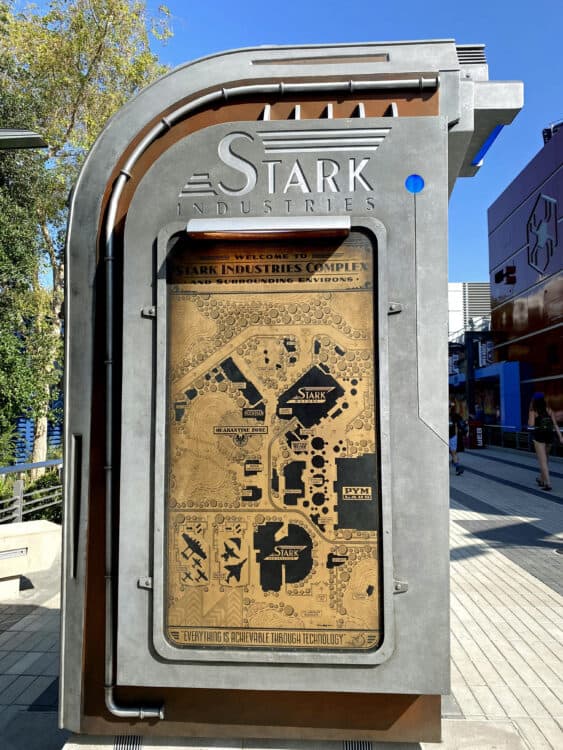 You will be seated next to people, as the rides are at full capacity. On that note, we did see some people still wearing masks, and many children had them on, but I admit that it was fabulous to see so many smiling, unmasked faces! In fact, we were not required to wear our masks anywhere the whole day.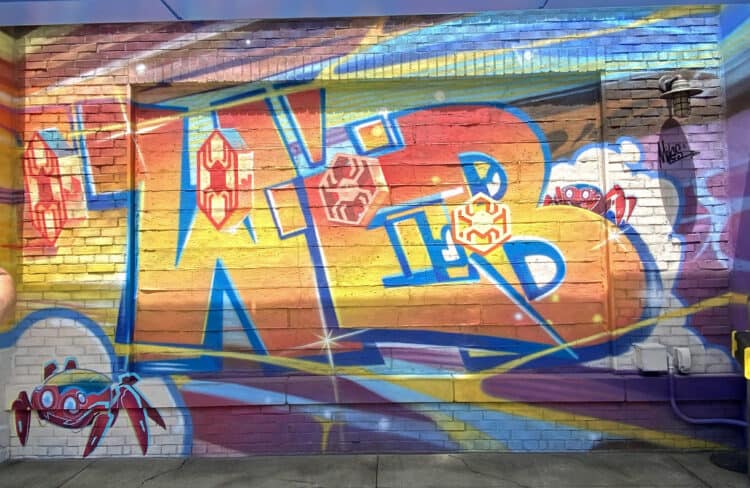 All in all, the day was a blast. Learning the ropes with the app had me worried for a minute but it went off without a hitch. Take a spare battery charger if you can, just in case. I was low by 12pm and had to charge it some. (I also take a lot of photos and videos, so you may get a lot more time before you have to charge your phone.)
If you're visiting Avengers Campus in the next couple of months, things may slowly change as the kinks get fixed and things open up as normally. It's totally worth a trip to the parks just to see it!