Disney magic was alive and well at this week's Pixar Onward blue carpet movie premiere at the El Capitan theater, and we are so honored to have been invited to attend.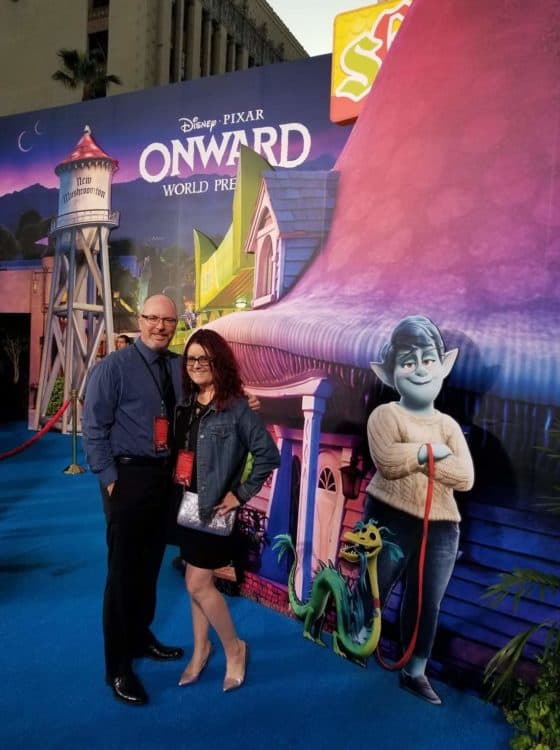 It was a chilly Tuesday night but you wouldn't have known it at the premiere. After a walk down the blue carpet, where we got photos of the cast as they arrived, including watching Chris Pratt killing it with his fans. He is truly such an ebullient and kind guy, always taking time to show his appreciation to his fans.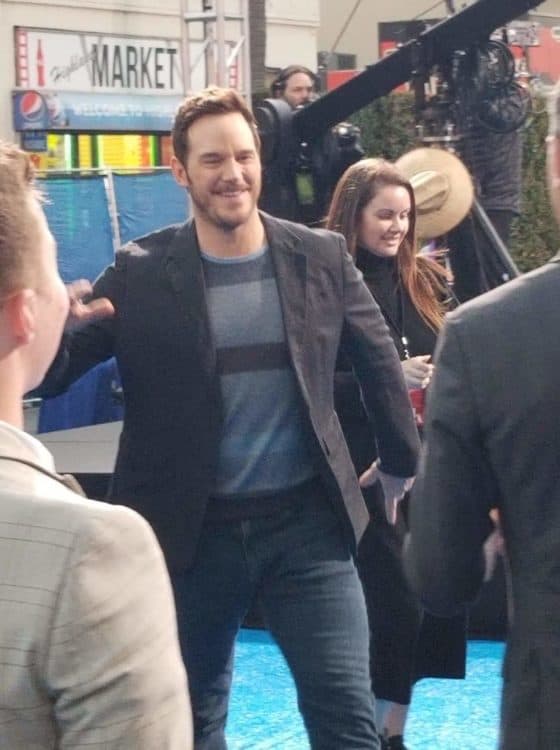 We had a few minutes to view Guinevere, the infamous Valor van driven by older brother, Barley, in the movie.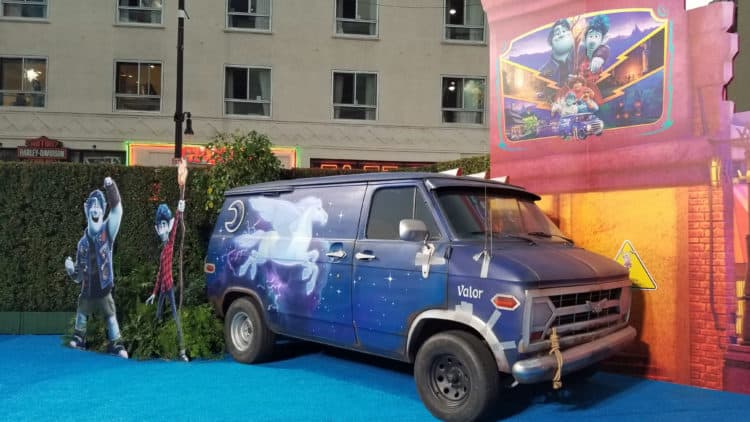 Then guests were transported from Hollywood Boulevard to the Manticore's Tavern, straight out of the movie. Tavern food was served at various bars, interspersed with activity tables for the kids, including crafts and elf-ish hairdos and face painting. Once you pass under the Manticore's sign, you were greeted with the sounds of Disney karaoke and laughter as kids and adults alike played with games similar to what you'd find in a pizza place like Manticore's.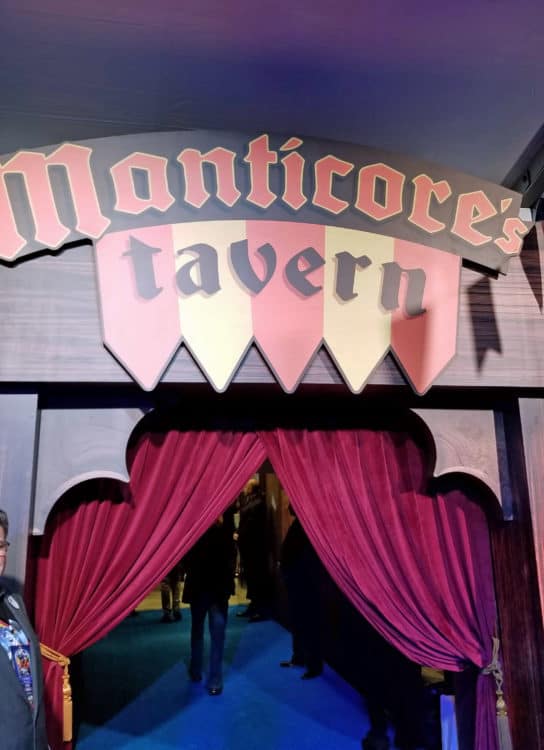 Open bar, a lot more food and decor reminiscent of olden times, the Hard Rock was entirely transformed and it was truly a magical feeling. My favorite piece of decoration may have been this motto, a quote that hangs on the wall in the Manticore's Tavern, right above her picture in her early days as a mighty warrior. This picture is now my Facebook header photo, a reminder that life is full of risks that end up having a huge reward.

Throw in some fun photo opportunities, including wearing pixie wings, meeting Ian and Barley and getting our own elf ears, the night was full of fun and whimsy.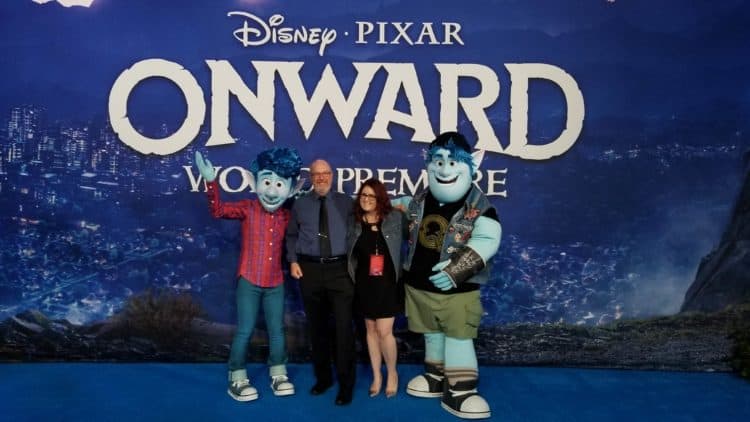 Then there were the trash unicorns!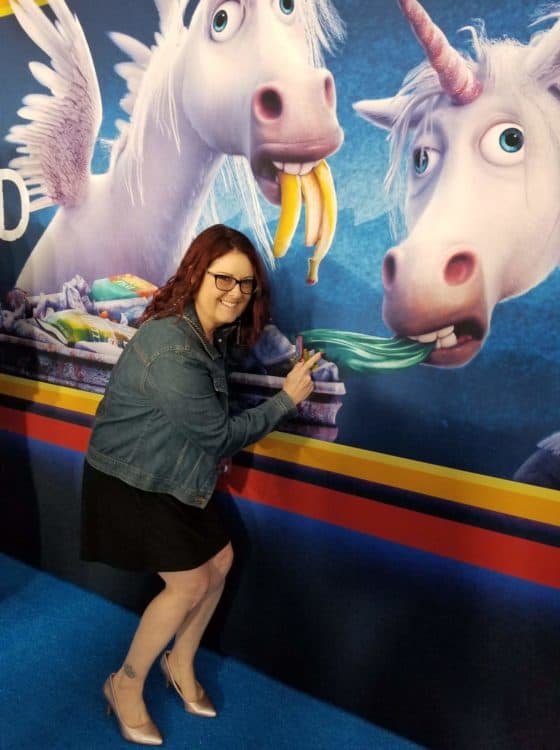 I also got to meet this guy. He's in Onward, but you may know him from NCIS or That 70's Show. He is truly one nice guy.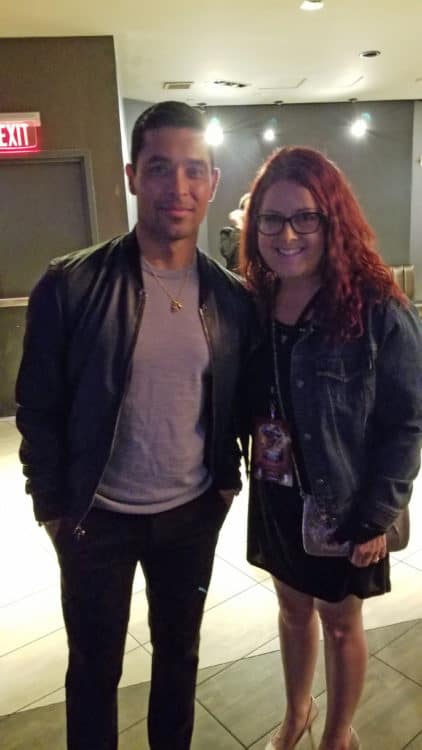 A night on the Pixar Onward blue carpet is everything I hoped or and then some. I heard kids doing fabulous renditions of Disney favorites, like Into the Unknown (Frozen 2), How Far I'll Go (Moana) and more. I wish I'd been as brave as they are when I was that age!
Disney, thank you again for another dream come true, being a part of more amazing Disney history at the Pixar Onward blue carpet premiere!