The end of summer is near, school is back in session and we're feeling the last few weeks of triple-digit heat. It's the time of year that I dread, because I like having the kids out of school and I am oh so tired of the constantly running the air conditioning. The good thing is that all of this also signals that it's time for the Los Angeles County Fair!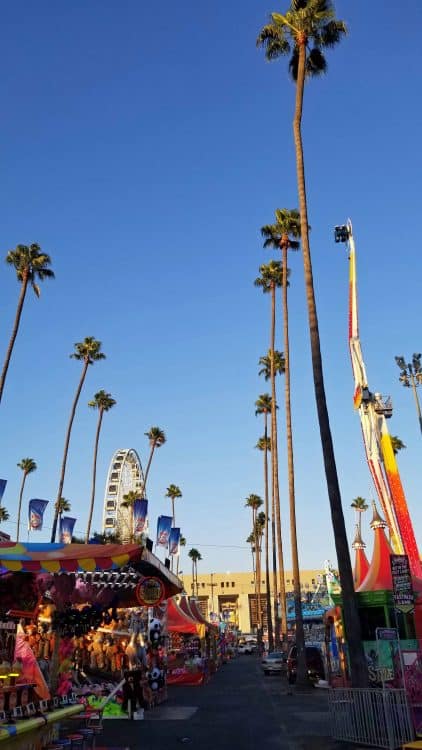 We go to the fair every year with the family. We've been going since the kids were little, spending a small fortune to buy every possible snack, ride wristbands, all the gadgets they just had to have from the expo halls and of course, game tickets. We wouldn't have it any other way though, and I'm excited that again, it's that time of year!
To kick it off this year, we were invited by Walmart, a sponsor of the 97th annual LA County Fair, to the 2019 Premiere Party!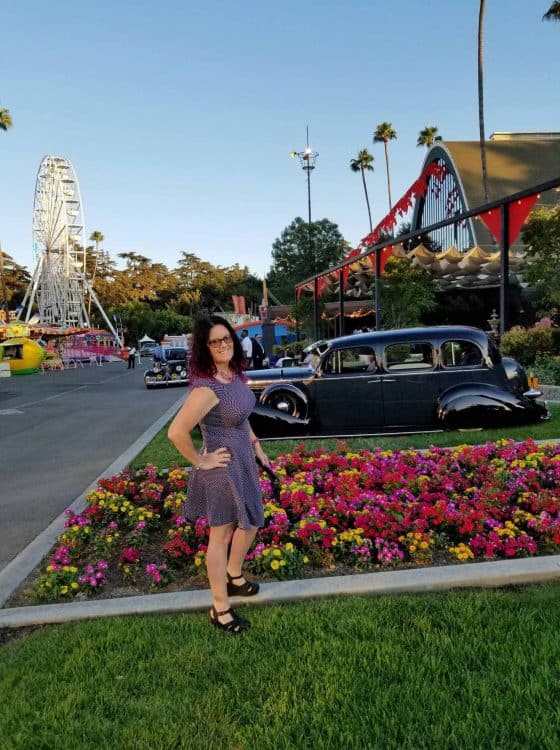 Benefiting the Learning Centers at Fairplex, it was held on Thursday night, the day before the fair opened to the public. With a "Rat Pack" theme, classic cars and a black and white with a pop of pink attire, we were greeted by Frank Sinatra and dirty martinis and an endless array of food and beverage options.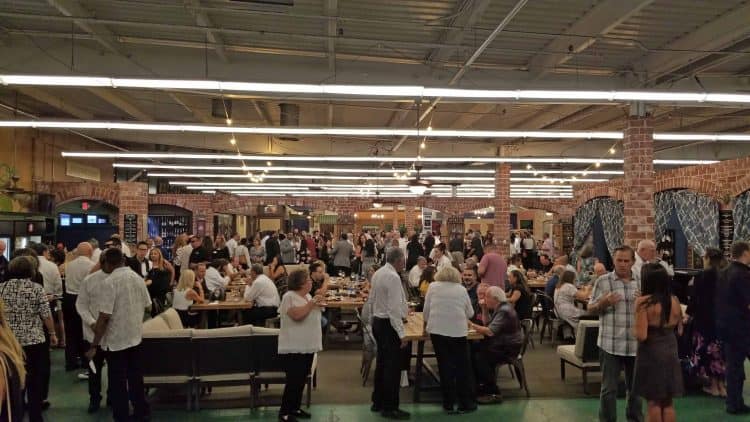 Ticket prices were $125, with the money going to help the Learning Centers continue to provide hands-on educational experiences for kids and families of the community. The Learning Centers include the Child Development Center, the Career & Technical Education Center, the Junior Fair Board Leadership Program, the Millard Sheets Art Center, and more. The centers have motivated many people, like high school students with an interest in art but nowhere to learn, to develop the skills and have access to the guidance they need to take their interests further.
It was a buffet of epic proportion, with a full sushi and seafood section, in addition to a prime rib station, multiple appetizers including cute little cones full of unique flavor combinations, and a dessert bar that I may have enjoyed more than I should have. (But those rice crispy treats!)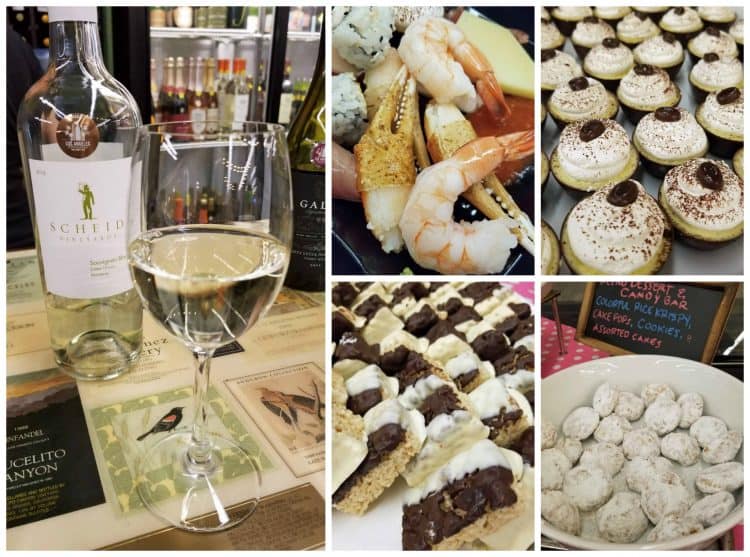 Wine tasting was in full swing, and the old-fashioneds handed out near the front gate got everyone in the Rat Pack mood quickly. (And those dirty martinis….)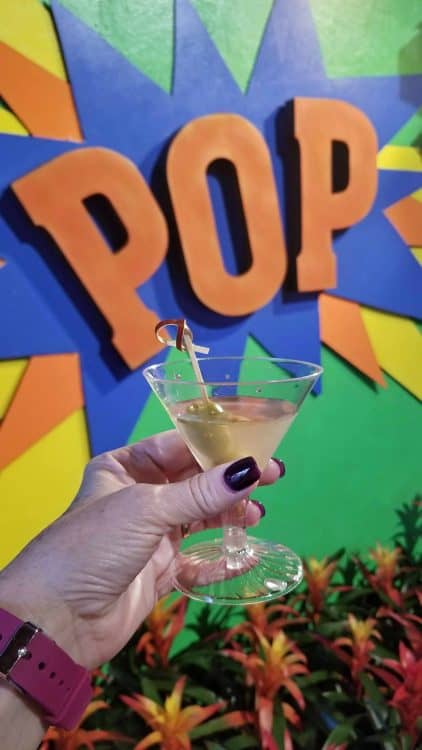 From the minute we walked through the door of the "Grauman's Chinese Theater," we were fully immersed into the time period where Marilyn Monroe and Peter Lawford made movies, Frank Sinatra and Dean Martin crooned, and Sammy Davis Jr. called everyone 'baby.' (I know, because they were all there at the party!)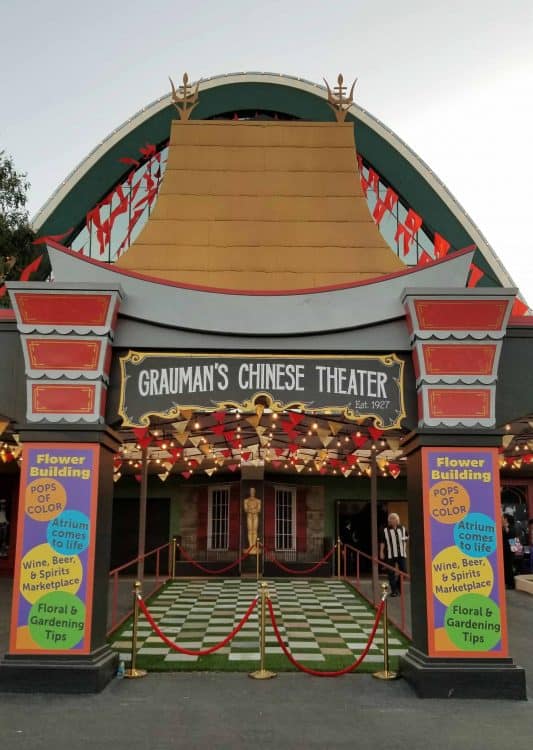 This year's fair theme is "Fair Goes Pop," highlighting Southern California's history of unique pop culture, with tributes to Dodgers Stadium, LACMA, Randy's Donuts, Angels Flight, our beautiful beaches, and more. If you wander the LA Pop Architecture area, just south of the Floral and Garden Center, you'll find the pathways lined with iconic photo opportunities. This one was my favorite!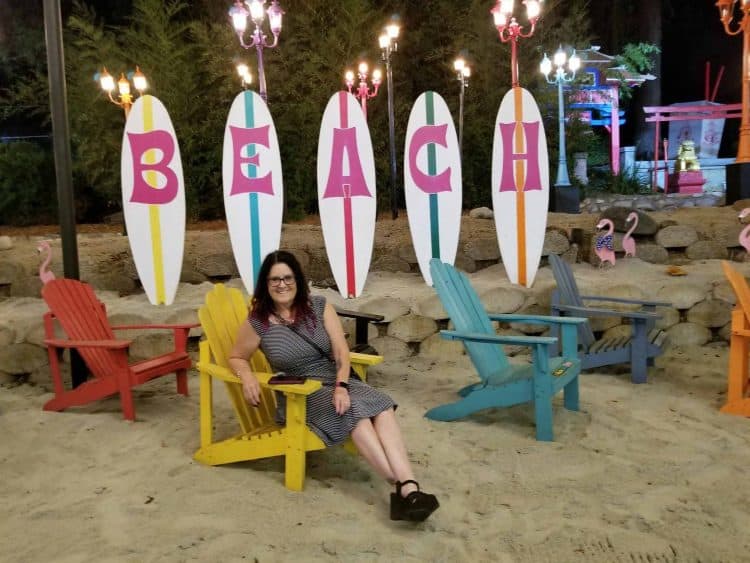 I also really enjoyed the feel of this one. The coloring was perfect and it is really representative of the history of California. (But I was not going to place my head in the cactus for a photo opp…)
And this LACMA street lamp display was just beautiful! I couldn't quite capture the feel or the way the shadows fell, so you'll just need to come see it yourself!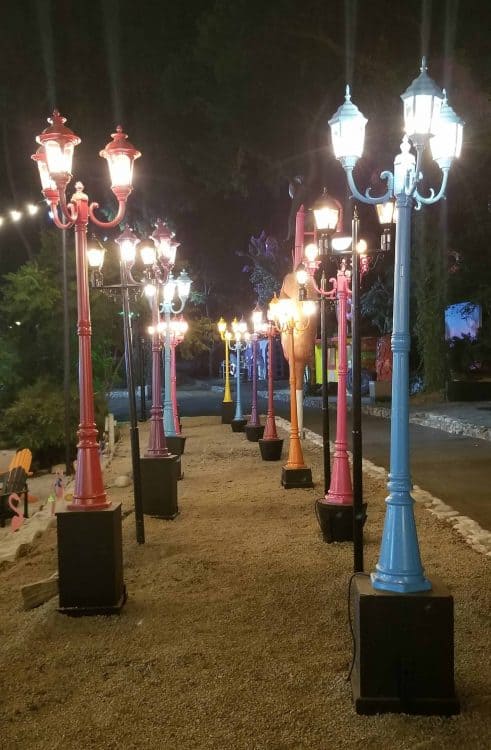 Not only was the food fabulous, but there was a casino where we could spend our $500 of "cash," redeemable for chips to play at the tables. There was no real gambling, it was for entertainment only and everyone was having a good time. I have zero skills at gambling beyond the luck of the roulette wheel, so I chose to watch rather than play.
Inside the front of the garden center, guests could roam the various dioramas, which you can also see when you attend the fair. Here are a couple of my favorites.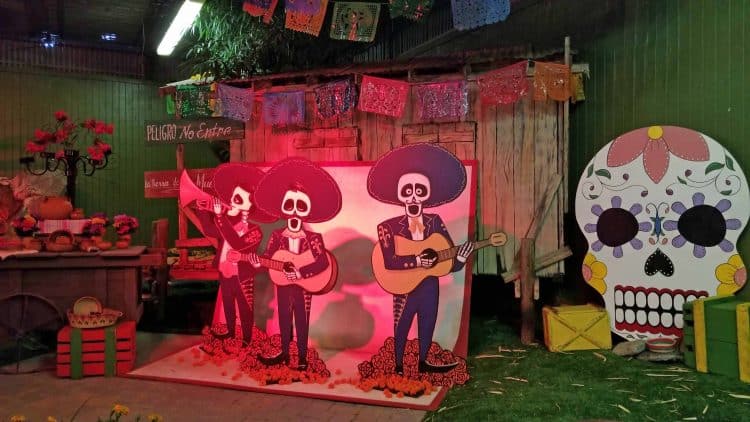 It reminded me so much of one of my favorite movies, Coco, and there was so much detail in all of it.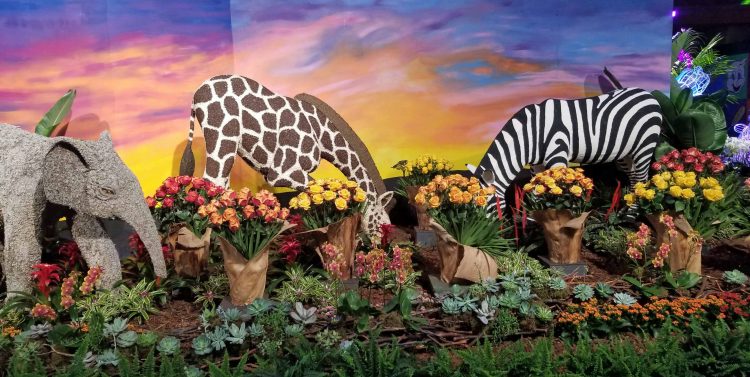 This one had so much color! The walls were scattered with pop art and photos of celebrities from the Rat Pack era, providing an additional snapshot of all things California.
As a sponsor of the LA County Fair, Walmart is sponsoring various events and theme-days focused on the Los Angeles community, as well as working to make the fair more affordable for all local residents to attend. Here are some of the things they're sponsoring:
Walmart is Presenting Sponsor of Inland Empire Day: As the Presenting Sponsor of the Inland Empire (IE) Day at the LA County Fair, Walmart is making sure that anyone who would like to attend the Fair on IE day will only pay $8 on Saturday, 8/31 (regularly priced weekend tickets are $20).
Walmart is Co-Sponsor of Food Drive Thursdays: As a co-sponsor of Food Drive Thursdays, Walmart and the Fair are making it possible for Fair attendees to receive free admission on Thursdays. Guests can bring 5 canned food items on Thursdays from 12pm-5pm to donate at the Fair and receive free admission.
Walmart is Co-Presenting Sponsor of the Fitness Fair: Walmart is focused on health and wellness, so they are a Co-Presenting sponsor of the Fitness Fair. Join Walmart on opening weekend of the Fair for everything fitness.
Walmart is a Presenting Sponsor of Hometown Heroes: Walmart is also one of the presenting sponsors of Hometown Heroes happening every Wednesday of the Fair to highlight some of our region's local heroes. Examples of hometown heroes could include teachers from the local community, first responders, community volunteers, or other community members.
Walmart is a Presenting Sponsor of the School Bus Corral: Finally, Walmart is a presenting sponsor of the School Bus Corral, which will allow more than 100,000 school children to go on a field trip to the LA County Fair.
The fair wouldn't be the fair without mention of fried food. Each year, we make it a mission to indulge in a few favorites. Mine is the deep fried Snickers, and we pick something new to try every year as well. This year, "Fried Butter Puffs" is on the menu and while I'm not sure I'd eat it, I really am intrigued and need to see what it is!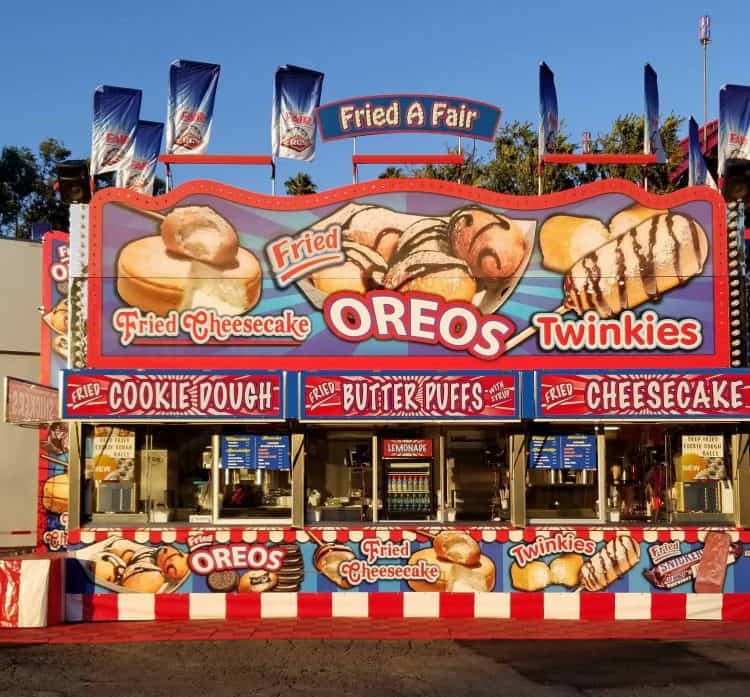 Steve found his favorite right away. I have to admit, that's a pretty close second. I don't share with bacon-wrapped pork belly on a stick. There's no messing around, you need to get your own.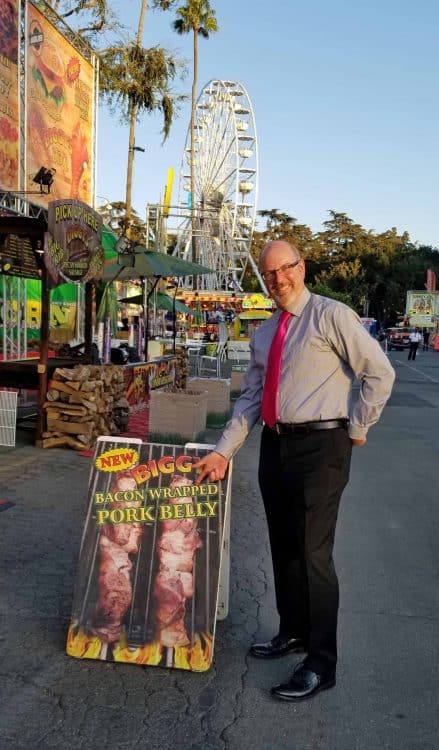 Thank you, Walmart, for inviting us to attend! It was a privilege to be a part of this year's Premiere Party. I'm excited to see all the fun that this year's fair brings, and I'm happy to have participate in a big night benefiting a really good cause.
Learn more about the fair over at the LA County Fair website. It runs through September 22, and you can buy tickets online or at the gate. Check out their "Save at the Fair" page to see what days you can save on admission as a resident of the city of the day and where you can buy ride wristbands at a discount, as well as learn more about the $6.50 meal deals.
Don't miss the fair, and don't miss the fair food. What fair food is YOUR favorite?