Car people, get ready — the 2017 Los Angeles Auto Show is almost here! Coming to the LA Convention Center on December 1st through December 10, it's 870,000 square feet of all things auto.  The LA Auto Show is THE place to go if you love cars or are in the market to buy a new one. This huge one-stop place will be full of opportunities to get up close and personal with over 1000 cars, including exotics and specialty customized vehicles, test drive or just shop. It's a wonderful, easy and fun way to comparison shop between different makes and models, including economy, luxury, electric models, SUVs and more. Read more about why YOU need to attend the LA Auto Show!

On average, people spend four hours wandering this large show. As a car girl, I think I'm going to be spending more. I drive a Dodge Challenger SRT8 392, so I'm all about enjoying the fun of driving, not just the vehicle itself. When you spend as much time on the road as I do, the ride needs to be comfortable and I need to have easy access to all the conveniences today's vehicles offer, so purchasing a car is a big deal. The LA Auto Show provides the chance for us all to explore cars, to consider your next purchase and maybe just to dream a little.
I'll be attending, courtesy of SheBuysCars, the pre-show press event called Automobility: four days of car debuts, speakers, competitions, networking and more, sponsored by Kelley Blue Book. I'll be hosting at least a couple of Facebook Live events and Instagram stories while there, so be sure to follow along! (I'm being compensated for attending but all the opinions and photos I'll share will be my own. I can't wait to show you what to expect!)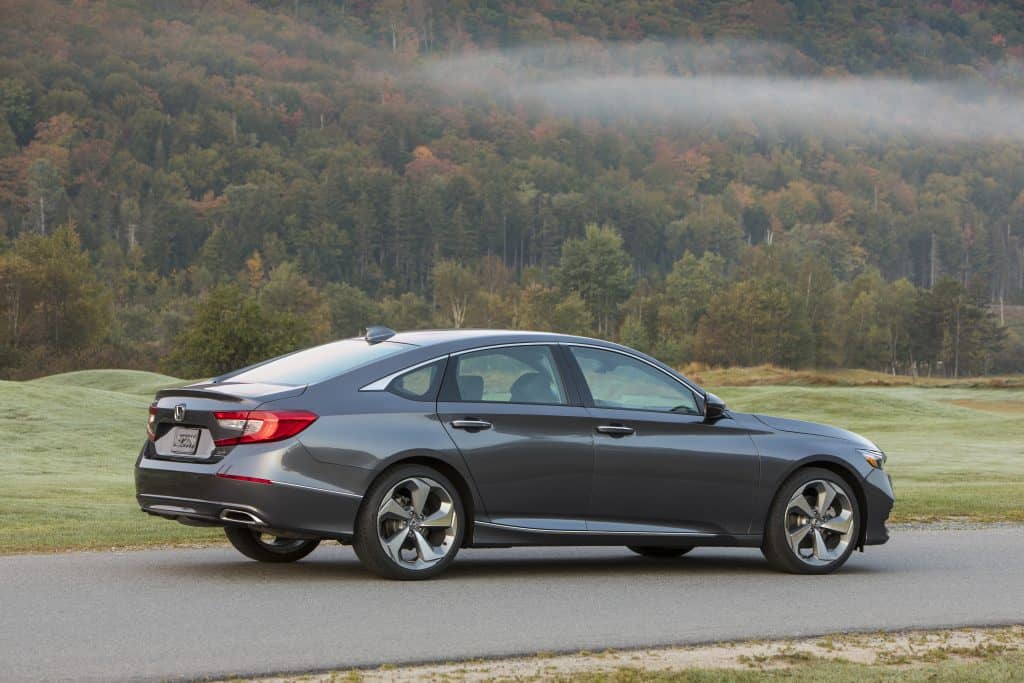 And I have exciting news — the list of this year's Kelley Blue Book Best Buy Award winners, in 12 major categories in addition to the one overall winner. What an impressive list! Honda came away BIG again this year!
2018 Kelley Blue Book Best Buy Award Winners
Overall Winner: 2018 Honda Accord
Small Car: 2018 Honda Civic
Mid-Size Car: 2018 Honda Accord
Full-Size Car: 2018 Chevrolet Impala
Luxury Car: 2018 Audi A5 Sportback
Performance Car: 2018 Porsche 718 Boxster
Electric/Hybrid Car: 2018 Honda Clarity Plug-In Hybrid
Small SUV/Crossover: 2018 Honda CR-V
Mid-Size SUV/Crossover: 2018 Honda Pilot
Full-Size SUV/Crossover: 2018 Ford Expedition
Luxury SUV/Crossover: 2018 Audi Q5
Truck: 2018 Ford F-150
Minivan: 2018 Honda Odyssey
If you're considering visiting this year, check out the LA Auto Show website for all the information you'll need. Tickets start as low as $5, and parking is available for an added fee. There are also options for public transportation and off-site parking to save some money and possibly time in the event there is heavy traffic. (There should be temporary signs up, providing parking directions, so keep an eye out as you get close to the center.) Early entry tickets are available, as well as VIP guided tours; check the website for those prices.
The hours to attend the LA Auto Show are different each day, but it opens at 9am daily except for the final Sunday, when it opens at 8am. It typically closes at 9pm or 10pm, so check the schedule, available here, before you plan your day.
You can follow the LA Auto Show on Facebook, Twitter, and Instagram, but you'll also find links to other social platforms on their main website. If you're on Twitter, follow @SheBuysCars, #LAAutoShow and #KBBBestBuy for information from myself, other media outlets and guests at the event. SO many cool things will be happening, so stay in the loop!
Here's a trailer about the show, so you can get an idea of just how big of a deal this show is in the car industry and beyond. With something for all ages, you don't need to be car-obsessed to attend. (Kids can play video games, test out virtual reality or spend time in a game zone!) I hope to see you there!
I'm taking part in a group giveaway for tickets to the LA Auto Show! (Rules: No purchase required and void where prohibited by law. Winner must be at least 18 years of age and be a United States resident. One prize per winner. Prize provided by the Auto Show, not me.) Enter below for your chance to win and I hope to see you at the show! If you go, let me know via DM, I'd love to meet you!