I confess, I really am not a fan of grocery shopping. It's a necessary evil so I'm in and out of the store as quickly as possible. Thing is, when you're shopping for a few different types of diets and a large family, it can mean a lot of food. That's a lot to carry and in California, we now have to pay for our shopping bags. At $.10 per bag, it adds up quickly, and then you are contributing still to the landfill and trash issue that the country faces. There had to be a better way, and now thanks to a kind company called Trolley Bags, who sent me a complimentary set of their new reusable shopping bag system, grocery shopping is now so much easier. (I still have to go to the store, but now I'm making friends with strangers asking about my cart organization and I'm helping keep the planet green.) Grocery shopping with Trolley Bags has made it a much more enjoyable process!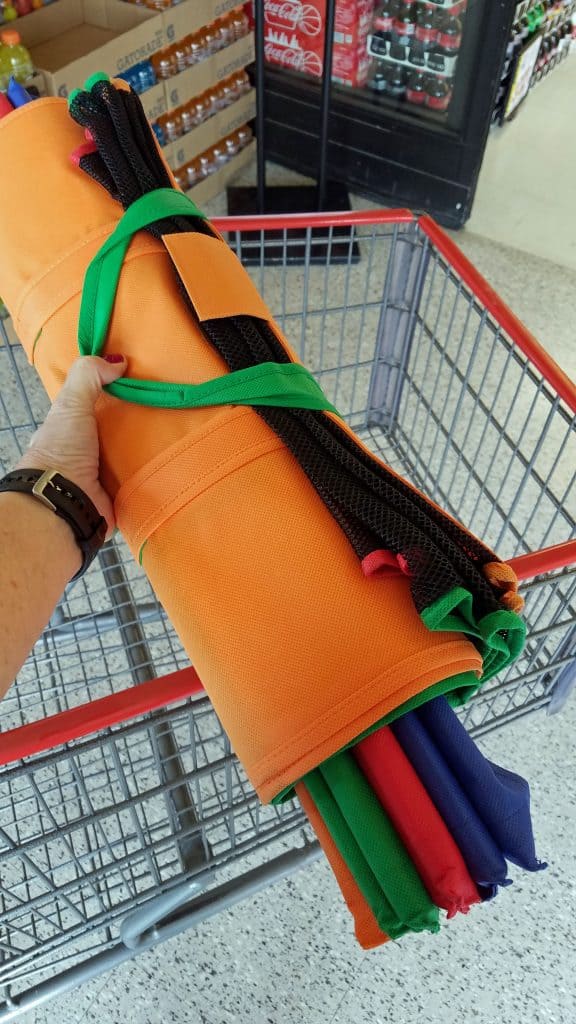 Trolley Bags are a fantastic new system of four different sized cloth bags with handles. They roll together when not in use, making storage in your vehicle easy. When you go into the store, you line them up inside the cart, drop and off you go. The bags, connected by velcro rails, grab onto the side of the cart, and it really is just that simple.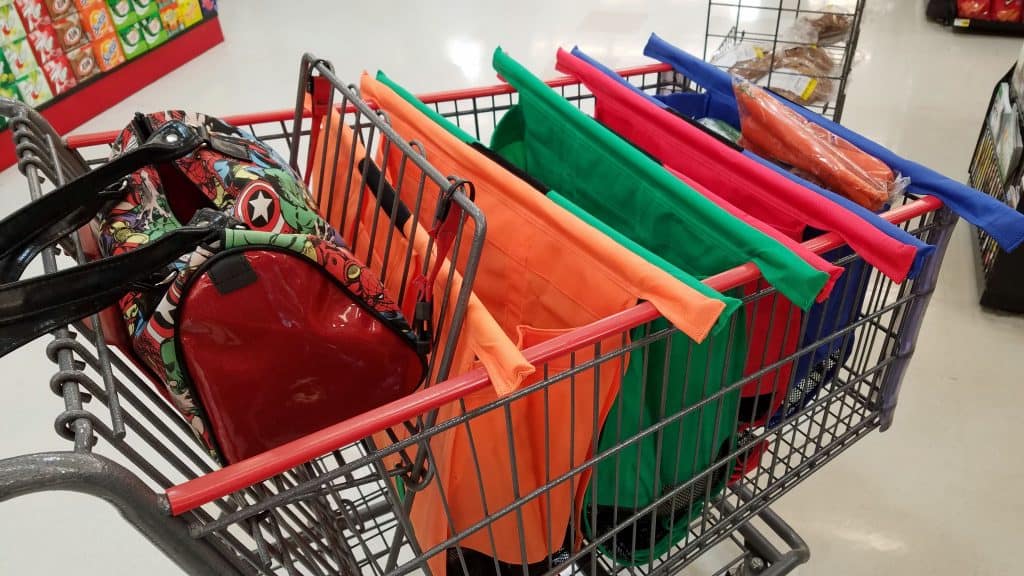 Available for purchase online here, Trolley Bags are a cost-effective way to organize your shopping while saving you money and allowing you to cut back on plastic bags blowing around the environment. The bags are deep enough for all sized carts, and if you're just making a small run into a store, you take in only the bags you'll need. When I shop at the local organic grocer, they have smaller carts so the two smaller bags fit the carts perfectly. For a major shopping trip in the biggest supermarket here, I take in all four.
If you are a big store shopper, you can even buy a size for those carts, and there are various color options. I chose Vibe original and it fits all my needs. (And the bright colors really do attract peoples' attention so they are asking me where to buy their own set!) For $29.95 per set, grocery shopping with Trolley Bags is affordable for everyone.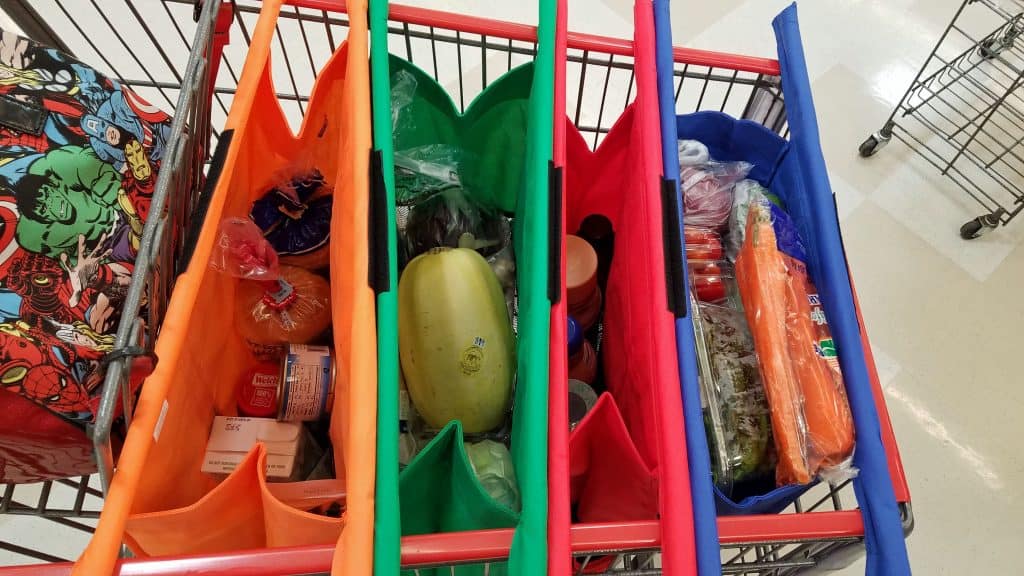 When you shop, you organize your food as you wish. I am maybe a little OCD and I put produce in one, meat in another, but the bagger will often pack the bags for transport back to the car so I can provide guidance or just let him or her do their thing.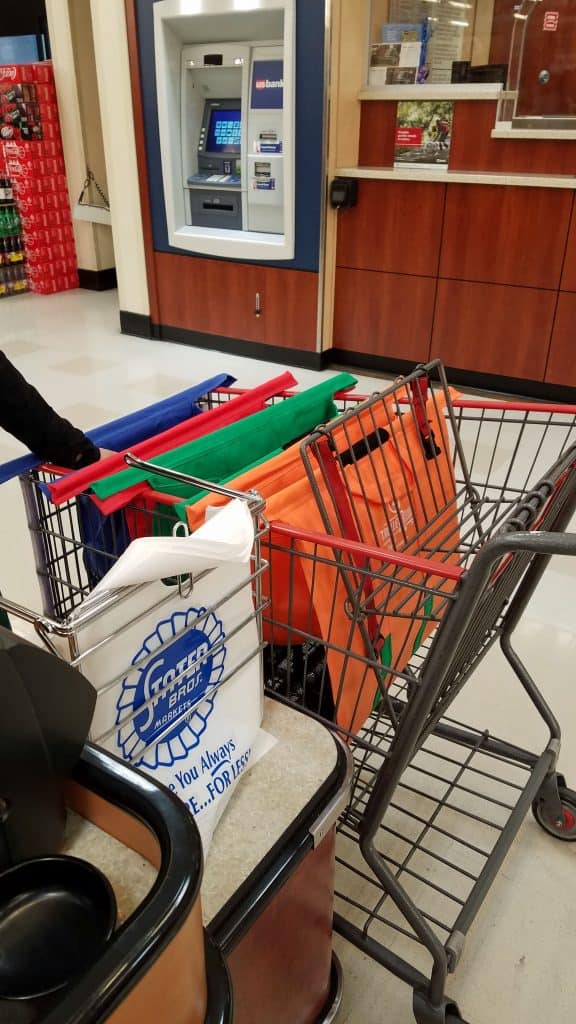 Get back to the car, grab the bags by the sturdy handles and place in the truck. Poof. Done.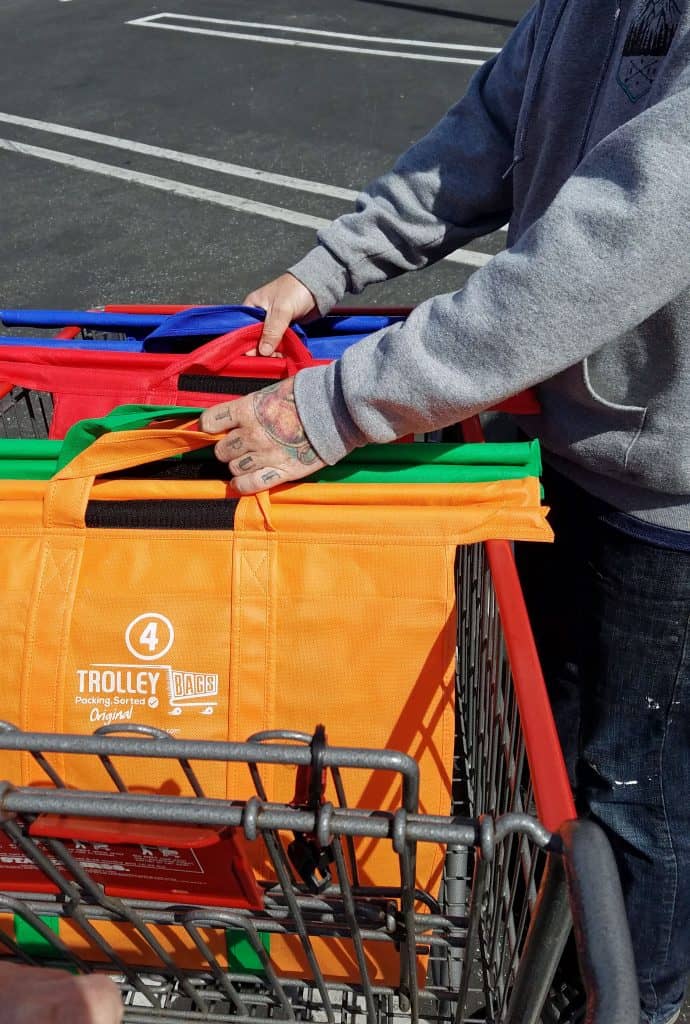 If you might be a zippy driver or you're just concerned about spillage, the bags sat up no problem in the back of my speed racer.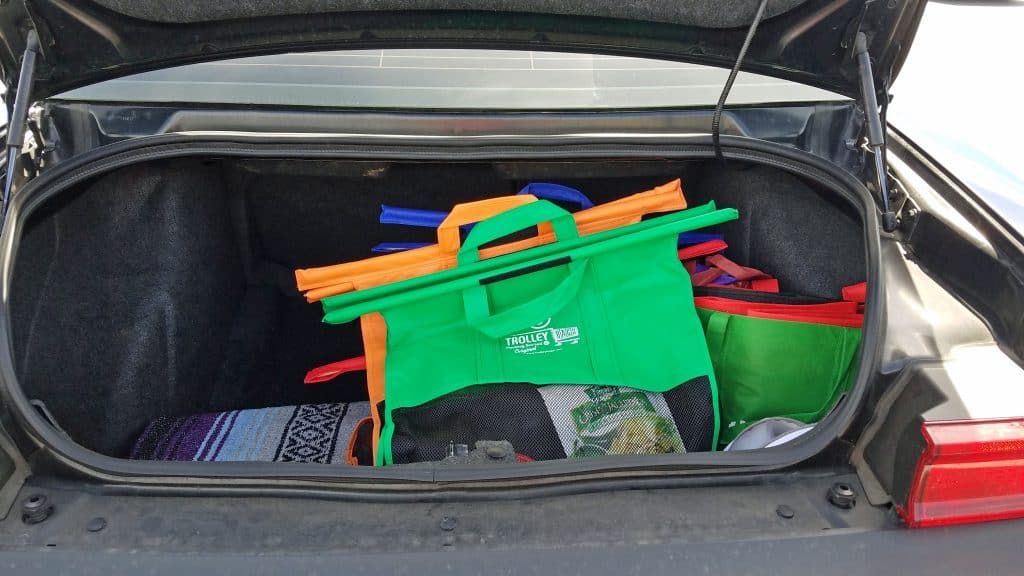 Check out their social media profiles for more information. You can find them online on Facebook, Twitter, and Instagram. Try grocery shopping with Trolley Bags and let me know if it's helped you like that dreaded trip to the store more, too!