Earlier this week, I was invited by ABC to attend an advance screening of the mid-season premiere of Once Upon A time. As a Disney lover, this show has always intrigued me and I was very excited to get to watch the premiere. It is in its seventh and final season now, and after having lost several main characters, the creators faced a challenge. They rose to challenge, as you'll see in this sneak peak trailer!
Even if you don't watch the show regularly, the wrap-up at the beginning of the episode will fill you in, so don't worry about jumping in. Familiar faces and names are interwoven in many story lines, with characters that include Disney princes, princesses and villains. Initially, the show was set in Storybrooke, but this past season, the creators brought them to Seattle, Washington. You can't miss the Space Needle in the current season's graphics!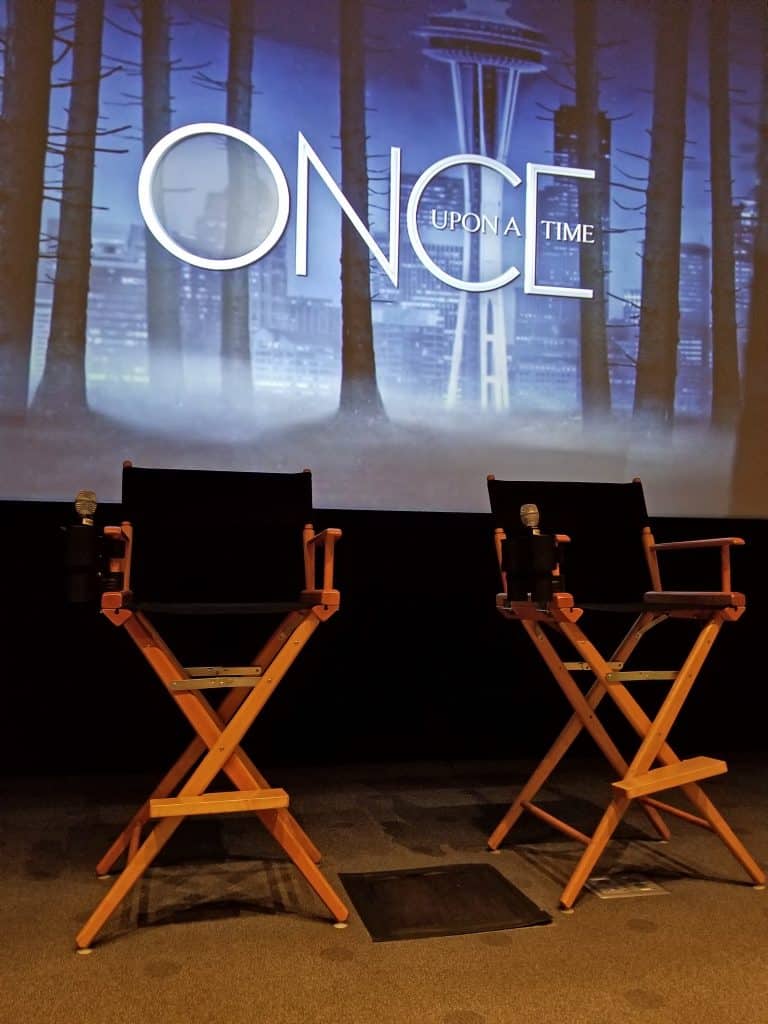 Those chairs were filled by the creators, Edward Kitsis and Adam Horowitz, for a Q & A session after watching the episode. They were peppered with questions about where this season would take all the characters, and they didn't give up much but they were also the writers of ABC's "Lost," so we know how successful that show was. (Did you know that if you look carefully, you'll find many various references to Lost in random episodes of Once Upon A Time? Lost was a favorite of mine so now I want to go back and watch some episodes to see if I can find some!) We just know you're in for one emotional ride!
As you'll see shared on the official ABC website for Once Upon A Time, the show is, at its core, a story of hope. As Edward shared during the Q & A, evil is made, not born. I won't give you any spoilers, but some characters will be tested. Some old faces may return. They have a lot planned for this seventh season, and both diehard and new fans alike will be sucked into the fight between good and evil. Who will win? You'll need to watch the rest of the season to find out!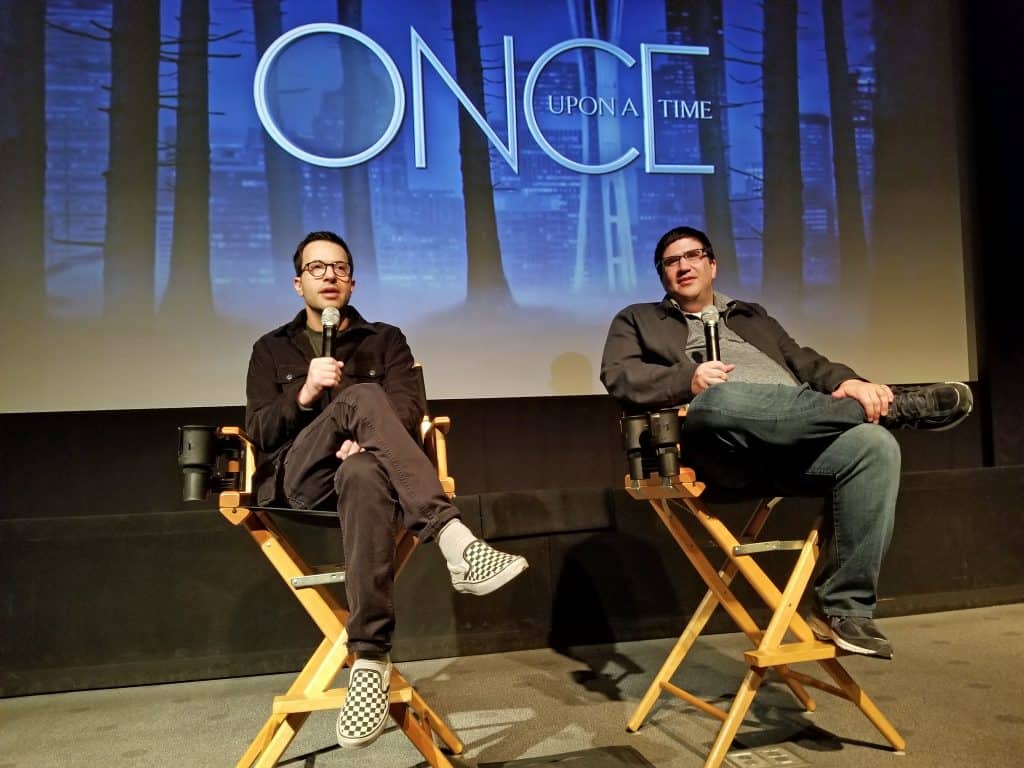 In all its years, the creators succeeded in evolving characters, growing families, and literally watching young Henry grow before our eyes. He was ten when the show first started and is now 17 and riding a motorcycle. They pushed the envelope in only the best way, surprising us with plot twists and making us love the cast a little more each week. One significant way they were unique? They were the first people to give Snow White a sword!
I won't tell you what it is specifically, but keep an ear out for the background voices in the witch's shop scene. See if you recognize what infamous Disney attraction it comes from! (Hint: It's one of my favorite Disney rides ever!)
Get ready for this episode, and then hang on tight for the rest of the ride of this amazing ABC television show. The Once Upon A Time mid-season premiere explains a lot of things but then leaves you wondering about others, so grab your beverage and snack because you won't want to get up until it's over!