Dangerous cupcakes time! In the spirit of Mardi Gras, I had fun experimenting and here is the end result of my playing with Mardi Gras flavors and colors in a new Mardi Gras cupcakes recipe!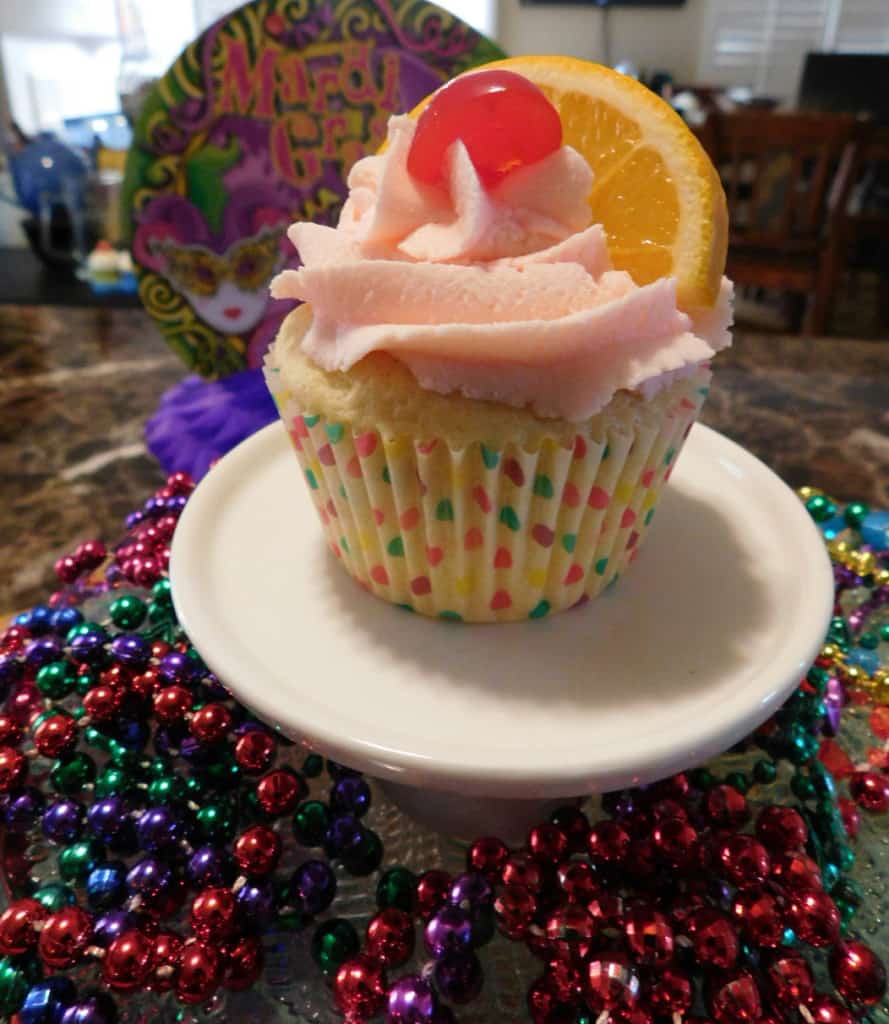 These Mardi Gras cupcakes were super easy to make and a big with the family! In fact, there's not even a real recipe for me to share, because I just adapted my typical yellow cupcake batter. Pick your favorite and let's get started!
Dangerous Mardi Gras Cupcakes, Hurricane Style!
This Mardi Gras cupcakes recipe really isn't a recipe, per se — I added 2 tbsp of rum extract to the batter instead of any vanilla extract. (My batter was stiff enough to sustain that, but if it hadn't, I'd have removed an egg yolk from one of the eggs. If you're concerned, add the extract before you add the last egg.) That's it for the batter! I've frequently added real alcohol instead of extract, but I don't like dark rum and regular rum's taste may not have come through enough once baked.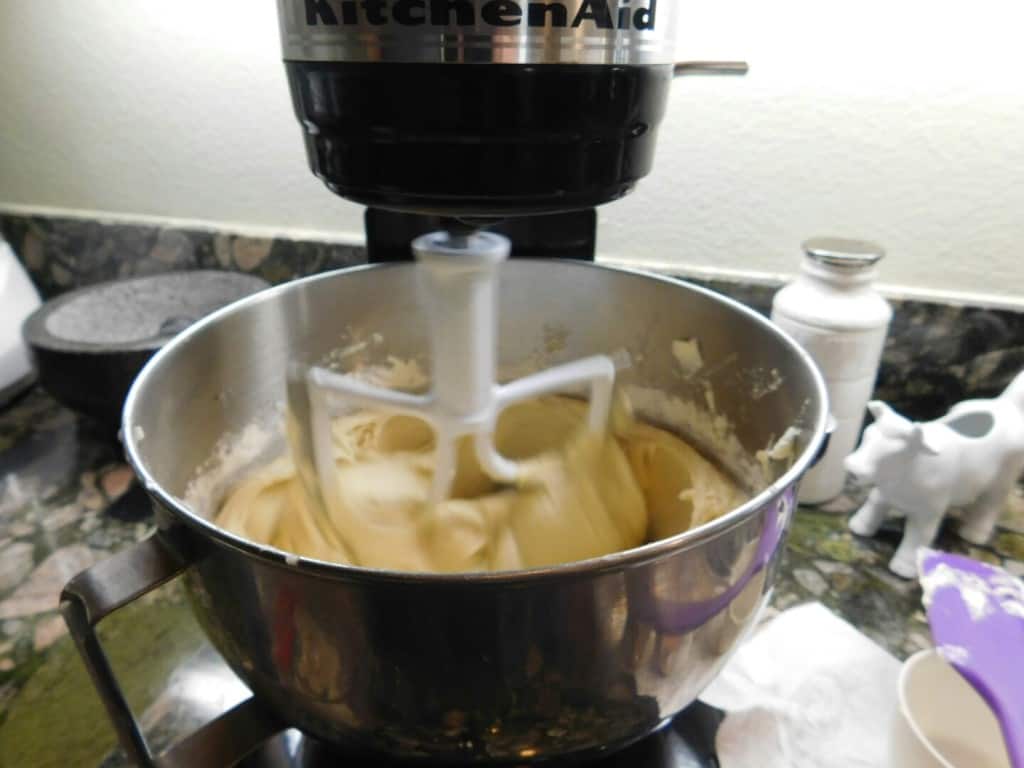 I put my Kitchenaid mixer to work on a regular basis. If you're considering one but the initial cash outlay seems high, break it down over the years. It will last you a very long time and is well-worth the investment. Mine has survived being packed into a huge trailer for two cross-country moves and makes batch after batch of dangerous cupcakes without any issue. I'd buy one again in a heartbeat, but I don't think I'm going to have to for many years to come.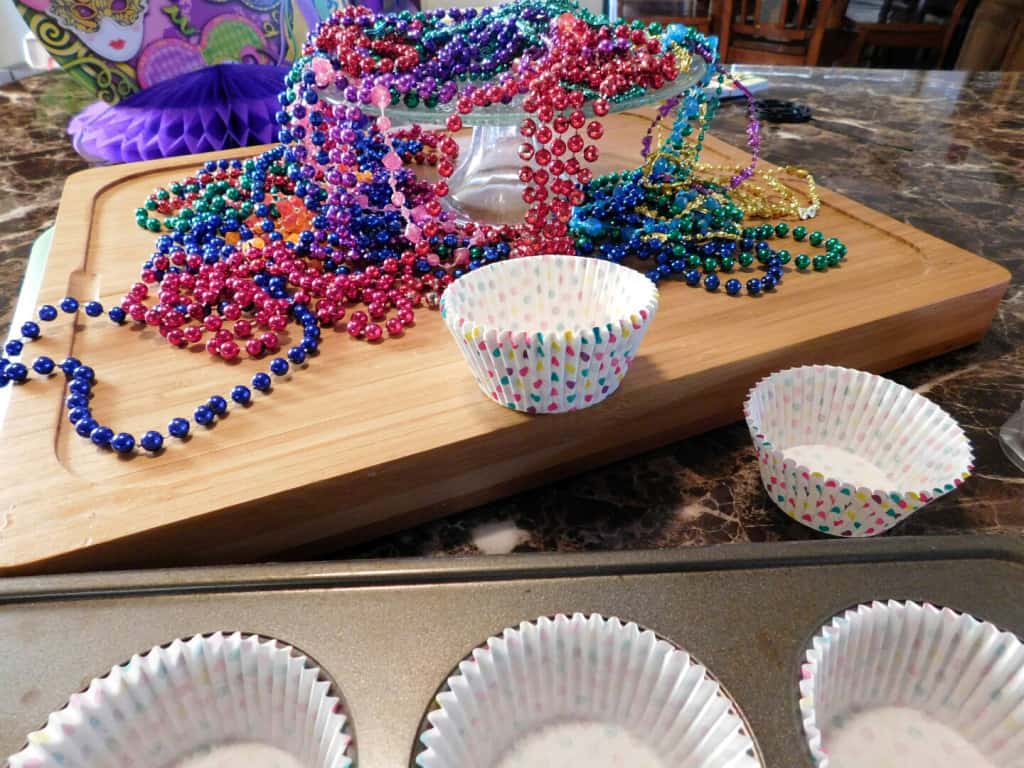 I was totally getting into the whole Mardi Gras – Fat Tuesday spirit. The house was decorated, themed music playing, and silly dancing going on while baking. Life's short, have fun and don't count every calorie. I filled the cupcake liners 2/3 full and baked for 17 minutes. (My oven tends to run a little hot so I always cut the baking time short, but this may not be the case for you.)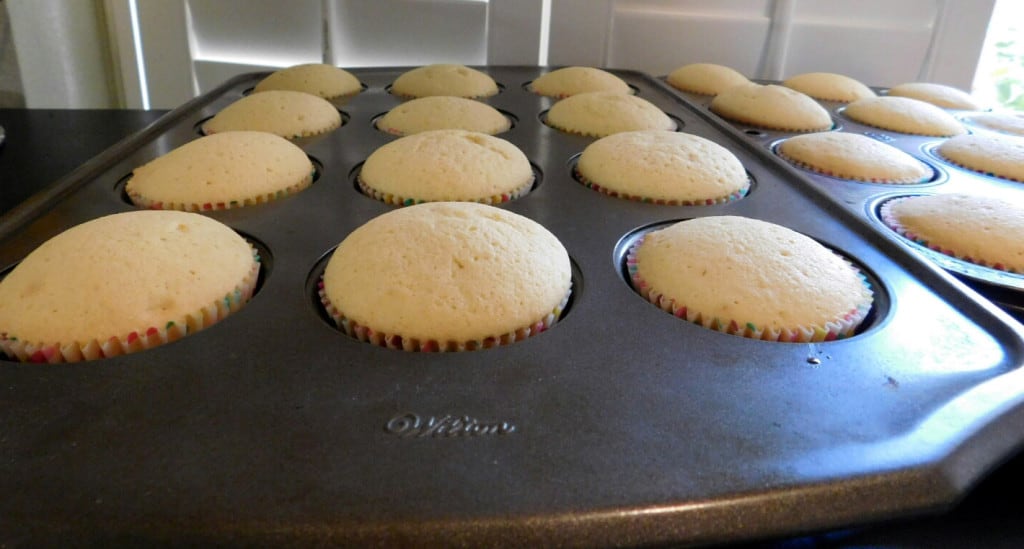 Perfect little domes on most of them, in my favorite, well-used Wilton cupcake pan.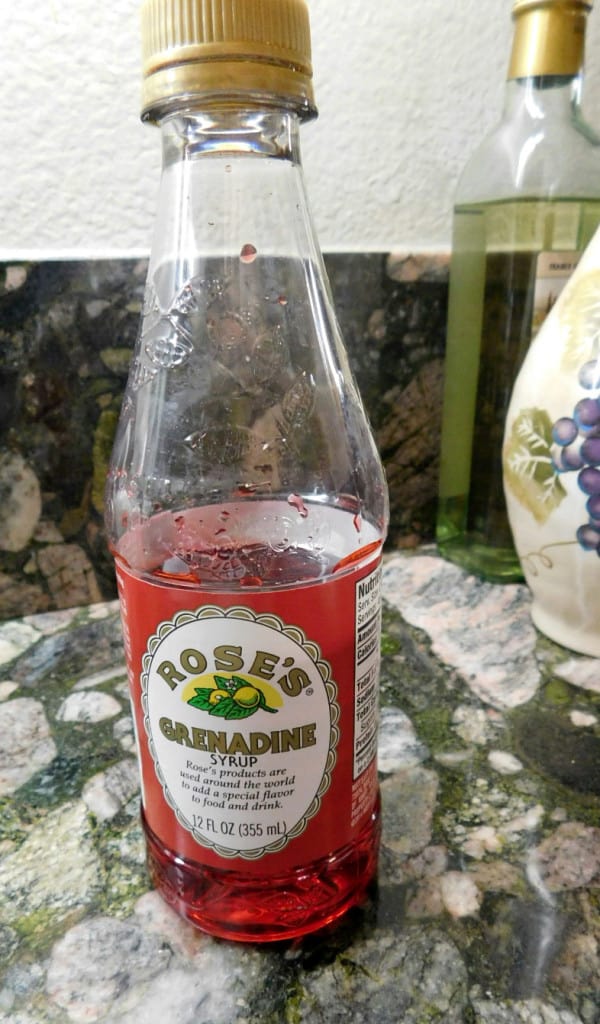 That bottle of grenadine was the buttercream secret, the flavor that really tied the cupcake together. I put 1/3 cup into the traditional buttercream recipe of five cups of powdered sugar and two sticks of softened butter; start by whipping the butter until fluffy and slowly adding the sugar, adding the liquid in at the end, just before adding to the piping bag. If you have to add more powdered sugar, just be careful to not over-mix so it becomes granulated. This is when the frosting starts to crack a little when applied, and mine did this towards the end. As they weren't for clients, I didn't worry about redoing it — my family and friends ate them regardless! I play with my buttercream recipe and don't always stick to the same ingredient amounts. If I'm adding traditional flavors, like vanilla or almond extract, the liquid amount is much smaller.
Traditional hurricane drinks have orange slices and cherries in them, so I added them to the top, completing the whole dangerous cupcakes hurricane theme. The flavor profiles all worked together perfectly. One secret: slice the oranges before you use them, and let them sit on a plate for a little bit so they aren't quite as juicy. Decorate each cupcake individually right before serving, or the juice may break down the sugar too soon. Some of our guests squeezed the juice onto the cupcake before eating, and others just enjoyed the mild orange-infused flavor as it was.
Another option is to add food coloring into the buttercream if you don't have grenadine or don't like the taste of cherries. Aim to make them Mardi gras colored in whatever way you prefer!
Making dangerous cupcakes is always fun and I never know what they'll come out like the first time, but I have some more unique flavor cupcake recipes coming soon, so keep an eye out! (And if you haven't yet, look at my last dangerous cupcakes recipe — a wine-infused cupcake with a surprise in the middle!) Enjoy these Mardi Gras cupcakes! We make them on Fat Tuesday many years; they make a great holiday dessert!