Last week, Melissa's Produce sent me a box of gorgeous Ojai Pixie Tangerines to use to create a recipe as part of a challenge. Lots of ideas went through my head, but we went out to dinner later, a rare occurrence in this pandemic world. As we enjoyed our cocktails, I came up with the idea to make a new version of a traditional cocktail, the bourbon sour. Keep reading to learn how to make a Bourbon Tangerine Sour, an easy drink that's both refreshing and flavorful.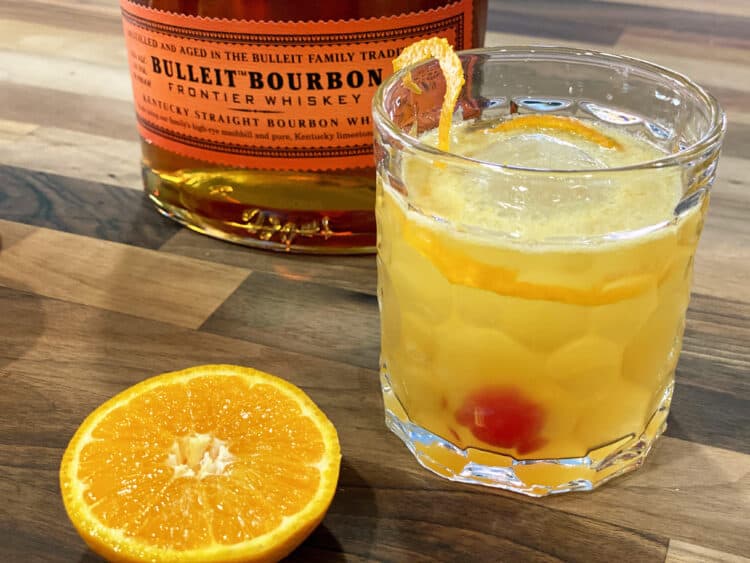 Jump to Recipe
Bourbon is a liquor to be respected. Its depth of flavor is strong, and each type of bourbon is complex and unique. It pairs well with so many things, but our favorite is a traditional bourbon sour. Using simple syrup, fresh lemon juice and a good bourbon, even a novice bartender can create one in no time. I'm not a skilled mixologist by any means, but I can make a pretty smooth bourbon sour. (I can also knock out mojitos in a flash but that's a recipe for another post.)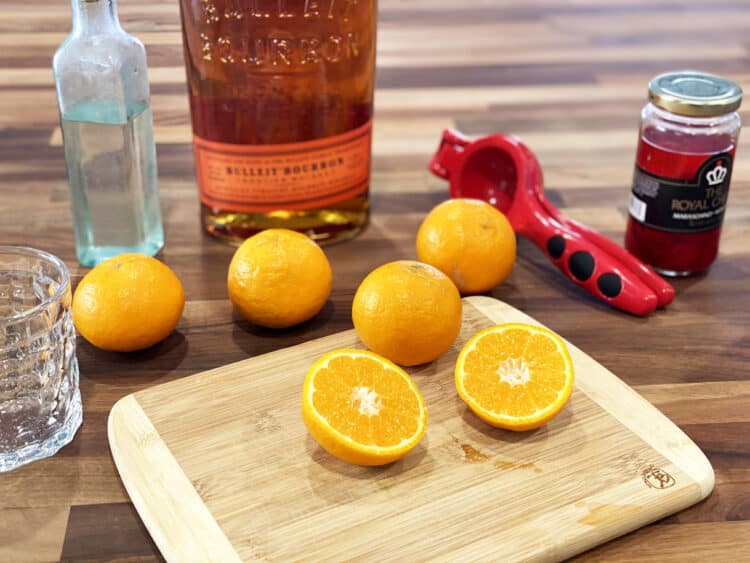 If you've not had an Ojai Pixie Tangerine before, you're missing out. They're incredibly juicy and the sweetest tangerine I've ever had….so sweet that I had to modify the recipe for the sour. These tangerines peel easily, requiring very little work to remove the little white pith, and they are seedless, making them the perfect addition for a kid's lunch or an on-the-go snack.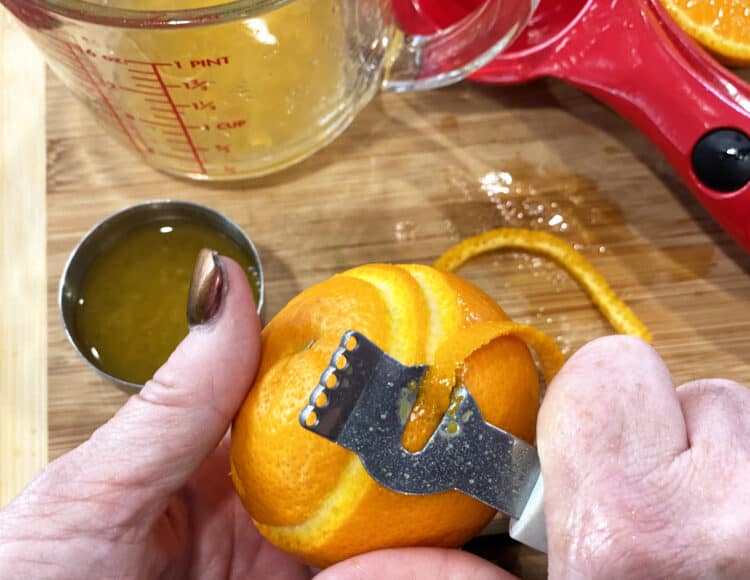 With that, let's make this bad boy.
Bourbon Tangerine Sour
Ingredients
3/4

oz

simple syrup

2

oz

fresh tangerine juice

3

oz

bourbon

1

cocktail cherry (optional)
Instructions
Make a citrus peel twist with one of the tangerines. (Make it big enough for two drinks!)

Using the same tangerine, juice both halves and set aside.

Fill a cocktail shaker halfway with ice.

Add in the simple syrup, tangerine juice and bourbon. (We used Bulleit.) Shake vigorously for a few seconds.

Pour into short rocks glass with one fancy sphere/square ice cube.

Garnish with orange peel twist and a cocktail cherry.
The key to any good bourbon cocktail is starting with a good bourbon. There are so many different kinds, it's really about personal preference. I prefer Bulleit for mixing, but I love Angel's Envy and Woodford Reserve. Some bourbons have more of a smokey layer while others have notes of caramel. If I'm going to use a bourbon in a drink, I want to be able to drink it straight as well, because a good bourbon cocktail should feature the taste of the bourbon first and foremost.
I'm not a bourbon purist. I'm still learning, and our collection at home is growing. I am slightly terrified about wasting bourbon while experimenting with a cocktail — I'm much more likely to mess around with vodka, because it feels less worrisome to waste. Bourbon though, it needs no adornment, so if I'm unsure it will be a success, I don't even try it.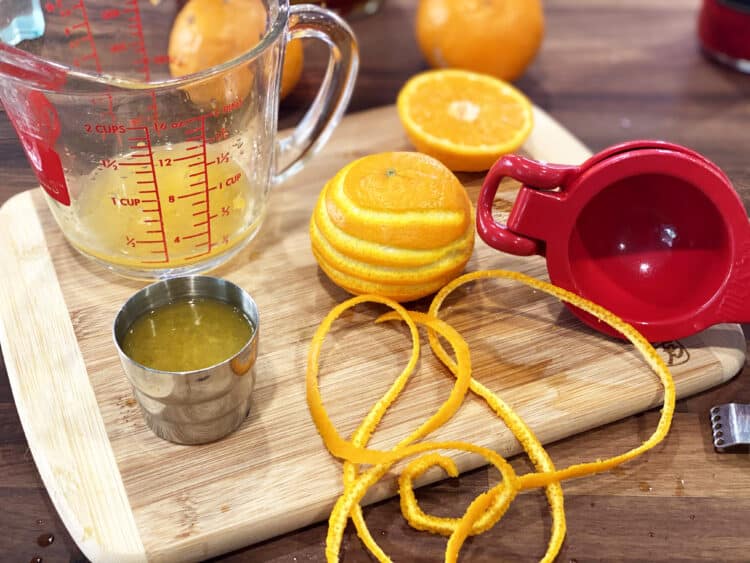 Enjoy this Bourbon Tangerine Sour with your favorite fondue, a steak dinner, at happy hour or just around the fire pit at night. You can't go wrong with a three-ingredient cocktail and it's not hard to find the Ojai Pixie Tangerines at a Sprout's, Smart & Final or by ordering online at Melissa's Produce.
Cheers!