By now, you've seen the trailers and commercials showing Benedict Cumberbatch as Doctor Strange in the new movie by the same name. (If you haven't, scroll down for a trailer including one of the amazing battle scenes!) Out now in theaters, Marvel Studios' Doctor Strange is a cinematic experience like no other with special effects straight out of the future AND the past, all at once.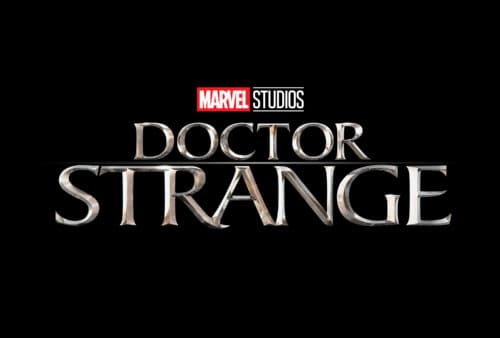 Based on the old comics, Doctor Strange is the story of a prominent brilliant neurosurgeon, Doctor Stephen Strange (Benedict Cumberbatch). The charming, yet arrogant, character is in for a very humbling experience after being involved in a severe car accident on his way to a speaking engagement. When he feels a colleague does an insufficient repair on his mangled hands, he strikes out at everyone and goes on a journey to seek help that traditional medicine is unable to provide. This journey leads him to Kathmandu and the Ancient One (Tilda Swinton). Her sanctuary of peace and meditation opens doors for him that he never knew existed, but not all of those doors lead to good things.
Doctor Strange's life-changing education via the Ancient One changes not only his physical health but his mental acuity, enlightening him and allowing him to not only help himself but to help others. His relationship with Doctor Christine Palmer (Rachel McAdams) is put to a test. Though they're not currently dating, their past relationship begins to change into something new and even more promising, but Doctor Strange's new skills and responsibilities jeopardize their time together.
Doctor Strange's new colleagues have skills very different from his typical world, but as the movie enfolds and the real battles begin, he realizes he has the opportunity to change things beyond any power he's ever dreamed.
Like all Marvel movies, Doctor Strange is quite a ride. From normal every day life to buildings that twist and turn upside down, the audience is treated to hallucination-like morphing of the worlds. The special effects push the envelope beyond anything Marvel Studios has yet created and if you watch in 3D, you'll get an even better chance to be in the movie, not just watching it.
This scene exemplifies that better than anything I can tell you.
Coming to a conclusion you won't expect, Benedict Cumberbatch as Doctor Strange puts in a performance of a lifetime. With quite a pedigree of prior roles, Cumberbatch is clearly at ease in this role and you'll be glad to know he's returning with Avengers: Infinity War. And so is his Cloak of Levitation.
Buy your tickets and make it a night. The movie's fitting for all age ranges, though there is battling in some dark scenes so keep that in mind if you're taking young children. The battles are all amazing to watch as each one gets more precarious as Doctor Strange becomes more adept at his new abilities. You'll enjoy it from beginning to end — and don't leave until the lights go on!