With COVID not going away any time soon, we've really worked on staying safe in a lot of ways: face masks, hand washing, six-foot social distancing and staying home. Still, we do need to leave the house and there are times we don't have access to a sink. Choosing safe hand sanitizers for our family has been a project, because there are some that aren't good for consistent use, and the USA faced a shortage for a while there. If you're still looking for hand sanitizing products, take a look at these Smart Care products below!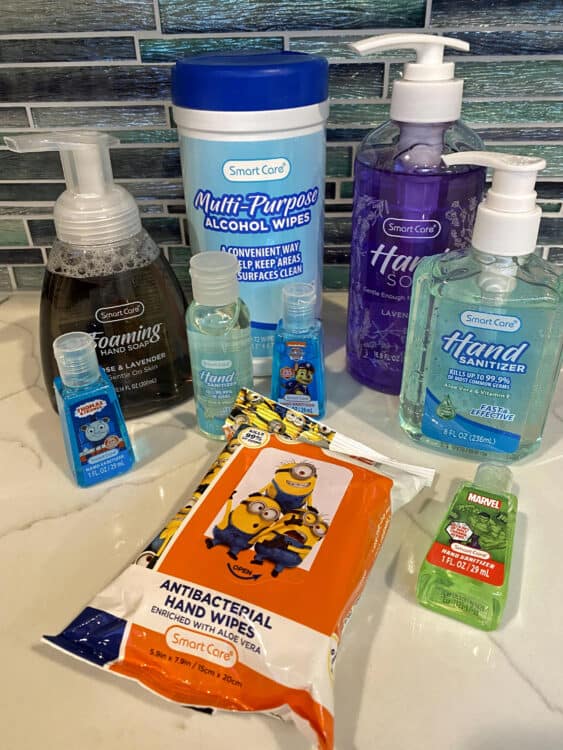 Smart Care sent me a big package of hand sanitizing products to try out so I can tell you about them. We're a new fan, and so glad we found a line that we can trust. I've tried a lot of products in trying to find safe hand sanitizing products, and I trust these products. After repeated use, I didn't feel like my hands were drying out, and I also didn't get that tacky feeling some hand sanitizers leave you with.
We also really like the hand soap products. The scents are clean, not cloying, and they rival some of the higher priced specialty soap products I've purchased. (That Rose & Lavender scent! I could totally use a body spray like this one.) I feel comfortable with my family using these during the pandemic. Smart Care provided me some great tips to help you choose safe hand sanitizers for yourself and your family.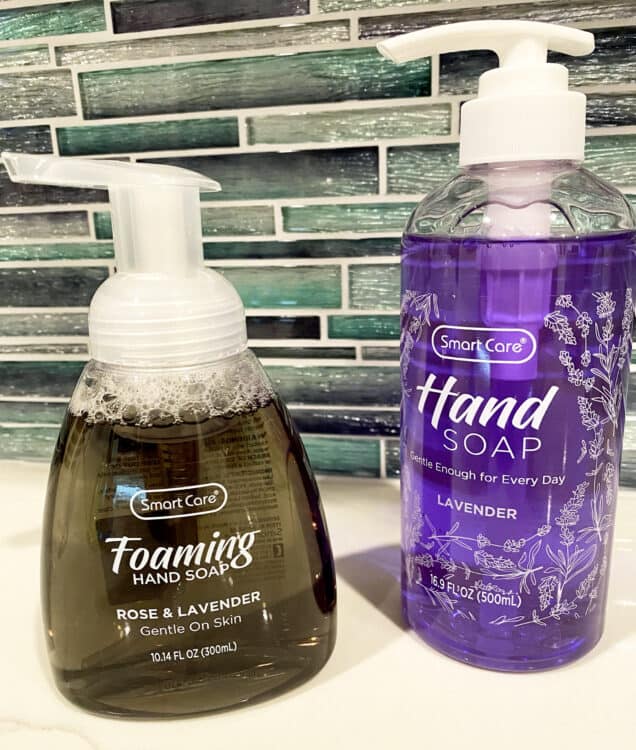 1. Be Sure About Alcohol Percentage
The amount of alcohol in the hand sanitizer is critically important and the most effective hand sanitizers consist of 60-85% alcohol by volume, so be sure to check the alcohol percentage before purchasing.
2. Check Alcohol Type
Ethanol is proven to be more effective than isopropyl alcohol on its own against viruses. Be sure to check the type of alcohol to make sure you are purchasing the most effective hand sanitizer.
3. Additional Ingredients
Check out the extra ingredients in the hand sanitizers as ingredients like Aloe, which is used in Smart Care hand sanitizers, help to smooth the skin upon application and reduce the dryness associated with alcohol.
4. Proper Application is Important
In advance of application, make sure to clean all dirt and grease from your hands. Apply a small dab of hand sanitizer to the palm of one hand, then rub your hands together. Make sure the sanitizer has dried before wiping your hands.
5. Select a Brand with A Proven Reputation
Lastly, with the increasing number of brands on the market make sure to select a brand that has an established reputation for delivering performance and efficacy.
That's a great crash course in things to consider when you purchase your hand sanitizers. They're not all the same, and there are ways to use them to make them more effective.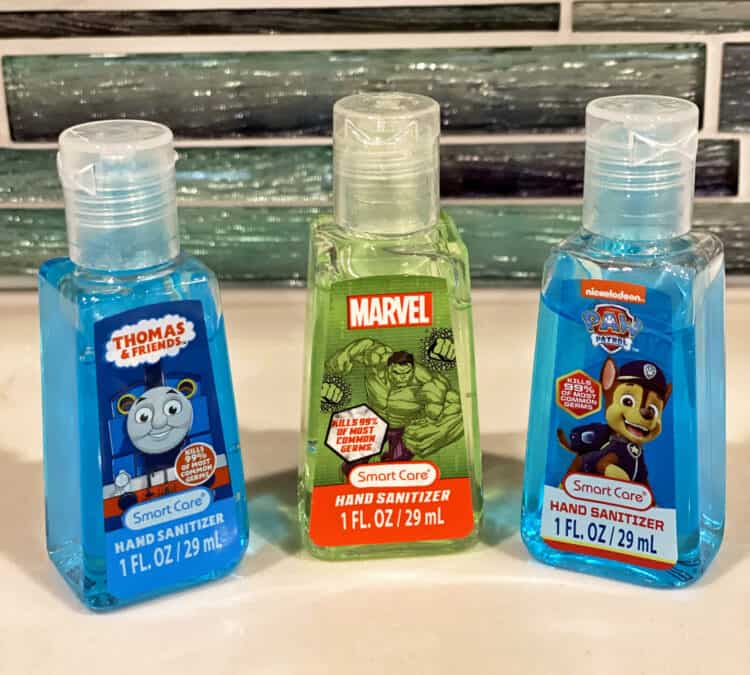 Aren't these Smart Care products cute? They are appealing to kids, to make it more likely they'll use the products, and I love that there are favorite characters that everyone can enjoy. My favorite, of course, is the Marvel line, but Despicable Me is a pretty close second. You can purchase them (and their other products lines) on their website. Prices are affordable and it's so nice to know that you have other options to help eliminate germs!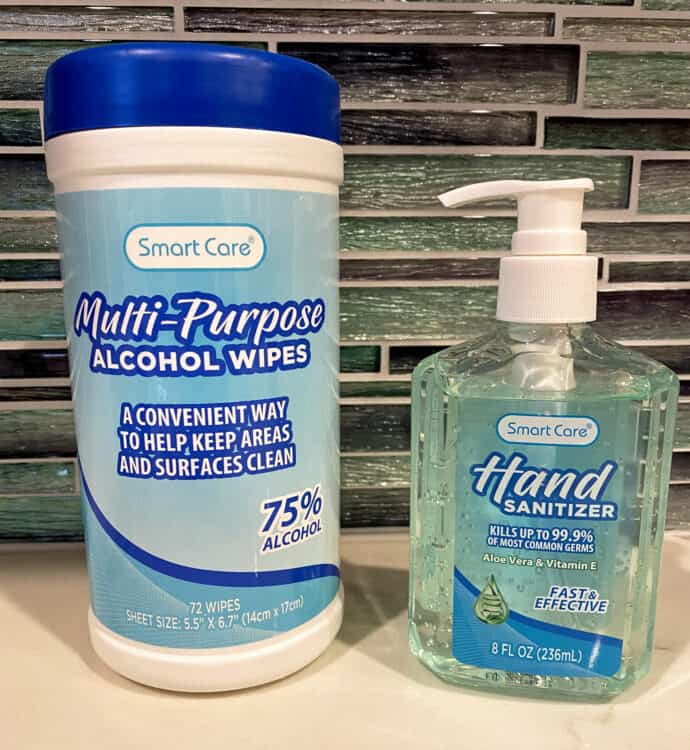 I stuffed that package of wipes into my bag, and the hand sanitizers got shared amongst the family. The sizes fit easily into my son's pocket, as he works for a major retailer in their warehouse (where they're very clean and safe, but a second line of defense is always a good idea.) I stuck one in my car's glove box as well, because you just never know. It's stowed in there now, right next to my spare face masks.
Life may be kind of weird right now, so we need to eliminate worry and stress wherever we can. One good line of safe hand sanitizers for your hands and wipes for your home's surfaces can really contribute to that. Check out the Smart Care line and get your order in today!