Introducing the Harlem Globetrotters aka the Globies!
I shared in my
post back here
that we were gifted tickets to the Harlem Globetrotters 90th anniversary game at Honda Center last weekend, so we could share with you how very cool the show was. It's an easy thing to write about when you have a blast and your kid is still talking about it days later!
When I asked the Little Dude what his favorite part of the day was — other than meeting the Globies at halftime, that is — he said the instant replay scene. Here's some of their shenanigans!
We had such a good time. We arrived early enough to grab some food before the game started and the boys got a little goofy.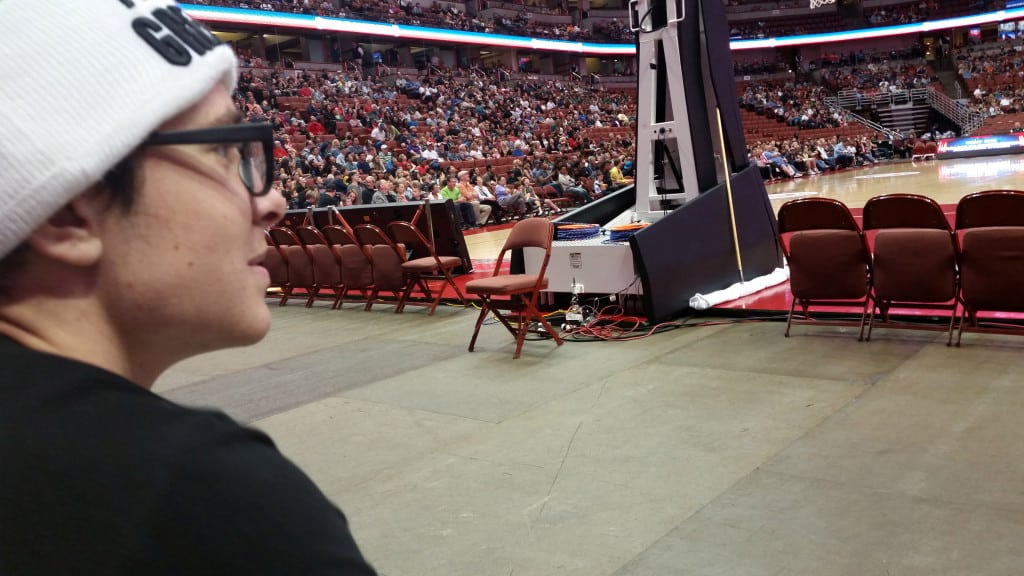 The smile on little dude's face when he got to sit this close!!
It was matched only by the smiles on his face when he got meet most of the day's team at half-time.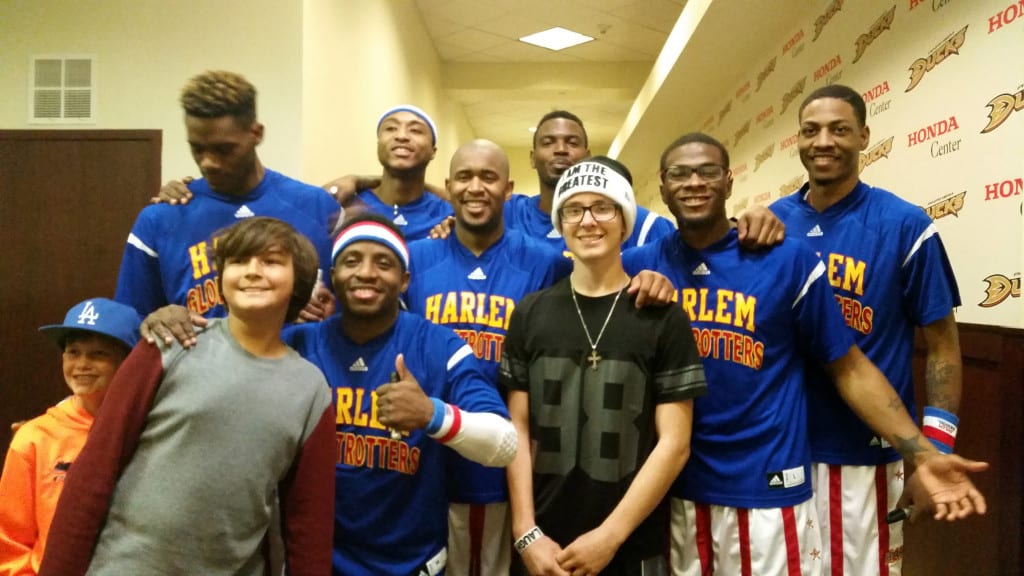 Anyone with a teen, especially a teen boy, knows how hard it can be to get them to smile, but this day? No problem at all! I didn't even have to ask. (Usually, it's like that video meme of the chimpanzee making a weird face that could be taken for a smile..there it is! No, wait, it's gone again. Stop making that face! SMILE!)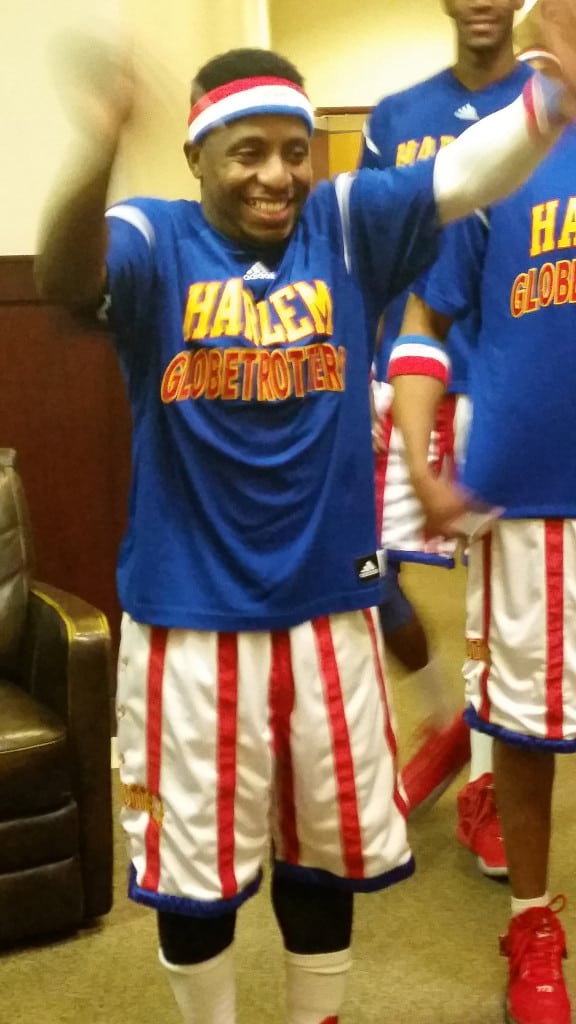 How do you not smile though when they come out like Too Tall did here, smiling and waving for the onslaught of our cameras? The whole group was so gracious to us all, taking photos, videos and signing autographs. My son had been so excited for this moment and it was even better than he expected. <Mommy sniffle moment.>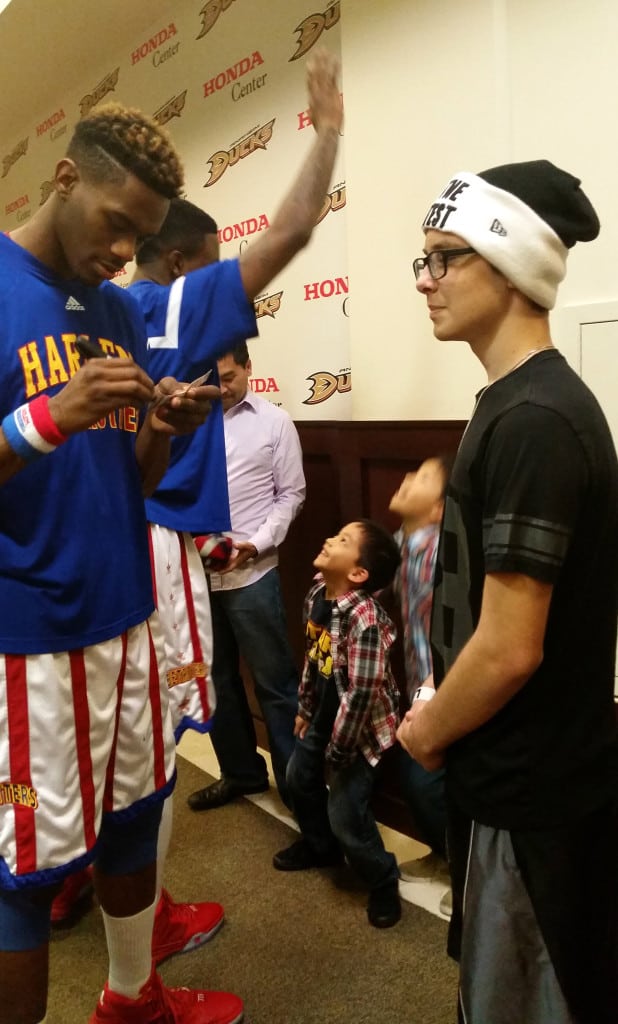 Viper signed his ticket for him, too. My older son jokingly told them to sign his forehead, and they're sadly not allowed to sign bodies, but it was a funny moment. He was even more into the game when we went back out for the third quarter, and he'd already been telling me all along "Mom, put down your phone! Watch the game!!" Sometimes he forgets that I need the phone for social media…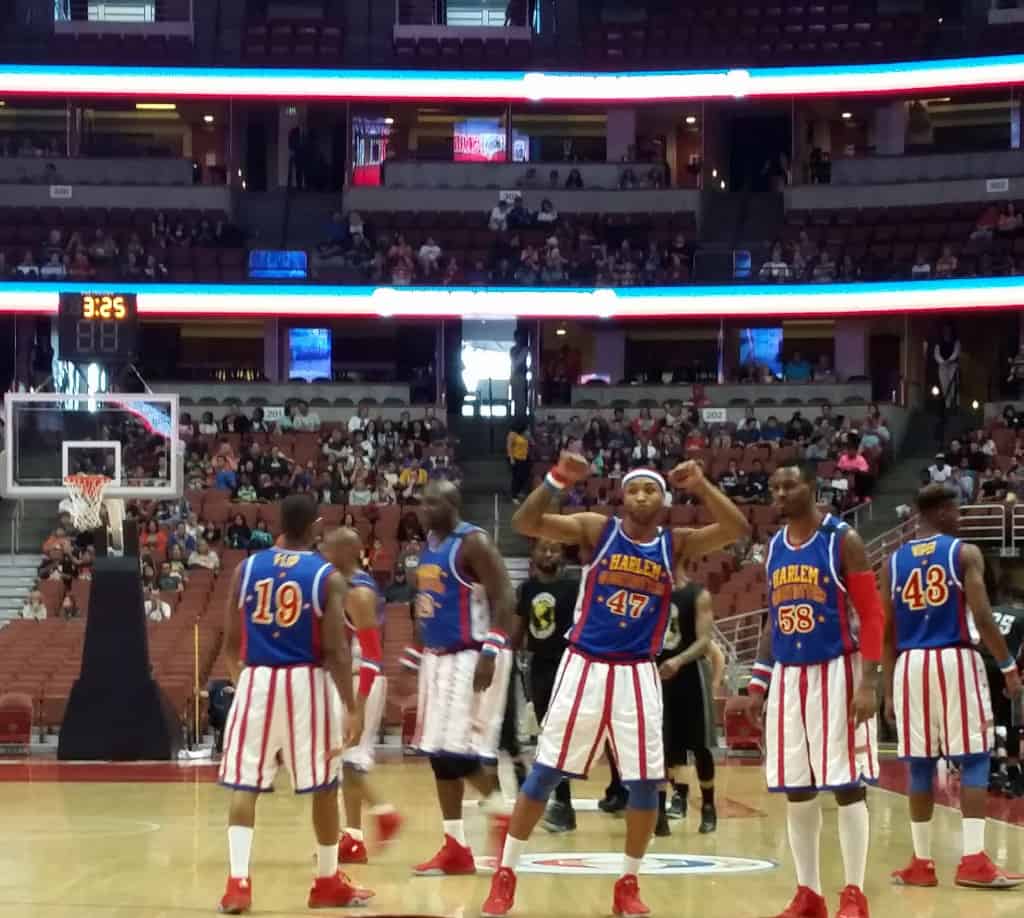 They put on such an entertaining show! There's never a dull moment. Sammi Jo comes out and gets the crowd ready pre-game, and even between quarters, there is always activity. The crowd interaction stands out — from pre-game to post-, the players and crew involve people from the crowd, and everyone's got a chance to get up and dance ("Y M C A….") or meet the players after the game to have them sign a full-size souvenir basketball, available for purchase all throughout the show. (We did that last time we went and it holds a place of honor on little dude's dresser.)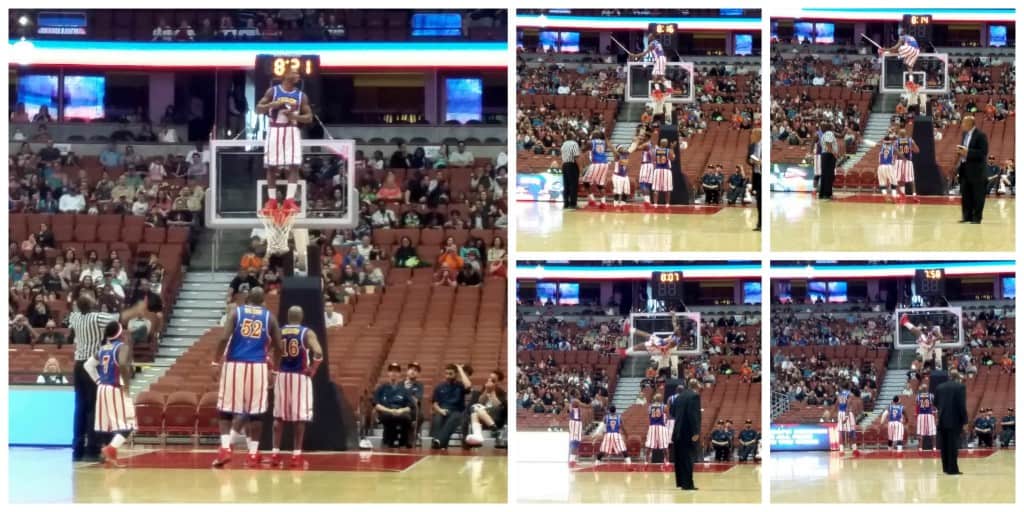 You can't help but laugh at their antics, while being impressed with their athleticism and acrobatic abilities. They're always moving, be it from dancing along the sidelines to scooting along the floor to laughing and joking with each other.
The Globies website has more information, and where to buy tickets in your area. If you're active on social media, tag them at the #Globies or #harlemglobetrotters; they are amongst the most hospitable, friendly and involved on social media. My son was getting a huge kick out of how many of the players and crew liked our posts on Instagram and Twitter, or follow them on Twitter, Facebook and Instagram for even more fun!