A few days ago, we went to see Disney On Ice's newest show, Frozen, at the Citizen's Business Bank Arena locally in Ontario. Just like any Disney on Ice show, there were a lot of smiling kids, roaming staff selling colorful cotton candy, Mickey Mouse popcorn, slushies in Olaf cups and swirling light toys….lots and lots of swirling light toys. Pre-show, a few skaters come out to get the crowd ready and before you know it, the lights go down in the seating areas while the purple and Frozen-themed lights on the stage come on. Then it begins…and every little child in the audience lets out a huge yayyyyyy…..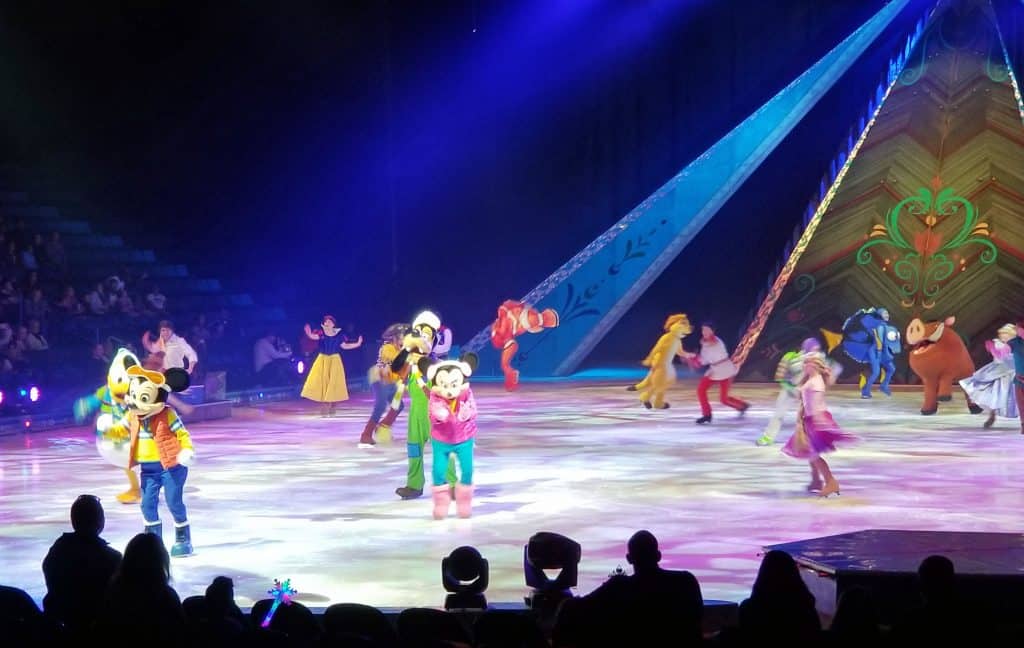 Frozen starts with beautiful music and ends that way approximately two hours later. (There's an intermission for about 15-20 minutes in between.) During those two hours, you'll hear all your favorite Frozen songs and the much beloved characters all take their place on the ice. It is also headlined by a wide variety of Disney characters from other favorite Disney movies, such as Mickey Mouse, Minnie Mouse, Timon, Pumba and all the Disney princesses and princes. It's not only fun to listen to but the colors on the ice are beautiful, so no matter your age, you can appreciate the show unfolding in front of you.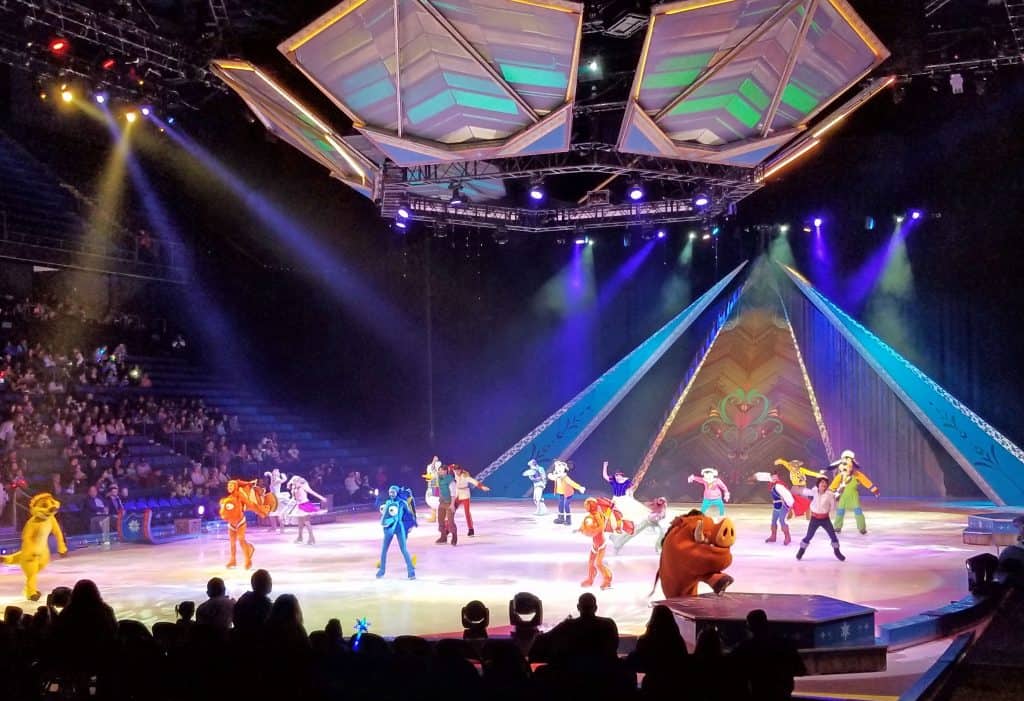 Disney does everything full-bore or not at all, so it's as entertaining as watching one of their many popular movies. The humor, the special effects and the surprise snow will keep you interested the whole time! (And if a little boy in front of you buys a Finding Dory spinning light and spins it wildly around, well, that'll keep you pretty interested, too!)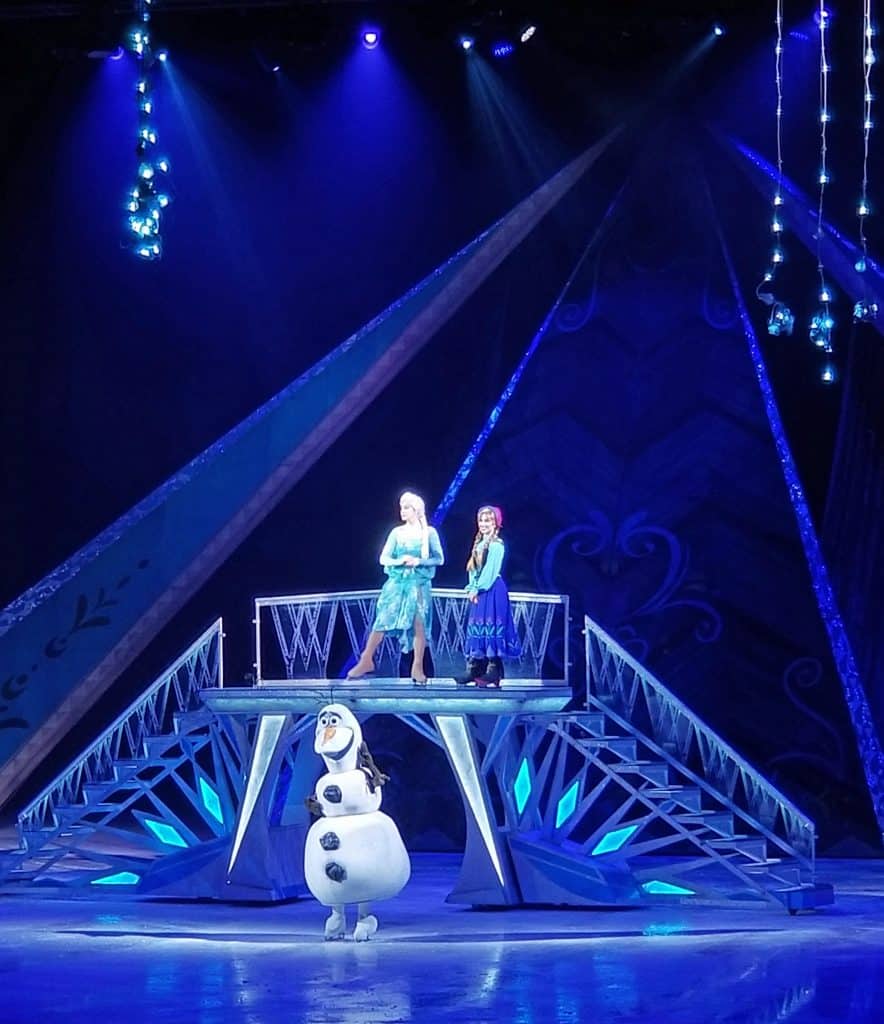 Thank you, Disney on Ice, for giving us a four-pack of family tickets to see the show! It was a special evening with two of my favorite little girls, one who sang and danced and the other got a fun case of blue lips from enjoying her Olaf slushie! (Adults, there are other beverages available for you to purchase!)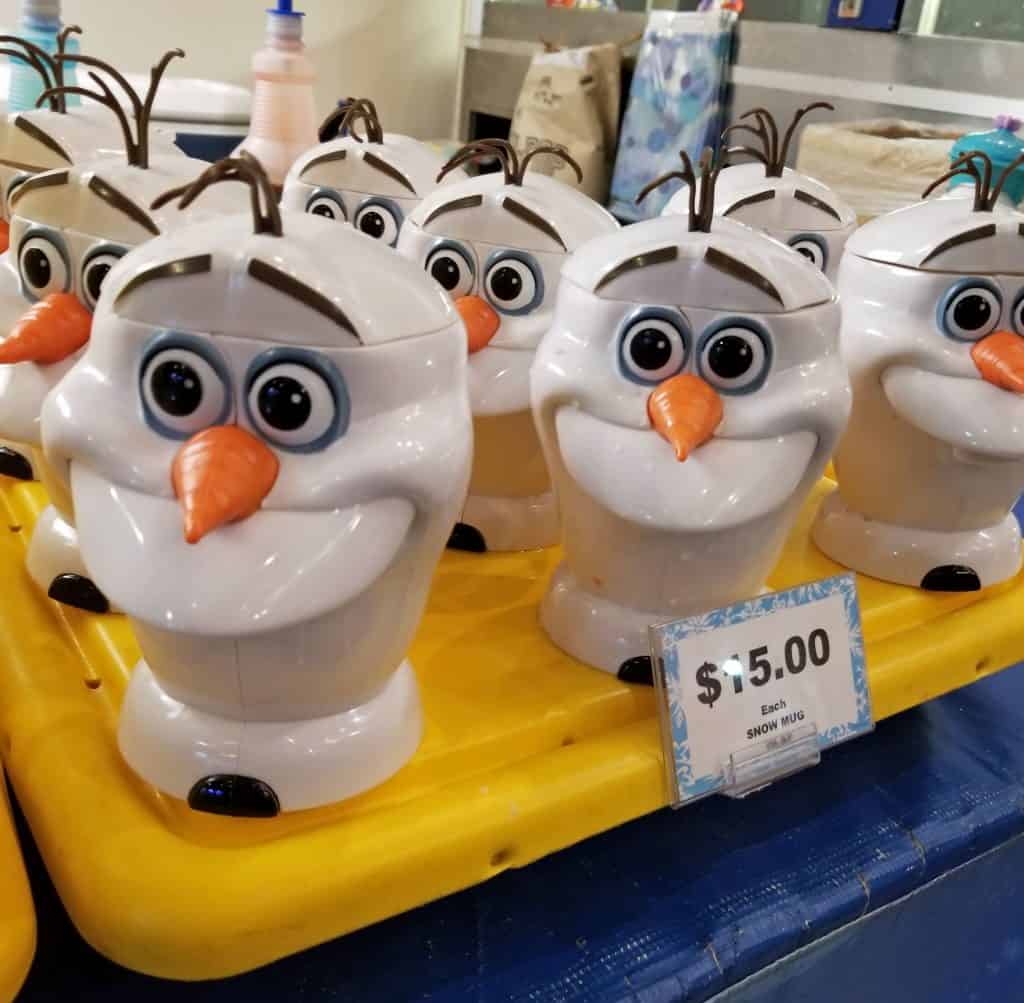 There's also a lot of Frozen and other Disney gear you can purchase!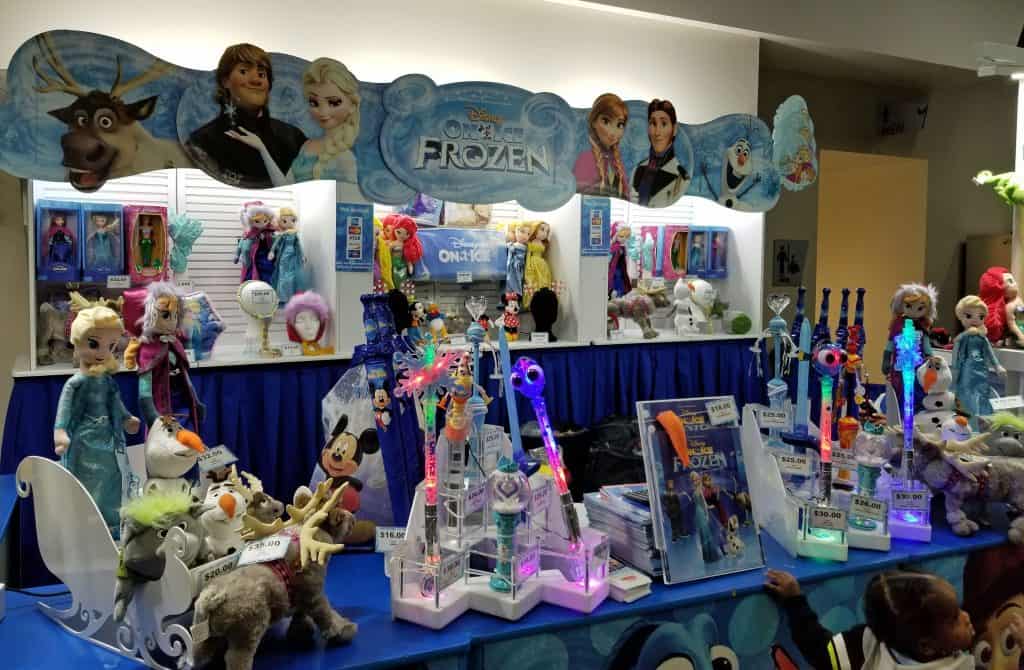 If you're interested in buying tickets, check out the Disney on Ice schedule — it usually rotates pretty quickly so there may be only a few days available in each location. They've moved on from our Ontario, California location, but they are still in SoCal for a while!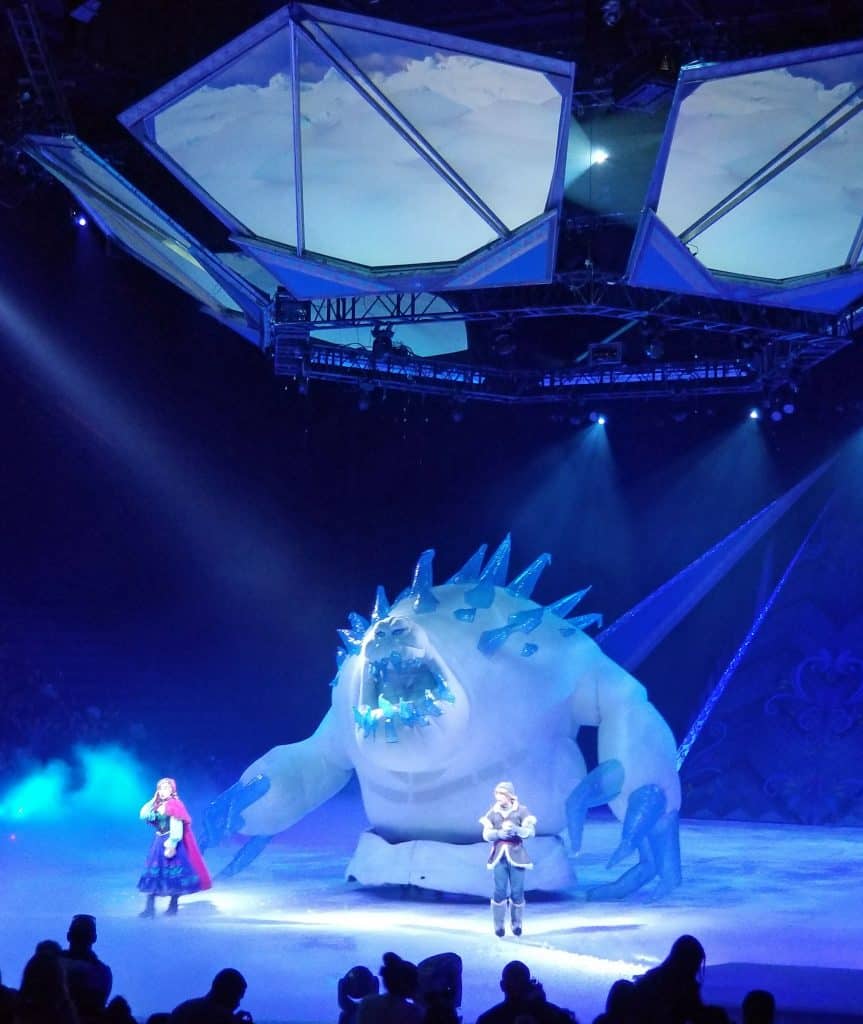 Have fun, and don't let it go too long before you buy tickets! <See what I did there?>