Cupcakes and wine — not something everyone considers when creating a recipe but when you're making a 'dangerous cupcake,' it's pretty typical. In fact, it often can't be avoided, so I was happy to be able to use the complimentary wine from Gallo Family and the sugar-free chocolate from Lily's Chocolate to create a yummy treat to devour next to the tree…glass of wine in hand, of course! (Thanks, Gallo and Lily's!! This was a really rough project, you know…)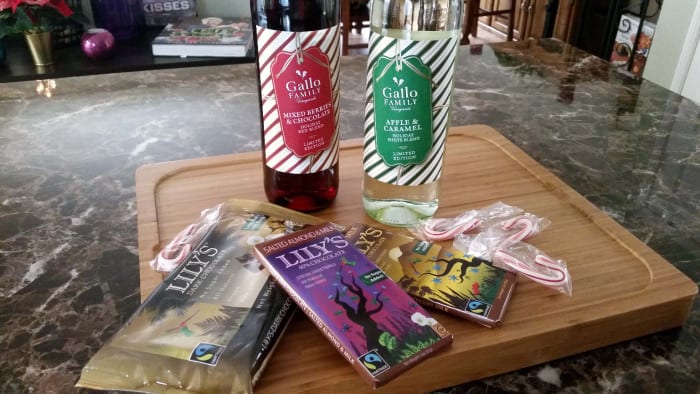 To make a dangerous cupcake, you don't need to pull out potions or anything that crazy, in fact. Infusing the batter or butter cream — or both — is sometimes all it takes. Creations can range from very basic to a whole lot of add-ins, depending on the people who will be eating them and the occasion.
This batch of cupcakes was made with a basic white batter and a regular butter cream recipe, doctored up to enhance the flavors of the stars of the show: the wines and chocolate. Cupcakes and wine never had it so good.
The white cupcake has the Gallo Family apple and caramel white wine in the batter and in the butter cream. It also has a caramel center, which plays off the caramel taste in the wine without going overboard.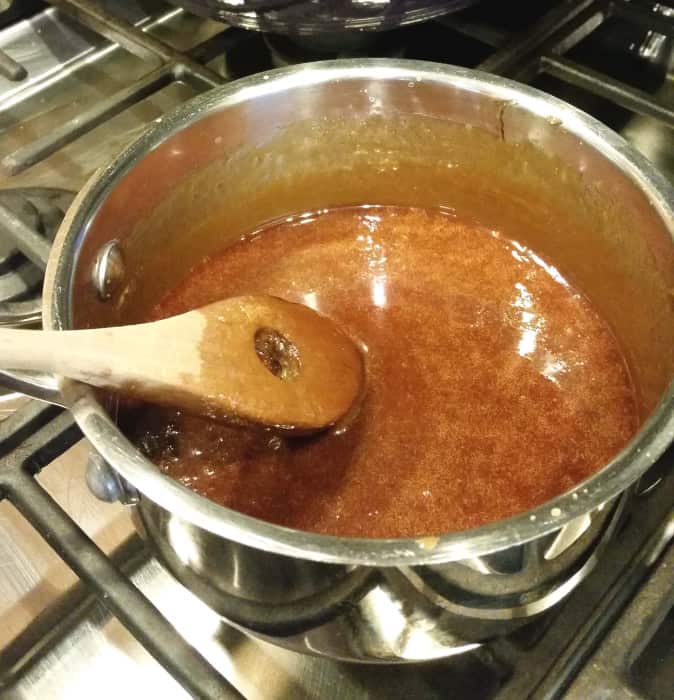 Homemade caramel. You can't go wrong here.
The other cupcake, the one with the gorgeous mauve-ish color, is the same white batter but with Lily's chocolate chips mixed in, and there's a decent amount (as in, at least 1/4 cup) of the wine in the butter cream, which gives it not only its beautiful color but a nice berries and chocolate taste.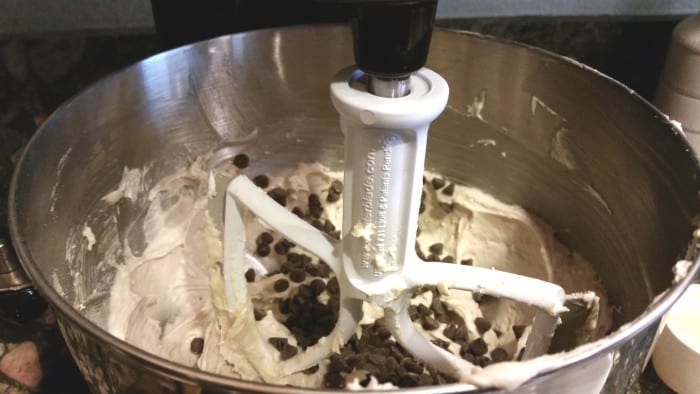 What a great pairing, right?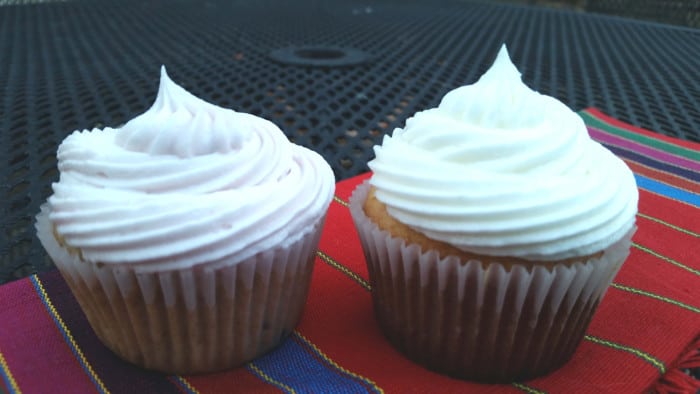 Gallo Family wines offers these two holiday wines and trust me, you won't want to just use them in your baking..though you totally could. We have enjoyed both by the Christmas tree and I may or may not have a small glass of the remaining Berries & Chocolate next to me right now. It is the eve of Christmas Eve, after all. Both wines have amazing flavor and I think I'd have to pick the red as my favorite, though I won't say no to a glass of either! The red has a berries taste initially but the finish is a smooth chocolate. So good.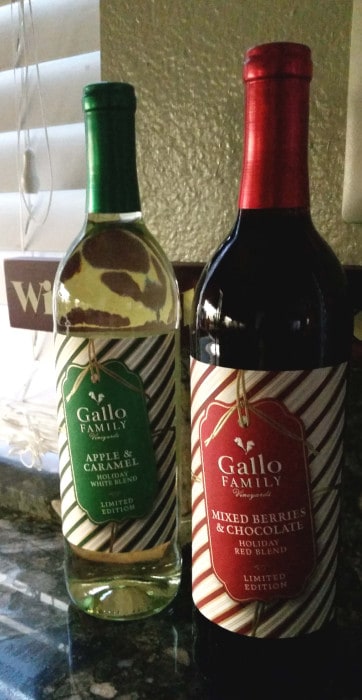 Speaking of chocolate, Lily's Chocolate is sugar-free. Given my interest in fitness and keeping my weight down, that's important, but finding a good sugar-free option has been hard. With the Lily's, no one knew the chips had no sugar! I was handing them out to the kids in the kitchen and no one was the wiser. Lily's also makes bars and they sent me both a creamy milk and a salted almond & milk to try. What a treat to enjoy these after a long day of work then shopping! They are Stevia sweetened, all natural and non-GMO, and as I've posted about many times before, we really try to avoid artificial ingredients and added unnecessary preservatives, sugars, etc. It's not always possible, but we pick and choose and do what we can. There are always things we'll eat/drink and other things where we hunt for a better option, and now we have one for chocolate!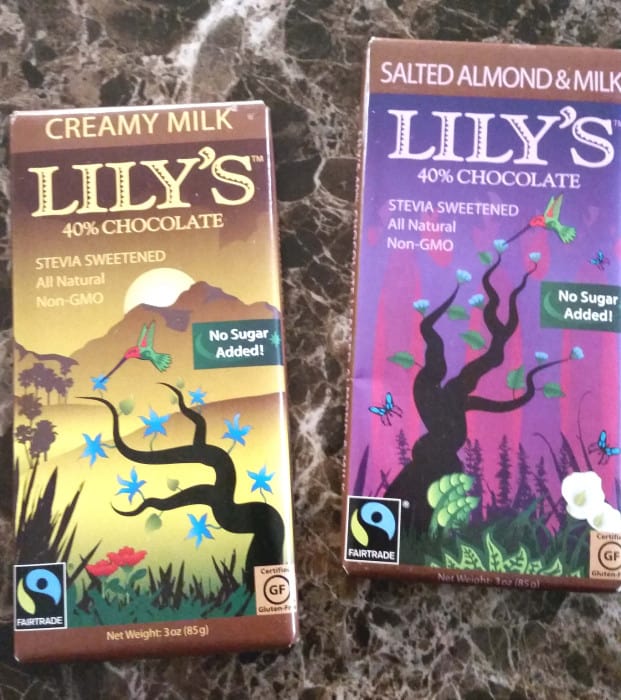 For more information, visit their websites (linked above) or follow them on Twitter at @GalloFamily and @LilysSweetTweets. Then grab some chocolate and a glass of wine and relax. I may just go and do that now! (And with New Year's Eve almost here, be careful and drink responsibly! We have a key jar for guests that evening and we usually do an overnighter. Fun and safe!)