Valentine's Day is coming up quickly, and like every other holiday, we make a big deal of it.
Wreath for the front door? Hung earlier this week.
Treats and decorations bought to surprise kids with on Valentine's Day morning? Bought and hidden.
Plans for the husband and I? Going to the Queen Mary aka the Love Boat.
Outfit for the day? Hmmmm, no, not there yet. Maybe that morning I will decide. Ideally, I'd go shopping but the way this week is shaping up? Won't happen!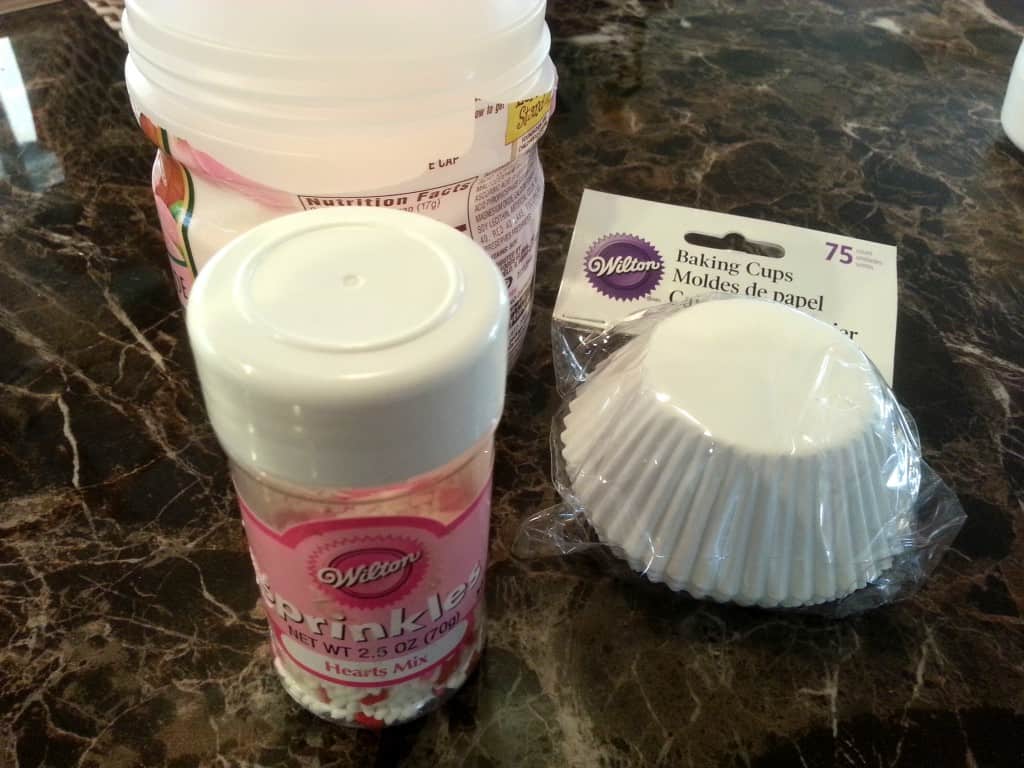 I even have one of our treats made and displayed: Pink Lemonade Cupcakes! These are a favorite around here, and when you have four kids, it's not always easy to get everyone on the same page but these cupcake babies made it easy. Who doesn't like lemonade? It's tart. It's pink. It's got a tinge of strawberry flavor AND they are a perfect blend of cream cheesy goodness mixed with the traditional buttercream we're fond of.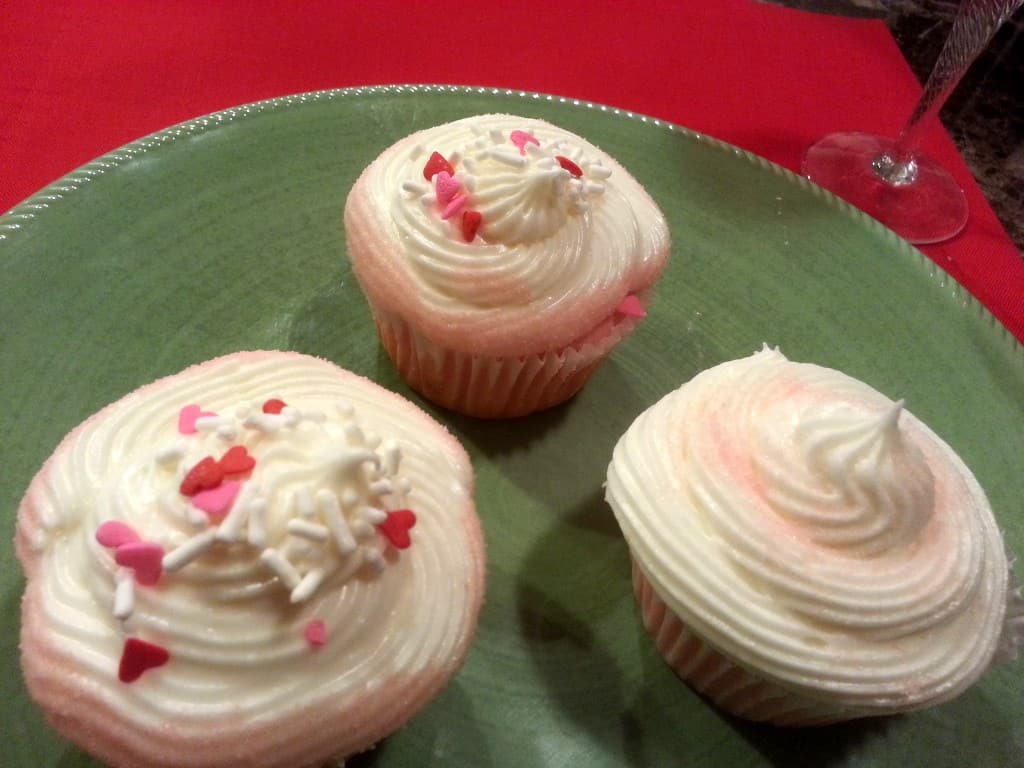 Baking, for our family, has been an exploration and led us into some new opportunities but we also enjoy it. Making cupcakes can be a family affair. Instead of having mom standing at the mixer, then running to the oven then doing all the decorating because there's only one big item and you want it to be consistent, cupcakes can be broken into stations, or steps. Have one person work on the batter, another fill the cups, another work on the frosting, and then everyone can join in on the decorating. Want to change it up after you've decorated half? Throw some blueberries into the food processor or mixer, depending on the consistency you seek, and put them in the rest of the frosting. You'll end up with a nice blue tinge and a lemon-blueberry product that everyone will like. (My word of advice: if you add fruit, like we did, be prepared to add another cup or so of powdered sugar, as the juice can soften up the frosting and make it unable to hold a shape.) Having a cupcake catering business is a natural by-product for a family who likes to bake together and get creative, so cupcakes like these Pink Lemonade Cupcakes are always going to be a favorite!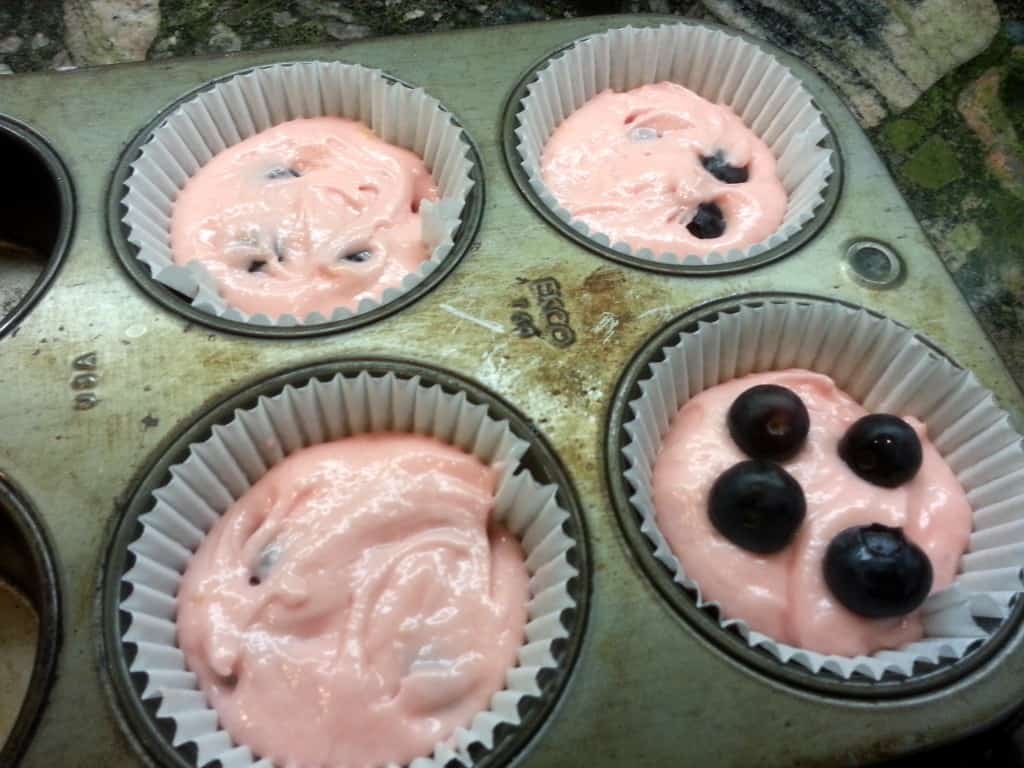 These cupcakes are surprisingly easy to make. It actually starts with a basic white cupcake batter recipe, I created,  but I never leave things basic. I throw in little tweaks like buttermilk instead of regular milk, and a different extract or an extra egg white. The secret to this batter is that it has FIVE egg whites in it. I know that sounds like a lot but when you whip them up and fold them in, you not only see the batter expanding with air but it turns into this beautiful texture and color.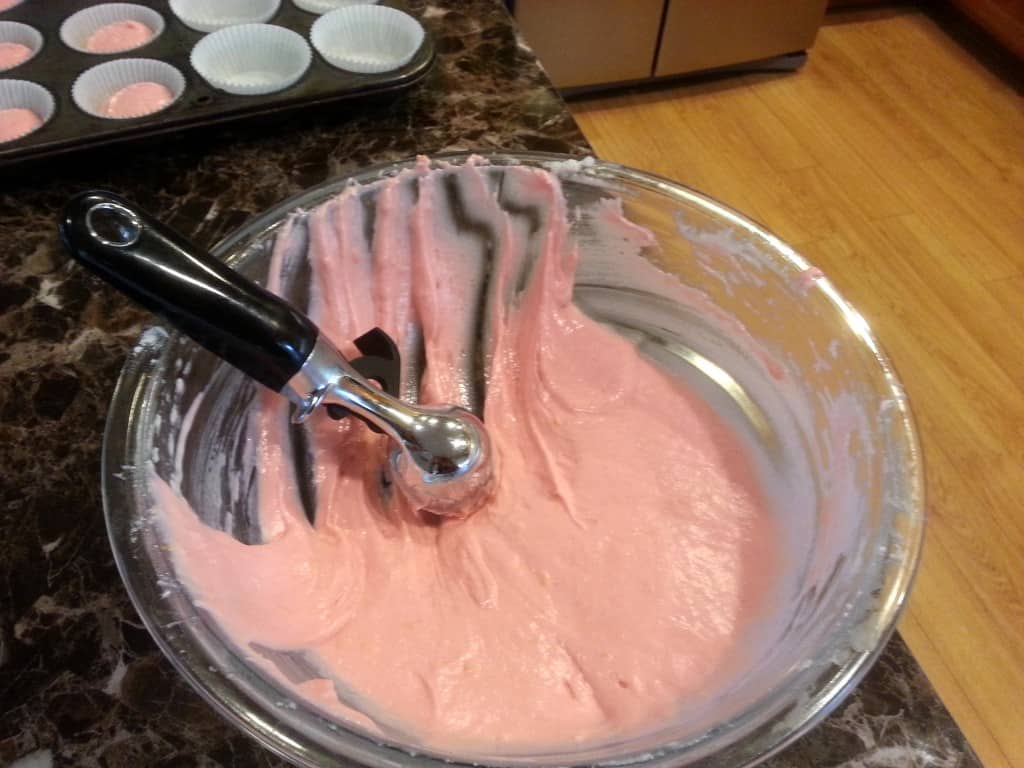 Then to change it up, instead of half of the sugar, I used the Country Time Pink Strawberry Lemonade powder. You may want to sub in less of it, as it's pretty potent, but we're a hearty bunch of tart-lovers so we wanted it to really pack a punch. It worked!
One more secret I will share: if you have a batter mixed, including the egg whites, and then determine it's not sweet enough, put the additional sugar (or lemonade powder) into a small bowl with a tablespoon of warmer water. Dissolve the sugar/powder first, then mix it in with the batter in your bowl. It doesn't get grainy and it incorporates properly.
Aren't they pretty? We had a little fun with the sprinkles, and they remind me of a white-chocolate covered Valentine's Day strawberry, the ones covered in similar heart sprinkles! With the lemonade powder also having strawberry flavor, it's a little bit of a play on their decadent berry dessert, but with a whole lot more calories and fat than the strawberry. There's room for both on Valentine's Day, right? Life is all about healthy indulgences and enjoyment, and fruit dipped in chocolate can never be wrong…just like a good portion-controlled cupcake. Stop at one cupcake and it's all good!