Devon here with my interview with the cast of the Lion King!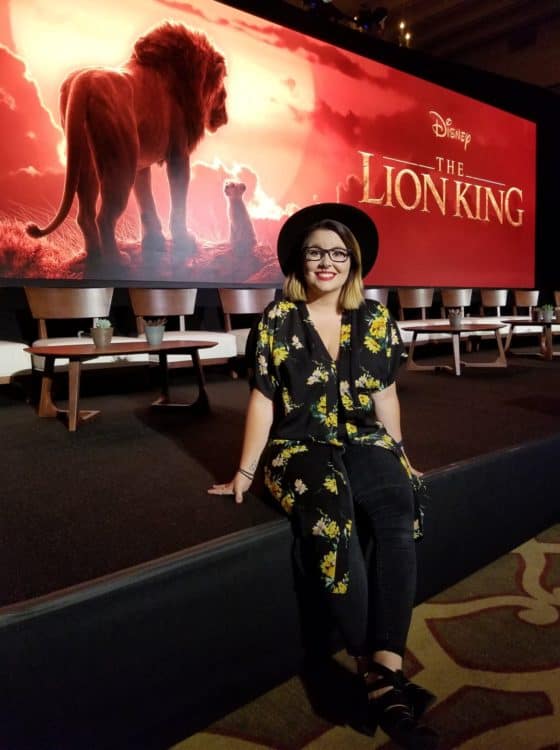 Last week, I was invited to Beverly Hills to attend the press conference for Disney's The Lion King. The original animated film from 1994 was, and still is, a favorite of mine, so seeing this remake come to life was especially exciting for me.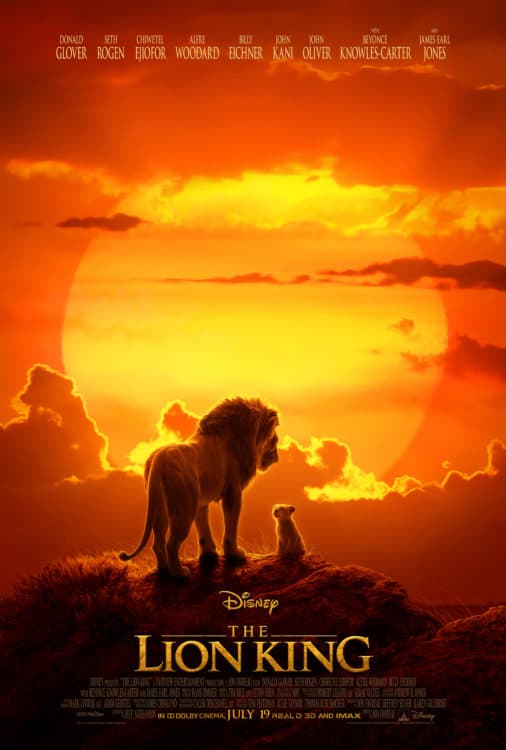 I'll also be posting a review for the movie itself on opening day, this Friday, July 19th, so be sure to keep an eye out for that! Until then, I'm here to tell you about the junket.
The talent participating included:
Donald Glover (voice of "Simba")
Seth Rogan (voice of "Pumbaa")
Billy Eichner (voice of "Timon")
Chiwetel Ejiofor (voice of "Scar")
Alfre Woodard (voice of "Sarabi")
Keegan-Michael Key (voice of "Kamari")
Florence Kasumba (voice of "Shenzi")
Eric Andre (voice of "Azizi")
John Kani (voice of "Rafiki")
JD McCrary (voice of "Young Simba")
Shahadi Wright Joseph (voice of "Young Nala")
Director Jon Favreau
Composer Hans Zimmer
Lebo M (African Music Consultant / Performer)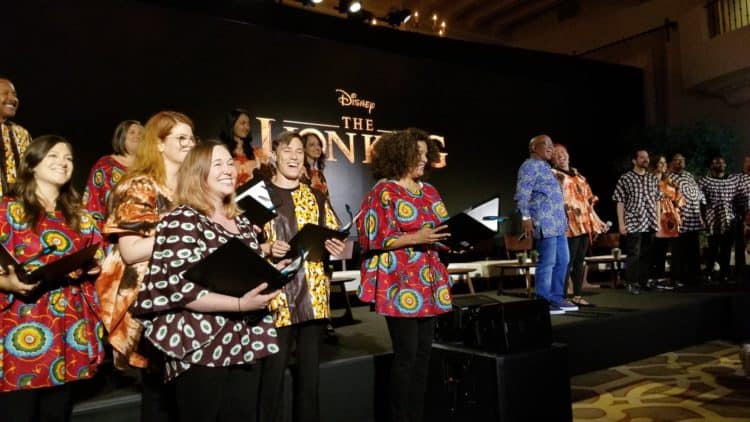 When the conference first started, we were beautifully welcomed by Lebo M and Clydene Jackson, along with an amazing choir, performing The Circle of Life. Clydene was one of the original soloists in the 1994 production, and returned for the 2019 production as well. The rest of the choir was part of the voice cast for this film, as well!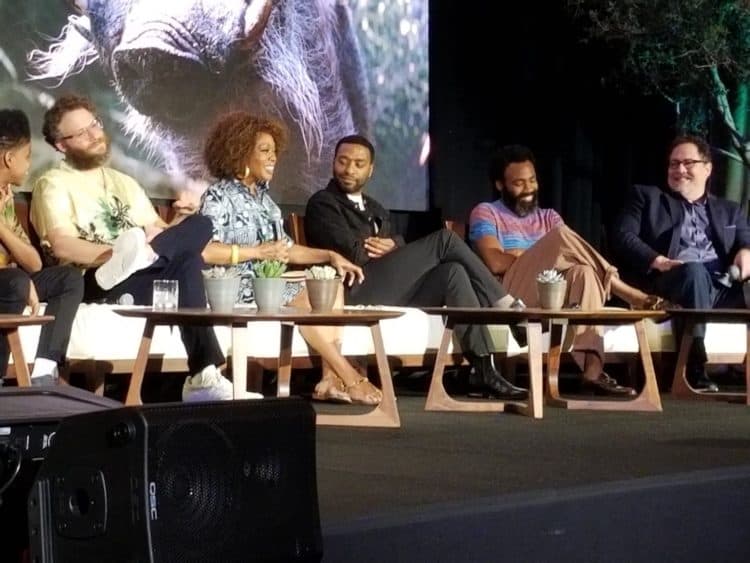 Then we were introduced to the members of the cast attending. Pretty soon after introductions, the moderator asked Donald Glover what he had told his son before seeing the movie. Donald responded,
"I didn't tell him anything. I really didn't. It's his favorite movie. I was like, 'Oh, I'll just wait until he gets there.' But somehow he found out about it. He was just like, 'Oh, the one with Beyonce!' And then during the movie, he's like, 'Oh, dad's in it too. This is great.' Bonus, y'know."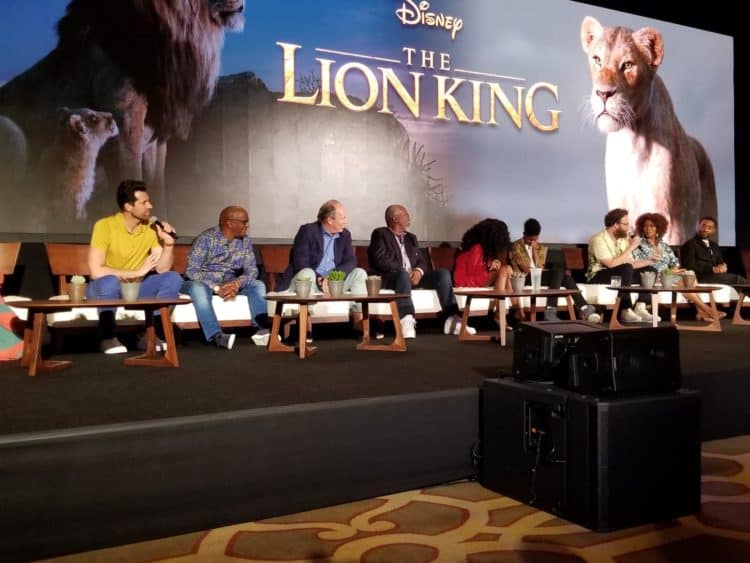 A bit later on, the moderator had asked Seth Rogen and Billy Eichner how they went about their dialogue; how much was scripted versus how much was improvised. Seth ended up explaining how they were actually together every time they recorded, and Billy stressed that he couldn't have imagined any other way to record those scenes.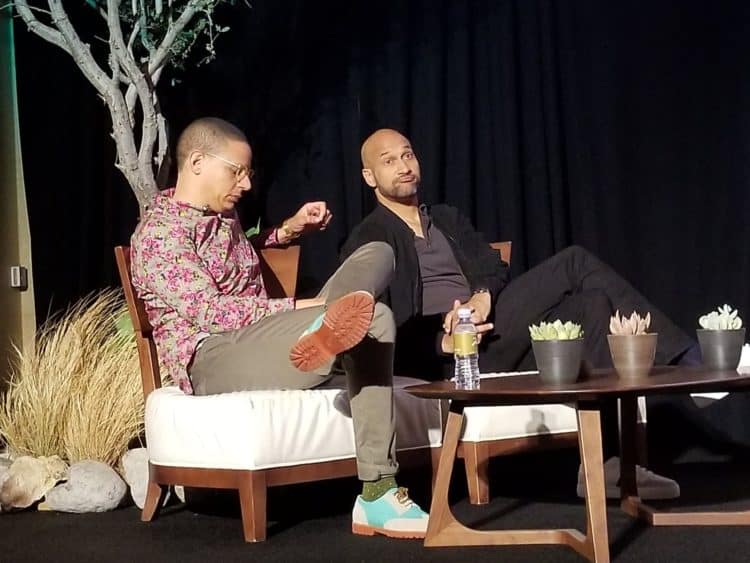 Speaking of pairings in this movie, the conversation moved over to the two hyena followers, played by Keegan-Michael Key and Eric Andre. The moderator asked how they got that dynamic built between the two of them, and Eric explained,
"He's incredibly talented and really, really easy to work off of. And he is a selfless altruistic talent, which is rare. So I was in good hands."
Keegan then followed, explaining how Jon "has an encyclopedic knowledge of all different types of comedy," and that really helped for the actors to see exactly what Jon wanted to be portrayed in different styles of comedy.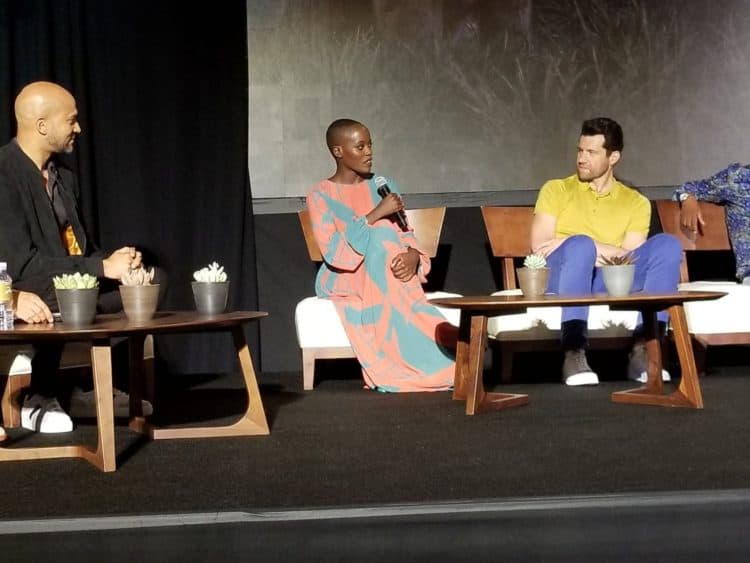 Moving on to the lead hyena, Florence Kasumba was telling us how she had played Shenzi in the broadway adaptation in Germany, so getting into a black box room with Eric, Keegan and JD on her first day helped her to really get the feel of the role. JD jumped in, explaining that in the black box, Florence became so immersed in her role that JD was honestly scared!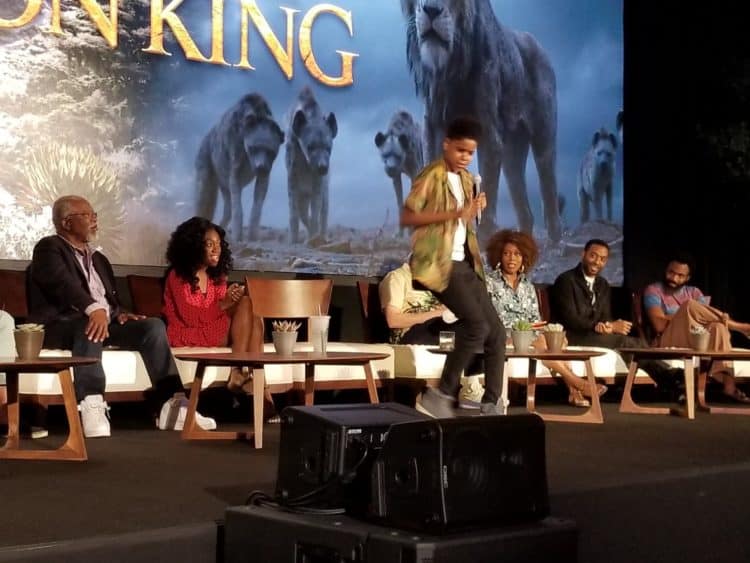 Being able to attend this press conference with the cast of the Lion King was really the opportunity of a lifetime. This movie was absolutely incredible, and I can't wait to tell you all about it on Friday!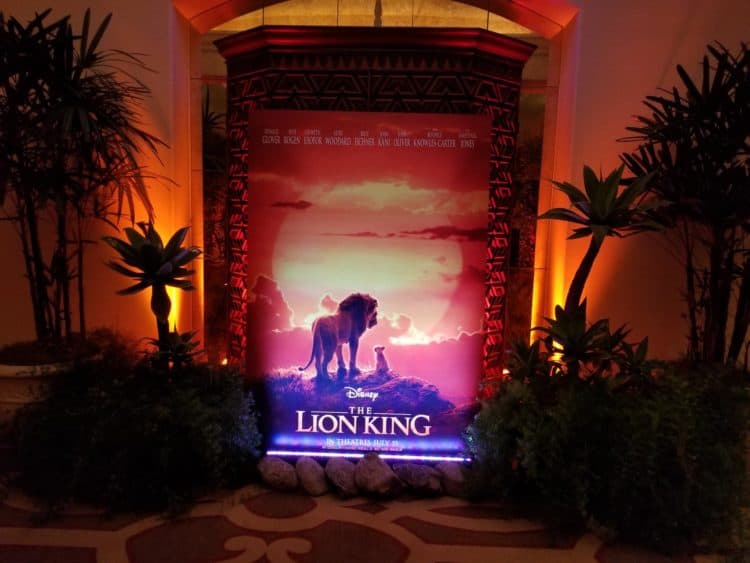 Remember, opening day is this Friday, July 19th, so be sure to get your tickets now so you can go see The Lion King! If you haven't watched the trailer yet (and if you haven't, then why not?), then check it out below!