Charlie's a hero in our house. He's my son's best friend, he can sense illness or sadness in someone in a matter of seconds and he just wants to love you. He's 80 pounds of snuggles, as he leans on you — but only after you pass the Charlie smell test. He will sniff and sniff until he's satisfied. Then after you've given him some pets, he walks away, lays down and promptly falls asleep. Snoring. Loud.
Because we love him so much, we want to make sure he has only the best of food and treats. I was recently sent complimentary samples of a new treat, in exchange for telling you about it, and they are a huge hit with Charlie! (This post is sponsored by Vita Bone.)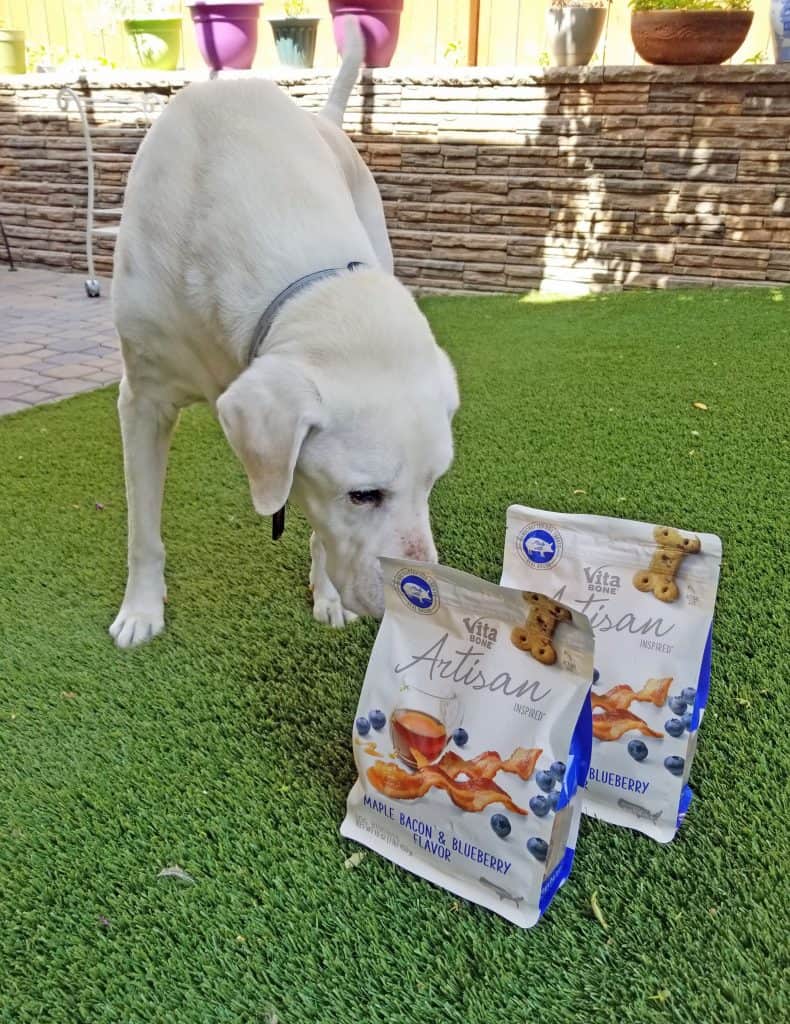 Charlie's new favorite dog treats are the Vita Bone® Artisan Inspired® Biscuits. First, they pass his smell test. If they didn't smell good, we wouldn't be able to go any further. (It's good they're really easy to find at Walmart, in-store and online, and other select grocery stores. He wanted more than a couple when he first tried them.) These kitchen-inspired treats are made with real fruit, veggies and meat — and without soy, corn, by-products and artificial flavors — so I feel good about giving them to him. They are also sourced and made in America by a family-owned company.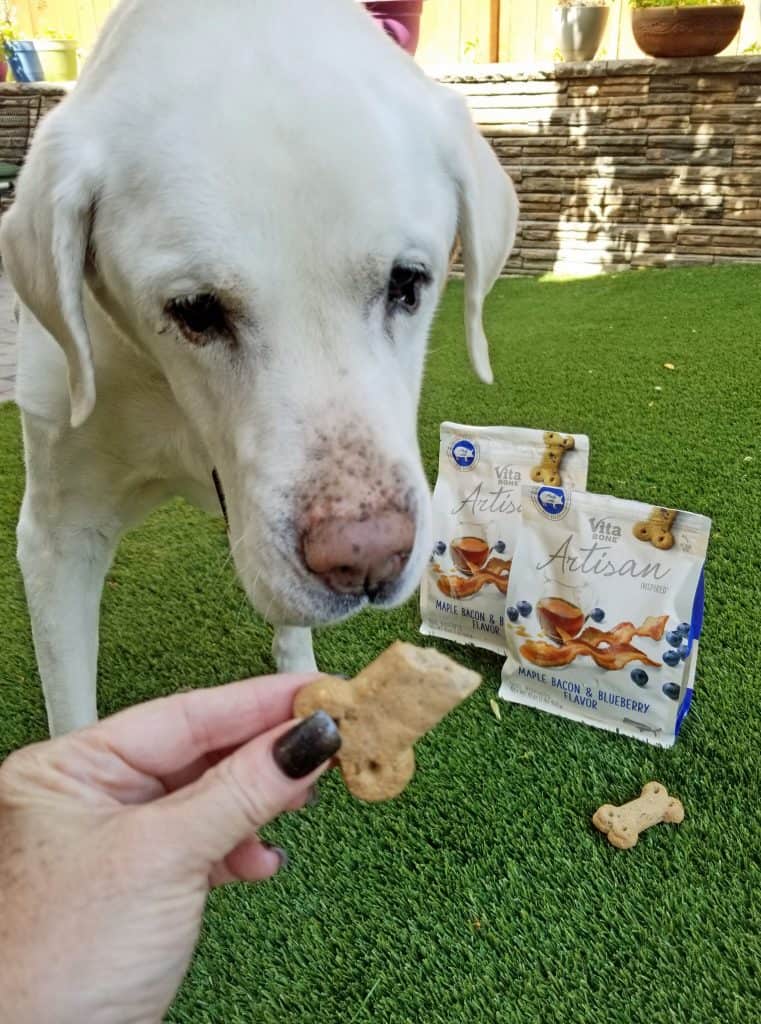 If you've read around my blog before, you know how important our dogs are to us. We've got a Yorkie with pretty serious long-term health issues, who is also blind, and Charlie's completely deaf now at the age of 11. It can be a challenge when one can't hear and one can't see! Because we want to give them the best of lives and keep them around us for as long as possible, it's important to make sure that what we give them is something that is not only good for them but also tastes good. We humans know that veggies are very healthy for us, but if they don't taste good, we're less interested, right? Judging by the smell of these Vita Bone Artisan Inspired Biscuits, they must taste great! The smell is appealing even to me!
We tried out the Maple Bacon and Blueberry Flavors…and by we, I mean Charlie, but I did my share of smelling them.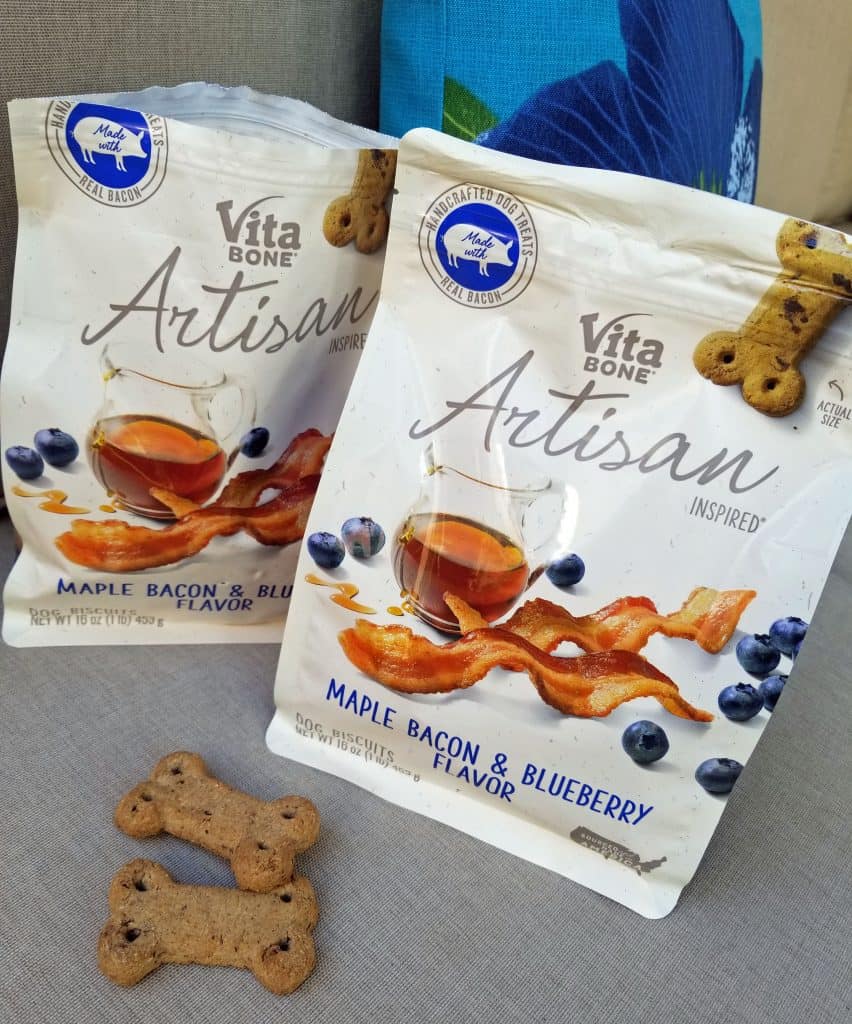 See, Charlie liked it, too.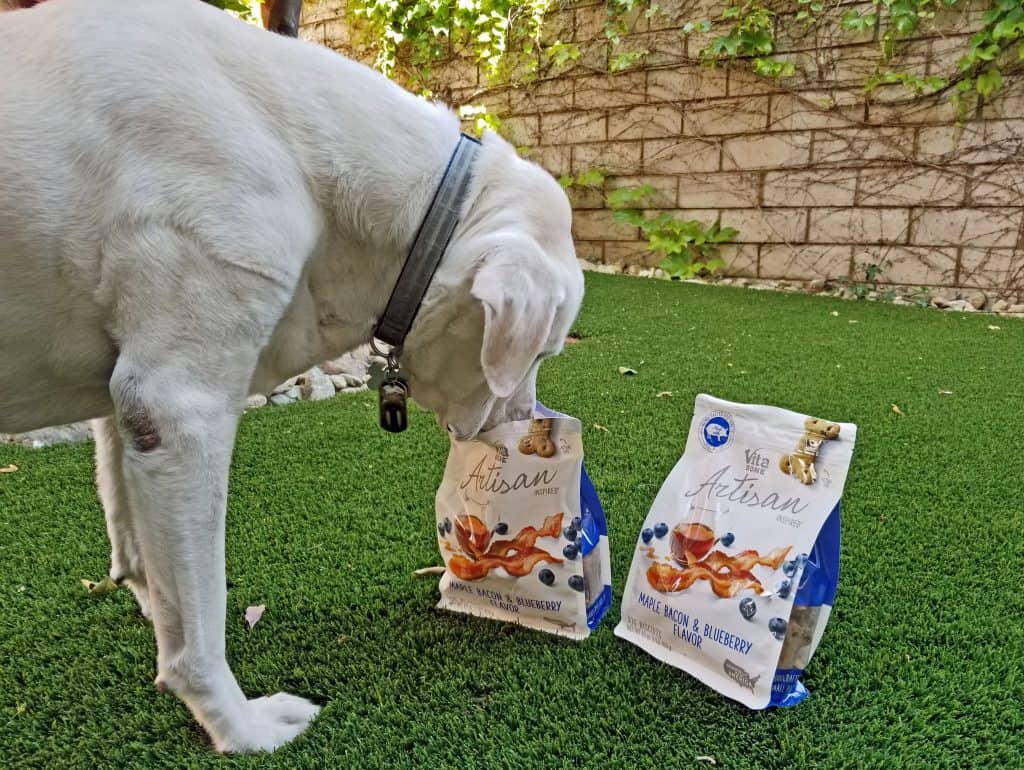 Go visit their website to learn more or find a store near you to go buy them! Before you head to the store, print a coupon to save some money. Indulge your senses by giving them a try — let me know what you think! Take a photo of it and share it on my Facebook page when you open it up for your dog to inspect! That's actually a nickname we have for Charlie…Inspector Charlie, said to the tune of "Inspector Gadget." The things you do when you love your dog, right?
I'm sure your dog is going to love the scent and taste as much as Charlie does!