I remember when I was young, watching Disney movies with a big bowl of popcorn. The original Dumbo came out well before I was born, but I remember the movie vividly…especially the pink elephants on parade scene. It was a whimsical break in a movie that had me on a rollercoaster of emotions….and I loved every second of it. Disney's new live action Dumbo, directed by Tim Burton, is no different.
In fact, I like the story even better.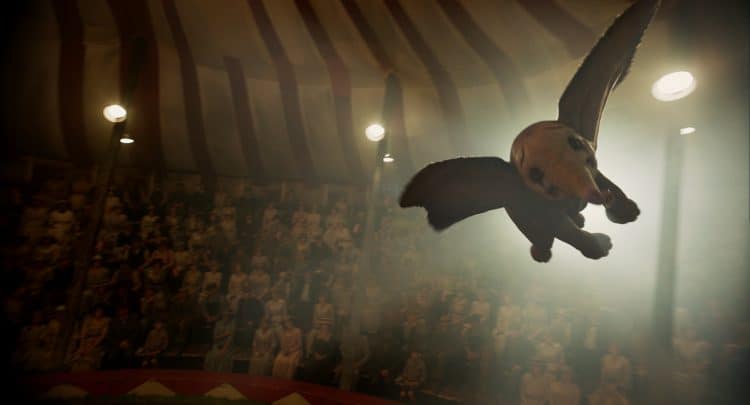 Dumbo, aka Baby Jumbo, is the big-eared baby of Jumbo, a popular elephant in a traveling circus. When Jumbo reacts to the harassment of a rough circus handler, she is separated from her baby. The baby is made fun of for his big ears and quickly is nicknamed Dumbo.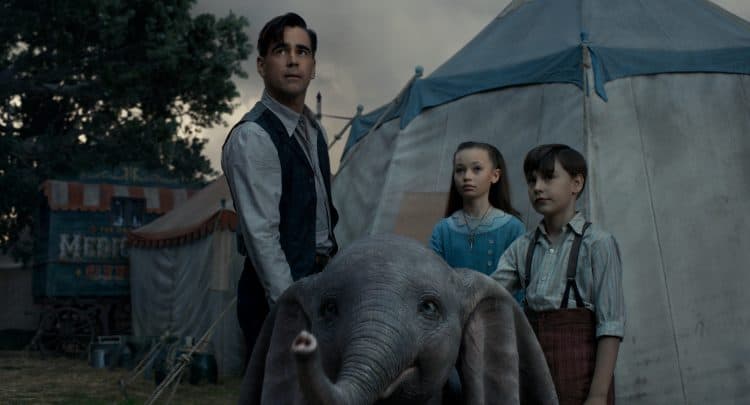 When Holt Farrier returns from the war, missing an arm, he has to rebuild the relationship with his two children as his wife died while he was gone. Farrier can't take on the same role he had before, as the horses are no longer part of the show, so he and his two children take on new roles. Baby Dumbo becomes the focus of the children, and big things happen when the adorable but lonely little elephant is given some special attention.
Add in a feather and a spontaneous sneeze, and the kids learn exactly what Dumbo can do that no other elephant can: FLY.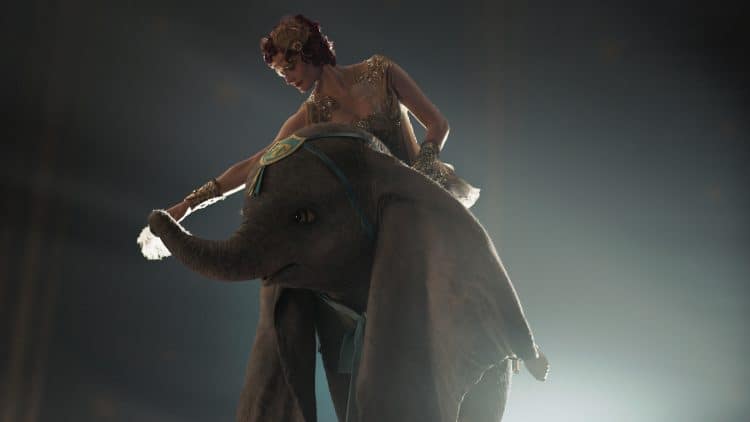 Dumbo, fly with me! It's one of my favorite phrases in the movie, as Collette (Eva Green) performs with Dumbo under the big top. Things don't go perfectly though, as Mr. Vandemere (Michael Keaton) isn't the nice guy that he initially seems. When he and Medici (Danny Devito) partner up, things go awry and Medici's hopes are dashed when he realizes what is going to happen.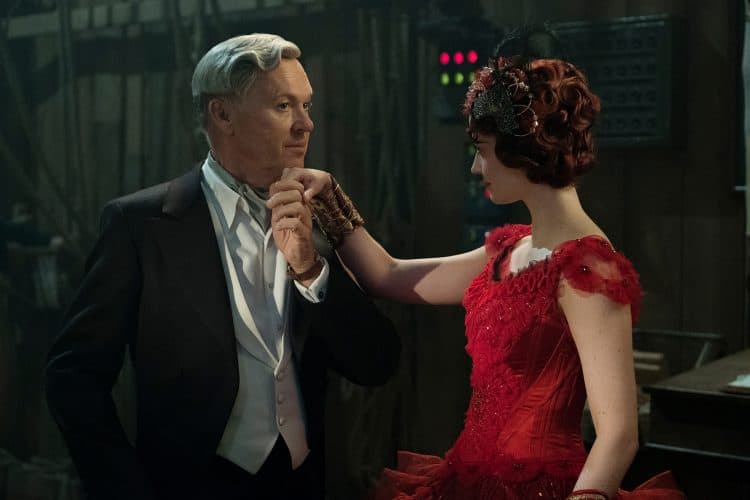 You'll have to see the movie to know what happens, but as always, Disney magic brings these characters to life in a way no one else can. The movie runs 112 minutes but it feels faster. The colors are frequently dark and while not dreary, they evoke a feeling of melancholy, so befitting of Dumbo's situation.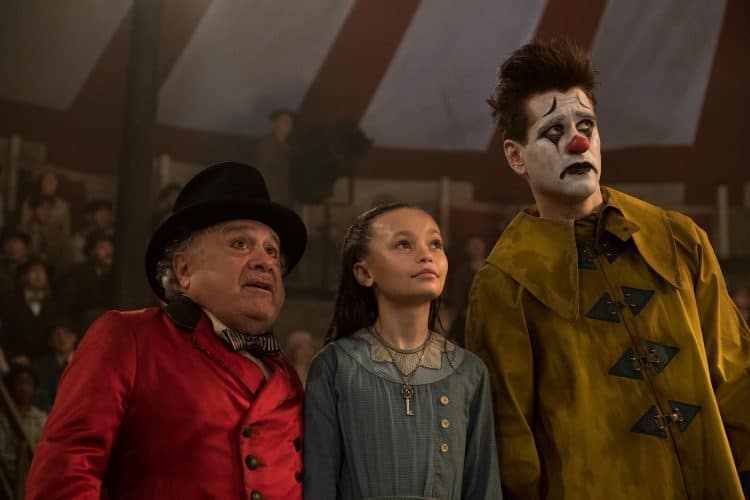 For me, the message of being yourself stuck out, but there's also the focus on starting over and not giving up. Good intentions don't always go as planned but we learn from them and move forward. Surprises pop up but our reactions to them allow us to roll with them, think and find a new direction using what we have before us.
The new live action Dumbo has a talented cast (which you can read more about here on my post about my interview with the Dumbo cast) but Dumbo, a digital character, steals the shows. His big eyes and adorable ears, less floppy than the animated version, grab your heart from his first scene. We yearn for him to reunite with his mother and for them all to be treated better.
Dumbo is a movie for all ages, and while there is no violence, the scene with the rough circus attendant and the mother made me cringe. The dark scenes may be a little scary but the characters shine and balance it all out. If you're a Disney fan or just want a fun movie night with the family, go see Dumbo!