Fly with me, Dumbo!
Dumbo, Disney's newest live action movie, hits theaters on March 29 — are you ready to be immersed in one of the older, beloved Disney animated animal stories?
I had the chance for an interview with the Dumbo cast, so I'll share their insight and stories here but I've got a review post that will be going live on Friday morning. In the meantime, I will say this:
Disney magic strikes again.
You WILL believe an elephant can fly after you see Dumbo.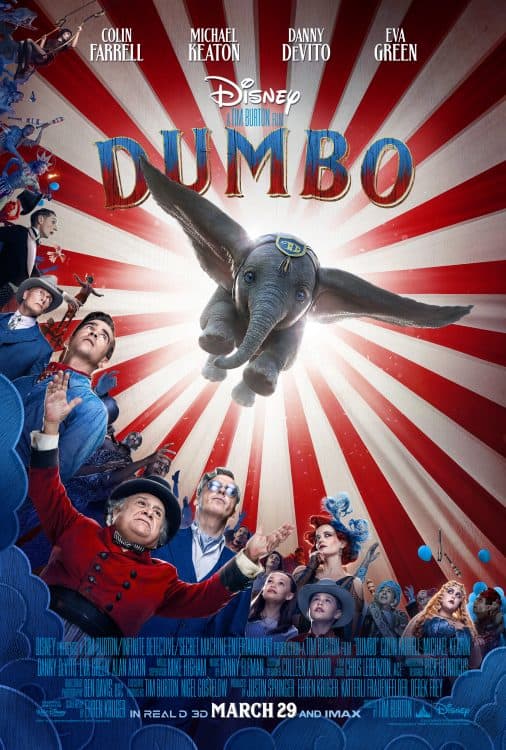 The press conference was filled with so much talent, it had to be broken into two sections. We learned a lot from each group and there was a LOT of laughter.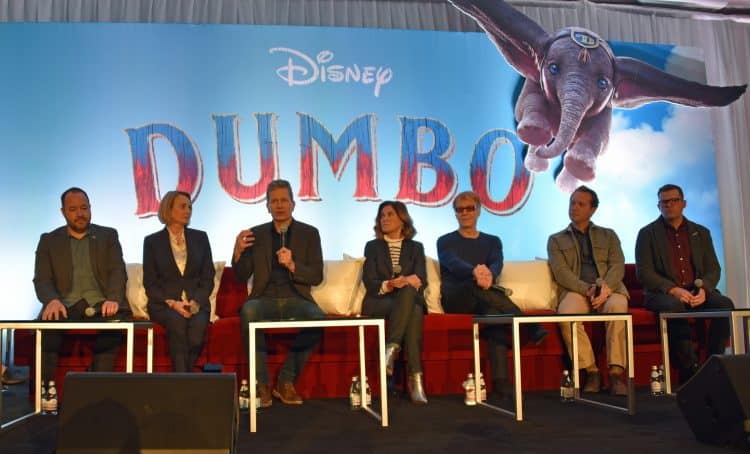 Press Conference #1:
· Composer Danny Elfman
· Costume Designer Colleen Atwood
· Production Designer Rick Heinrichs
· Producer/Screenwriter Ehren Kruge
· Producer Justin Springer
· Producer Derek Frey
· Producer Katterli Frauenfelde
Danny Elfman. What can I say. I'v been a fan since his days with Oingo Boingo. I've listened to his music too many hours to count and I introduced the kids to it early. Seeing him in person was pretty amazing.
One thing that Danny really expanded on was the composition of the music based on the need for Dumbo to soar, despite part of the story line being heartbreaking. He shared that he really excels in a musicality if the story has sadness to it, yet he can make it uplifting and unique. Hence, Dumbo doesn't just fly, he soars. All of this success of quirkiness and silliness and emotion? It works. (And before all of this, Danny hadn't even seen the original Dumbo!)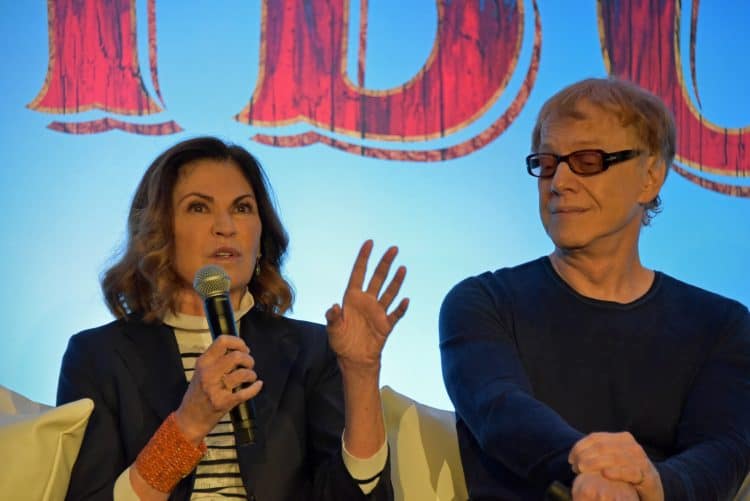 The person who got the most questions in this portion was Costume Designer Colleen Atwood. Matching the attire of the cast to the dark scenery of the circus tents and Dreamland was quite a challenge, but she pulled it off, all the way down to Michael Keaton's wig and pin-striped suit. (Someone did ask him if that was a nod to Beatlejuice, and while it wasn't intentional, he liked the reference! That man can laugh!) Colleen has worked with Tim 11 times, including Dumbo!
Speaking of number of partnerships, Tim and Danny have that beat; they have worked together 17 times now! Danny said that despite what others would guess, he feels working with Tim is easier than working with a lot of other directors, as his mind is 'strange and interesting.' Makes me want to buy Tim a beverage and sit down to listen to him talk even more!
A question I think we all wondered is: what is it like creating the look of a Tim Burton film? Basically, they worked together to do the research of the time period and history, then Tim Burton comes in and sweeps it all aside so you can put it back together as a Tim Burton film. (We all know that his films have a similar feel, despite all being completely different.)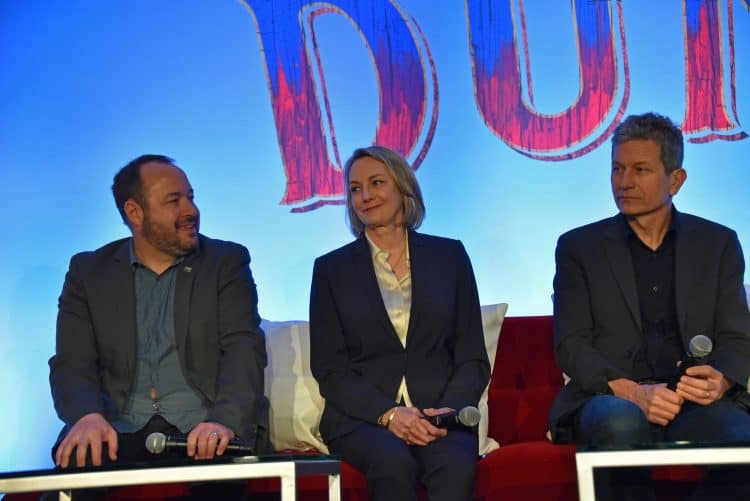 Did you know the original Dumbo was only 63 minutes long? With the ability to render a digital elephant came the opportunity to add so much to the movie. When Grae asked Derek about why now is the perfect time for reimagining Dumbo, he replied: "…I think a lot of the themes in the story that Ehren created, they're universal things. It's about family. It's about believing in yourself. It's about overcoming judgment and people looking at you in a certain way. Dumbo is kind of a bullied character. I know that's something that we're dealing with socially right now. To place it back in a time period and have this heightened reality, I think we can learn a lot now by looking back, you know, and it's such a beautiful world that Tim's created and Rick has created and Colleen and everybody and Danny."
Press Conference #2:
· Michael Keaton ("V.A. Vandevere")
· Colin Farrell ("Holt Farrier")
· Danny DeVito ("Max Medici")
· Eva Green ("Colette Marchant")
· Nico Parker ("Milly Farrier")
· Finley Hobbins (Joe Farrier)
· Director Tim Burton
Moderator: Grae Drake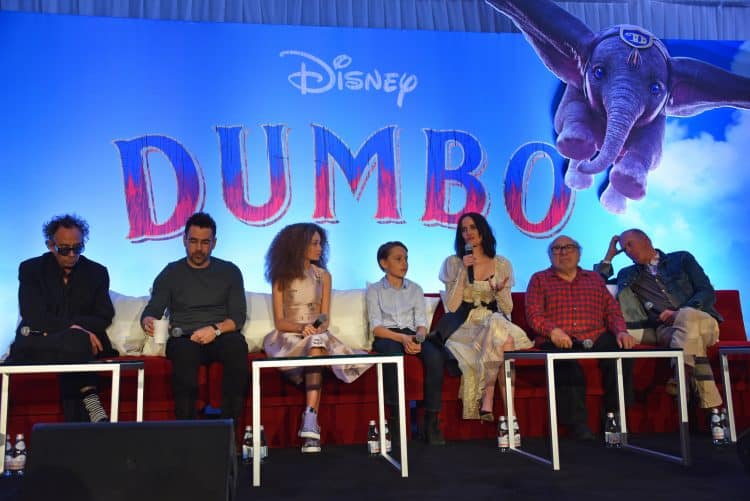 There is SO much from this press conference that I'd love to share, but then this post would be 5000 words long. I do have this Dumbo cast video clip from the junket to share, too!
I wish I'd had the video camera rolling when Michael stepped onto the stage, perfectly pulling off a fake stumble! Right from the beginning, they had us laughing. I've seen Michael Keaton in so many movies, so many roles, but he still surprised me and in such a good way. He was both warm and insightful while dropping comedic lines. Then there was Danny Devito's look of complete happiness being on stage and talking about the movie. He had smiles for everyone and I loved the camaraderie they all had together.
I don't normally copy many quotes into my posts, but this one from Danny about Tim needs to be shared: "I have to say something. I think he's brilliant. I think he's just a genius. Like his artistry. It's just astounding. You give a talented person like Tim a subject like Dumbo with all the great meeting and messages and metaphors. And what does he do? He sends it off into the stratosphere. And he's one of a kind. He's just amazing and we love him so much. We like to see him squirm."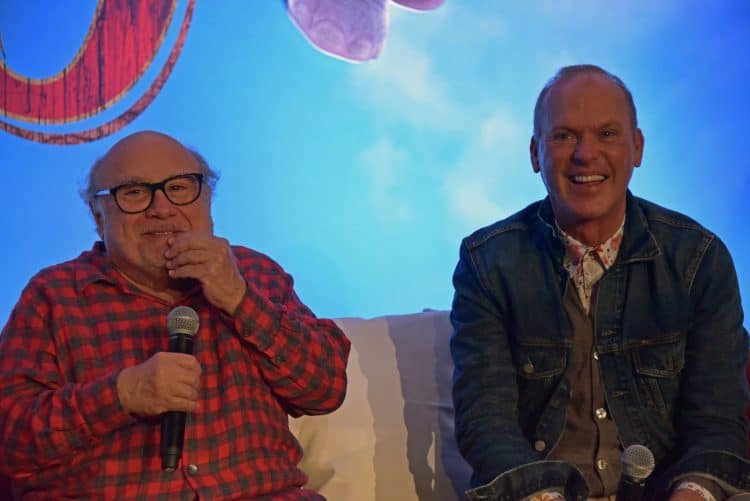 One fun piece of trivia is that this movie was the absolute first for both of the children in the movie, Nico Parker and Finley Hobbins.
They did so good, it's hard to believe they've never done this before.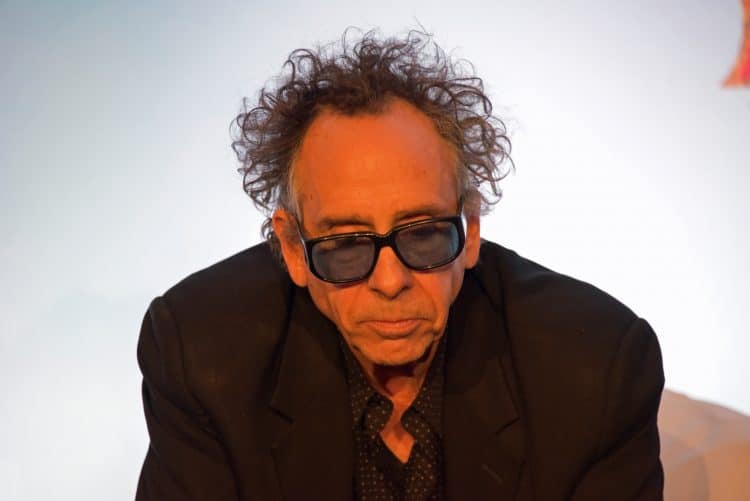 Tim had so much to say, and the funny thing was that he continually started speaking without the mic. He's so at ease fielding odd questions and his mannerisms are hilarious. Colin Farrell sat next to him and at one point, joked about having to move out of the way. (Colin's accent. I could listen to him read law books all.day.long.)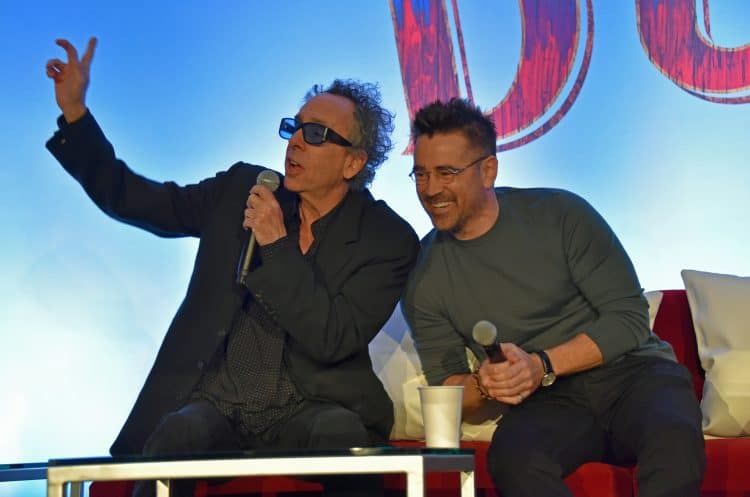 One of the big challenges, according to Tim, is an entirely understandable one: dealing with so much wonderful talent yet the main character had to be imagined. Another big challenge was helping Dumbo, aka Baby Jumbo, to 'speak' without actually speaking. They had an array of sounds they kept trying until they felt it came together.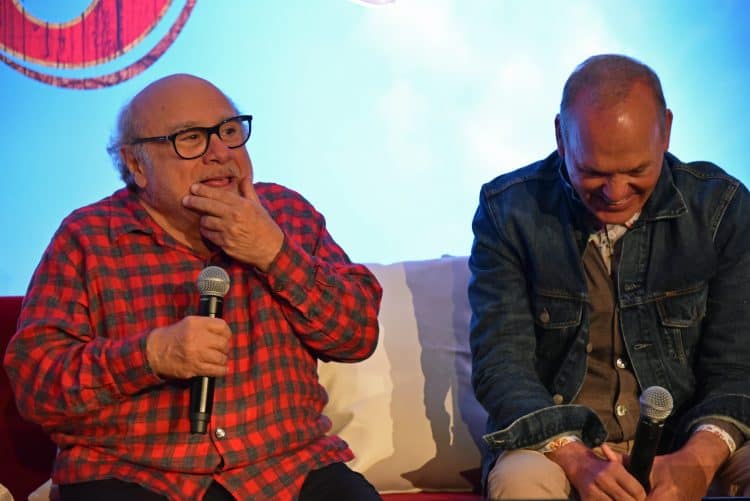 And Eva Green. She's so beautiful!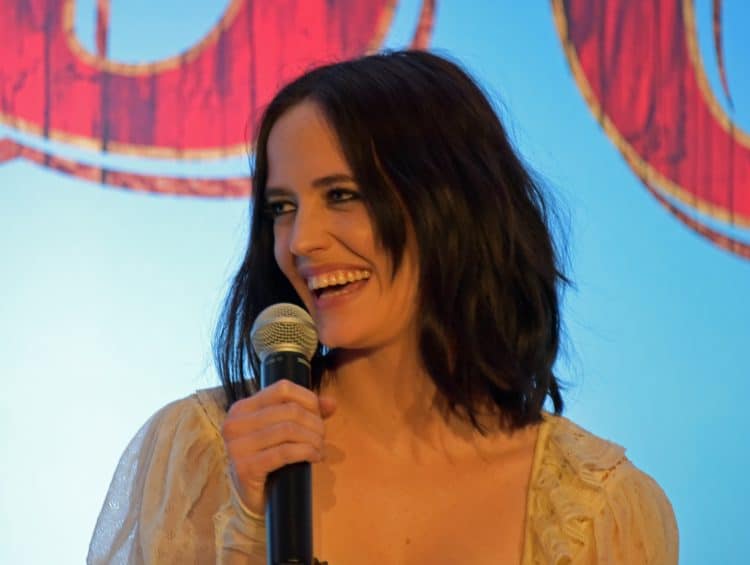 I could go on and on, but I'll end here with the trailer and one suggestion, like I always say: get your tickets now! It's a fun take on a story that is inherently sad, but give Disney a chance to show you their new spin on a favorite old story.