I have early sneak peek photos for the new live action Beauty and The Beast! 
I'm so excited to share them with you!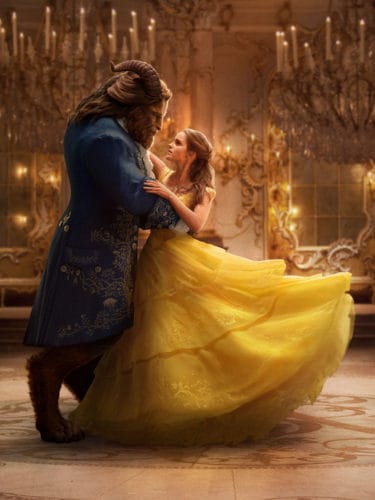 The movie doesn't come out until March 17, 2017, but I'm already counting the days. This movie has long been one of my favorites. I watched it with my two daughters — and even one of my sons, don't tell him I told you, he'd be embarrassed about how much he loved 'a princess movie, mom!' I even saw the Broadway rendition back in 2008 or so. The music lent itself perfectly to a full-length musical and I remember how much I laughed at Chip's cuteness, Cogsworth's humor and Lumiere's silliness. I was sitting by myself, standing out like a sore thumb in the throng of couples and families, yet totally happy watching one of my favorite stories ever unfold itself life.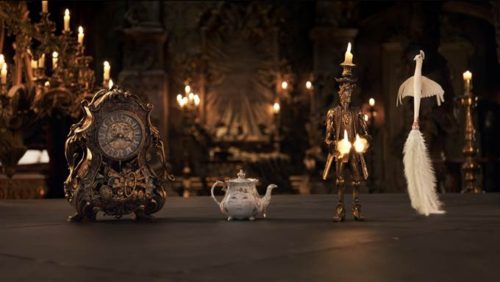 The new live action movie version of Beauty and the Beast has been kept under wraps for the most part, but I do know that Emma Watson and Dan Stevens have the starring roles. The rest of the cast includes: Luke Evans, Kevin Kline, Josh Gad, Ewan McGregor, Stanley Tucci, Gugu Mbatha-Raw, Audra McDonald, Ian McKellen and Emma Thompson. ALL IN ONE PLACE. What an amazing line-up, right?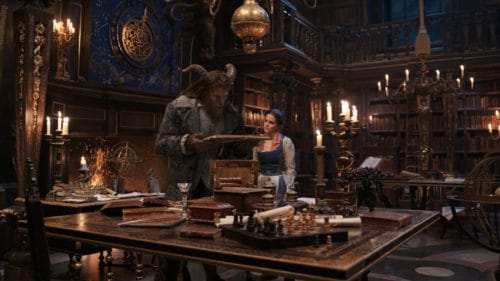 I can't wait. Did I say that yet?
Enjoy all the photos, courtesy of Disney, and watch the official trailer below. The music alone will get you.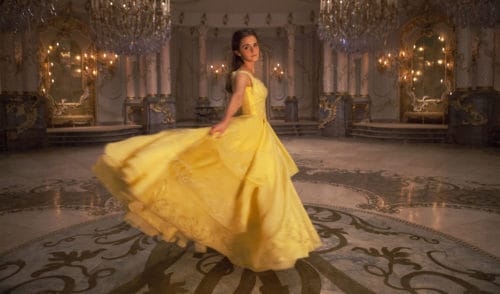 Tale as old as time….true as it can be….barely even friends, then somebody bends..unexpectedly.
I could go on, but you know how the song. Watch the trailer and get sucked in.
Be our guest, be our guest, put our service to the test… la la la la, la la la la, la la la, la la la la…..
Follow #BeOurGuest and #BeautyandtheBeast on Twitter for even more Disney Beauty and the Beast fun! See you in the theaters in March!