The world is a strange place lately, with so many people working from home. To make it even more difficult, many of us are also educating our children from home. Suddenly we're trying to get everything done and it's a challenge. If you need a break from school, or you need a few moments of uninterrupted quiet for a conference call…or just some peace….try these free downloadable Frozen 2 activity sheets!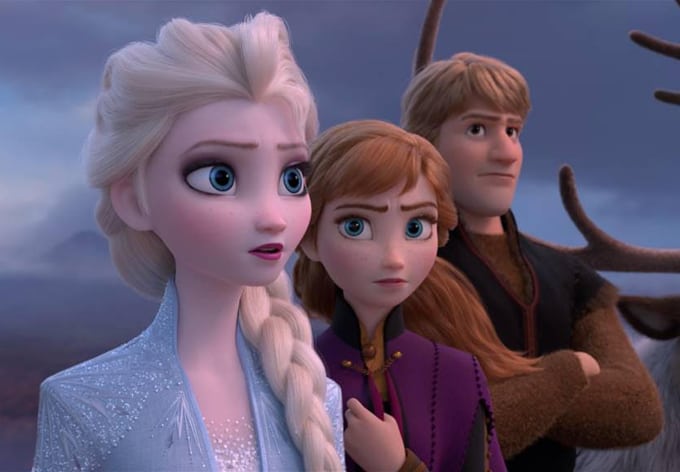 With activities and fun from Disney's Frozen 2, this will keep your kids busy for a while!
Frozen 2 is currently available for digital purchase, or you can find it streaming on the Disney+ service. (If you haven't subscribed yet, now is the time! Not only do you find many of your old Disney or Pixar favorites and new additions, but you can watch Marvel movies, National Geographic shows and a long list of things in between. It's only $6.99 per month and with a bunch of new shows coming up — many featuring your favorite Marvel characters, like Loki, Scarlet Witch and Vision — you will never run out of things to watch.)
Included in the free download above, you'll find printable Frozen 2 bookmarks, a fun maze, a Spot the Difference page, and a pile of coloring pages. You'll see Anna, Elsa, Sven, Olaf and Kristoff amongst others, and it's a little something for every Frozen 2 fan, young or old.
Download these free Frozen 2 activity sheets today, then let me know what you think! Nobody will know if you 'supervise your kids' by coloring one…or a few…pages by yourself, right? I printed these out to do another ding-dong-ditch to some of my favorite little girls out there, but I did print out an extra page with Nok, the mythical horse. She was one of my favorite characters in Frozen 2 and that page may be a fun activity for a long conference call tomorrow.
Enjoy the pages!