The other day, I did something dreadful: went to the DMV. I had an appointment, but that didn't mean I had no wait time. Sitting 6′ away from my husband, mask on, I was incredibly bored. Hot, too, but mostly bored. I didn't realize how long we'd be stuck in lines and waiting for our number to be called. Social media quickly got old, and then I remembered that I'd installed the Dr. Mario World new Nintendo mobile app on my phone. Yes, something to do!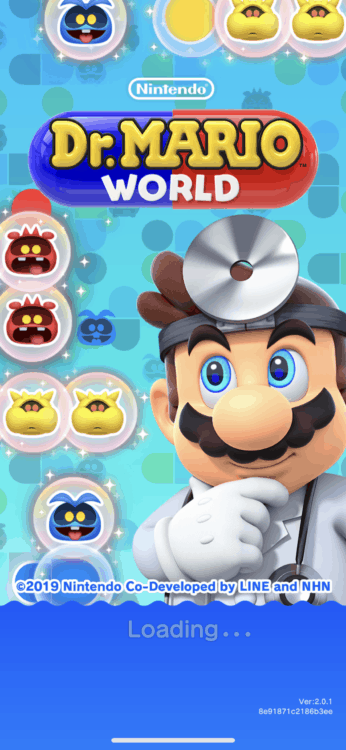 In celebration of the 30th anniversary of the Dr. Mario franchise, download the fun, FREE puzzle game, Dr. Mario World, from Nintendo! (There are in-app purchases but they are not required.)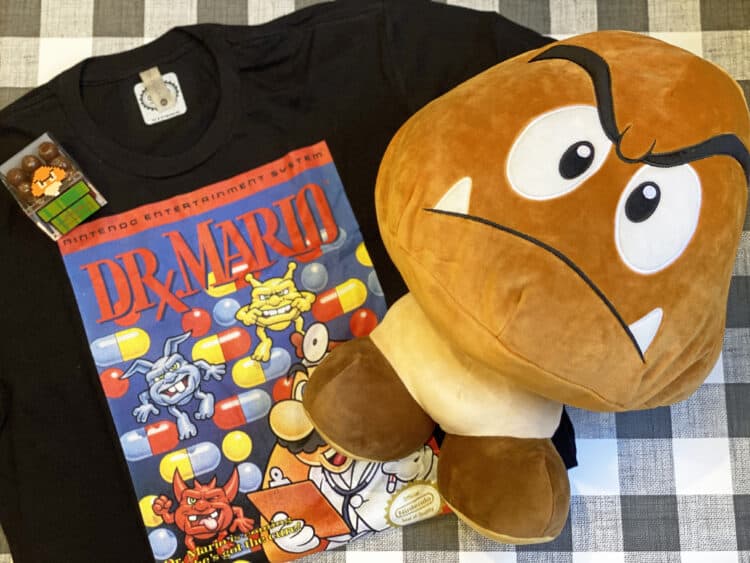 First, I want to thank Nintendo for sending me a Dr. Mario World-themed goody box! I received a Nintendo t-shirt, a Mocchi Mocchi plushie and a box of Sugarfina chocolates, Goomba Chocolate Caramels.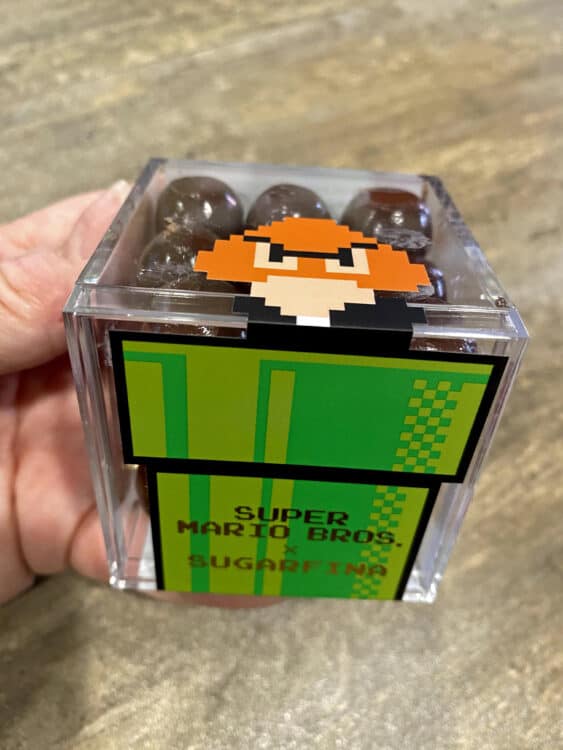 With just a touch of sea salt, they were delicious…yes, were, they went immediately.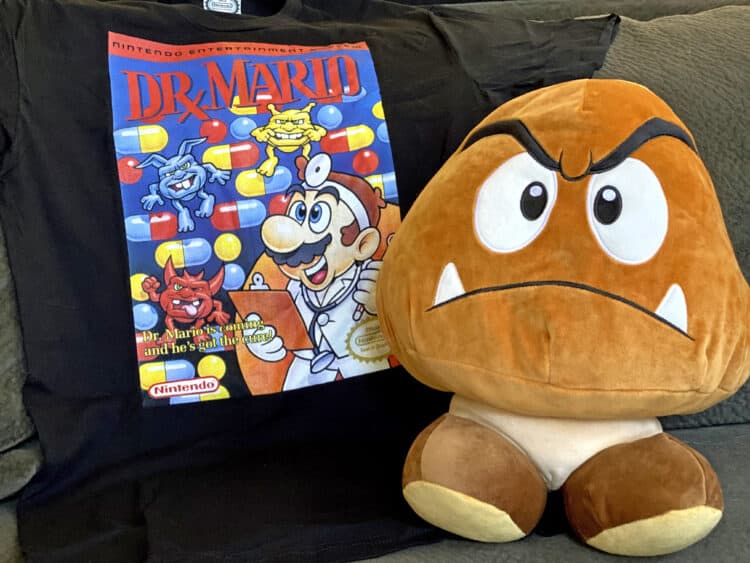 The Dr. Mario Nintendo mobile app game downloads in no time and you can play it solo or with friends and family around the world. Add them in your game to send and receive the signature stamina-giving hearts. You can also challenge them in Versus Mode, in a one-on-one virus-busting showdown and see their progress in Stage Mode.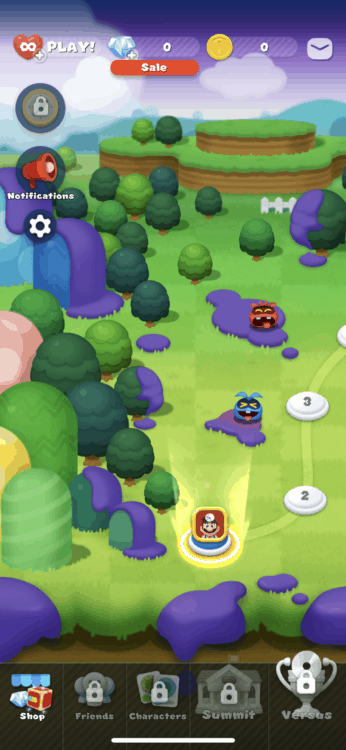 The game itself has a simple premise: eliminate pesky viruses by matching capsules to viruses to make them disappear! It's basically a puzzle, matching three objects of the same color vertically or horizontally to clear them. Sounds easy, right? Except it gets progressively more difficult as you move from stage to stage.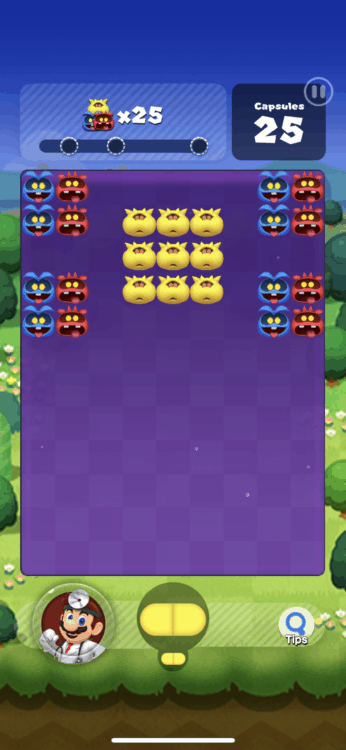 Catchy music and eye-popping colors make the game appealing to everyone. I am not typically really good at a lot of video games, though I love to try! This one, I failed abysmally my first try. From then onwards, I picked it up and moved onwards.
There's also new content available in honor of the anniversary. A new mode, Skill Summit, has been added, where Doctors take turns being mentors and holding limited-time summits for players to clear to earn in-game rewards. You can also receive Dr. Toad automatically when you clear Stage 20!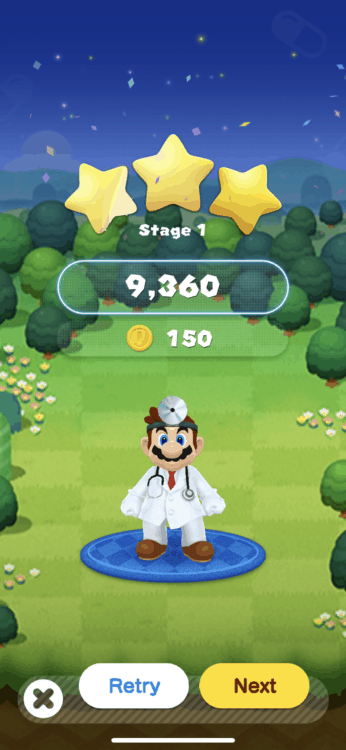 For more information about the game, visit the Dr. Mario World website. The Nintendo mobile app is available for free download at iTunes and Google Play, so you can put it on most mobile devices. I tried it on my new iPhone, and I'm a new convert to iOS so it was a fun foray into iTunes.
I love the sounds and colors and had a good time. It definitely made my time at the DMV go faster….and that's saying something.