When I was little, Trolls dolls were really popular. We'd stick them on our desk at school with some tape and mess with their funny hair. Little did I know back then that I should have hung onto my Trolls dolls! They've gotten so popular these last few years, there's even a new Dreamworks Trolls Afternoon Tea at the Langham Huntington in Pasadena, in honor of the new Netflix Trolls series!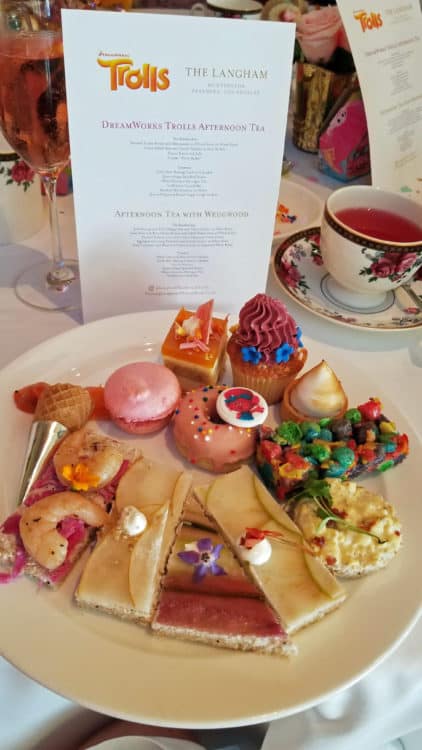 The Dreamworks Trolls Afternoon Tea is quite the affair. While there's no specific dress code, it's a tea so you definitely want to have fun with your attire. It's suggested that kids where their brightest and most colorful favorite clothes, in keeping with the brightly decorated Trolls themed tea. Glam it up and get ready to have fun!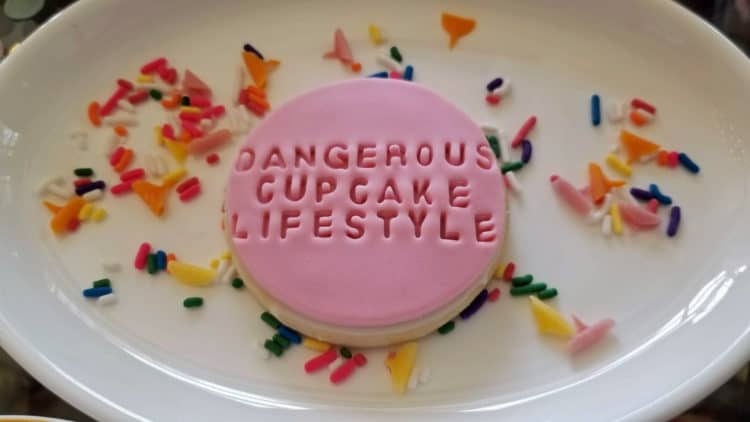 My younger daughter and I have gone to a couple of teas now and we love the tradition of an afternoon tea. We were invited to this as media guests, so our tickets were complimentary, but all the photos here are mine; I took so many!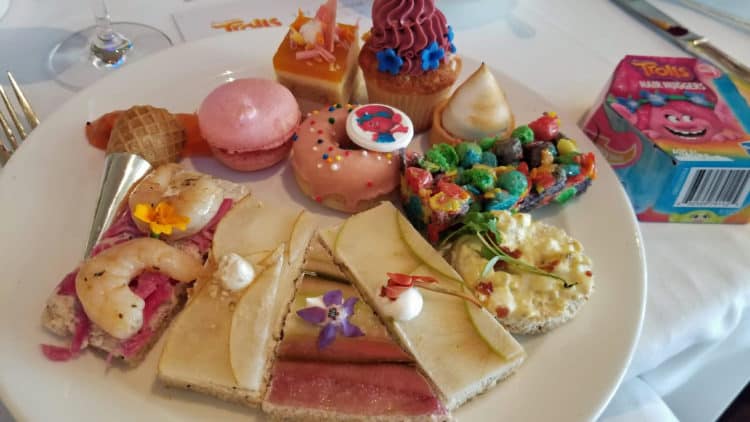 All the Trolls food was adorable. Adults get one plate and children get something a little different, but everything is colorful and unique. As with any afternoon tea, the servings are dainty and plentiful. My favorite savory bite was the salmon-filled cone, but that passionfruit-covered cake was amazing.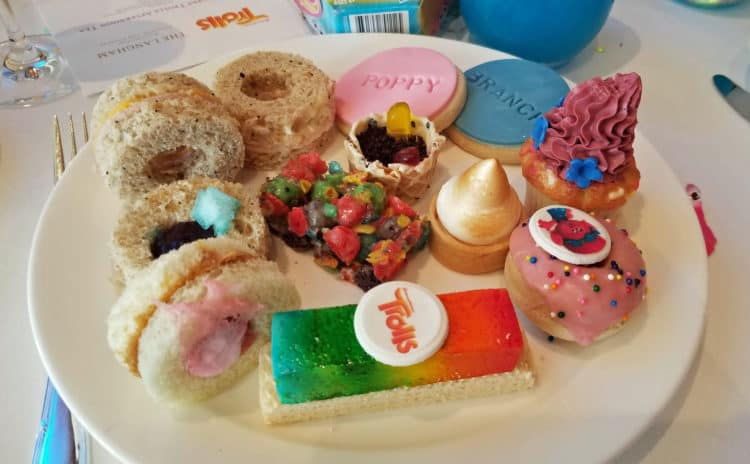 To go along with your food, adults get a glass of sparkling rose and a choice of several types of tea; kids can also do tea but they have special pink and blue drinks for the kids, in addition to water. I chose the strawberry tea and not only did it take beautiful pictures, but it was fragrant and really tasted like strawberries.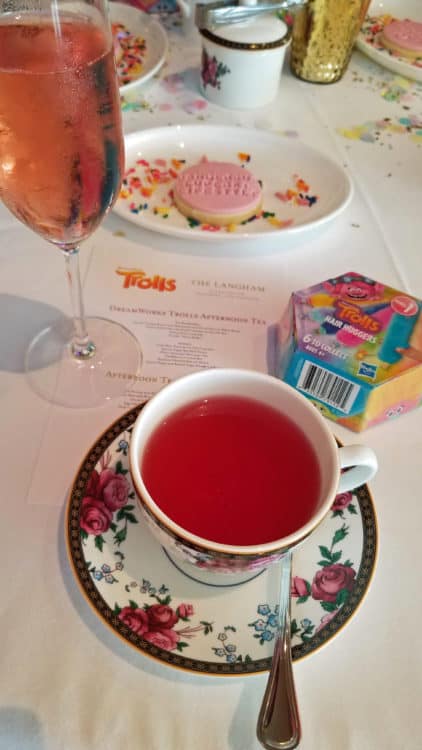 Kids' seats are decorated with a placemat with games and everyone gets a Troll goody like a Troll hair wrap. They are so cute!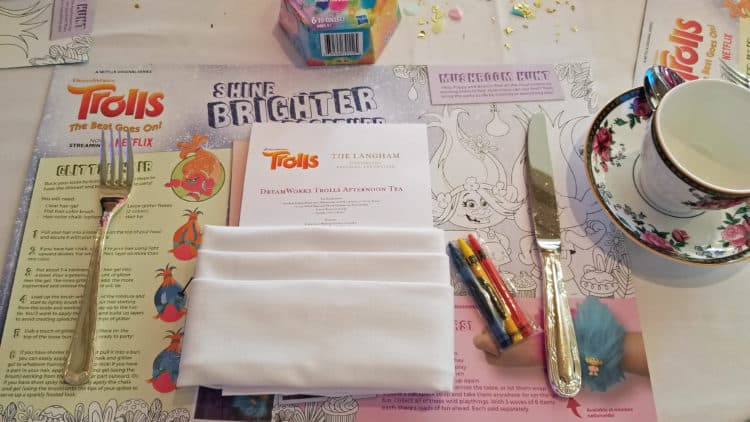 The entire dining area, which edges an open balcony overlooking a large grassy, tree-lined yard, provides a view of the city below and is as fancy as the rest of the Langham Huntington.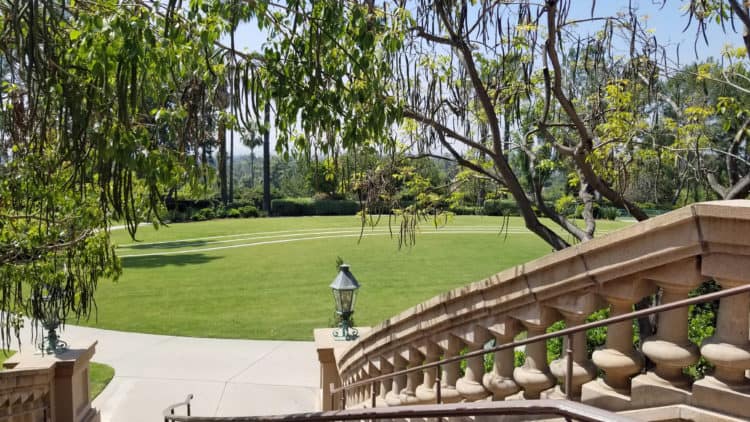 Troll-themed balloons and characters line the room, and we were treated with a visit from Poppy the Troll! (Each tea will also have someone to take photos with.) Even we adults took the opportunity to see Poppy, as many of us grew up with the Trolls in some form!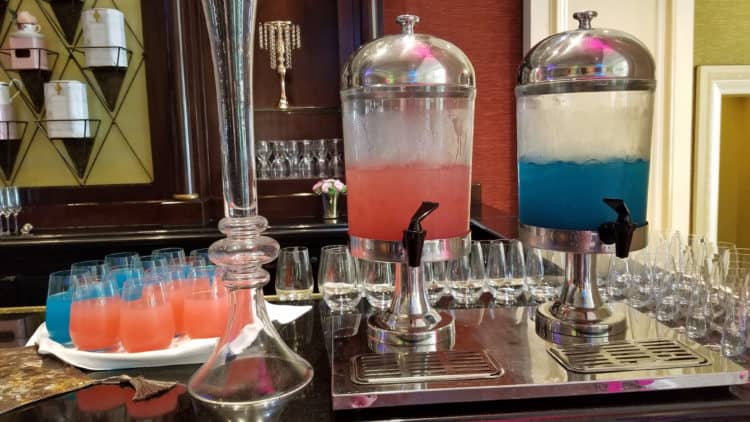 Tickets for the Dreamworks Trolls Afternoon Tea are available online here. Adults are $75 and children are $59, excluding tax and gratuity. The events take place every Saturday in July, so don't miss it, because reservations are required! (You can call 626-585-6218 to make reservations.)
Sunday, July 7 – Seatings at 10:00am and 1:00pm
Sunday, July 14 – Seating at 10:00am
Sunday, July 21 – Seatings at 10:00am and 1:00pm
Sunday, July 28 – Seatings at 10:00am and 1:00pm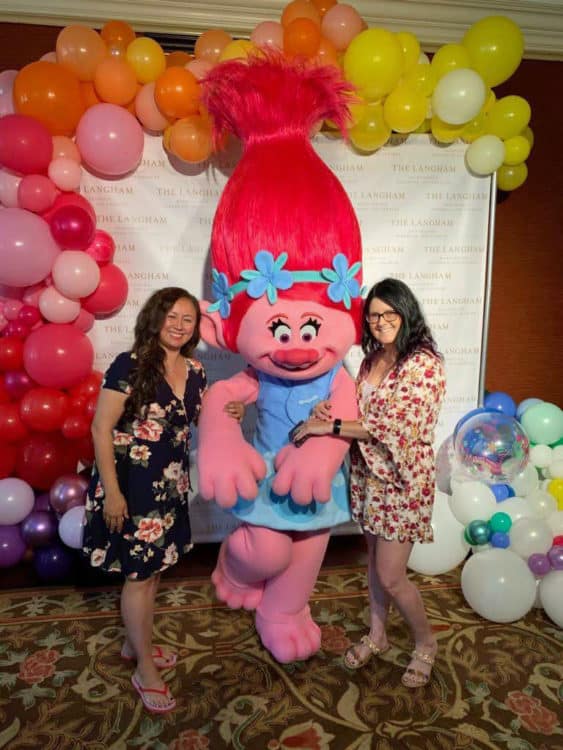 Be sure to check out the Trolls: The Beat Goes On series on Netflix! Pinkies up!