Courtesy of Nintendo, our Christmas holiday on lockdown was just a little bit brighter. They sent me a huge box of some amazing Nintendo products, all of which I'll share a little more in detail below. I live in Southern California, where our lockdown appears to be never ending, so like many others, I've been looking for fun activities for families to do during lockdown. Nintendo to the rescue!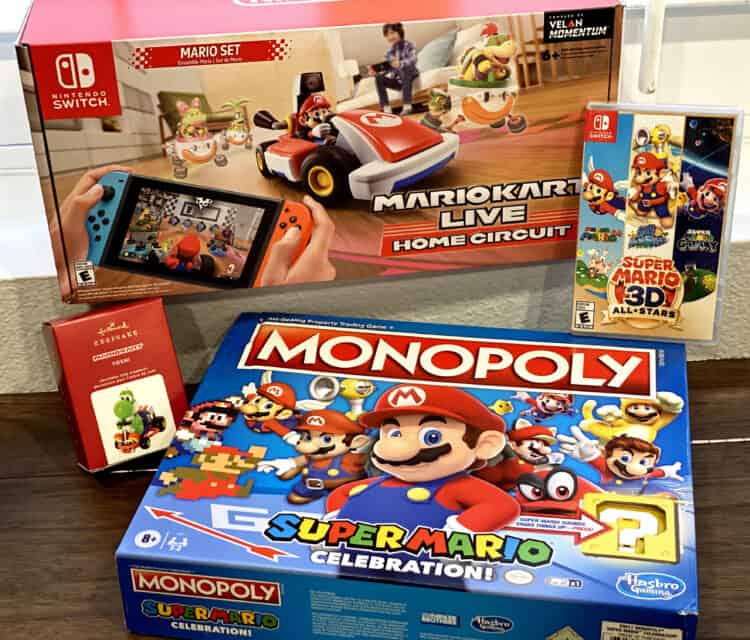 I'm an avid car girl. I like to go fast, so racing games are always popular in our house. MarioKart Live! is the latest in our collection of racing games, and it's a new favorite! You literally get to set up a course of sorts in your home, and the game comes with gates to help guide your kart through the game. You'll drive from your Nintendo Switch, but your radio-controlled kart will respond in real-time in your own home!
Mario Kart software is a free download to your switch, but you do need to have either a Mario or Luigi cart to play. (And you can play with others at the same time, as long as they have their own game system and cart, too!)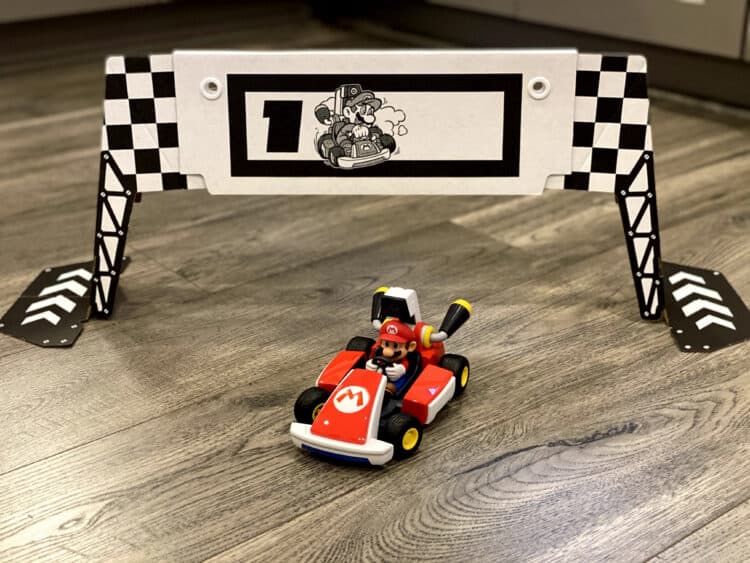 We just got new wood floors a few months ago, on our entire downstairs floor, so we really got to be creative with our track. The only obstacle that we couldn't control was the dog…she was a little frightened and curious by the cart, and I wish I had a video of her first experience with it, barking from the sidelines. It just made the game that much more fun!
Visit the Mario Kart Live! website for more information and to learn more reasons why you'll want to add it to your list of fun activities for families to do when locked down or on quarantine!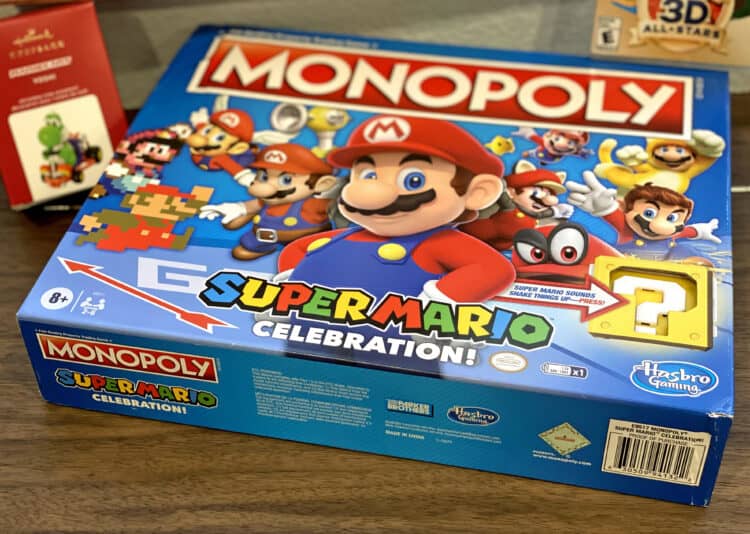 We also got a Mario Monopoly game, which is similar to the Monopoly game you're used to but with a few fun twists. I just loved the game pieces and the fun sounds of the question cube! (And I'm loving this window seat, which has ended up being a fun place for us to play games, read and just hang out since the renovation.)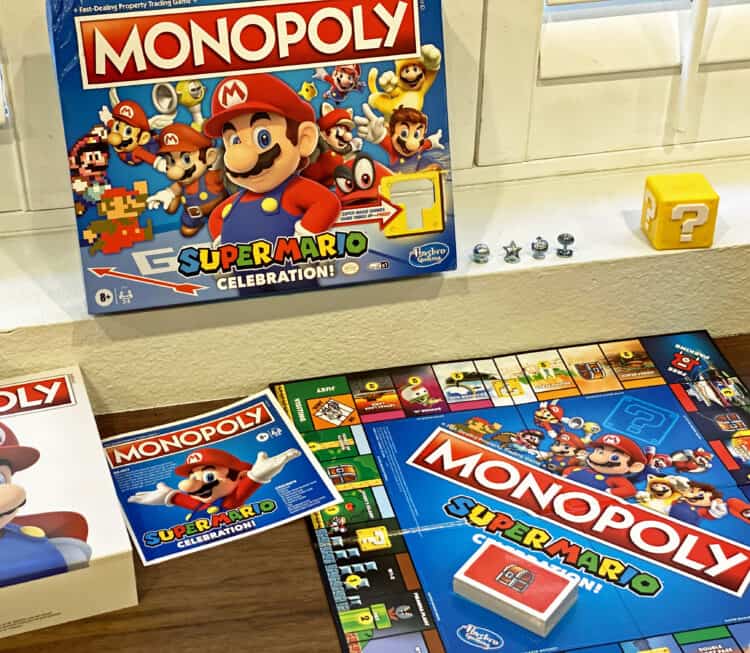 The 2020 Yoshi Christmas ornament is going to be a fixture on the kids' Christmas tree. It's full of things that pertain to us in some specific way as a family, or ornaments that the kids made over the years. We've spent so many hours together playing Nintendo games in one iteration or another.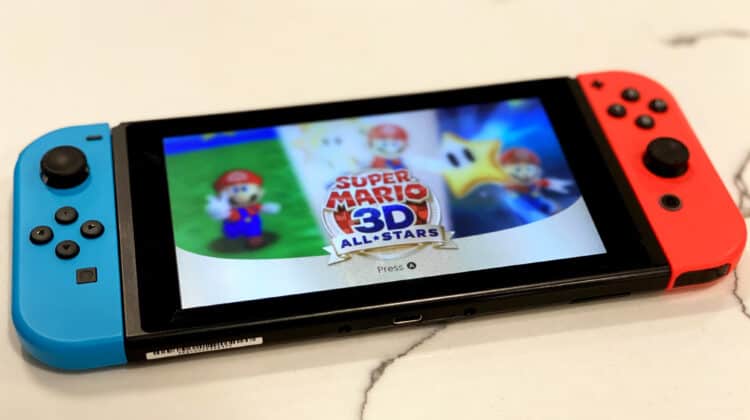 Last but not least is Super Mario 3D All-Stars! I put it on my own personal Switch. Don't tell anyone. Okay, so the kids already know but they got their turn and now it's going to be mine again later. I go to bed later than the husband, and I enjoy the quiet each night by reading or playing games. This one is a fun game to play and the learning curve is pretty minimal. I still have a long way to go before I get any good at it!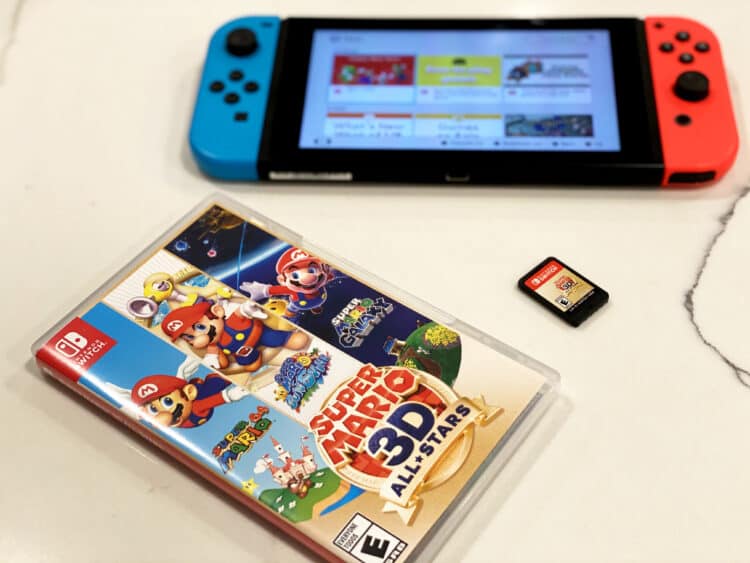 Thank you, Nintendo, for the box of goodies. I am really glad to have added them all to our collection, and I'm even more glad that I splurged and got my own personal Nintendo Switch. I've been a huge Animal Crossing: New Horizons player since summer and it really is a fun, lighthearted way to relax after a busy day…or to just put together silly outfits and decorate a cabin to your heart's desire. That's one of my favorite things about the game! For just a little while, I live on an island, away from noisy neighbors, where I grow pumpkins and collect sea shells to pay the bills. The snow storms make it even more fun! If you're on the game, let me know, I love to visit new islands!
If you want to read more about other Nintendo games that are also fun activities for families or individuals, head over to this blog post. Enjoy!