Looking for that perfect gift for a friend or family member that's a foodie? There are a lot of edible gift basket ideas out there, but one that you know almost everyone will enjoy is the gift of fresh produce. Melissa's Produce puts together an array of gorgeous gift baskets to make holiday shopping so easy!
Choose an Edible Gift Basket for a Gift List Person This Year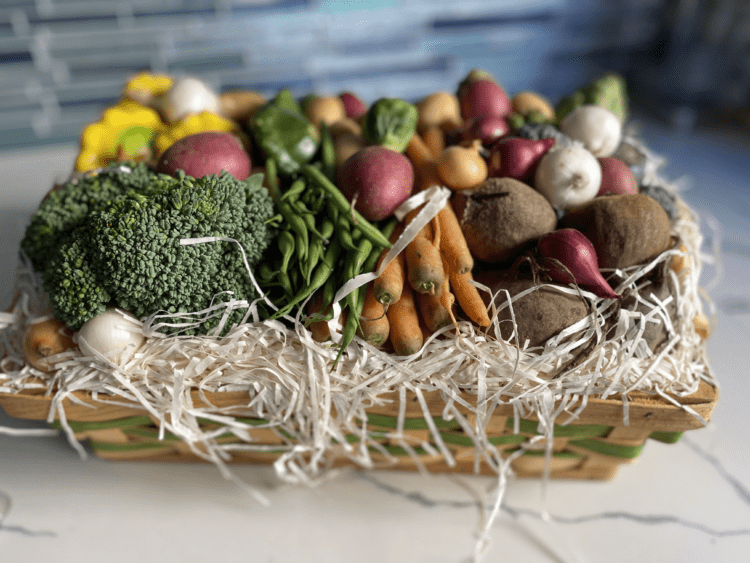 Melissa's sent me this beautiful fresh veggie basket, six pounds of vegetables in a reusable basket, along with this easySlice serrated knife. It comes wrapped in cellophane with a pretty green bow, but the real shrink-wrapping underneath ensures your produce comes fresh and ready for use. We're having a wonderful dinner of pan-fried veggies this evening in a stir fry, (in my new air fryer oven, in fact!) and tomorrow night, I'm making a pan-fried dish with the French beans. (Not all pan-fried foods need oil, and if they do, there are healthier versions to use, like EVOO.)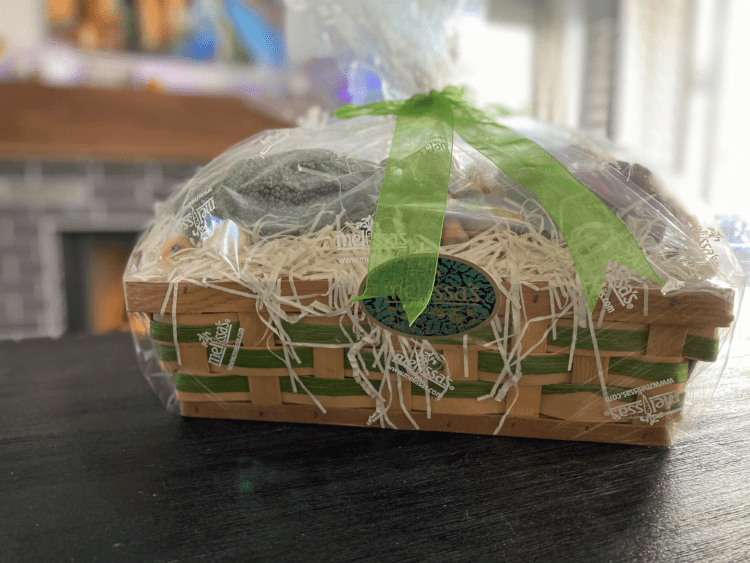 Those French beans are also known as haricot vert; tender, crispy and slightly sweet, they work in so many side dishes. Also in the basket were baby artichokes, baby beets, baby Brussels sprouts, baby French carrots, baby potatoes, kale sprouts, pearl onions, baby radishes and baby summer squash. It's a really colorful array of freshness.
If you're unfamiliar with any of the veggies or how to use them, Melissa's Produce supplies a one-page sheet with suggestions for each item, as well as anything we need to know about prep. I don't use artichokes often, but the instructions give enough details to use them and give something new a try if you haven't made them yet.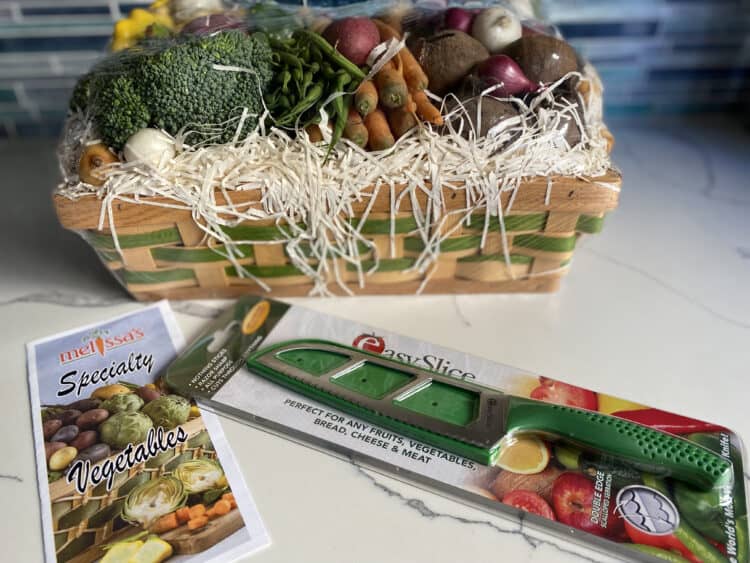 Melissa's Produce is based in Southern California, but they ship their products all over, like this edible gift basket and many others you'll see on this page. Melissa's not only has an incredibly wide variety of produce, but they also offer unusual items you may not find everywhere. You can also purchase spices, wine baskets and tamale kits. It's a great option if you're unsure what to get someone but you don't know what. Their seasonal produce is a fun motivator to experiment with new recipes over the holidays. The Butterscotch Pears is one of our favorite items, and they make a delicious tart with a homemade caramel sauce. Look for recipes on the Melissa's Produce website!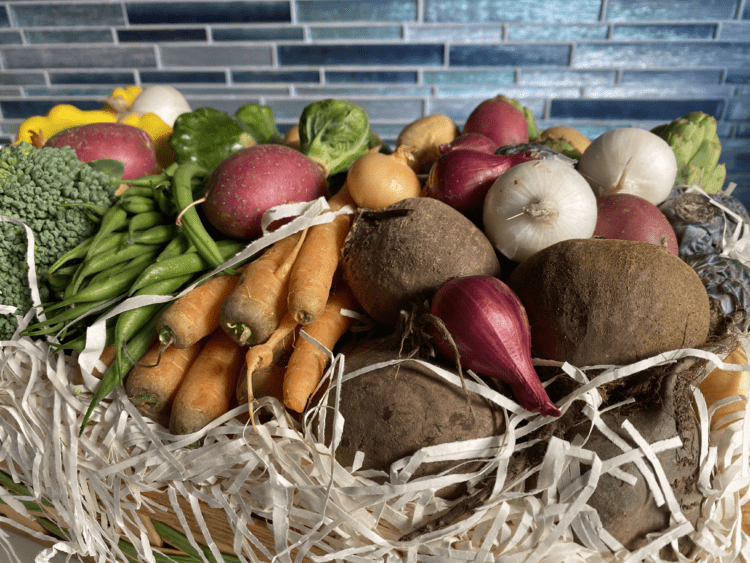 I'll be over here coming up with a list of things I will be sending people for Christmas. At least two people are getting an edible gift basket, and another is getting one with wine in it. And I may just get one of those for myself….I mean, some of them have wine and every single one is visually gorgeous.