It's still in the low 100s this week, and the last place I want to be — other than outside — is in my kitchen. I'm relying heavily on easy meals, things I can put together fast but are still delicious enough to meet my family's needs. You can make the same easy meals with the products from Tastefully Simple that I'm giving away in the Main Dish Kit giveaway below!
Thanks to Tastefully Simple for sending me a kit as well! It includes seven ingredients that contribute to making ten different meals, and all those ten recipes are inside the accompanying product and recipe booklet, which explains each of the ingredients in addition to how to make the meals. (You can take the booklet along with you to the grocery store to get the rest of the items you'll need, it's so easy.)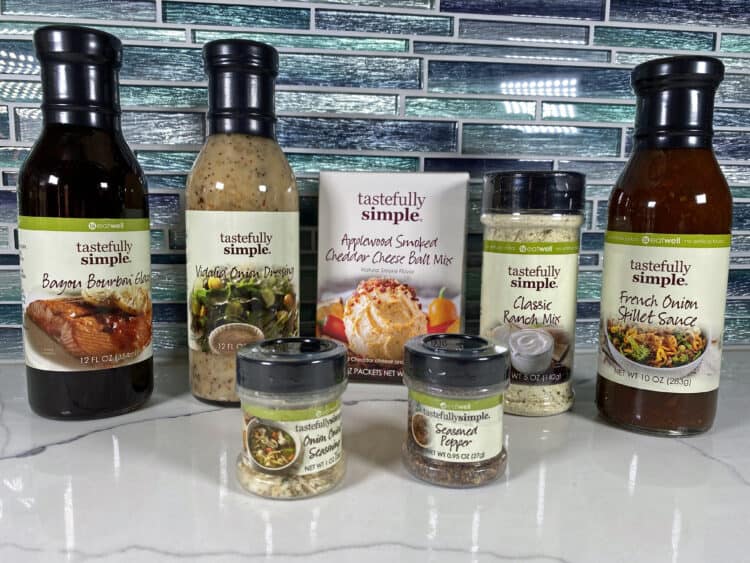 I've held several giveaways with Tastefully Simple before, and each one means my family gets to try more of their delicious products. I have a really varied collection of their spices and seasoning mixes, and while I enjoy the recipes that come with each purchase, I have also gotten creative and tried things on my own. That French Onion Skillet Sauce? It's great on chicken breasts served over rice, and the Bayou Bourbon Glaze made the perfect pork loin in my Instant Pot. So easy!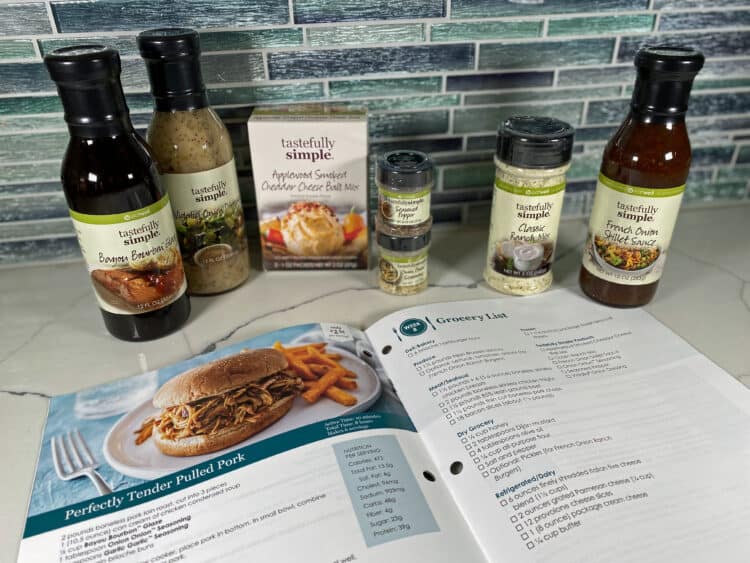 Tastefully Simple is a simple party hosting line, similar to Tupperware, but your guests are treated to whatever recipe is being created that night and you, as the host, earn points towards free product. It doesn't stop there though, because the products are available online — no need to have a party to get them!
When you place your order, be sure to use my giveaway code: DCL822 for 10% of your whole order before September 30, 2022!
My Main Dish Kit giveaway is valued at $63.95, and the rules are simple. Entrants must be over 18 years of age and reside in the United States. One winner per household. Winners must respond to notification within 48 hours or they forfeit the prize and a new winner will be randomly drawn. Void where prohibited by law and this giveaway is only hosted by me and Tastefully Simple, who will handle prize fulfillment. Winner will be required to provide shipping information. AND, maybe most importantly, RTs and shares MUST link back to this blog post, NOT just the Rafflecopter widget. Those entries will be disqualified. (Let's be fair — these giveaways don't share anything about the company or give my site the traffic. Thanks for understanding!)
With the rules out of the way, here's how you can enter!
a Rafflecopter giveaway
I'd love to know what you make with your items — I'm always looking for more recipes — and I hope you enter my Tastefully Simple Main Dish Kit giveaway!