If you've been following my blog at all, you've seen that we do quite a few fun giveaways, including a series from the delicious gourmet food company, Tastefully Simple. Today we've got a new foodie giveaway, where we're giving away one $55 Multicooker Set to one lucky winner!
If you're unfamiliar with Tastefully Simple, the online company started with party hosting, where the hostess of the party would earn points towards free products. Food demo, fun and giveaways happened, and people had a great time! As time went on, they added an online shopping capability. During the pandemic especially, this allowed people to still enjoy the same food items and try the same recipes but in the safety of their own home.
Now that home parties can begin again, many of us have a newly found interest in cooking fancier meals at home — on the barbecue, in the oven, on the stove — and Tastefully Simple can help with that. Unsure what to order? Try ordering a kit. There are many to choose from, including all the basics you need for several recipes, and every kit includes a recipe booklet with all your options.
To save 10% on your next order BEFORE MARCH 31, 2022, use code DCLTS10 at checkout!
In the Multicooker set I'm giving away, there are five items:
Roasted Garlic & Red Pepper Cheese Ball Mix
Sweet Mesquite & Ale Sauce
Honey Teriyaki Sauce
Fiesta Party Seasoning
Makin' Magic Chicken Seasoning
Bonus: Recipe book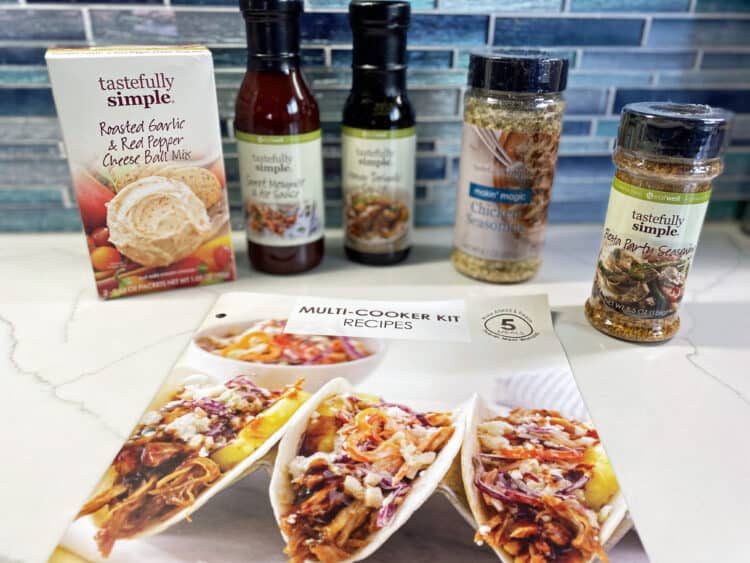 If you're looking to make extra money, head over to the Tastefully Simple website for more details. You can earn up to 40% commission, get discounts on a lot of product you're already using and make new friends!
If you're just here for my foodie giveaway, it's all good! You can enter below, but if you have a minute, visit the link above to learn more about the other foods available. There are long lists of meal kit choices, sauces, spices, snacks, kichenware and more. If you prefer a certain approach to cooking, you can look that up in the list and sort through options that way. Shipping is affordable and rush processing is available if you see something you need for a specific event.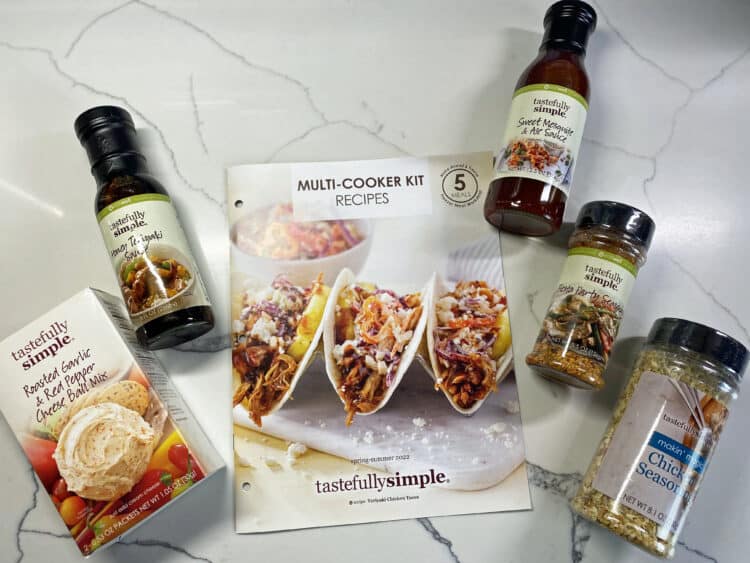 That cheese ball mix? That's tomorrow's app for our St. Patrick's Day dinner! It will go perfect with a bottle of Guinness while the rest of the food is in the oven. I may also put out a jar of the Tastefully Simple Corn Salsa, which is a family favorite. Other favorites? The Bayou Bourbon Glaze, the Strawberry Breeze Margarita mix (for frozen margaritas in no time) and the Orange Creamsicle Quick Cake Mix.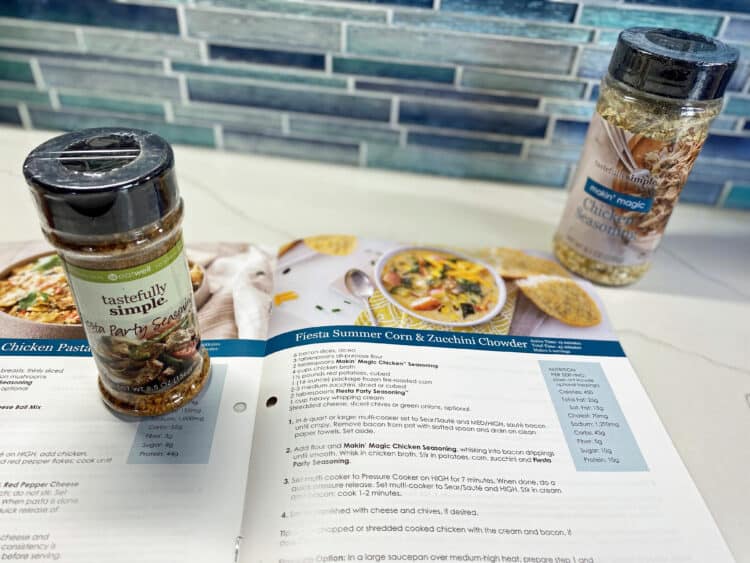 Foodie giveaway entry rules are simple: winner must be US resident and 18 years of age or older. Void where prohibited by law and no purchase necessary. Winner must provide physical mailing address and respond within 48 hours; otherwise, prize will be forfeited and new winner will be randomly drawn. Prize fulfillment comes directly from Tastefully Simple.
Enter below, and good luck to you all! You can't go wrong trying Tastefully Simple foods!
a Rafflecopter giveaway