Last night, we attended the Inland Empire Signature Chefs Auction 2019, in honor of the March of Dimes and their lifesaving efforts towards moms and their babies. It was a beautiful event held at the gorgeous Vellano Country Club in the hills over Chino. Stellar food tastings, a selection of wines and craft beers and the opportunity to raise money for a cause near and dear to my heart? Sign me up.
The evening started off with champagne at the check-in table, followed up by wandering the many tables covered with various foods created by the six chefs: Jack Lee, Jerrold Brooks, Fred Sevilla, George Torres, Henry Gonzalez and Michael Dancel. The LA Wine Competition, J. Lohr Winery, Monte de Oro Winery and Old Stump Brewing also represented with selections of wines and beer to taste.
Check-in was 6:00pm, and around 7:35pm, we started heading downstairs towards the luxury tents to enjoy a strawberry cheesecake dessert, coffee, and more wine, while participating in the live auctions. All throughout the evening, the silent auction had been occurring, with a long list of fun items, such as this wine backpack that I sadly did not win.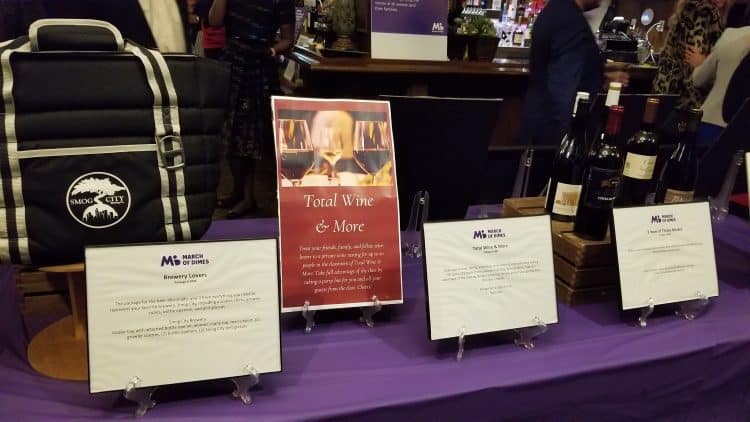 So many fabulous foods to try! I ran out of room in my stomach long before I ran out of things to try. My favorite food of the evening was the crispy pork belly steamed bun by Madbun. Favorite wine? The Tempranillo by Monte de Oro. (Temecula, I'm coming for you, I need to buy a few bottles of that red!)

The interior of the outdoor tent was spacious and warm, given that we exited at 9pm in the light fog, and the purple theme was whimsical yet serious. Kudos to the event planner!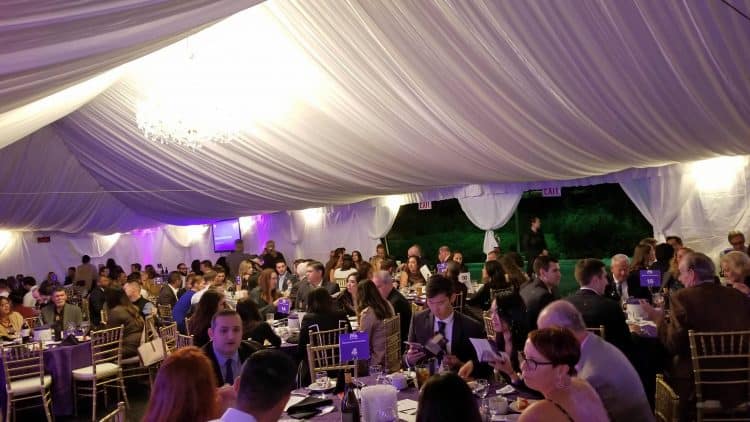 By the end of the evening, after an entertaining heads and tails $50 opt-in game, some inspirational videos about the work that March of Dimes does and happily full stomachs, I'm pleased to say they did meet the goal!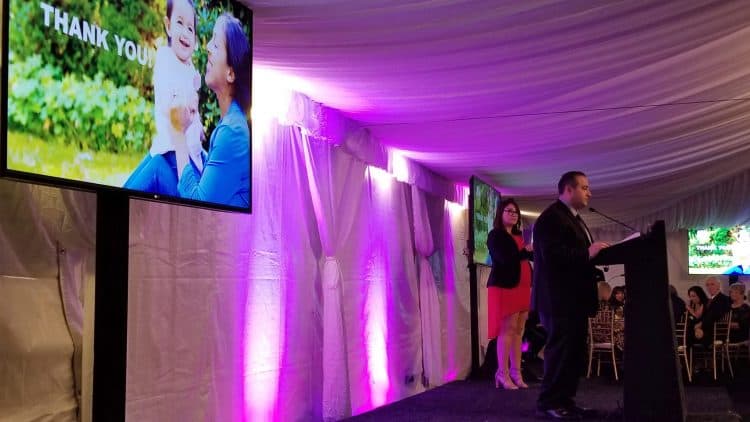 Chaired by Atif Elkadi, emceed by Evelyn Arrevas of 99.1 KGGI, the Signature Chefs Auction 2019 set out to fundraise at least $32k, as each and every one of those $32,000 was going to be matched by the very generous the Smile Generation.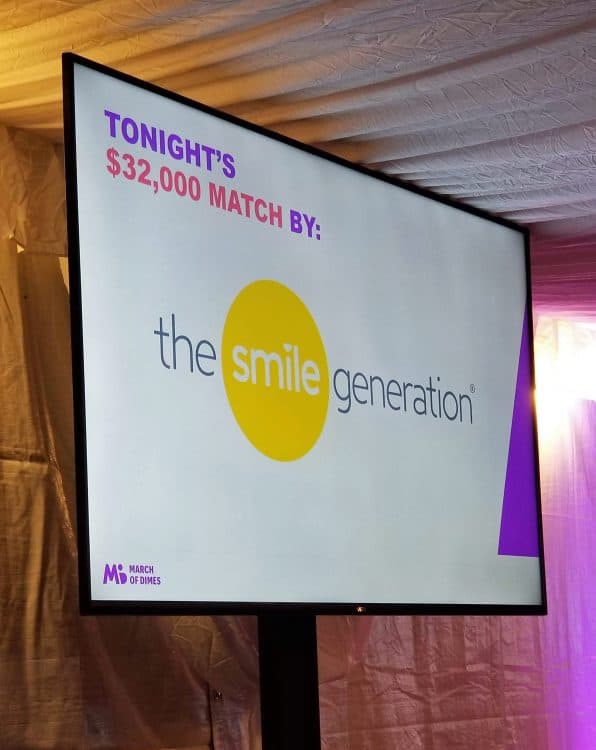 Despite how amazing the food and beverages were, the highlight of the evening was the speech given by this year's Ambassador Family, Liz Castaneda and Logan Bejines. Their precious baby girl, Amelia Rose, made her entrance into the world way too early at 24 weeks. The March of Dimes and all their valuable resources helped Amelia and her parents throughout the 102 days she spent in the NICU. She smiled on staged and waved as we clapped through tears at her miracle story.
I have four healthy children now, but our pregnancies were anything but easy. We lost three babies along the way, and our first daughter arrived at 35 weeks. Another baby rallied, after I was in premature labor starting at 15 weeks, and after one extremely close close at 30 weeks, he hung in there and we got him through to almost 37 weeks. I can firsthand legitimately speak of the heartache that pregnancy loss and premature baby arrivals can render on a family.
We wanted one or two more children, but we were warned that I may not be able to survive another pregnancy. My life, and what we could possibly put that baby through, just wasn't worth the risk. Did you know that over 14,000 babies are born with birth defects in California? And that 40,907 babies are born prematurely per year here? Sadly, 2063 babies don't make it to their first birthday.
Perhaps more astounding than all of those large numbers is that 1 out of 10 pregnancies end in a premature birth. That means 1 out of 10 babies face potential health issues and hospital stays, some longer than others.
If all the emergency inpatient medical treatment had not worked with our son (who is now 18), we were warned he'd face approximately 6-8 weeks in the hospital depending on a lot of factors, including lung maturity, if he thrived, and other things they could not determine. As it was, at almost 37 weeks, he had jaundice, low blood sugar and he could not maintain his body temperature. I cannot imagine if he'd been born at 30 weeks, and I credit our hospital staff for saving his life. For more on our story of pregnancy and loss, click here.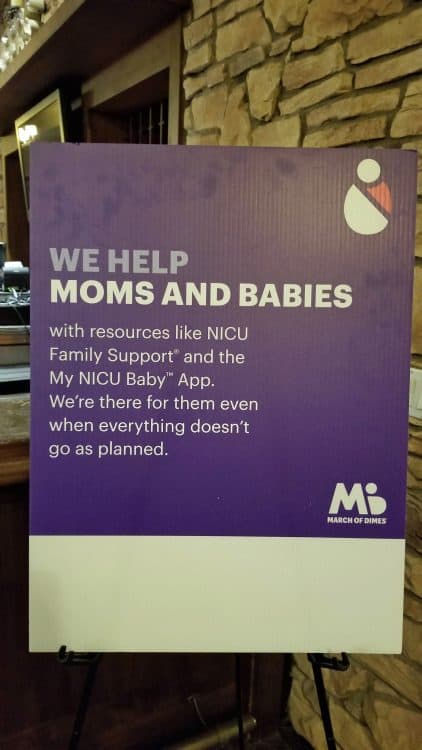 We have a lot of choices when it comes to donating money, but babies and moms are something we all have in common. Consider the March of Dimes if you're looking to make a difference. Visit their website for more information on how you can get involved.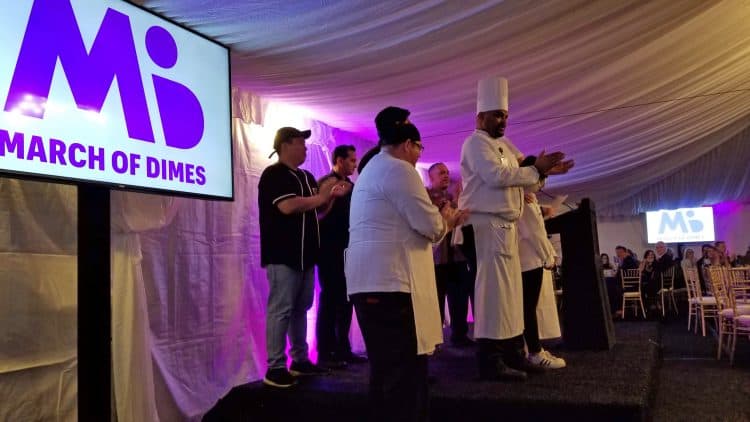 Thank you, Signature Chefs Auction 2019, for the invitation to attend as media. I took my younger daughter and we had a thoroughly enjoyable evening. The chefs outdid themselves, and I am already planning a trip over to Madbun, inside Cravings by 99 Ranch Market over in Chino.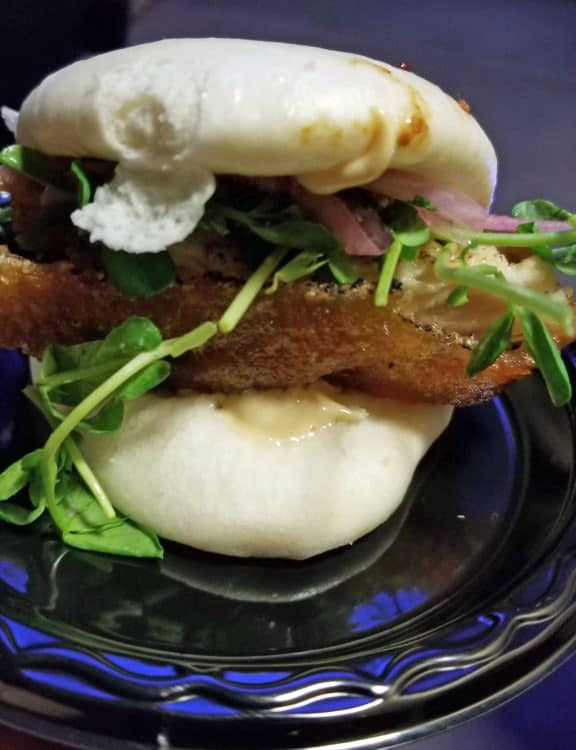 I also could eat a few more of those pulled pork sandwiches by Chef Jerrold Brooks from the country club. Yum.

Always a fun evening when we get to help people, and getting to do it with my beautiful daughter? Even better!