As I've shared on the blog before, we're in the middle of a whole-house renovation. We're at the point that we're staring at a blank canvas in our living room and I am NOT a decorator. I mean, we designed the new kitchen and bathrooms ourselves, but decorate? That's a different story. I don't like clutter so I'm looking for functional decorating pieces, things that both spiff up our rooms and fulfill a need. Is that too much to ask for?
My new 'look' here is clean. Modern…mostly, there's a touch of rustic that snuck in. If you'd asked me six months ago what look we were going for, modern is the last thing I'd have said. Now that it's starting to come together, I'm loving it.
Finding unique pieces, functional decorating pieces, that fit is harder than I thought. Just finding curtains for the front room, which is two walls of windows, was hard. We've been successful so far, so the pressure to keep that up is building, and I'm trying to not let it influence my choices. When Floately contacted me about their fun functional decorating lights, I was intrigued. I explained to them that I was renovating our house, and they sent me a Volta Levitating Bulb to review. I'm happy to say it's something that easily fits with our look and it doubles as a nice lighting fixture.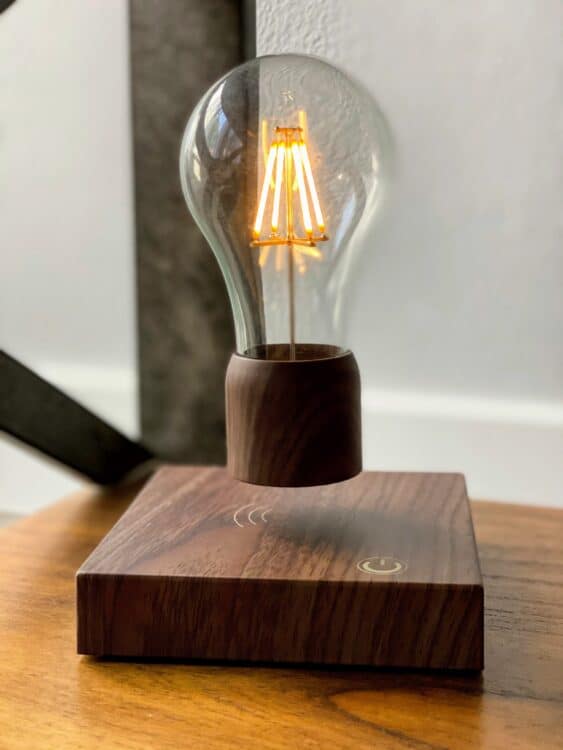 What Exactly is Functional Decorating?
It's placing items around your home that meet a need while adding to your decor — like a Bluetooth speaker that blends in with the pieces of art or sculpture on your coffee table. They make your space look good and feel comfortable while serving a purpose. The Volta light fixture from Floately is another example: it adds light to a corner of my room while being a conversation starter.
In short, it's a light that levitates — no batteries, no invisible parts, just science, real levitation technology from a series of magnets! It's even safe to touch, and touching it won't disrupt how it works, which is good because everyone I've shown it to just has to touch it…so it's exciting when they realize that a slight push will make it spin! Its base plugs into an electrical outlet, so you don't need to replace anything over the years. The bulb itself lasts 50x longer than a regular bulb, so you'll have this piece of functional decoration around for a long time.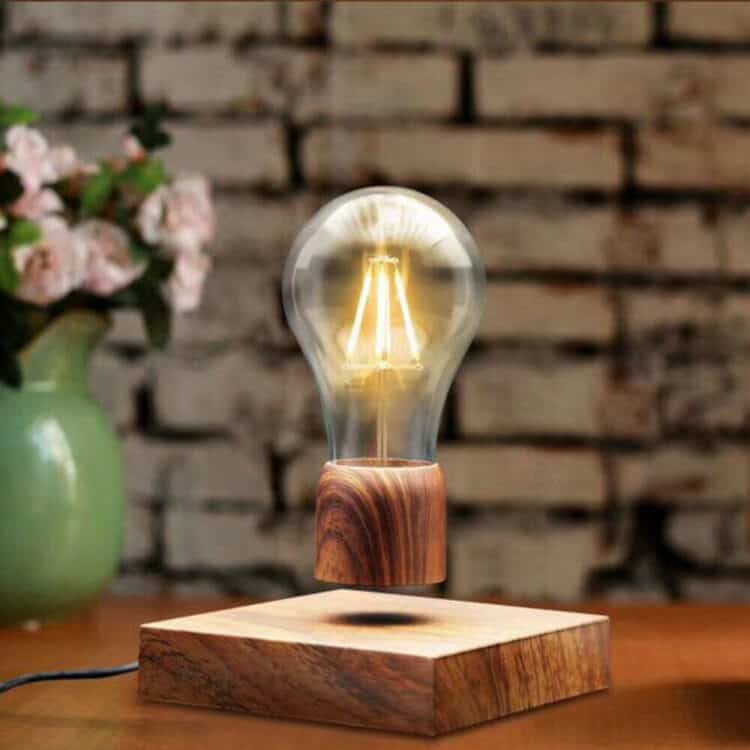 See what I mean? People ask about it. When I first set it up, my sons (who are both young adults now) did a double-take. Whoa, Mom, what is that? Then they zoomed in on it to try to figure it out.
But really, how exactly does it work? This graphic explains it the best.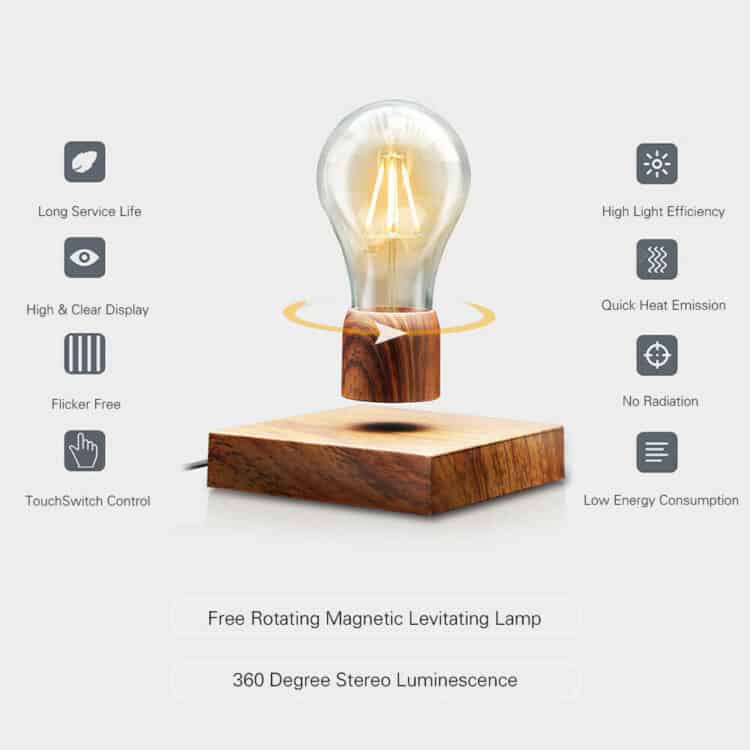 Floately has a line of similar lighting fixtures, in different sizes and styles. I want to get a Luna, which looks like a backlit globe that 'floats' just like the Volta. It would look perfect in my office! This Volta is going in a corner of my game room, where we need some mild lighting that doesn't distract from the gaming TV. The Volta's a perfect fit!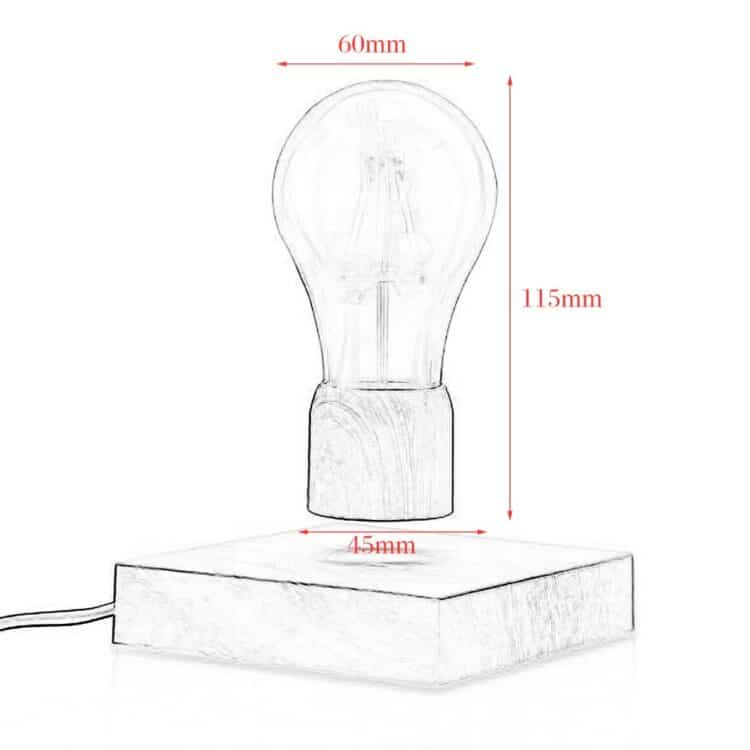 Any one of these Floately levitating lights would make a wonderful Christmas gift, and it's unlikely there would be any regifting or duplicate gifts when you go this route. They are affordable yet definitely not run of the mill, so if you're looking for a gift that will get people talking, you'll hit the mark with any one of these fixture. Learn more at the Floately website, and let me know which one you'd buy for yourself and which one you'd get someone for a gift!