When it gets hot here in Southern California, I typically run indoor on my treadmill, but ideally, I'm outside. Looking at the palm trees and hearing the birds makes my run feel like it's going quicker. (Let's be honest, I'm still not a person who loves to run; I do it for the health reasons and how it lifts up my glutes, not for enjoyment. Yet?) Before I know it, I've gone longer and faster than I'd have done while on the treadmill, where I'm staring at the display counting down minutes. Running outdoors though can pose a couple of new challenges.
Number one: I have to really get dressed in running gear. The t-shirt with the hair dye stains and shorts I'm constantly pulling up don't work. Nope, I have to look good.
Number two: I need a place to stow my house key, and if I'm running a legit 5k, I need a place to keep my ID, sometimes some money, and a car key, which is bigger than my house key.
Number three: I have allergies. Some days they are bad, and I have tissues tucked in my pocket constantly. I made the mistake of running one of those days, and I had NO TISSUES. And no sleeves. Never.Ever.Again.
Then I received an email about the new Fusion Wrap. I hadn't heard of it but when I saw what it does, I accepted a complimentary wrap for the purposes of this review. Just like that — all three problems solved!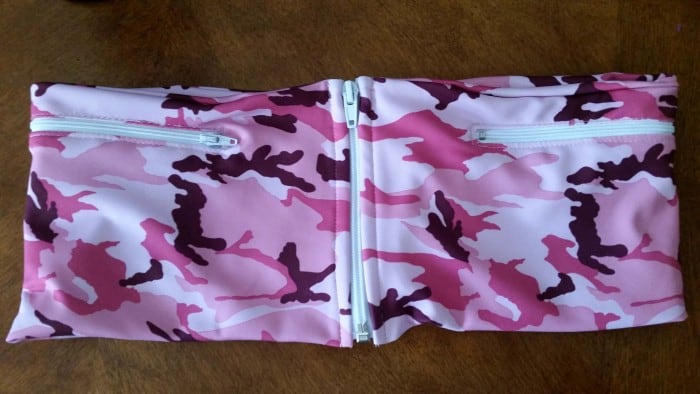 The Fusion Belt, or Fusion Wrap, for women goes around your waist/hips — wherever I want to put it, as it does come in a variety of sizes so you can choose which you want — and is wide enough so it doesn't roll as I run. It's also not heavy; for something that stays put and serves as a storage device, it's light and I don't sweat underneath. I also don't feel like I have to continually adjust as I'm running. It zips up easily and doesn't take long to put on comfortably.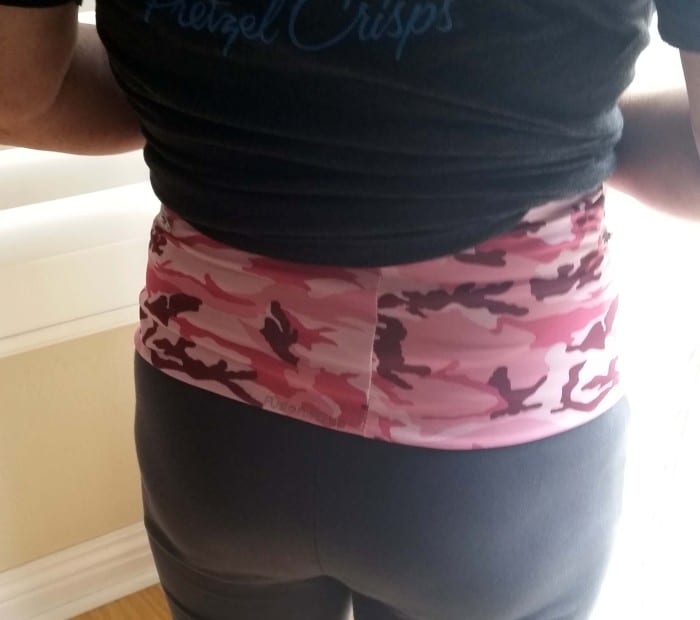 Not only does it look cute, but it can provide a little extra coverage if you've got a running tank you love but that rides up, or a shirt that isn't quite long enough. The colors and patterns are cute and you'll definitely find some that you'll love. The Fusion Wrap also holds my keys, ID and if your phone isn't in a huge case, probably your phone. I've stuck earbuds in there without any extra bulk, too.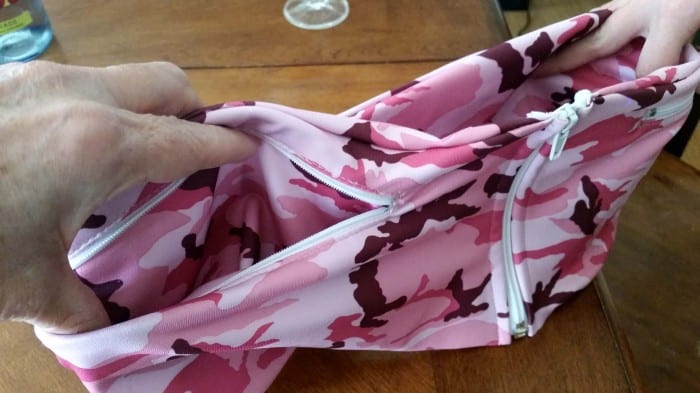 And the tissue dilemma — solved! I can stick one in the side, between my shorts and the wrap, and it stays put in case of emergency.
Check out their website (or find them on Facebook) for more information and to look at the wide variety of belts and other products they sell. Starting at $29.95 for a belt, they have so many cute choices. Lighten the load on your next run and eliminate some of the extra worries so you can run and have fun!