Ready to get the IT scared out of you? Head over to the Warner Bros. Studio in Hollywood to see the Neibolt House from the It movie. I promise, you'll scream, you'll be scared and you'll be glad Halloween only comes once a year.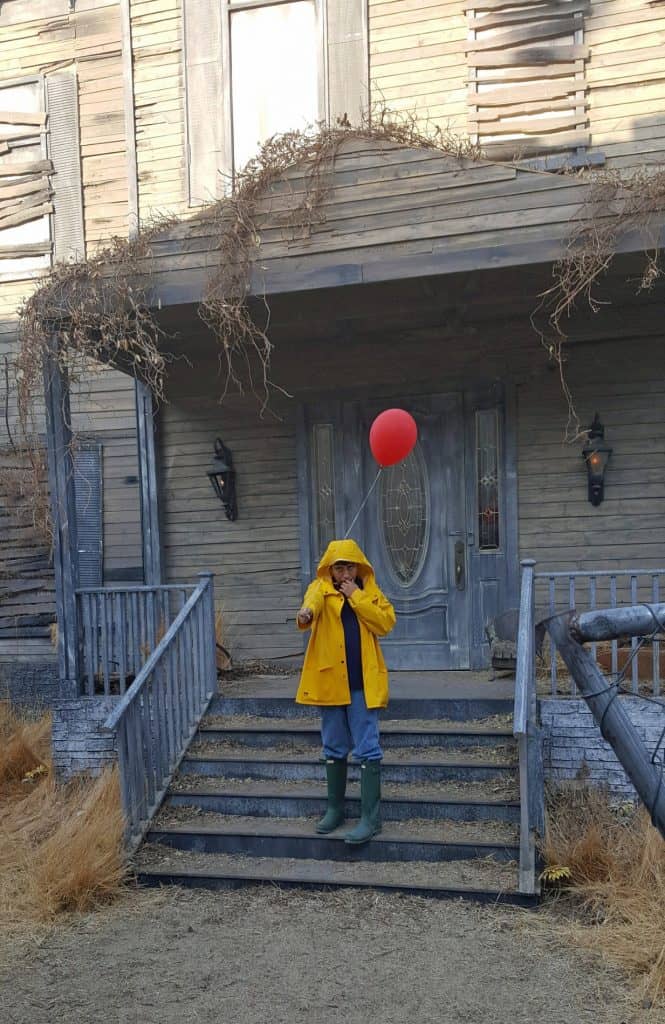 Horror Made Here at Warner Bros. Tour Hollywood is a one-of-a-kind experience. We were invited to attend for free as press at the media VIP party on opening night. It's a great way to get in the Halloween mood, with a visit to the backlot museum, home to many scenes and props from various Warner Bros. movies.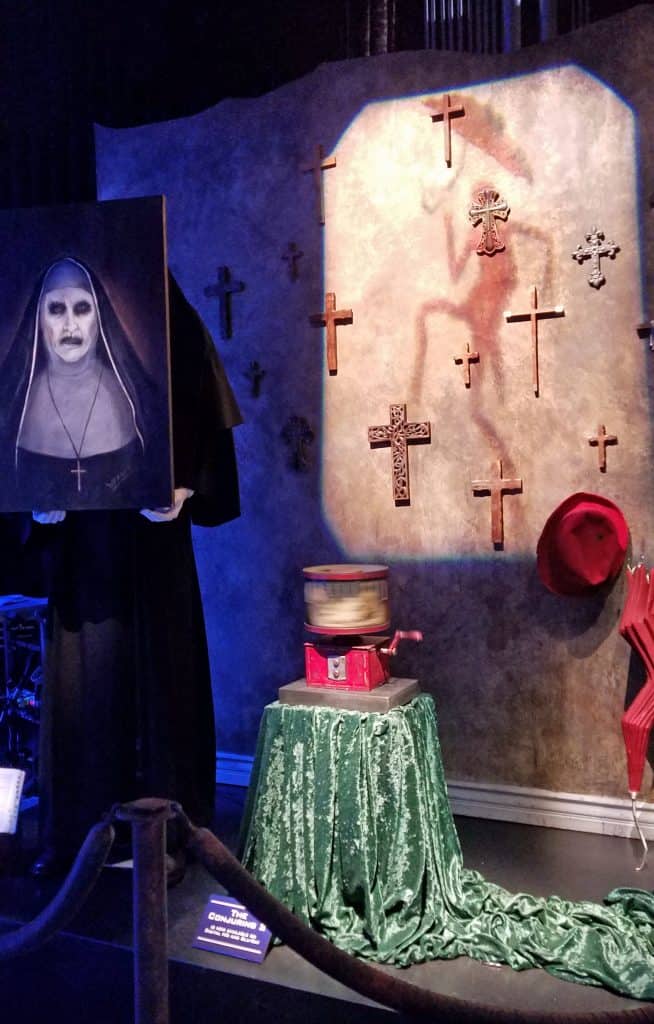 Newly on display are pieces from the sets of The Conjuring, Annabelle: Creation and It, along with one of the main rooms from Two and a Half Men.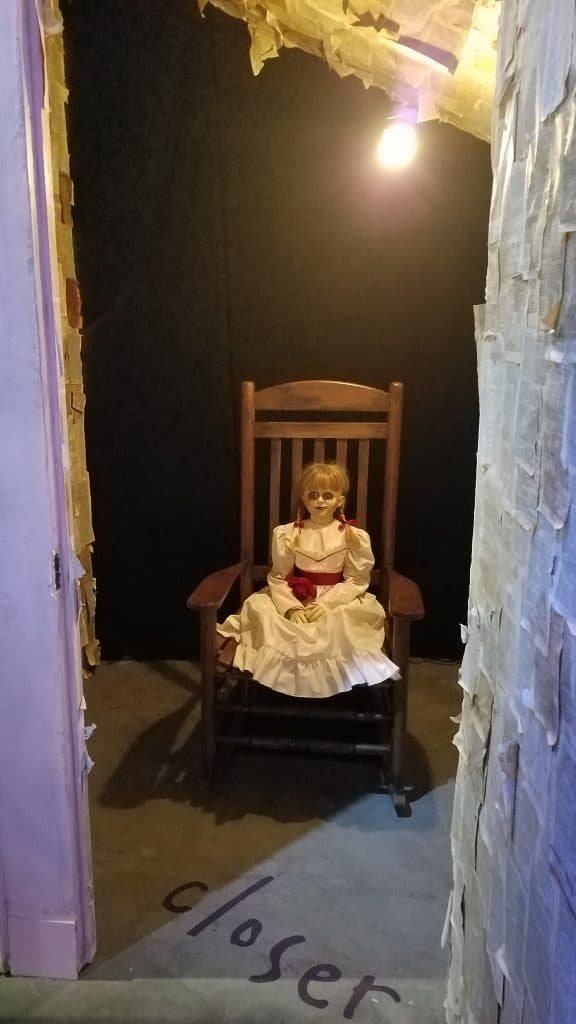 Too creepy. Then I saw this.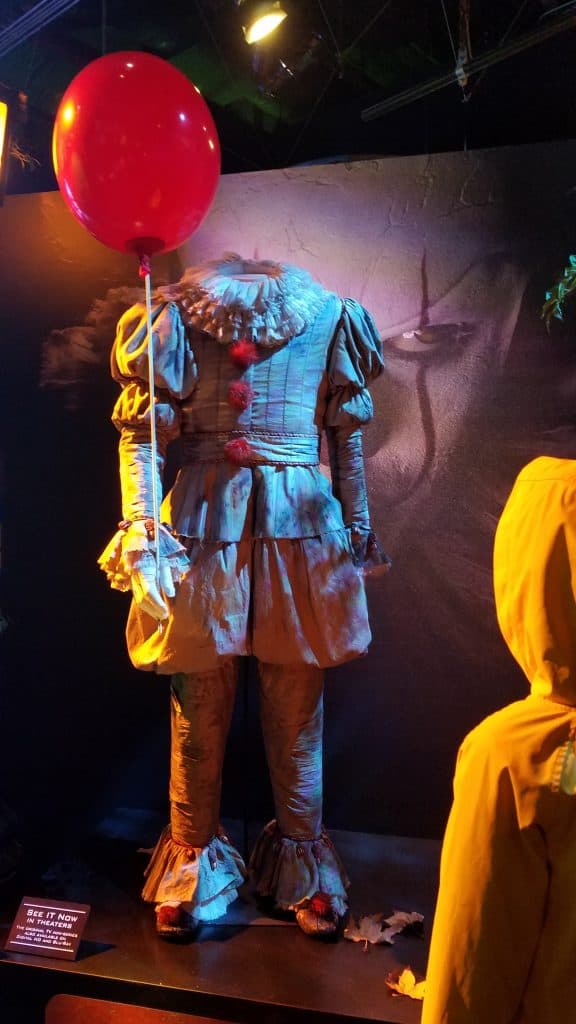 Take your photos in front of green screens to be a part of Batman, Harry Potter and IT and explore the perspective table from The Hobbit. (It's kind of scary, because one of you looms large in the photo. Really large.)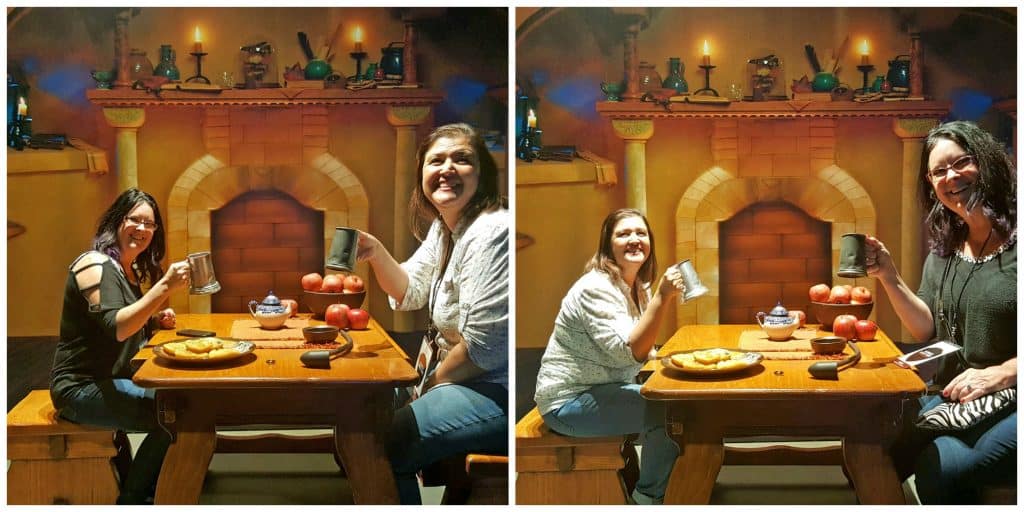 And you can't miss everyone's favorite photo opp, drinking coffee on the infamous couch in Central Perk from Friends.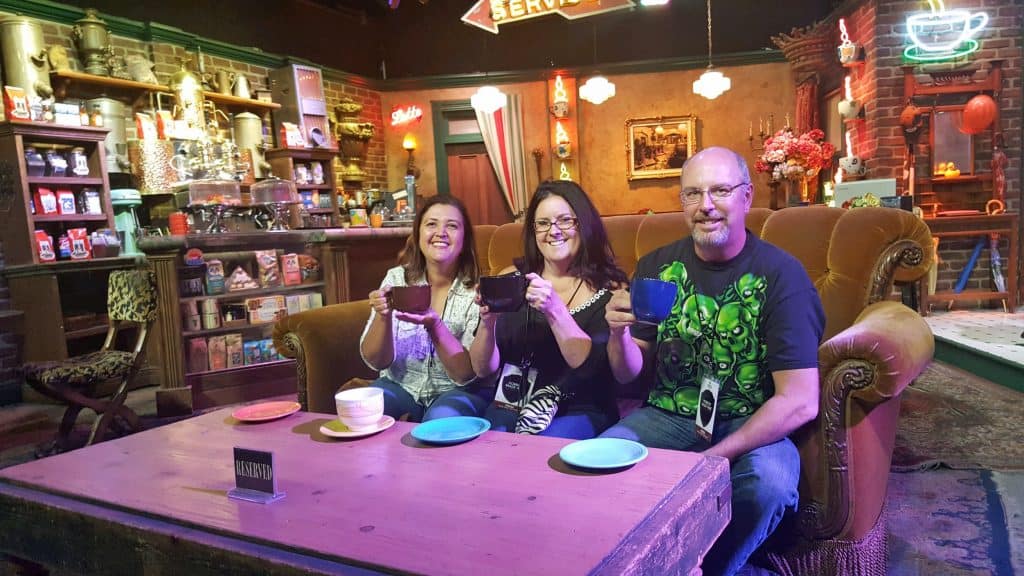 One fun but short tram ride and you're passing the Neibolt House, being dropped at your final destination, the Midwest area of Warner Bros. Studio….and here's where it starts, time to get the IT scared out of you!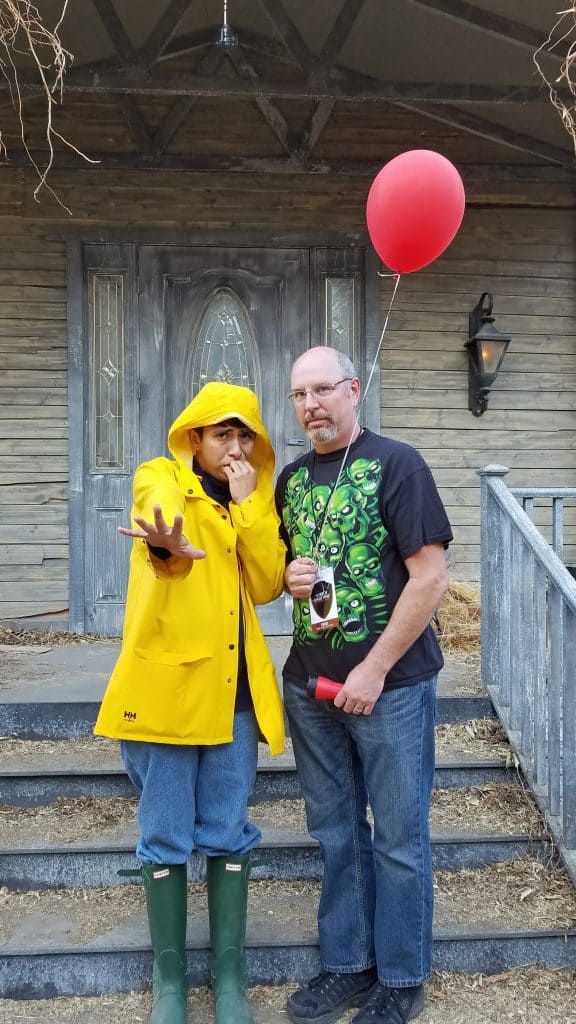 Our first haunted experience of the evening was being led by Georgie through the creepy, scary and very dark IT house. The scene is set from the beginning of the line, where Georgie, standing with his red balloon, warns you about the tour. You're handed a special flashlight, with only a pin hole of light so you can see without ruining the experience, for use during the duration of your tour. You'll need it, as the tour begins by going up a spiral staircase in very dim lighting.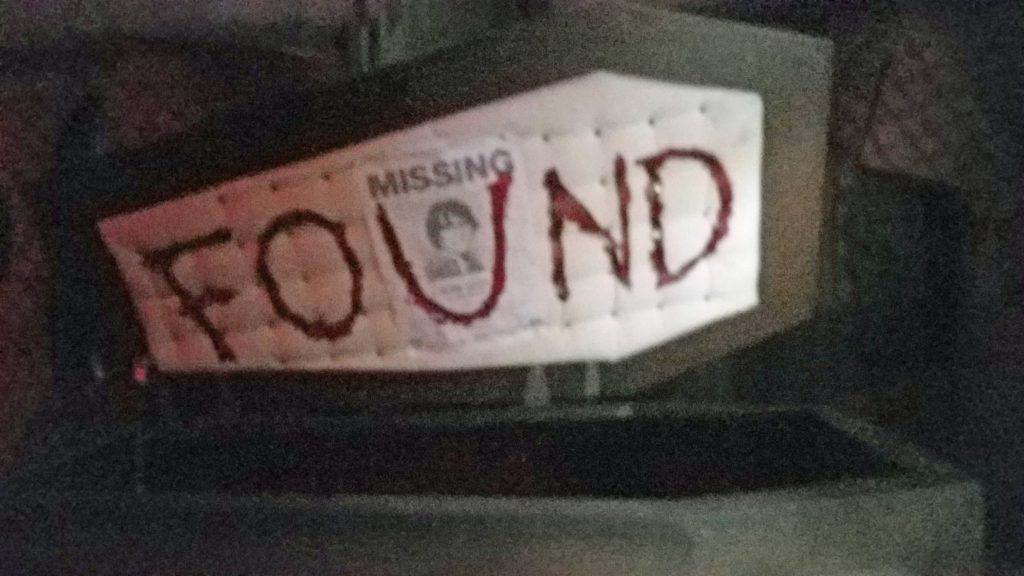 I won't give anything away, but by the time you exit the house, you'll have encountered a lot of scenes from the movie, including the slide projector scene that had everyone in the theater screaming.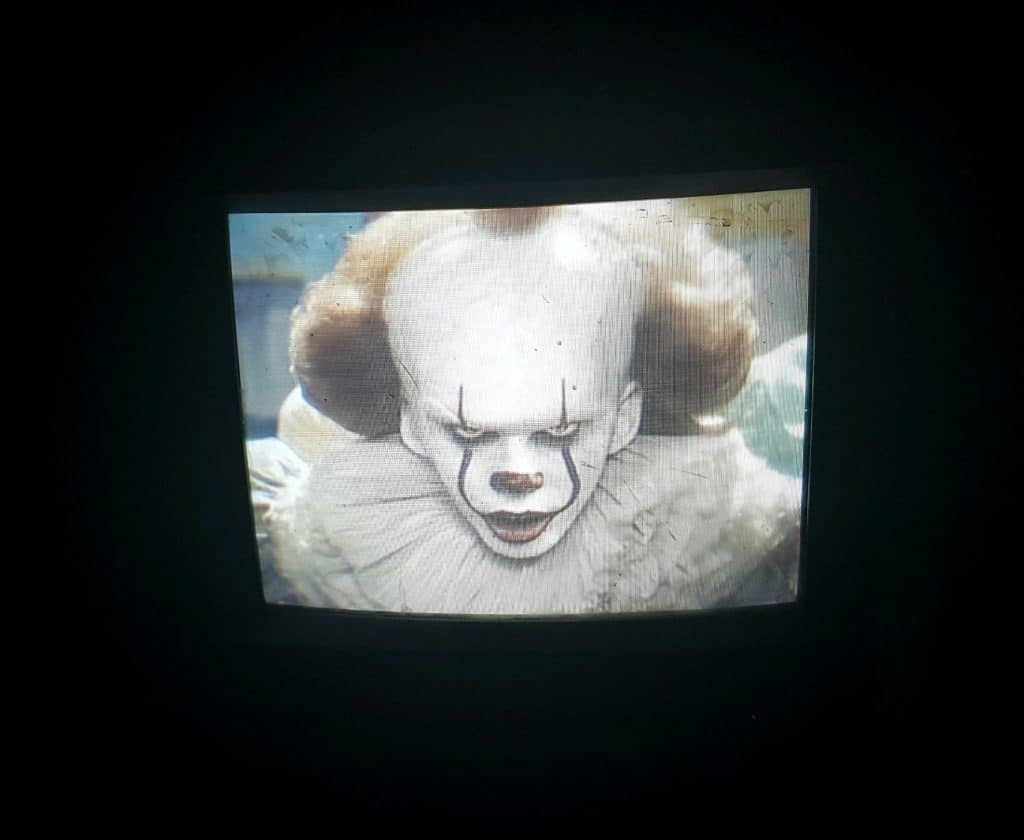 It goes quick, so pay attention. Things are EVERYwhere.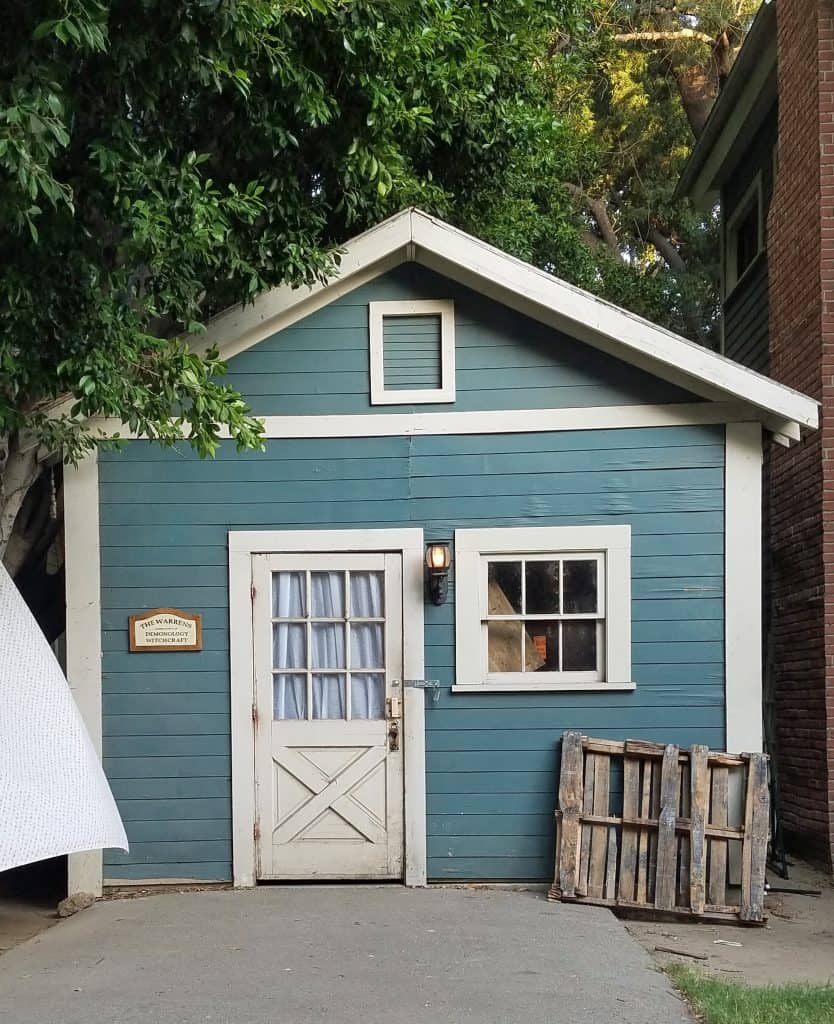 Also available to tour is the Warren's house from The Conjuring. If you have seen that movie, you'll have an idea of what to expect. The maze surpassed what I expected. It isn't a long maze, so don't get scared out of visiting. The doorway to their workshop is offputting enough.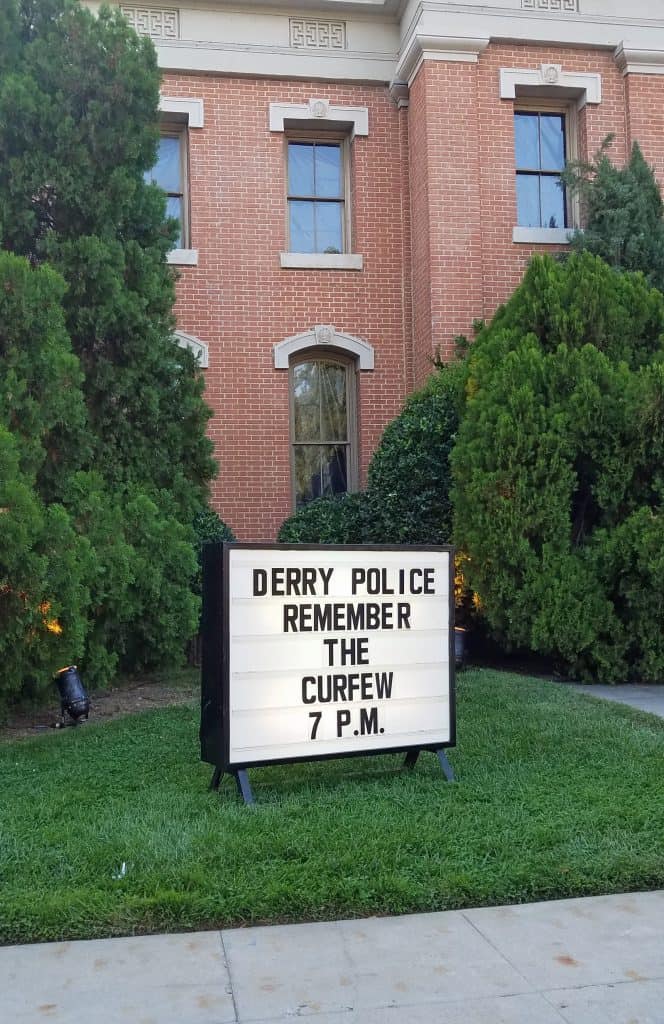 There is a virtual experience of Derry, the town from IT, in a bus specially retrofitted with seats wired for sound and motion to go along with the Pennywise introduction. DO this, but don't say I didn't warn you.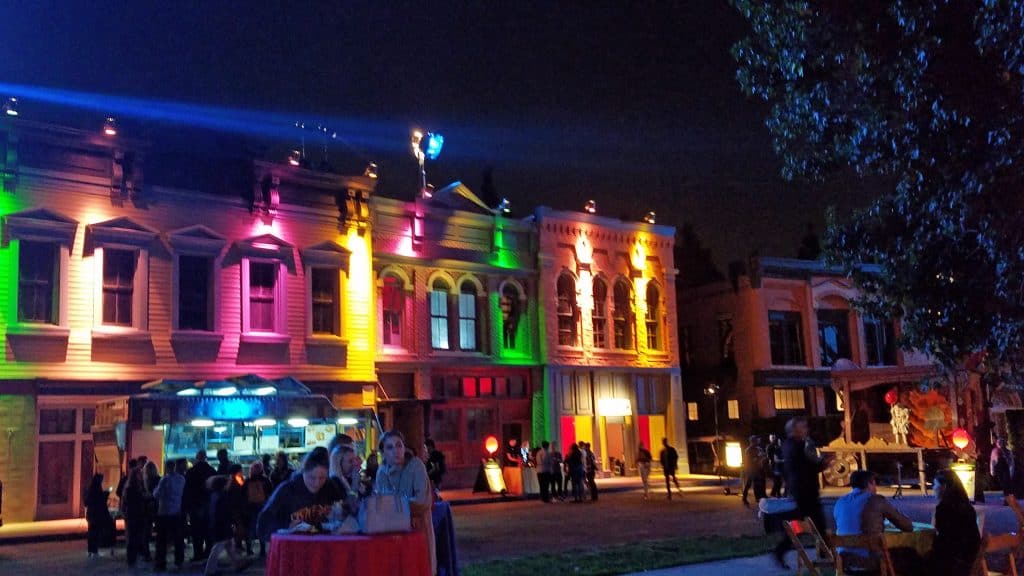 If you're a fan of Nightmare on Elm Street, give Freddie a chance to scare you by touring the gym. All the way down to the smells you'd expect from a scene of carnage, this maze is full of surprises, capped off with a photo opp with the nightmare-inducer himself. Photos were $15 for the first print, $10 for the second, and you pick them up back at the Studio 48: Script to Studio museum.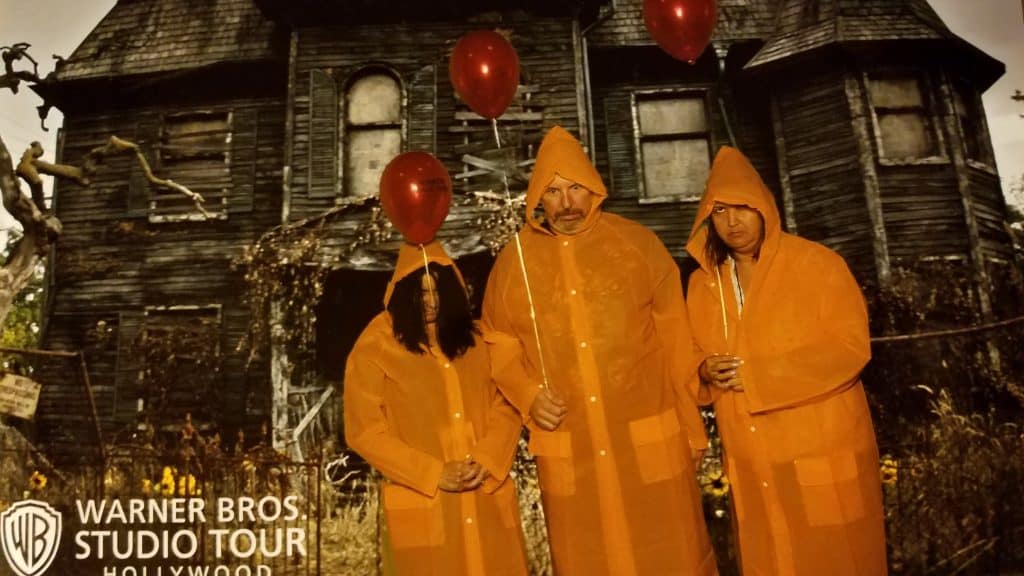 Be sure to drop by when you take the tram tour, which takes you through the various scenes off the beaten path, including down the road where they filmed some of Jurassic Park and True Blood.
You may just pick up a hitchhiker or two.
The make-up demo, appropriately — or not — staged in the church is pretty amazing, but when you stop to eat, find a table with good views. Pay special attention to the windows in the house you'll recognize from the Gremlins and other buildings around the lot.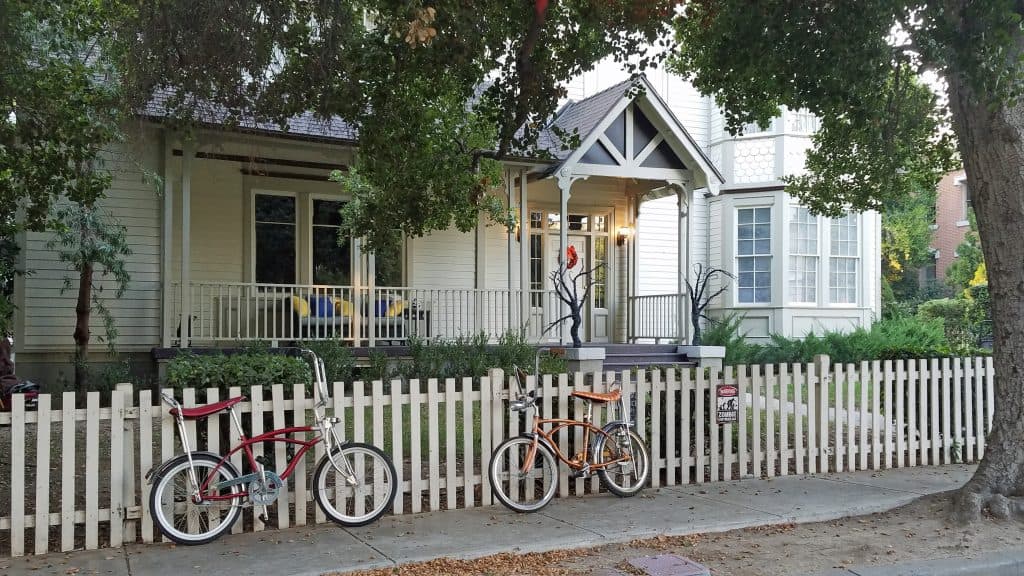 As you wander, you won't be alone….never, ever alone. This guy may come up and ask you how your deep fried Twinkie is. Or you may be privy to him chasing innocent, bloodied teens…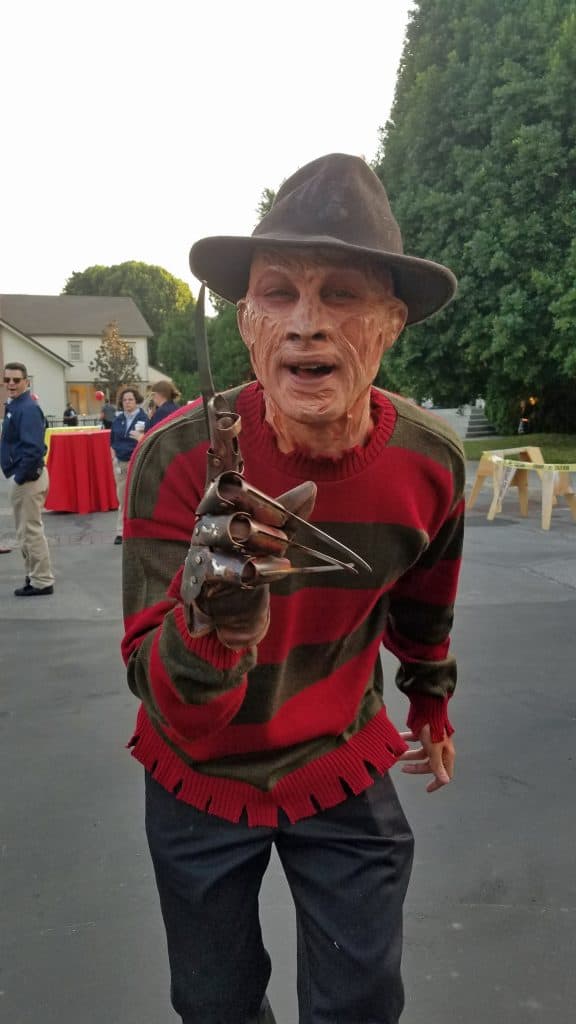 Or as you enjoy this beautiful scenery, a gazebo familiar to many of you from Gilmore Girls and the old classic movie, the Music Man…
….you'll notice all the Missing signs and get sufficiently scared. You are, after all, in Derry.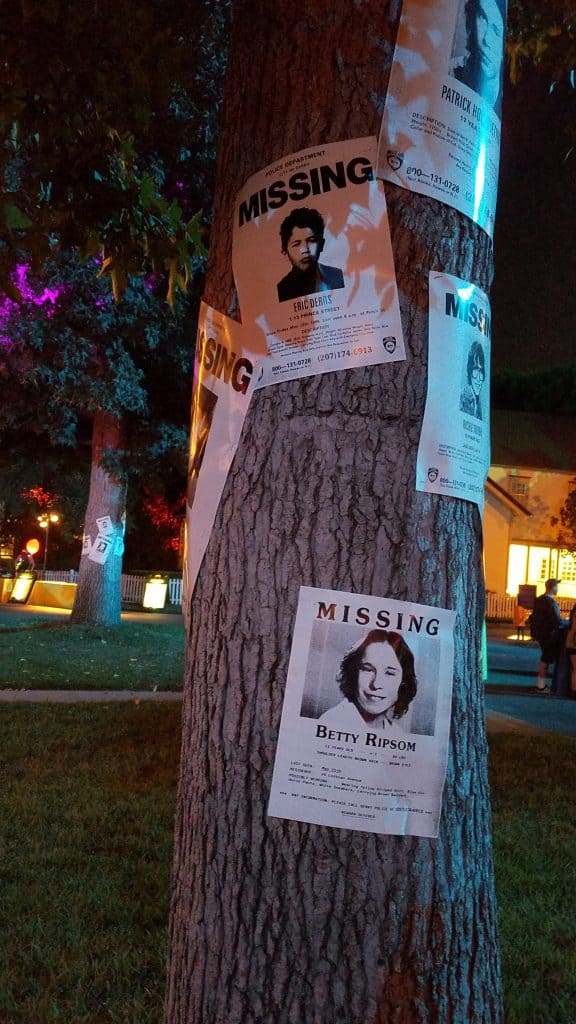 Enjoy Horror Made Here, as much as you can always enjoy being scared out of your wits. For more information on days of availability and ticket prices — which start at $69 — visit the Warner Bros. Horror Made Here website. It's only open still on October 26, 27 and 28, so book fast! Food and drinks are available there for purchase, so head over after work, grab some food before the fun starts and then settle in for screams and scares. There's never been a more fun way to get the IT scared out of you!