We keep saying we're going to move close to the beach when we retire, but that's a long time away from now so when we're invited to spend the morning at the beach, eating delicious food and enjoying endless mimosas? Yes, please DO sign me up for this media tasting for the new Las Brisas brunch menu! I get my beach fill in for a few weeks and I get to try new things.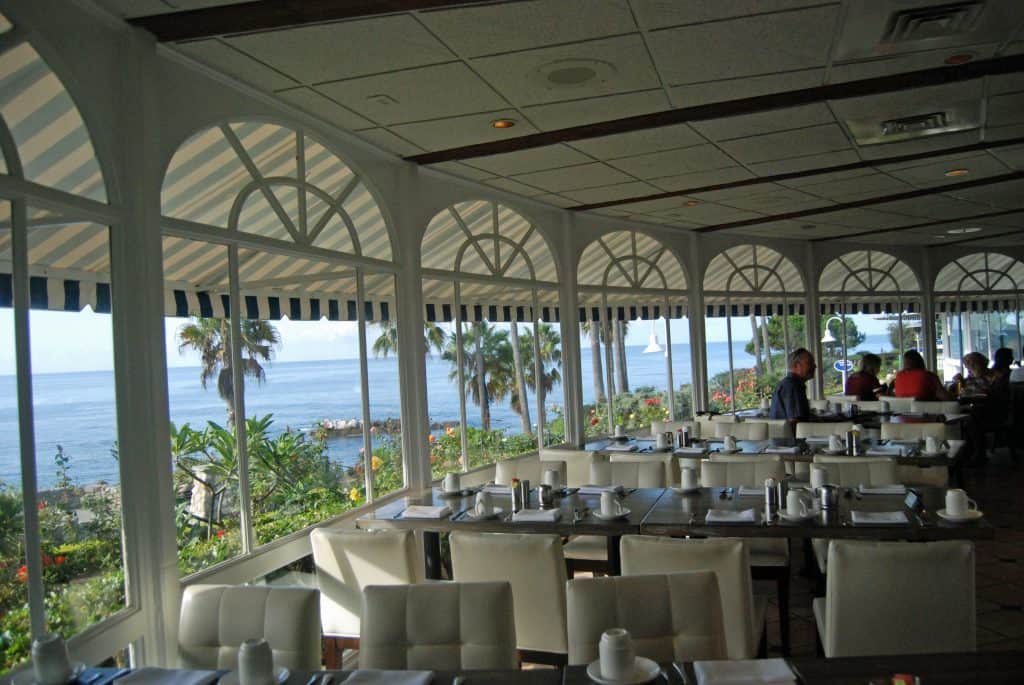 Las Brisas is located on PCH, just north of where the 241 ends in Laguna Beach. Park and you're in a whole new world of blissful skies, ocean breezes and the sound of waves hitting the shore.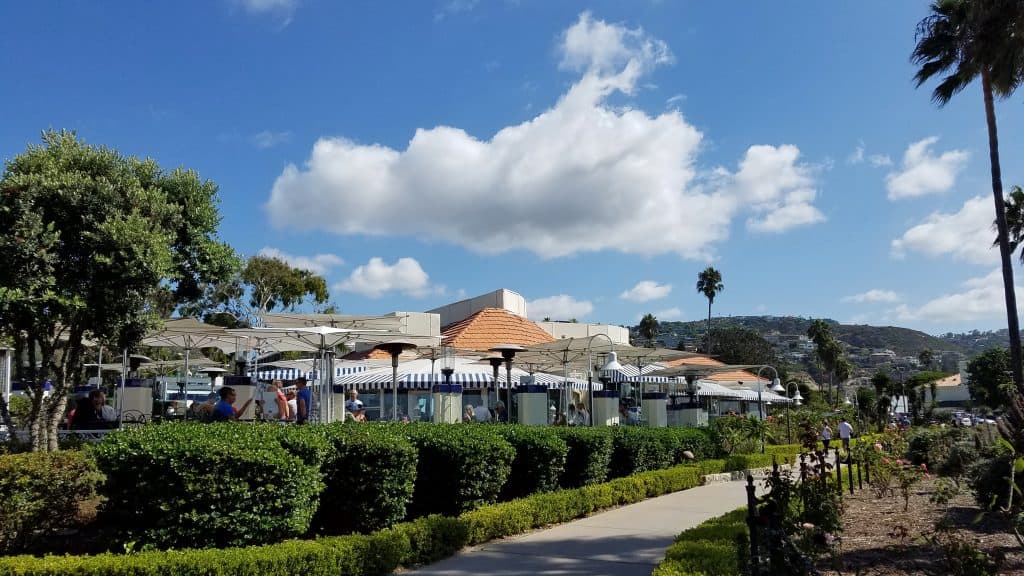 It's an easy drive from our neck of the woods in the Inland Empire, so within an hour, we were seated at a table overlooking the ocean and Bird Rock, mimosa in hand.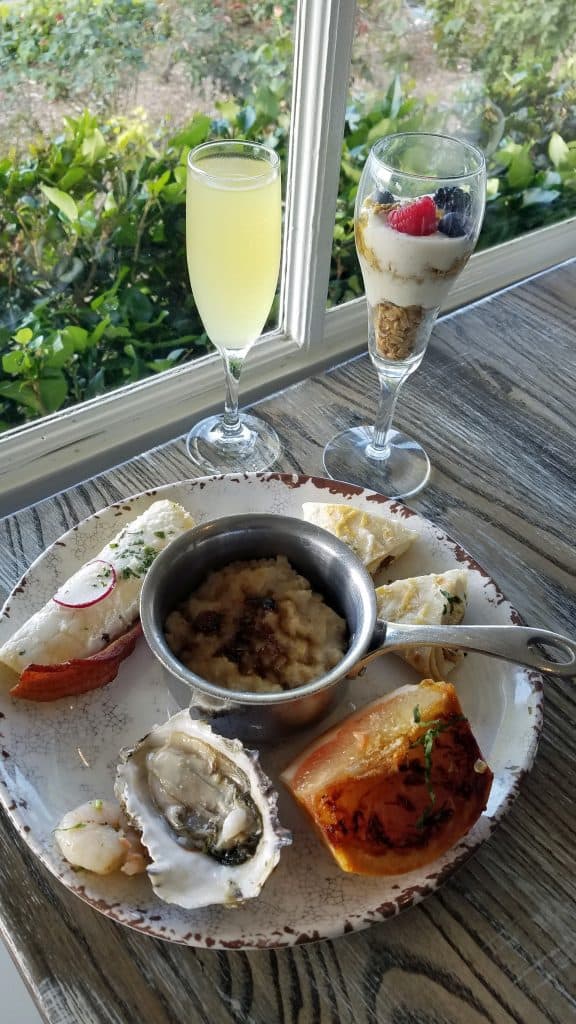 The Las Brisas Laguna Beach restaurant opened back in 1979 and recently went through a major renovation. The end result is a beachy, elegant look with high-end materials and accents of blue, befitting its location.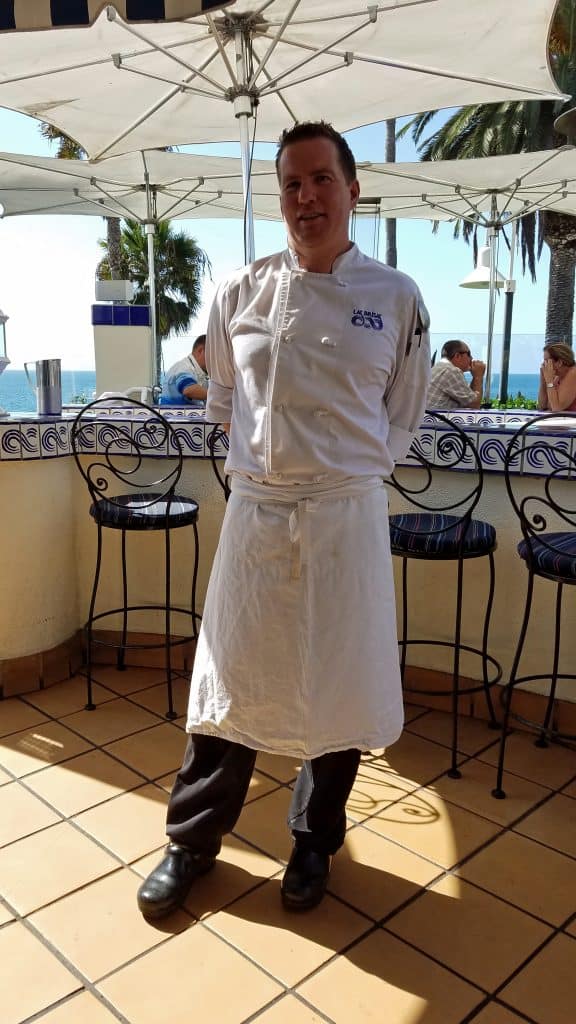 The new chef, Matthew Robinson, brings with him a new brunch menu, consisting of unique additions such as jalapeno-cured bacon, chorizo quesadillas, roasted grapefruit quarters, vegetable omelettes made in a waffle maker, and much, much more.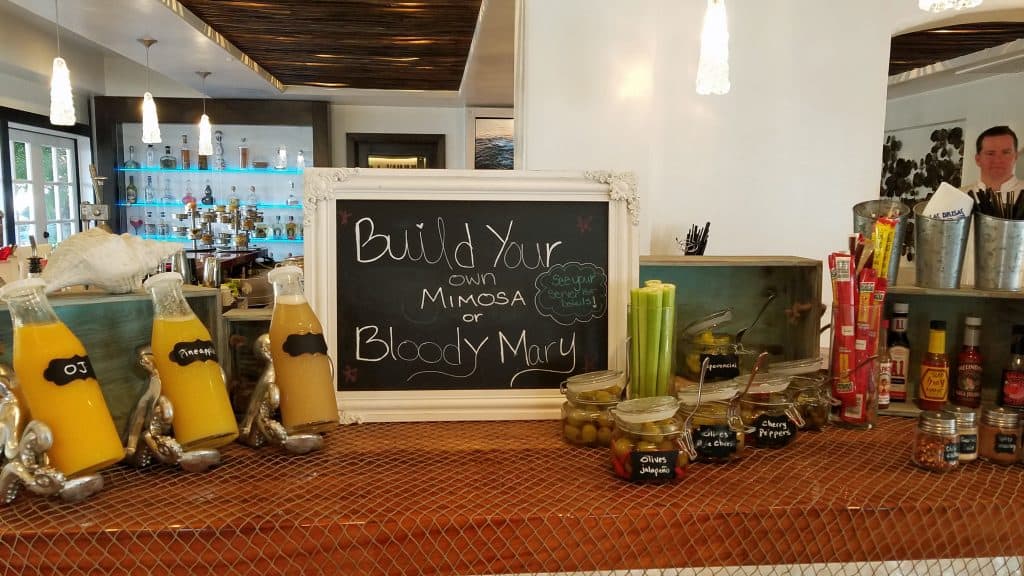 A highlight is definitely the 'choose your own' mimosa and Bloody Mary bar. Tell the waiter whatever you want, and the bartender will concoct your drink version just for you.  It was a warm day, so I quickly put away the delicious coffee to swap it out for a cranberry mimosa and then tried the popular pineapple mimosa. What a refreshing twist!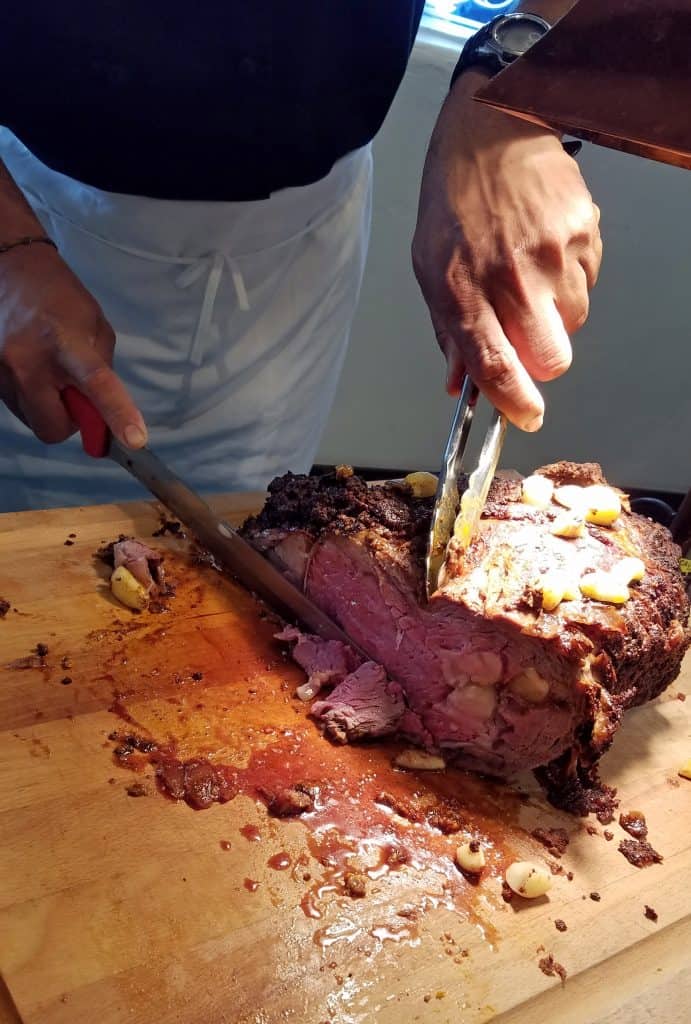 The buffet is big and the new Las Brisas brunch menu will meet everyone's needs, from diehard carnivores to the vegetarians or those who want to avoid the heavier versions. Individual pots of baked oatmeal, yogurt parfaits with honey and fresh berries and a fruit and greens salad really ensure we all get to choose our approach to brunch, a meal that can last a couple of hours if you do it right.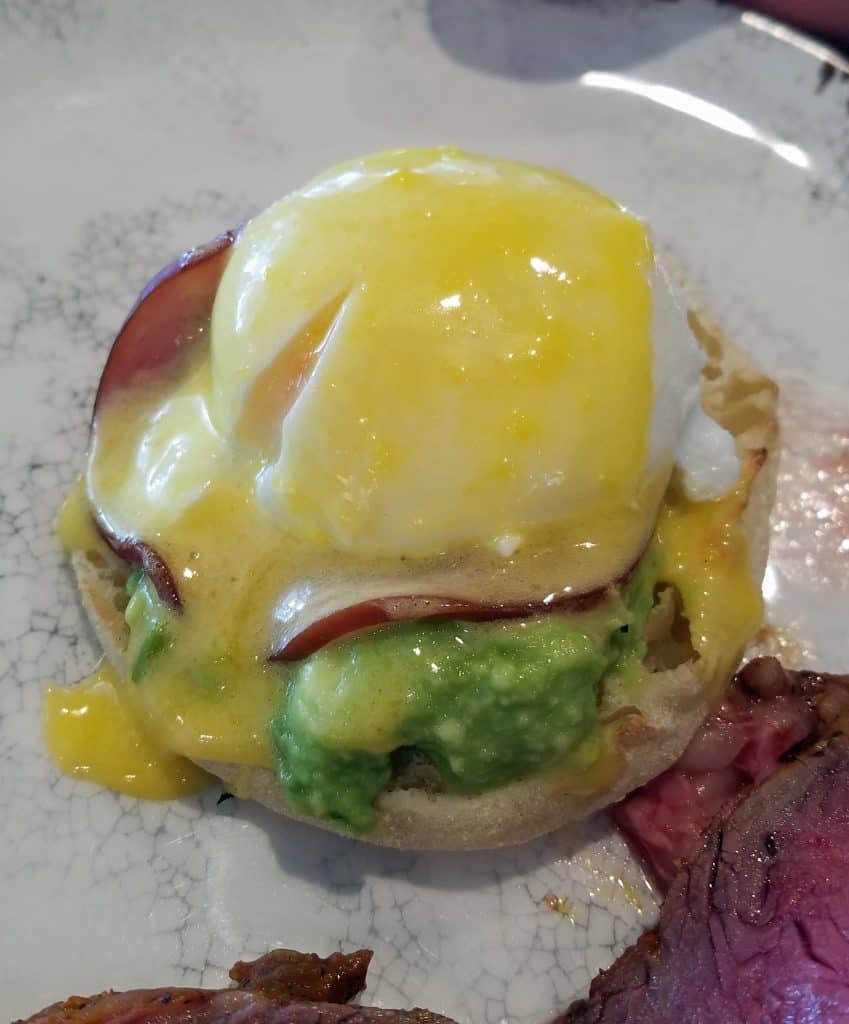 So do it right, we did. One trip was just for the eggs benedict, and another was for the mini-waffles, including the chocolate and maple syrup fountain, surrounded by a variety of toppings and mixed butters, including one with cinnamon. Heaven.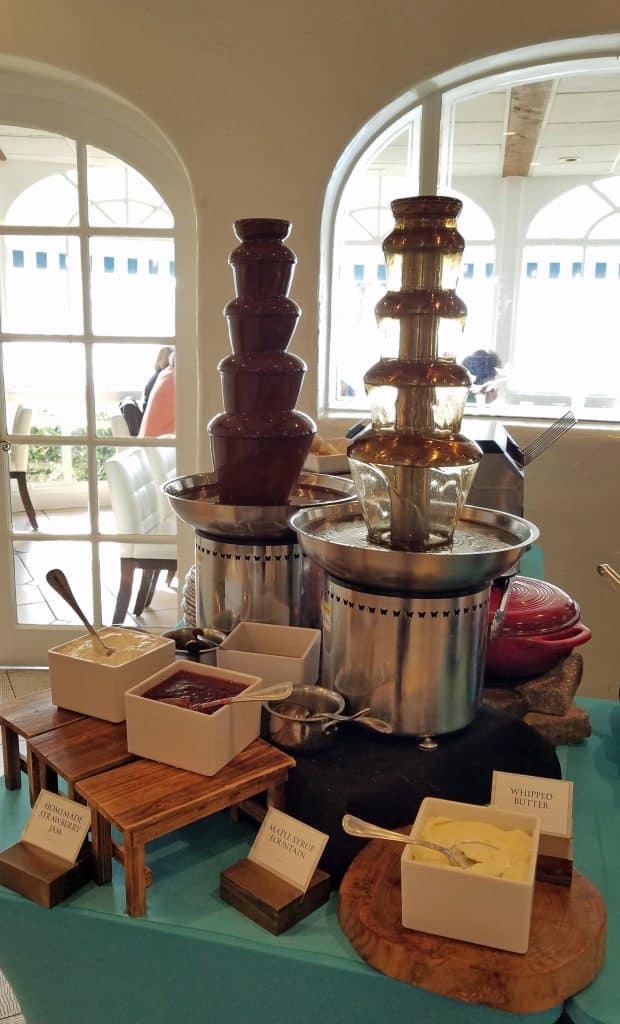 Valet parking is available, or you can look for a metered spot on the street just north of the restaurant, where the main entryway is located. Valet service leaves your car accessible should you decide to stow your bag for a quick walk down the cliffside path to the water if you arrive early for your reservation. Bonus points for the little bag of chocolate chip cookies and water bottles when you retrieve your vehicle.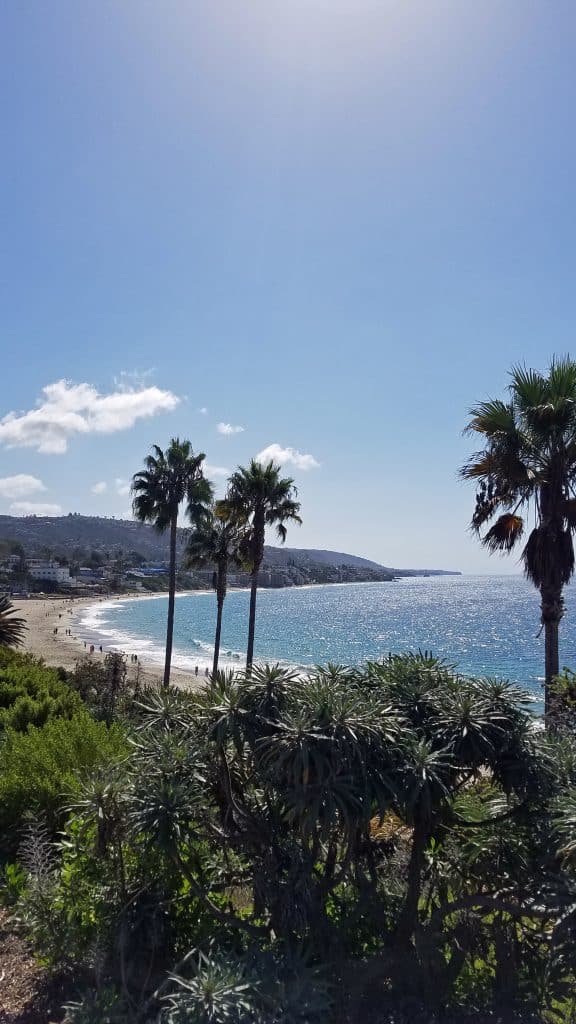 Don't miss the fresh fruit options or the seafood selections. I don't eat oysters a lot of places but these shooters, of two varieties, were fantastic! You need to like the horseradish for the shooter in the glass; it's very spicy but so good, especially if you have a Bloody Mary nearby.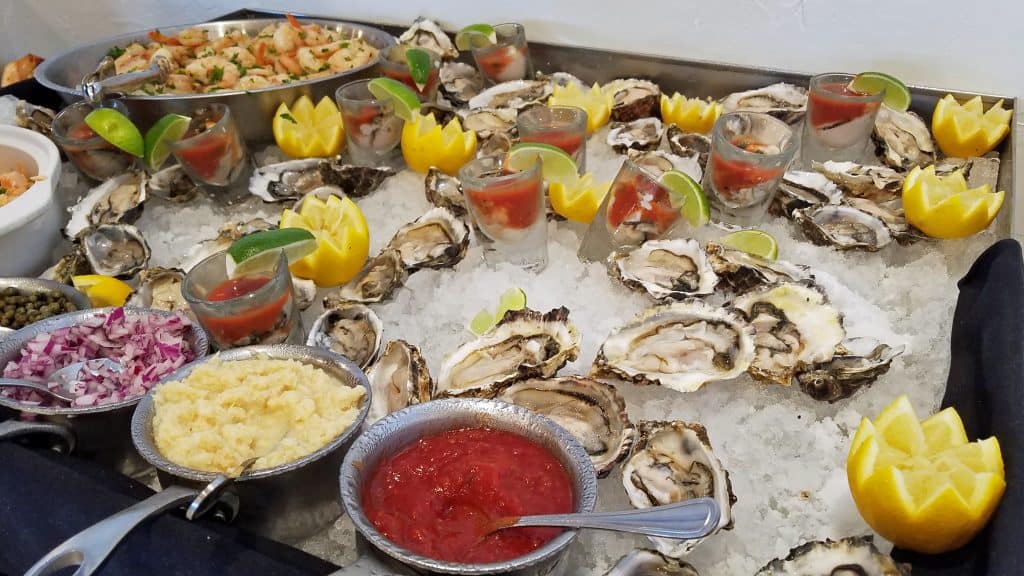 Service is fast and they are very attentive and friendly. We've visited the restaurant before and each time, had a wonderful experience overall.
Las Brisas Brunch Hours
Monday – Saturday 8am-11am
$22 per person Monday – Friday
$32 per person on Saturday
$12 Bottomless Momosas
For more information, visit the website and you can get a glimpse of the new Las Brisas lunch menu, directions and other information.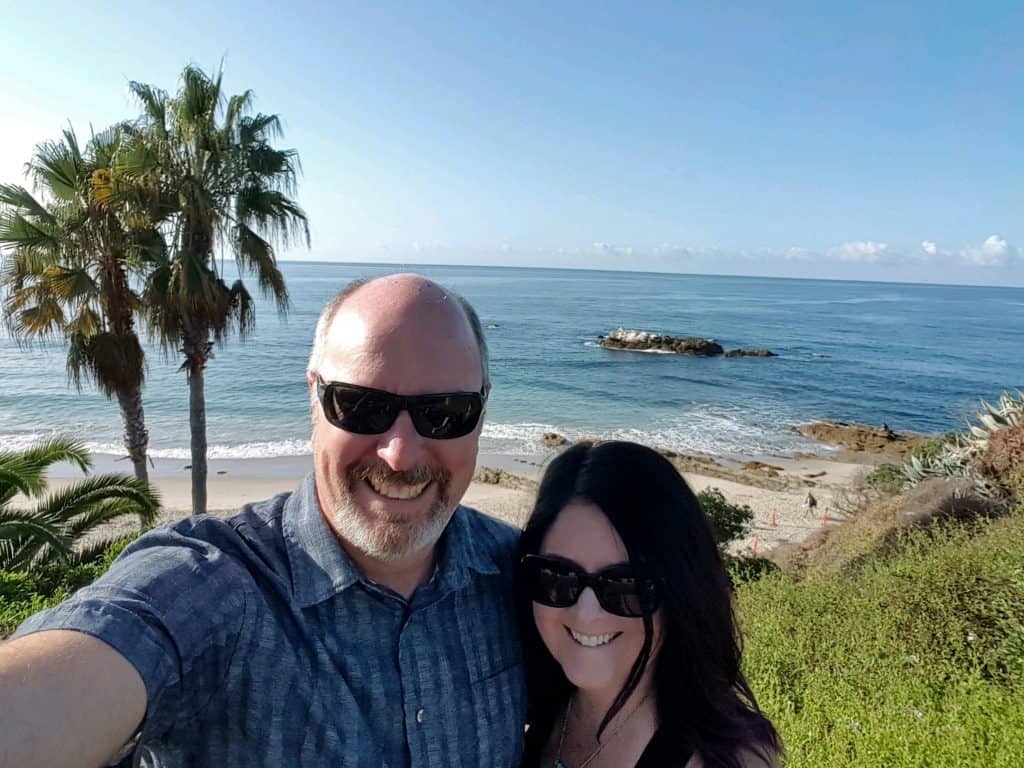 Until we retire where we can smell the ocean in the breeze and walk to the sand, we'll keep making the drive. The restaurant makes for a relaxed start of a fun weekend or any other day, should you be lucky enough to brunch on a week day.  (And read my last post on Las Brisas Laguna Beach for even more photos!)
I leave you with these chorizo quesadillas. Oozing cheese, pickled onions and seasoning….yummmm…..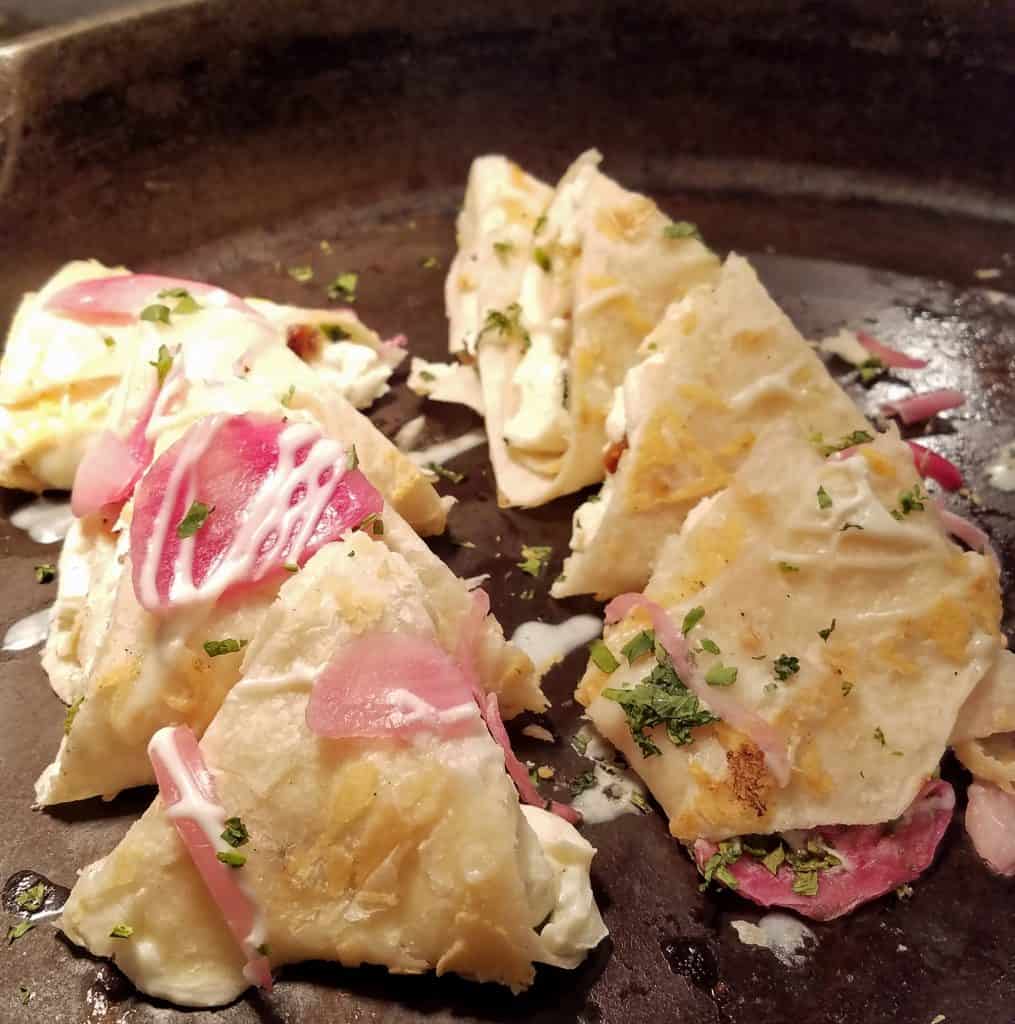 If you're looking for a fun place to brunch, or you just like to eat, head on down. The Las Brisas Laguna Beach restaurant lunch menu and the new Las Brisas brunch menu are both spectacular. Any time of day, their staff will take good care of you and send you on your way happily full!